Mini Pizza Bites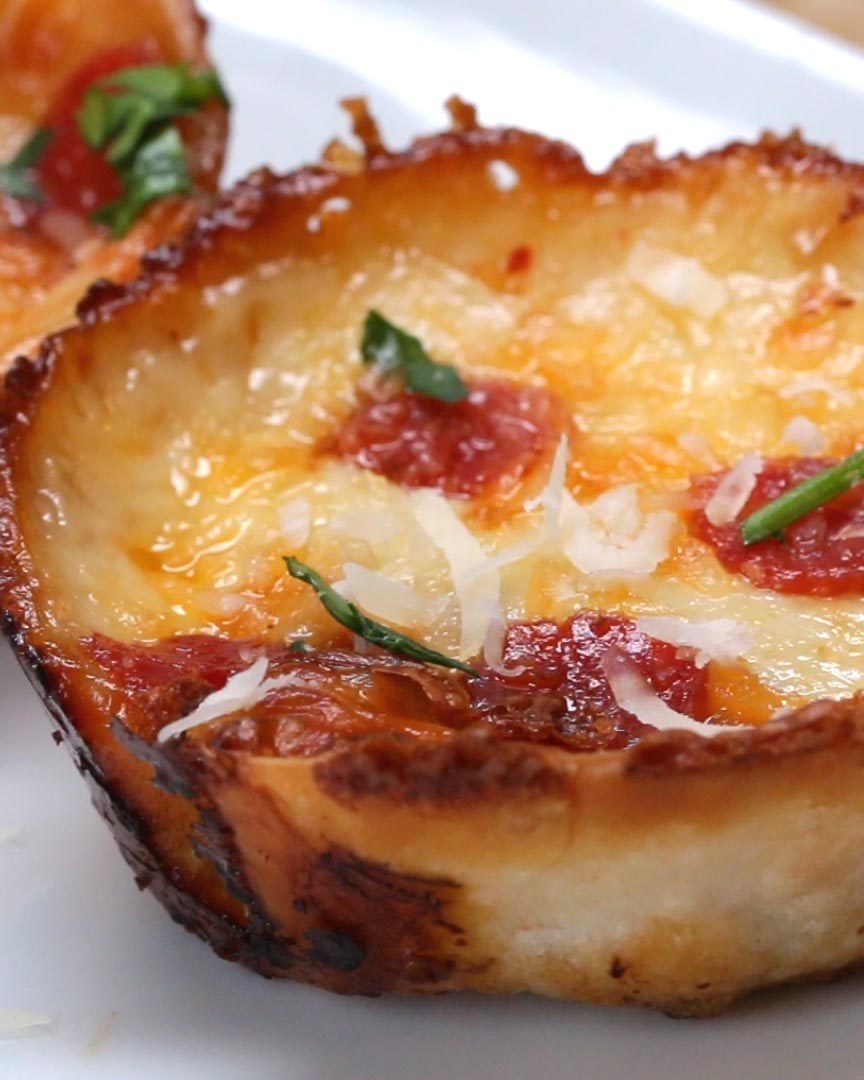 INGREDIENTS
Servings: 12
1 ½ cups marinara sauce
1/3 cup parmesan cheese
½ teaspoon pepper
½ teaspoon salt
1 teaspoon red pepper flakes
½ teaspoon oregano
3/4 teaspoon salt
8 ounces shredded mozzarella
Mini pepperonis
4 8-inch flour tortillas
PREPARATION
1. Preheat oven to 425F/218 C.
2. Lightly oil a 12-cup muffin tin or coat with nonstick spray.
3. Lay tortilla on a flat surface. Using an empty can, cut 3-4 medium circles, pressing firmly enough in a rocking motion to cut through the tortilla.
4. Fit tortilla circle into each of 12 muffin tins
5. Scoop 1 tablespoon pizza sauce into each muffin tin.
6. Sprinkle with mozzarella cheese
7. Top with mini pepperonis
8. Place into oven and bake for 10-12 minutes, or until cheese has melted.
9. Serve immediately.