Mozzarella-Stuffed Cornbread Muffins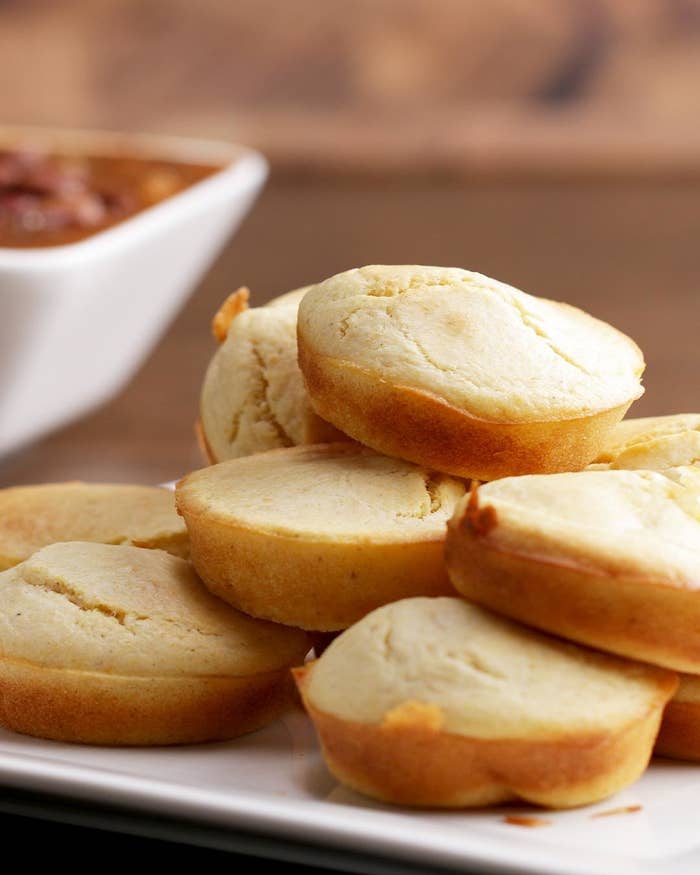 INGREDIENTS
Serves 12
1 ½ cups milk
6 tablespoons butter, melted
2 eggs
1 ½ cups flour
1 ½ cups cornmeal
2 tablespoons baking powder
1 teaspoon salt
1 tablespoon sugar
5 mozzarella cheese sticks
PREPARATION
1. Preheat oven to 400°F/200˚C.
2. In a large bowl, mix together the milk, eggs, and melted butter. Fold in the flour, cornmeal, baking powder, salt, and sugar, until blended.
3. Divide the cheese sticks into 5 cubes each so there are 25 cubes.
4. Spray a 12-cup muffin pan with cooking spray.
5. Spoon 2 tablespoons of mixture into each cup. Place 2 of the mozzarella cubes in the center of each cup, then cover the cover with additional batter, until the cup is ¾ full.
6. Bake for 15 minutes.
7. Allow to cool for 5 minutes while you eat the remaining cheese cube.
8. Serve warm and enjoy!