Easy Vegan Chocolate Mousse
That's right, it's vegan.
Vegan Chocolate Mousse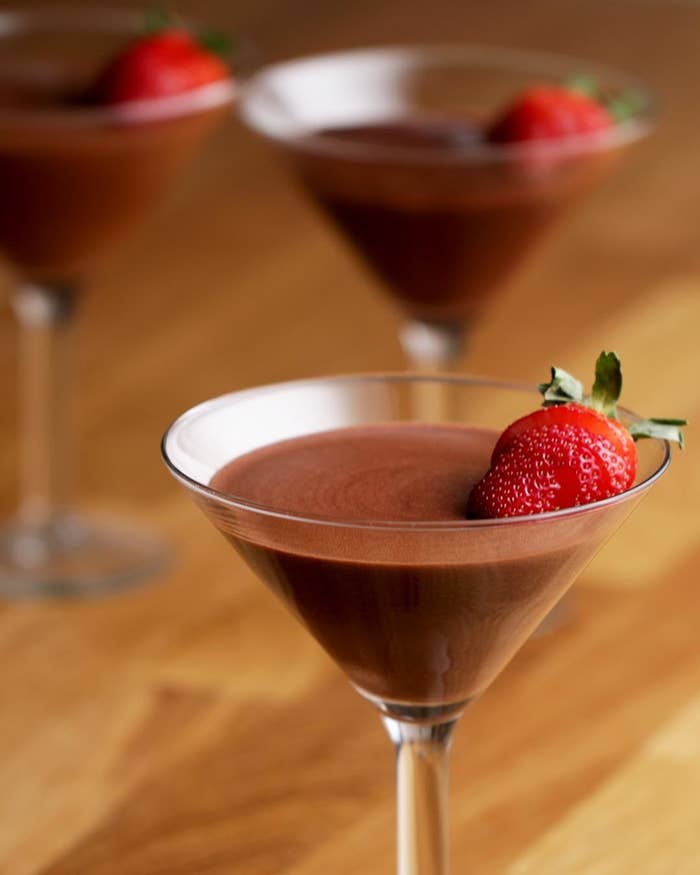 INGREDIENTS
Servings: 3
1 can reserved chickpea water (aquafaba)
½ cup dark (vegan) chocolate, melted and cooled slightly
2 tablespoons of sugar
1 teaspoon vanilla
PREPARATION
1. In a medium-sized bowl, beat aquafaba until stiff peaks form.
2. Gently fold in melted chocolate, sugar, and vanilla, being careful not to overmix.
3. Distribute mousse into 3 cups and chill for at least 3 hours, ideally overnight.
4. Garnish with fresh strawberries or fruit of choice.
5. Enjoy!