Easy Slow Cooker Cranberry Apple Pie Cobbler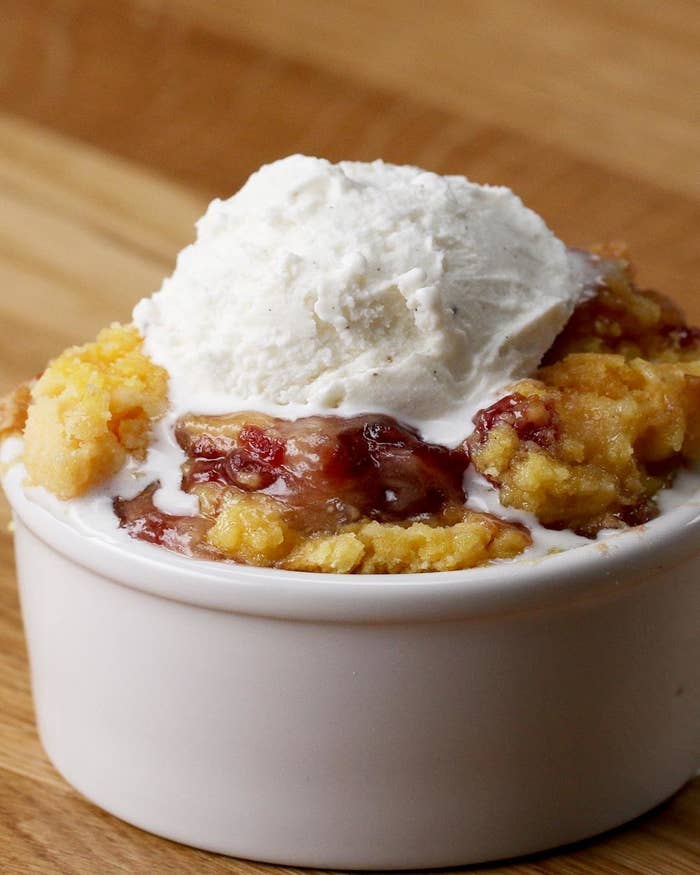 INGREDIENTS
Serves: 8-10
1 14-ounce can of cranberry sauce
1 21-ounce can of apple pie filling
1 box yellow cake mix
½ cup butter
Vanilla ice cream (optional)
PREPARATION
1. Pour cranberry sauce and apple pie filling into a slow cooker and evenly spread across the bottom.
2. Pour cake mix into slow cooker in an even layer over apples and cranberry.
3. Slice stick of butter into 8 slices and evenly distribute over cake mix.
4. Cover and cook on high for 2 1/2 hours.
5. Scoop directly from slow cooker into serving dishes.
6. Serve with a scoop of ice cream.
7. Enjoy!
Want BuzzFeed Tasty right in your inbox? Sign up for our newsletter!