With a woman-led creative team, Her Story is set to take the Internet by storm on January 19 when the ambitious web series premieres. It's a rare, nuanced depiction of trans and queer life from our own perspective.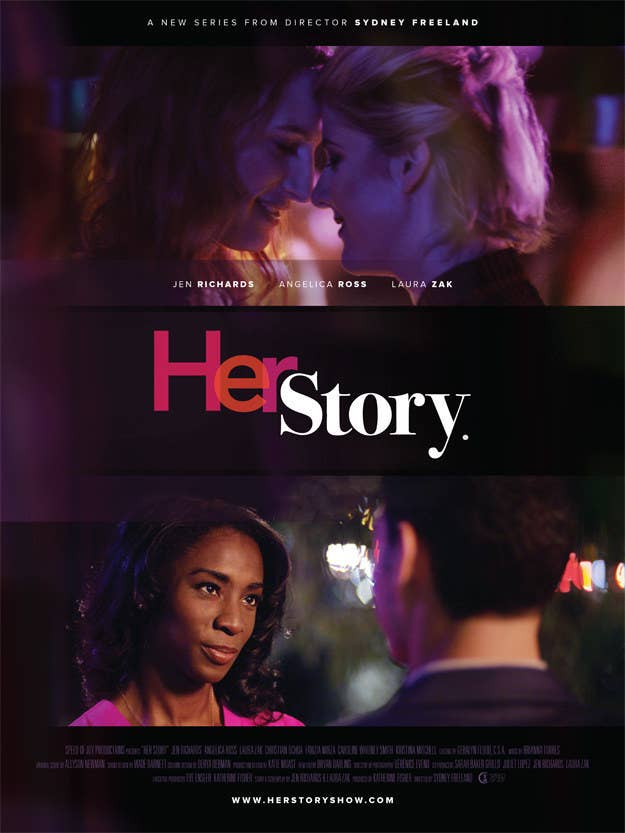 Her Story follows two trans women – Violet (Jen Richards), a waitress, and Paige (Angelica Ross) a civil rights lawyer, as Violet is figuring out her sexuality.
Violet runs into Allie (Laura Zak), a journalist who's interested in writing about trans women like her, and they start hanging out.
Meanwhile, Paige has to balance her work on behalf of homeless trans women and a budding relationship with a man who doesn't know her entire history.
Paige and Violet have a lot to handle. One thing's for sure:
Find out what happens to Violet and Paige on Tuesday, January 19 when all six episodes will premiere for free on Youtube. In the meantime, watch this gorgeous, exclusive clip, showing Violet and Allie as they get to know each other.
buzzfeed-video1.s3.amazonaws.com