A great lineup of artists, but there was no denying...the people came for Fetty.
But Fetty was MIA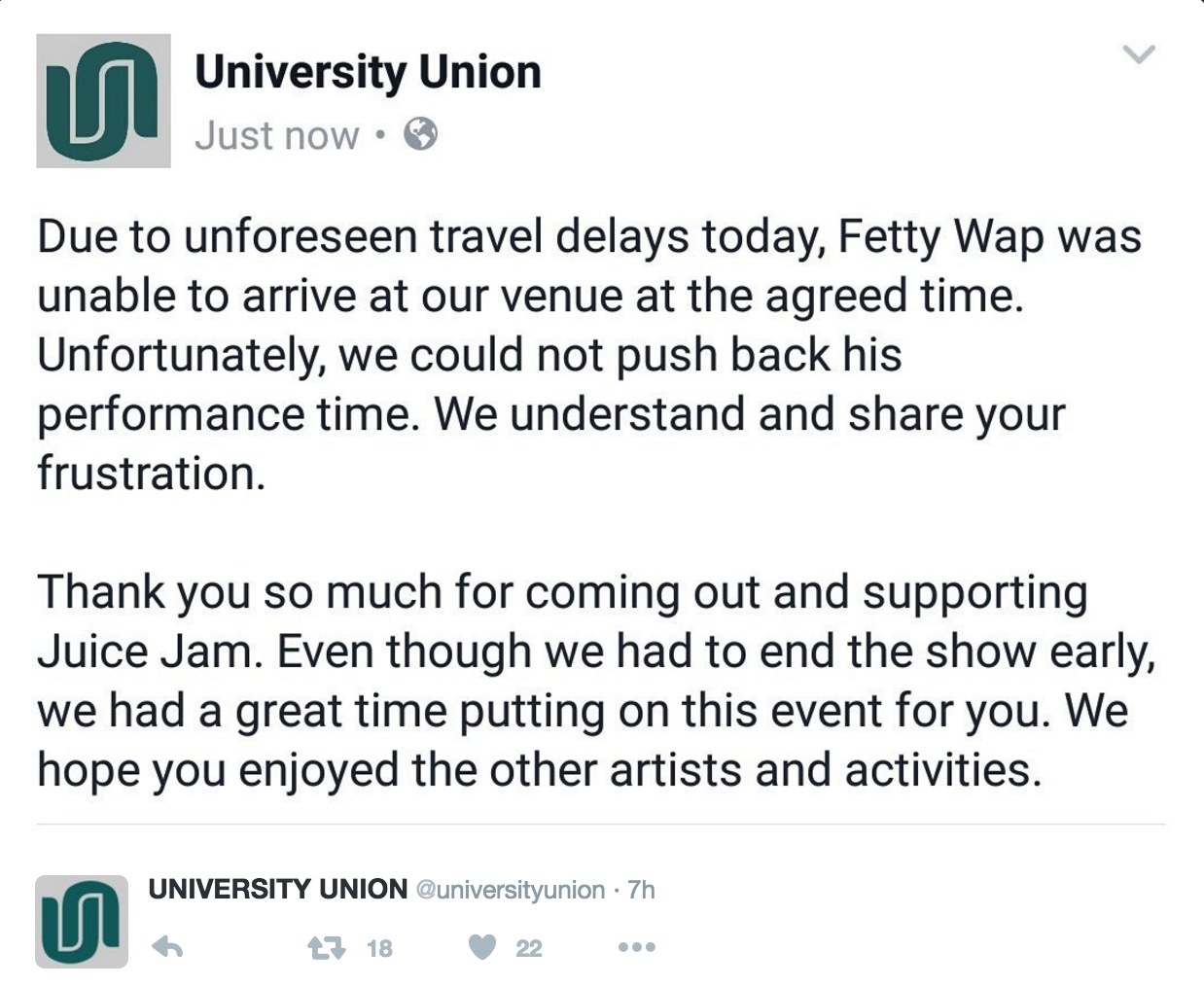 Students were PISSED.
They took to Twitter
They took over his instagram comments
(Orange is Syracuse's mascot)
They attacked his eye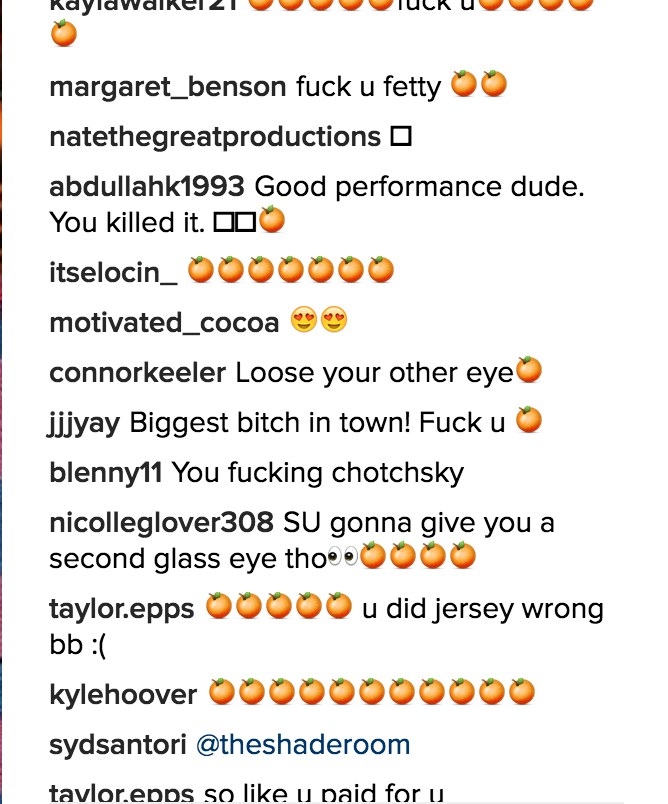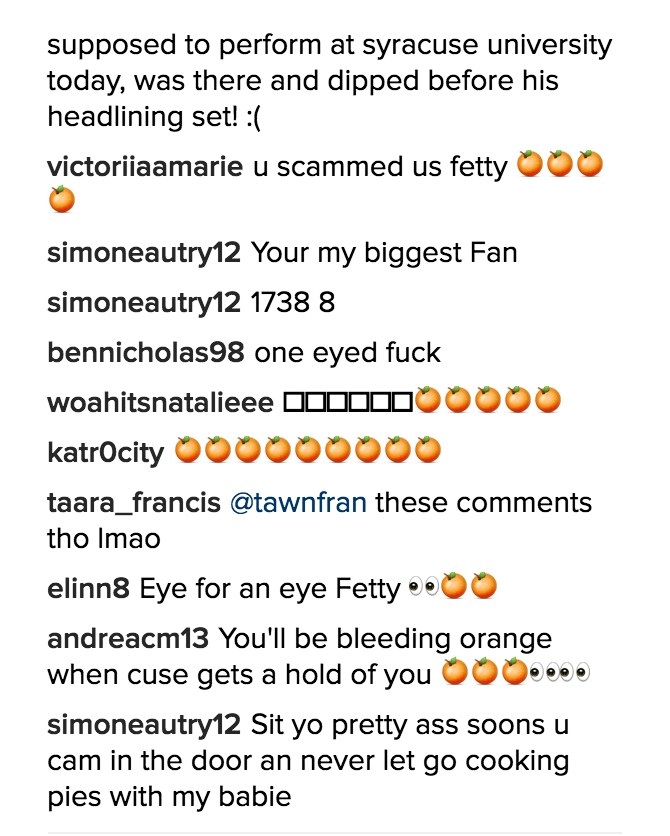 People were really mad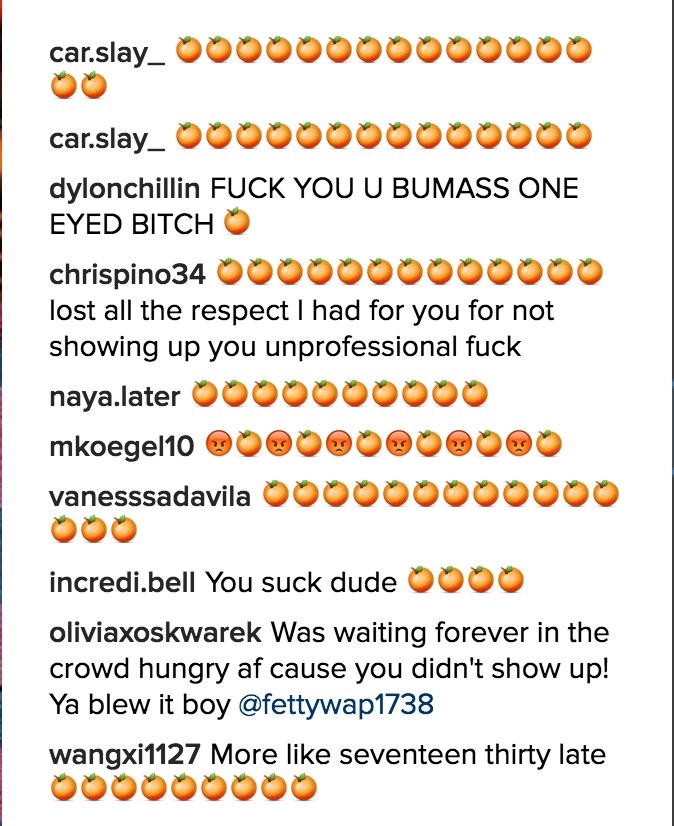 Things got personal...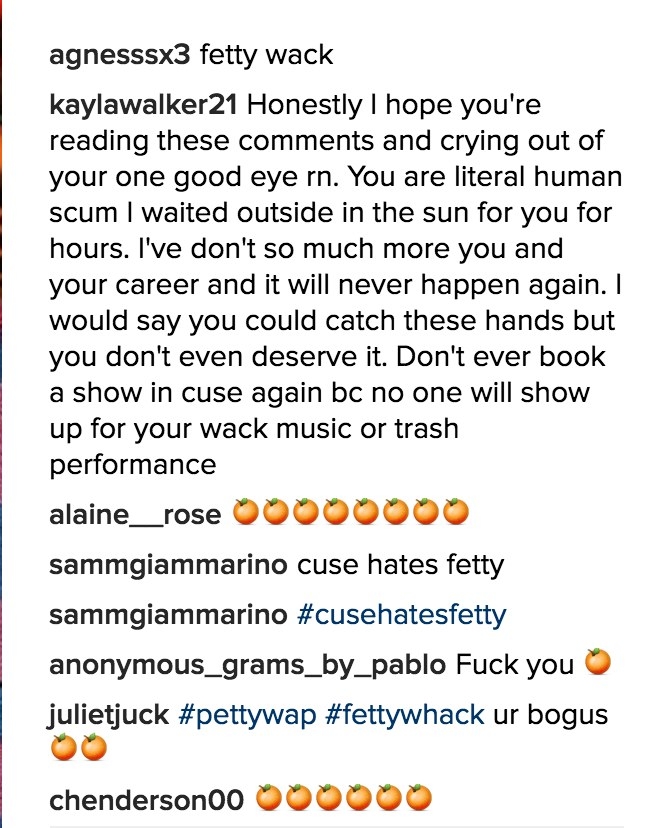 They wanted their money back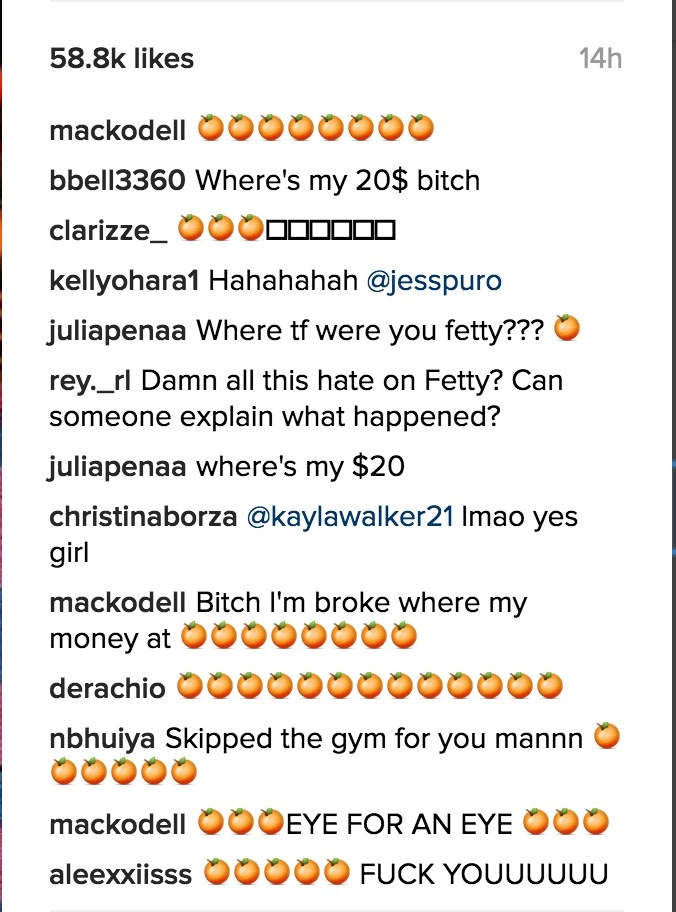 Even parents got involved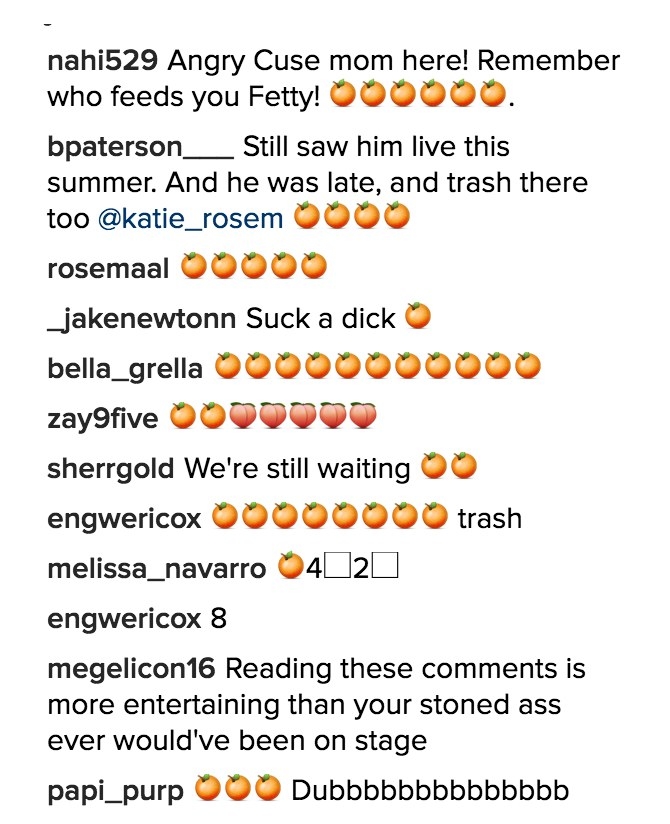 Harambe was even brought in
People were just really upset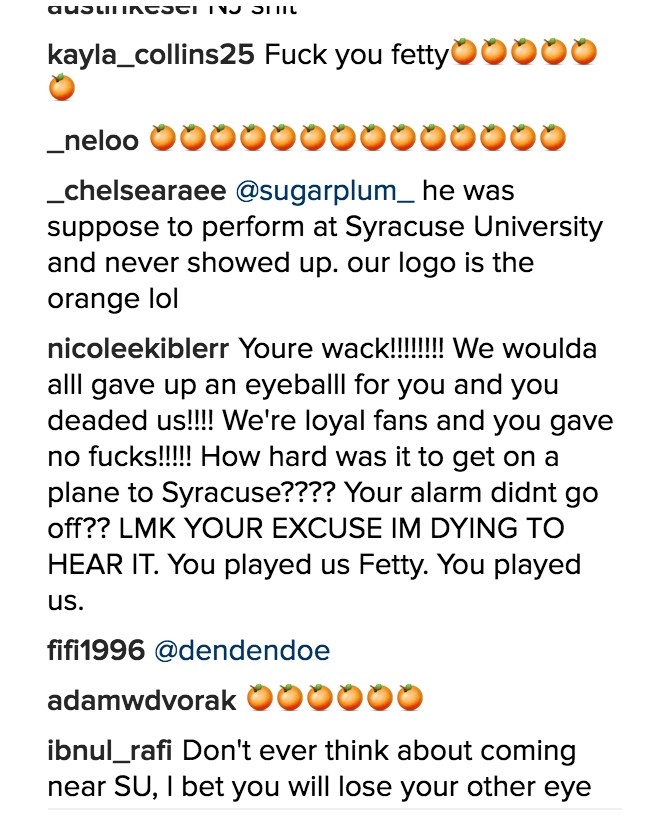 I guess the lesson is do not mess with Syracuse University, you will be oranged.
SO MANY ORANGES
This post was created by a member of BuzzFeed Community, where anyone can post awesome lists and creations.
Learn more
or
post your buzz!