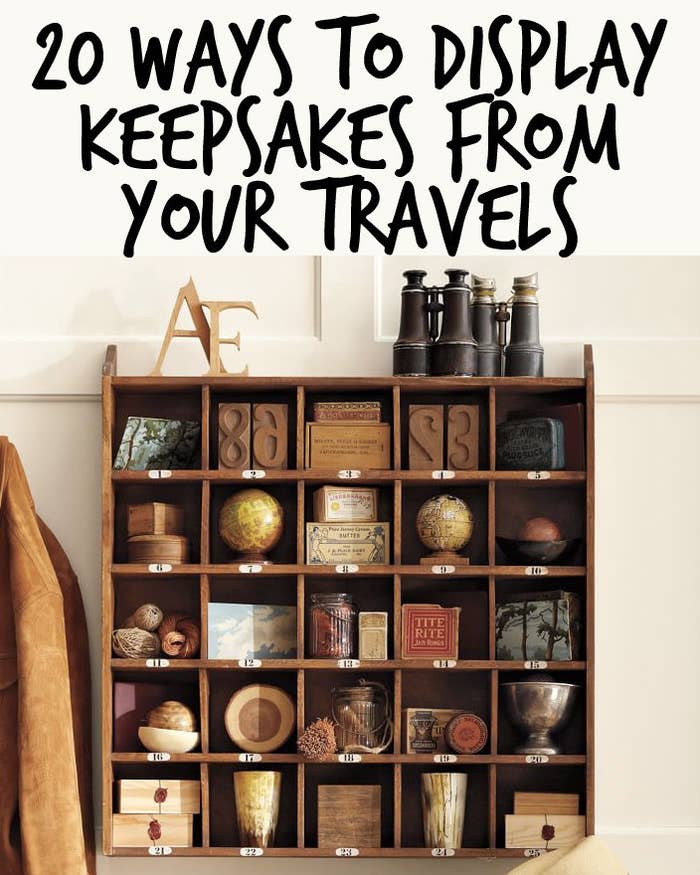 1.
Use photos from your travels to make a massive accent wall: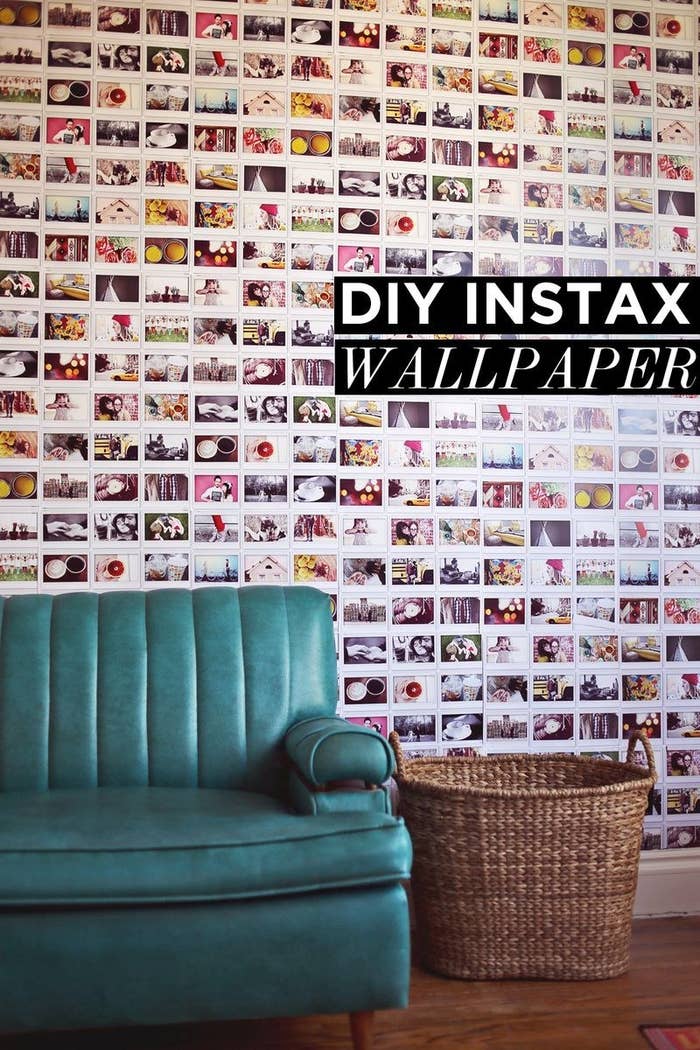 2.
Or just pick one favorite and turn it into a canvas print: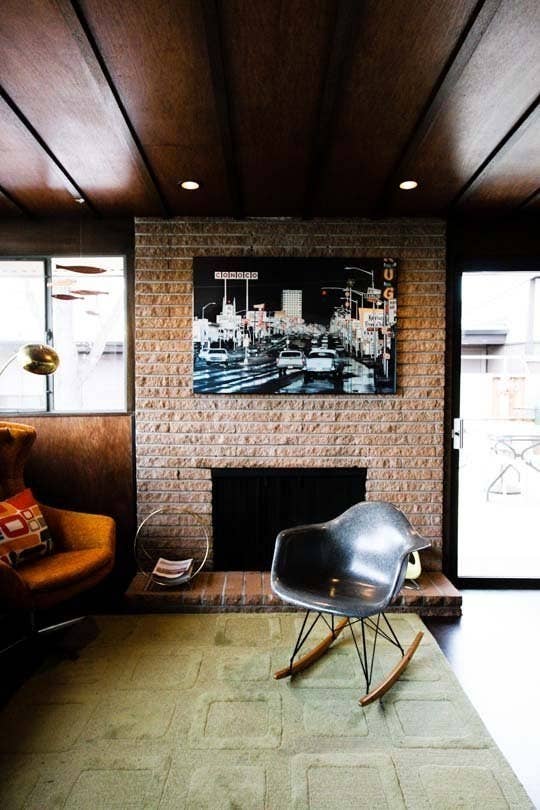 3.
Photocopy old plane and train tickets onto colored cardstock, then frame them: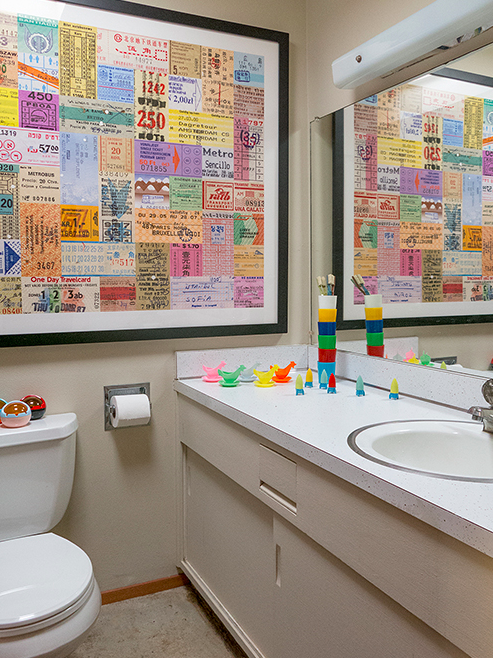 4.
Or try something similar with old passport stamps: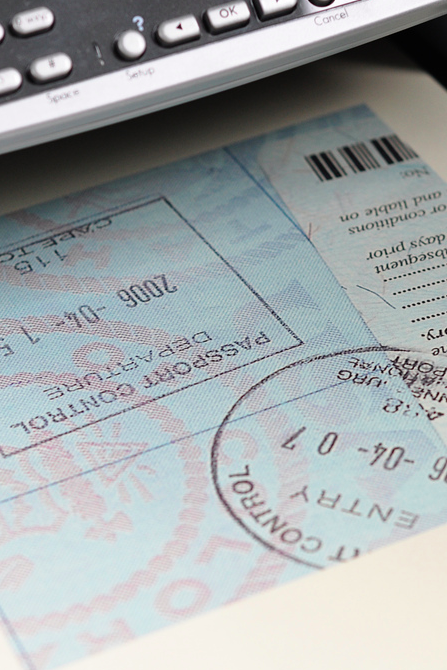 Definitely beats banishing expired passports to the forgotten shoebox under the bed. Instructions here.
5.
Make display-worthy keepsake boxes for each of your favorite destinations: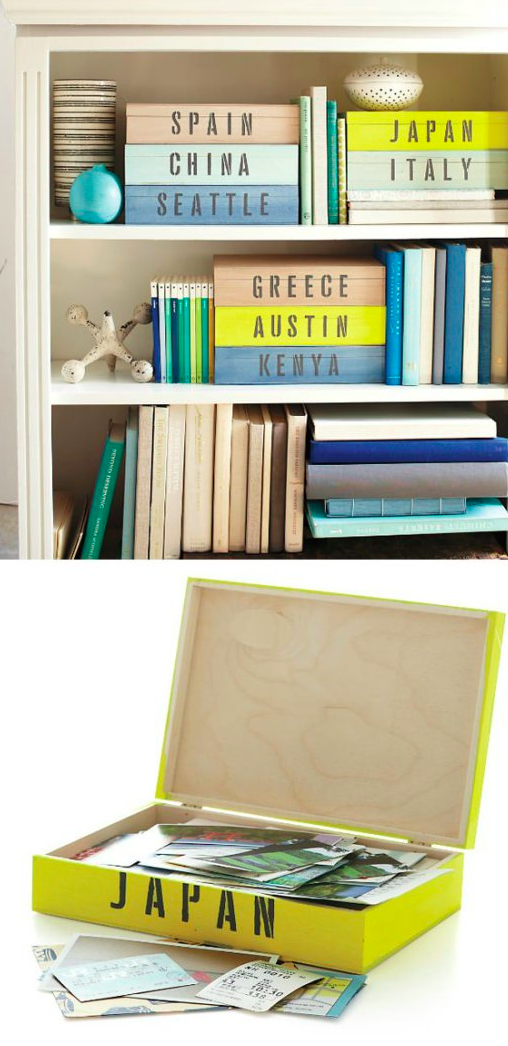 6.
Turn a photo set into vintage-inspired Polaroid coasters.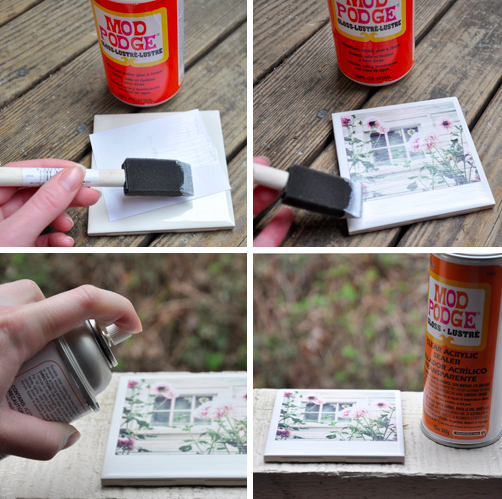 7.
Use a chalkboard map to continuously add to your journeys: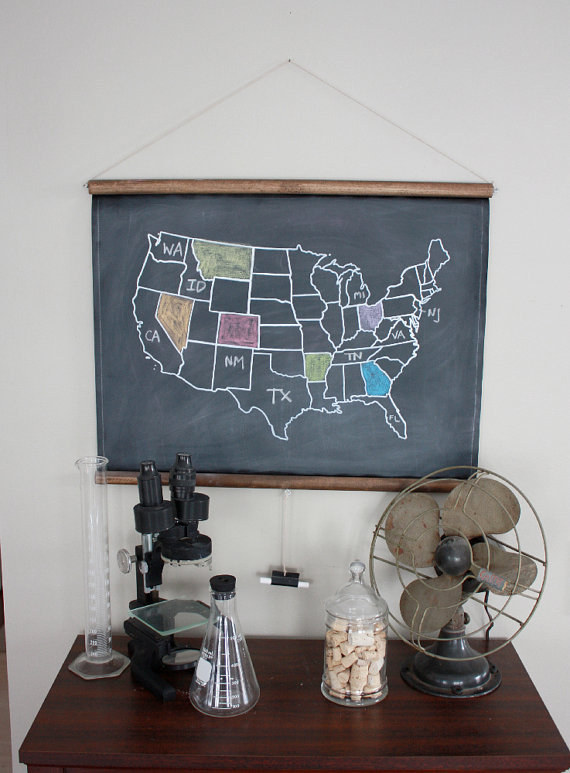 9.
Or commemorate a road trip by stitching the route into one of them: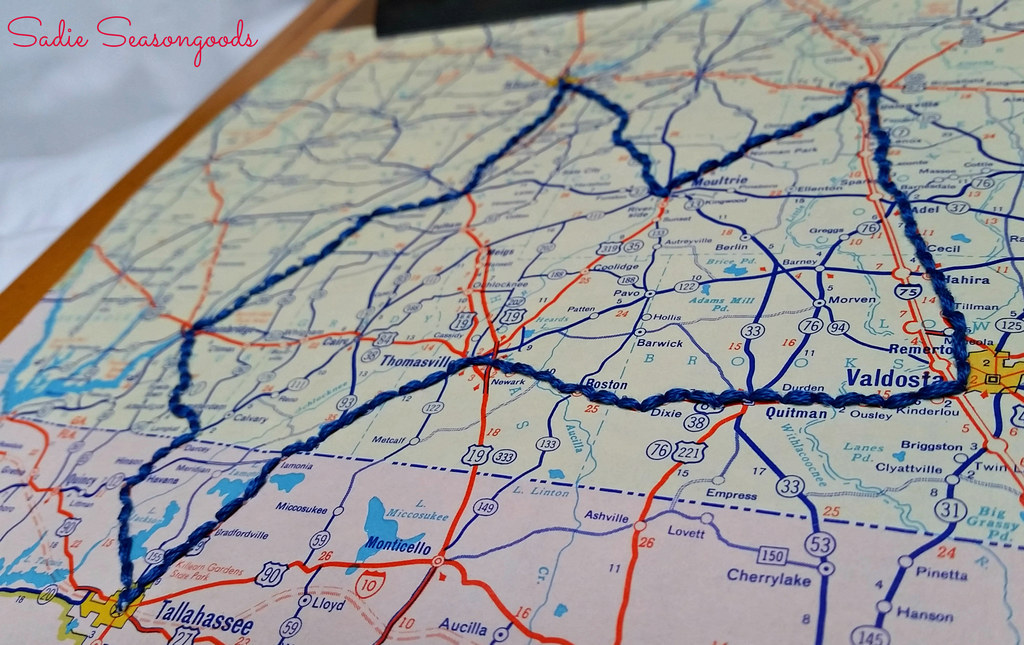 10.
If you collect specific souvenirs, get them out of storage and into sight — whether that's coins: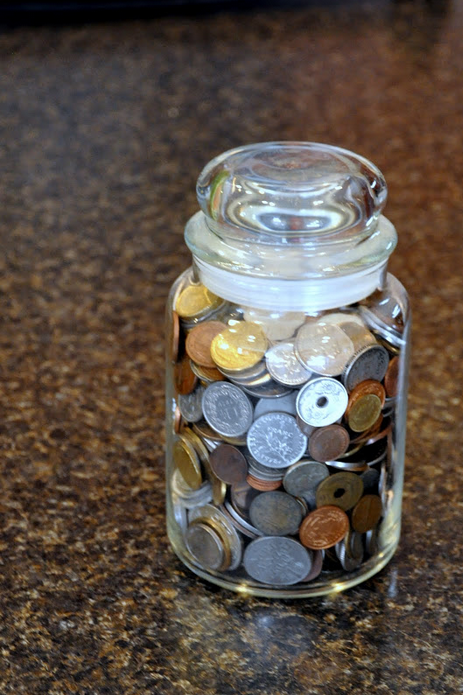 13.
Display beach trinkets — from sand to shells — in clear glass bottles: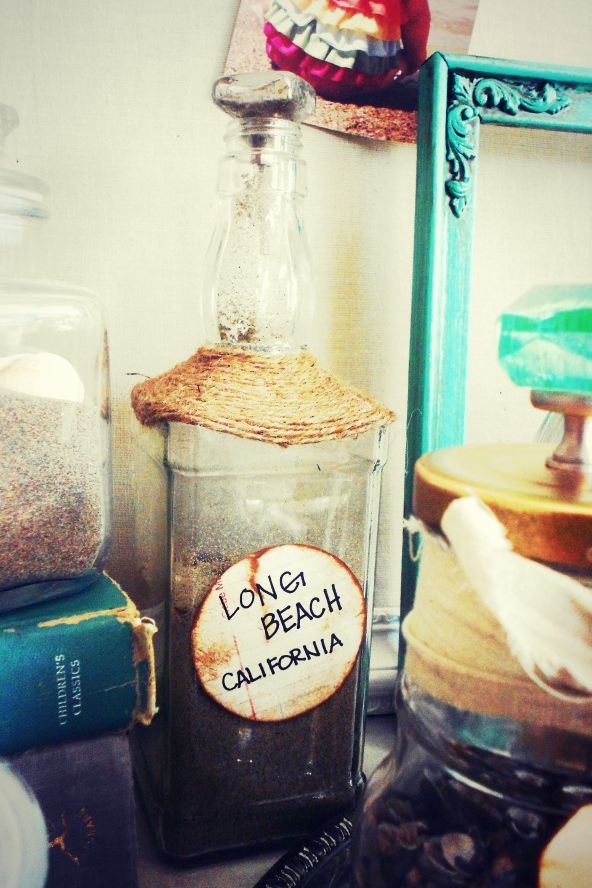 14.
A personalized shadowbox is a great way to display memories from a summer or a study abroad trip:
15.
Get your Instagram photos printed into a desktop calendar: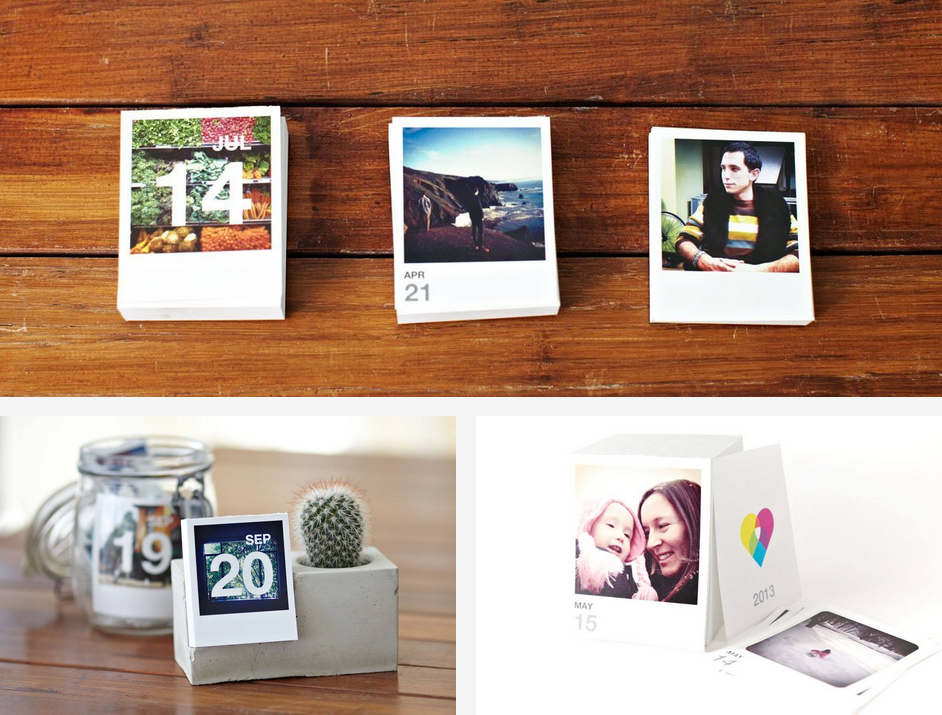 16.
Use a mounted wall cubby to mix 'n' match smaller travel trinkets: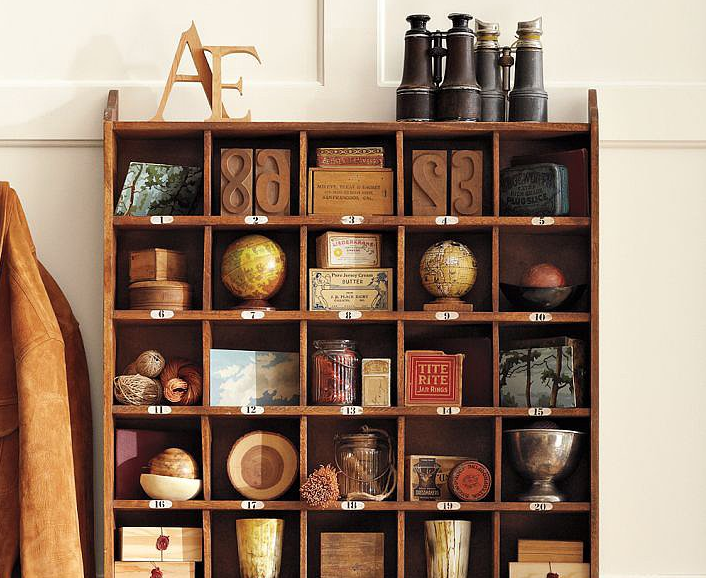 17.
Or create one big centerpiece cubby by upcycling an old desk drawer:
19.
Transform a plain tabletop into something travel-inspired:
You can use a map or a favorite destination print for the top. Total cost for this project, minus the old table? $2. More here.
Want awesome DIY tips in your inbox four times a week? Sign up for the BuzzFeed DIY newsletter!