Tom Brady is a complex dude.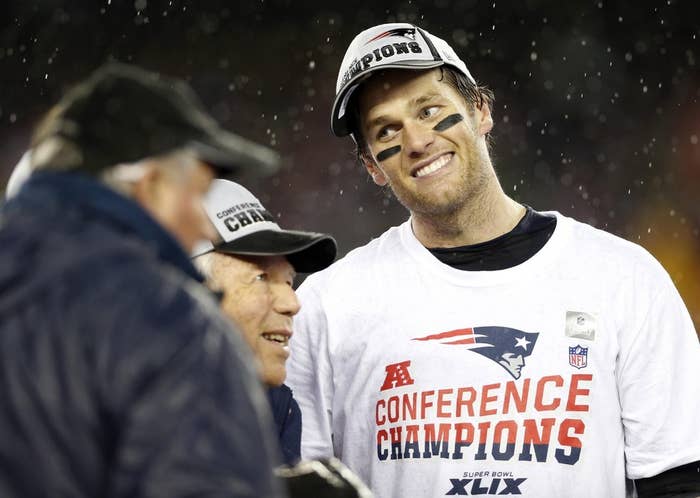 He enjoys, among other things, leading the Patriots to Super Bowl XLIX...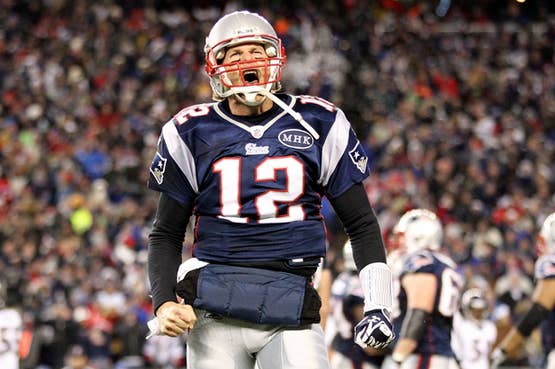 Wearing aggressive suit jackets...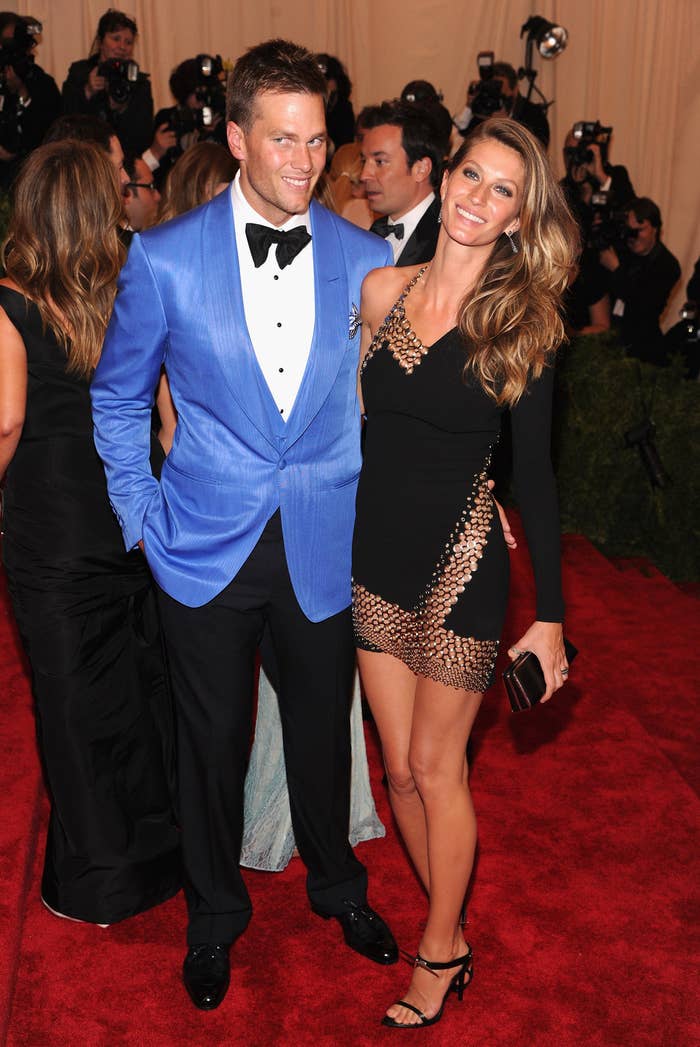 High-kicking next to motorcycles...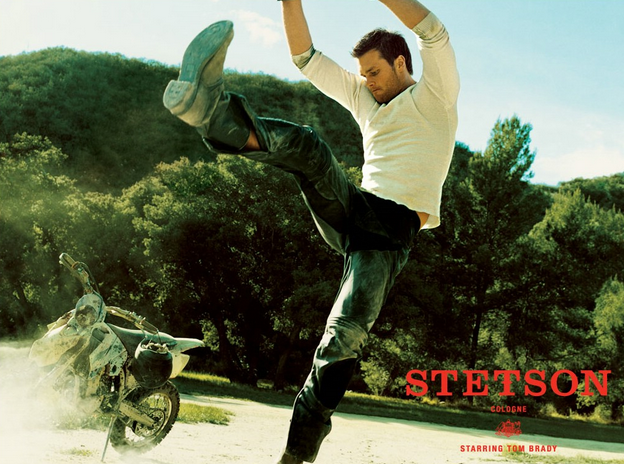 And shedding a tear if the ~moment~ is right: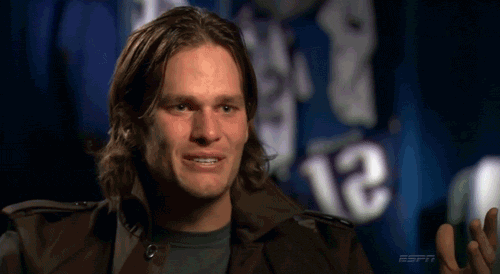 But most of all?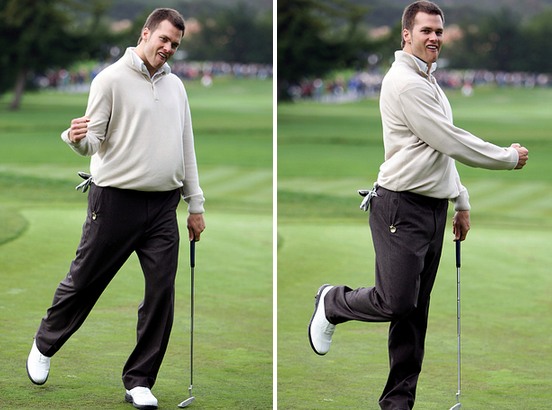 Tom enjoys The Pursuit Of Perfect Pancakes.™
The Pancake Master, as Gisele calls him, makes them for his whole family. And from the sounds of it, they're pretty damn good.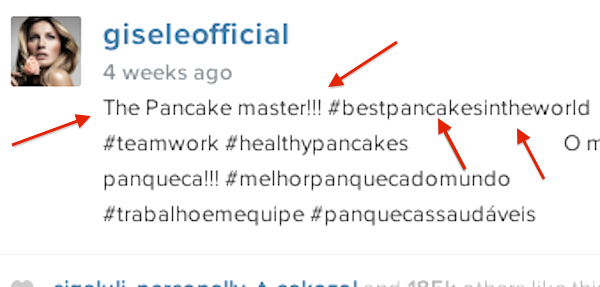 He starts with a basic pancake mix: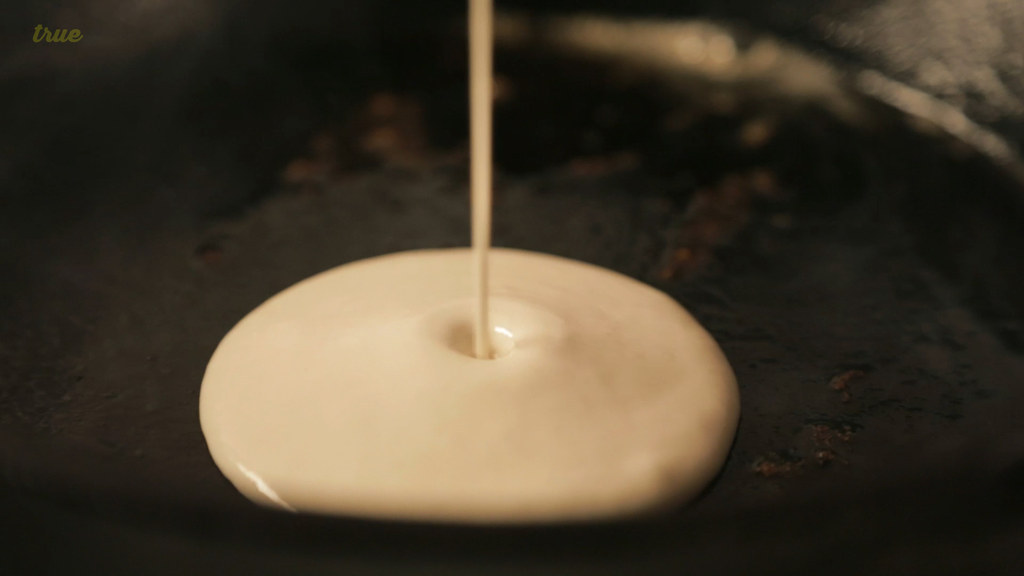 Then he adds in almond oil, flax seed, and protein powder: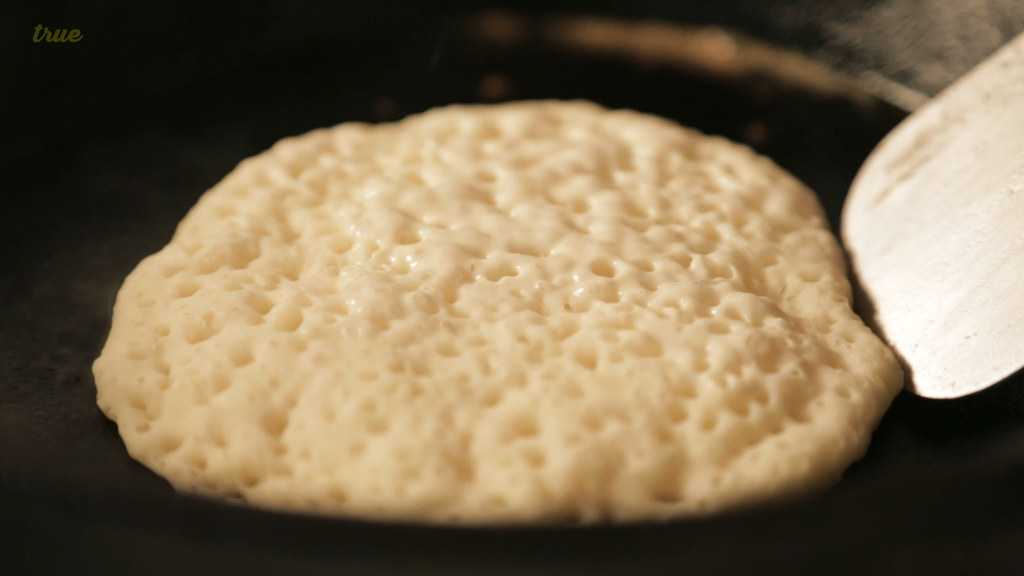 Then he carefully emblazons his face onto each one*: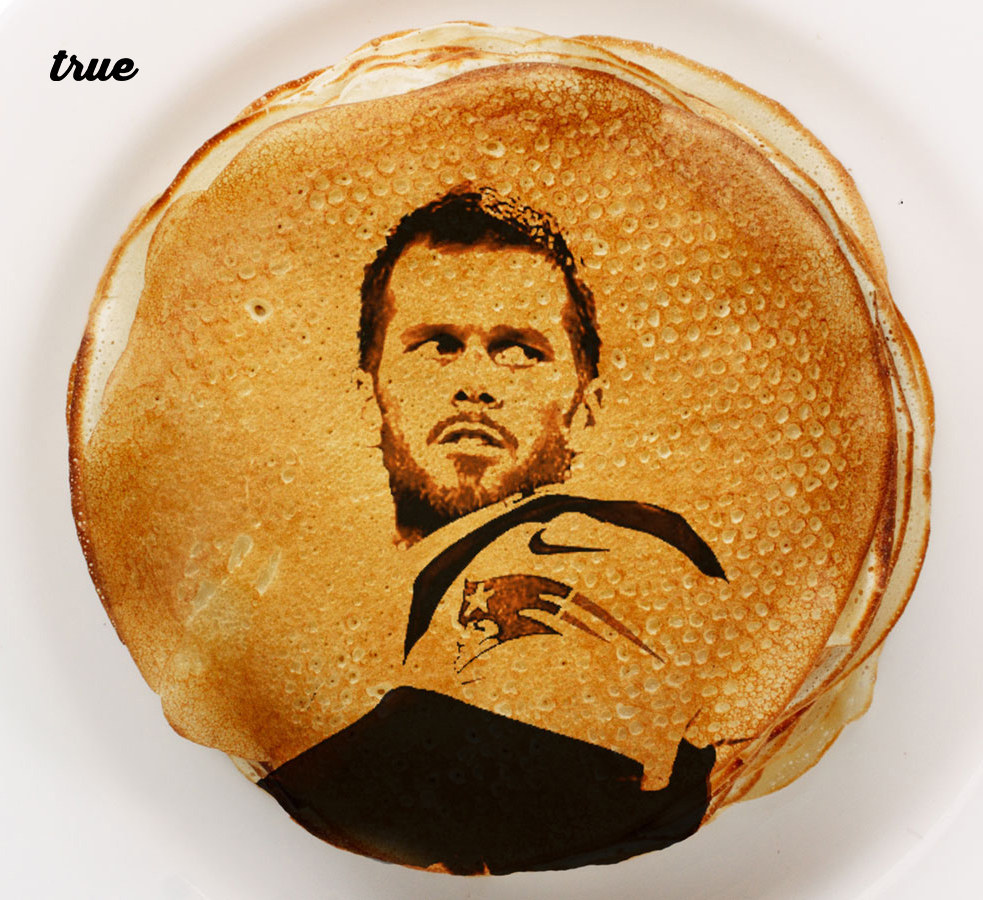 Check out the full video and recipe below:
Tom Brady's Protein-Packed Pancakes
Makes 12
INGREDIENTS
2 eggs
2 ½ cups buttermilk
4 tablespoons butter, melted
⅛ cup almond oil
½ teaspoon vanilla extract
2 cups pancake mix
1 teaspoon baking soda
1 teaspoon baking powder
1 tablespoon flax seed
2 tablespoons protein powder
1 teaspoon salt
Maple syrup for topping
PREPARATION
1. In a small bowl, beat two eggs. Then pour in the buttermilk, melted butter, almond oil, and vanilla extract, and combine.
2. In a larger bowl, combine pancake mix, baking soda, baking powder, flax seed, protein powder, and salt. Then whisk in the buttermilk mixture. Let this sit for 10 minutes in the refrigerator.
3. After 10 minutes, heat a pan over medium-low heat. Add butter or cooking spray to the pan to prevent sticking. Pour batter in — about ¼ cup batter for each pancake. Cook until bubbles appear on the top and the bottom is golden brown, a few minutes. Once bubbled through, flip and cook the other side, 1 to 2 minutes more.
4. Stack, drizzle with maple syrup, and enjoy.
*Disclaimer: BuzzFeed Food didn't test these, so if they're flatter than #DeflateGate, let BradyCakes know!