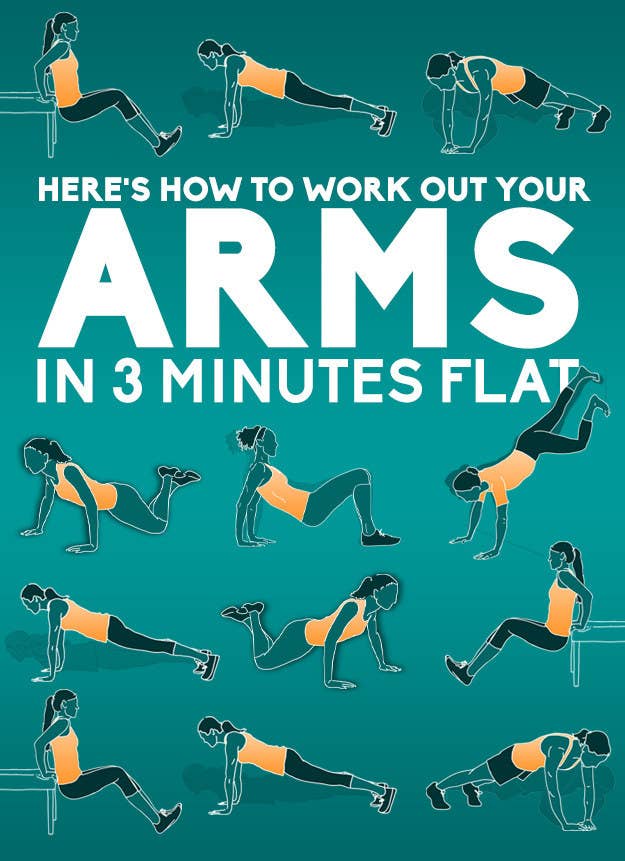 Everyone can spare at least three minutes in their day.
With that in mind, we asked NYC fitness trainer Anna Altman to create a set of targeted three-minute workouts — first up: arms — for every level.
"A lot can be accomplished in three minutes," said Altman. "You can get your heart rate up within the first 15 seconds. You can exhaust muscle groups within one minute. If you do at least one high-intensity, three-minute workout a week, you'll likely see some strength gain. You'll also help build lung capacity and endurance."
Why only three minutes?
Some research suggests that quick, high-intensity workouts can produce many of the same physical benefits as workouts that are slow and steady. And those benefits often continue even after the workout is over.
"[After working out], your body continues to take in more oxygen that it would have if you hadn't worked out, and this continues for several hours," explained Altman. "If your body is taking in more oxygen, you're burning more calories, and that can contribute to things like your metabolism rate."






What's the best way to do these?
For maximum results, Altman recommends doing three, three-minute workouts consecutively: whether that's going through beginner, intermediate, and advanced sets — or choosing one and cycling through it three times, with a 60-second break in between.
Ideally, she says, you're pairing these with regular physical activity too: exercising for 30 minutes or more three times a week. But at the same time, it's important not to get wrapped up in — or intimidated by — numbers and routines.
"Just get your butt off the couch," says Altman. "As long as you're moving, no amount of time is too small."