As we move into summer, homemade ice pops are always a great idea.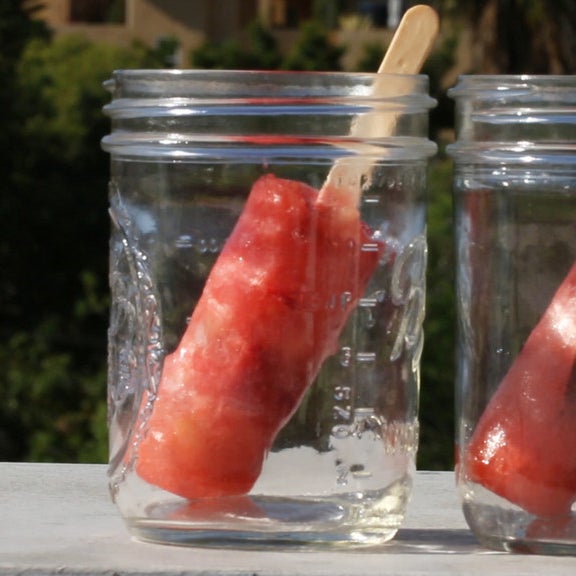 ESPECIALLY when those ice pops are topped with bubbly:
Here's how to make them:
Sparkling Strawberry & Pineapple Ice Pops
Servings: 6
Recipe by Claire Nolan for BuzzFeed Tasty
INGREDIENTS
1/2 cup strawberries
1/2 cup diced pineapple
1/2 cup ginger ale
1 lime, cut into wedges
6 ice-pop sticks
1 bottle champagne or sparkling wine
PREPARATION
In a large bowl, combine strawberries and diced pineapple, then mash fruit with a muddler, fork, or spoon. Add the ginger ale and sir.
Using plastic shot glasses, add one lime wedge into the bottom and fill each glass with the fruit mixture. Freeze for 8 hours or until completely solid.
Add one ice pop to your favorite kind of sparkling wine or champagne, or enjoy on its own. Enjoy!
Mash strawberry and pineapple chunks in a bowl, and pour in a splash of ginger ale:
Then line up your containers — or ice pop molds, or paper or plastic cups — and toss a lime wedge in each one: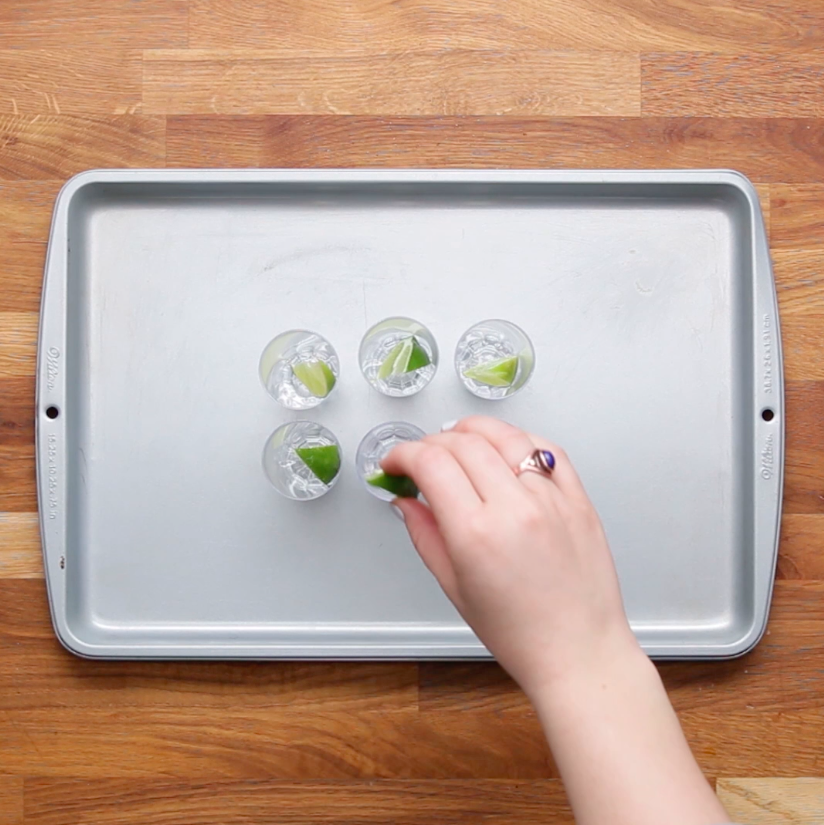 Scoop the fruit mixture into each, top with a stick, and freeze until solid.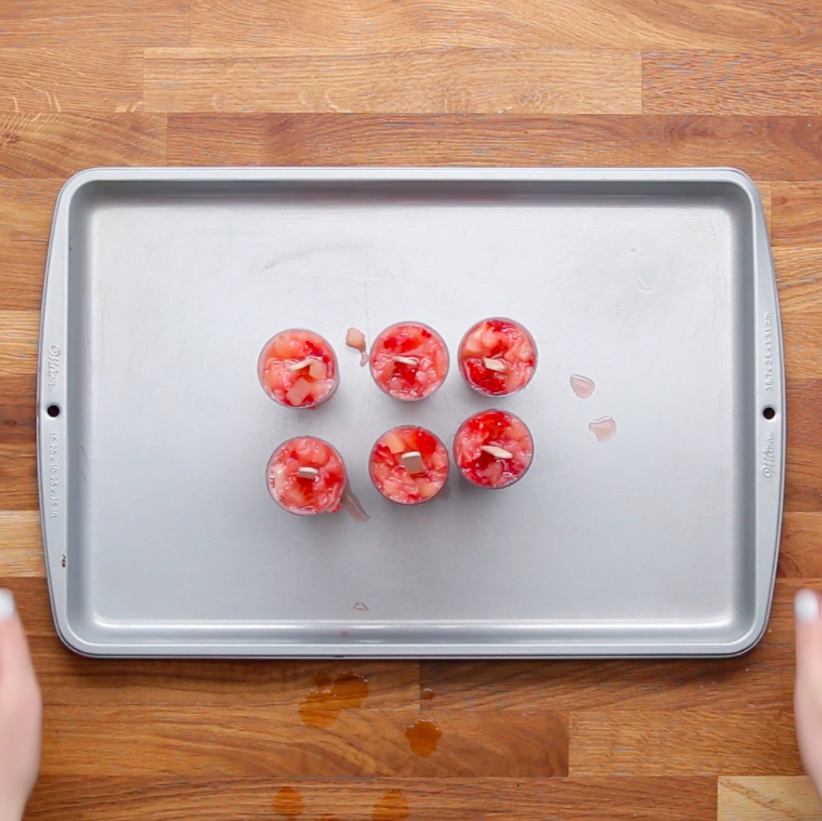 Once frozen, twist and pop — and either enjoy on its own...
...or topped with plenty of bubbly!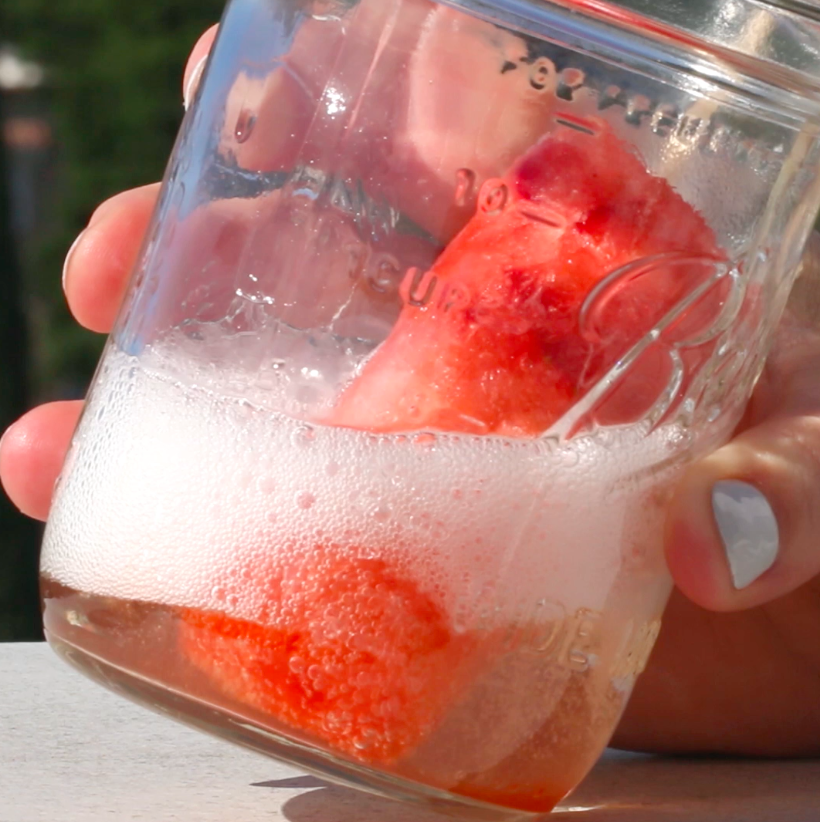 Cheers! 😎