It's hard to go wrong with pasta.
But it's easy to fall into a routine of noodles + canned tomato sauce. To change things up a bit, this recipe starts with mushrooms that are sautéed until they're golden brown. They're tossed in a creamy white sauce of Parmesan and chicken broth, and topped with greens. The result? A rich, comforting pasta that will fill you up, but not weigh you down.

(*To make this vegetarian, swap the chicken broth for vegetable broth, and the Parmesan for homemade vegan Parm.)
Here are the ingredients: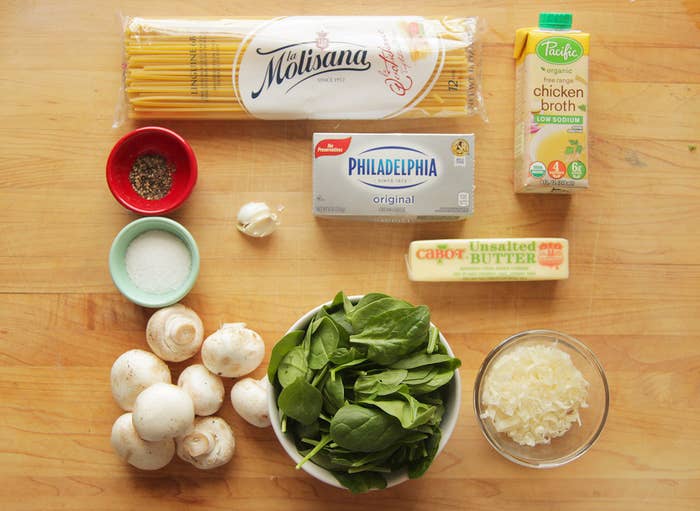 In a large pot, heat water on the stovetop — remembering to salt the water first: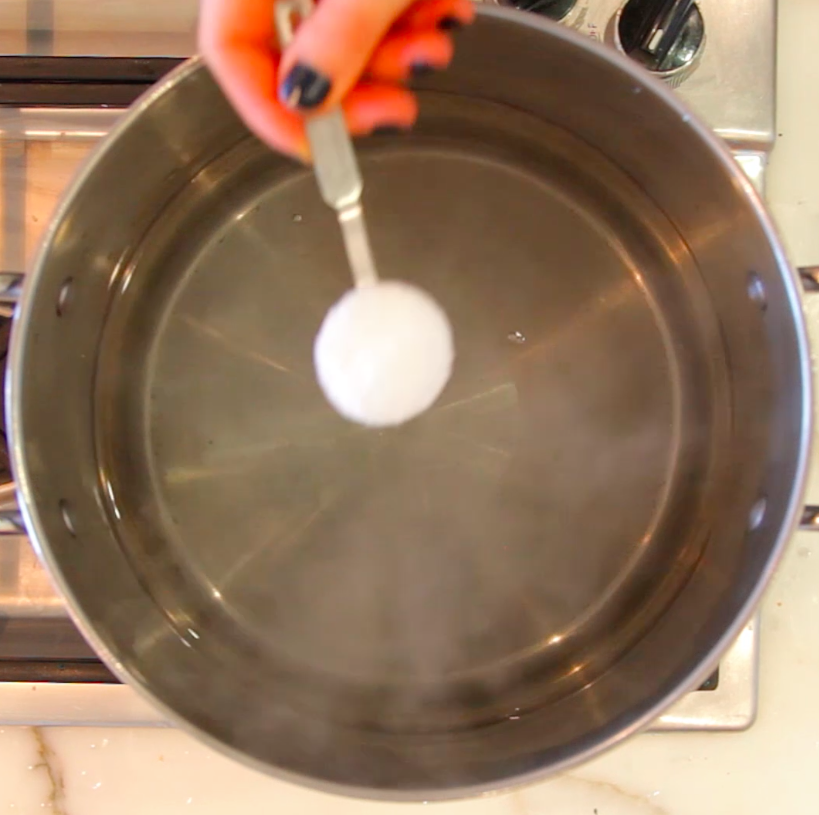 While the water is heating, peel and chop the garlic. Here's the easiest way to do that...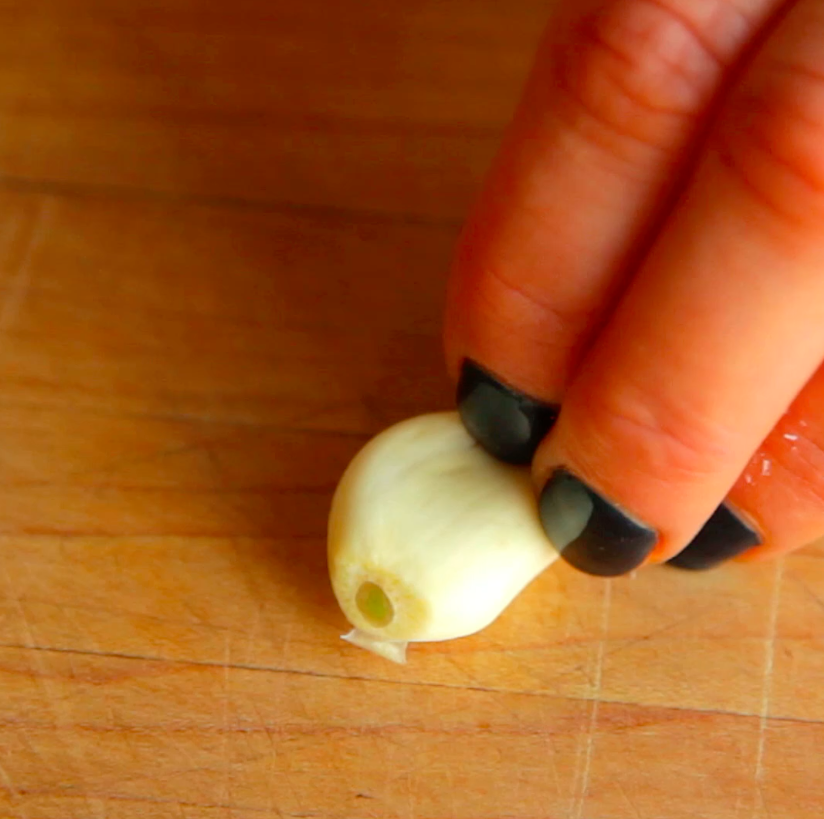 Make 2 slits crosswise, and 3 to 4 cuts lengthwise: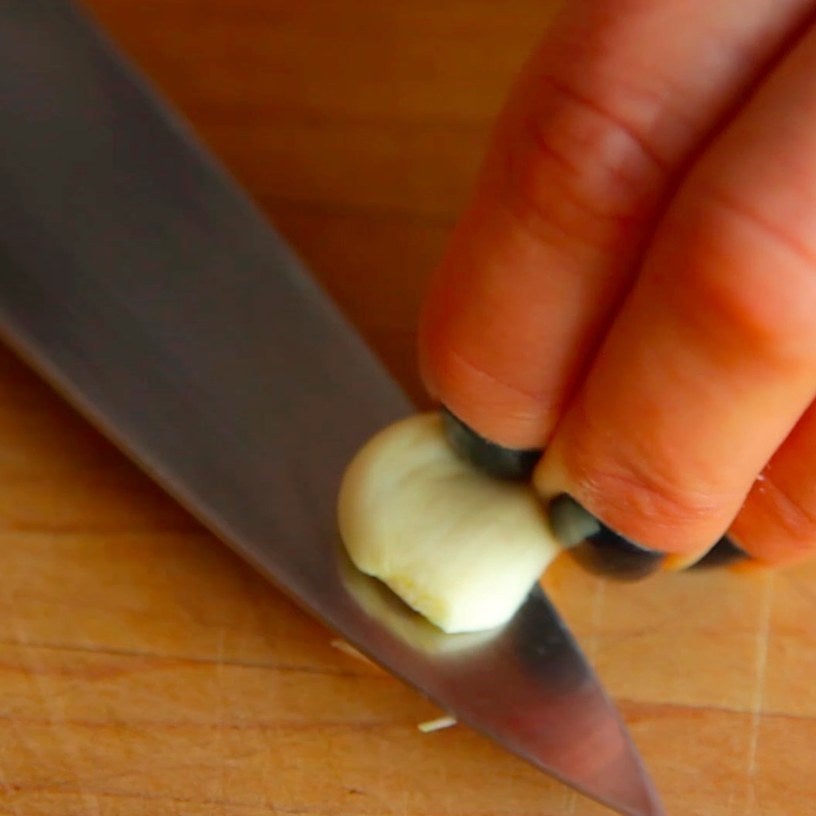 If it helps, you can temporarily keep the stem on to keep everything neatly together. (Just don't forget to discard it after the next step.)
Then when you slice across, you'll have instant minced garlic.
Next, clean and slice the mushrooms: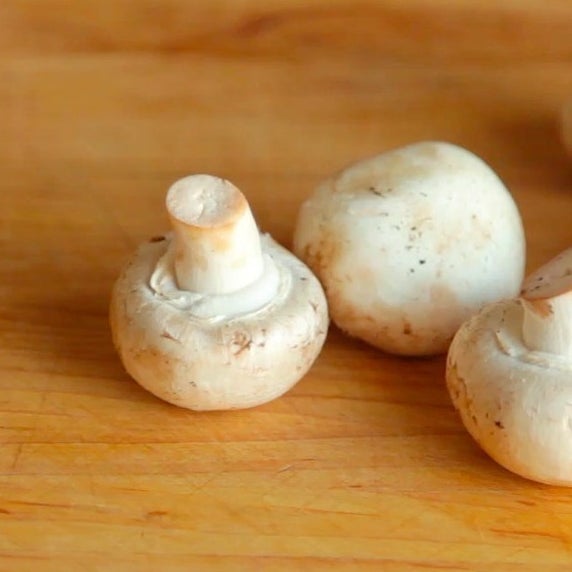 Then you're done with prep.
By this point, your water should be boiling (or close to it). Once it is, drop in the pasta:
Give it a stir after a few minutes to make sure the noodles don't stick.
While the pasta cooks, start your sauce by melting a pat of butter in a pan over medium heat:
Add sliced mushrooms, and season with salt and pepper: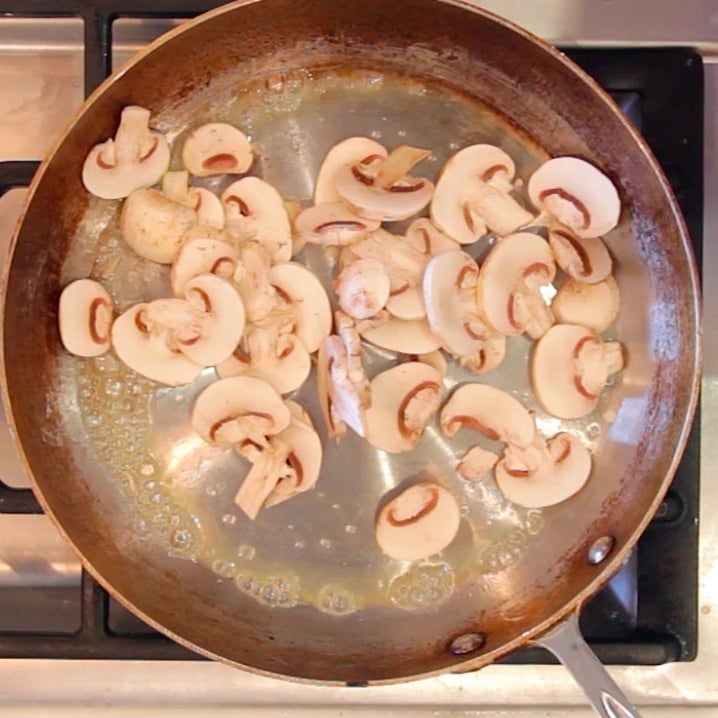 Make sure the mushrooms are totally dry before you add them to the pan. Dry mushrooms will get nice and brown; wet mushrooms will just get soggy.
Cook the mushrooms for several minutes, stirring occasionally, until they shrink a bit and get really golden brown:
Then add the garlic, and stir. Then the chicken stock, and two cheeses:
Keep a a close eye on the garlic — you only want to cook it solo for about a minute, because garlic burns easily. If it looks like it's starting to brown too quickly, add the chicken stock sooner.
And stir again until everything is combined:
Then add the spinach: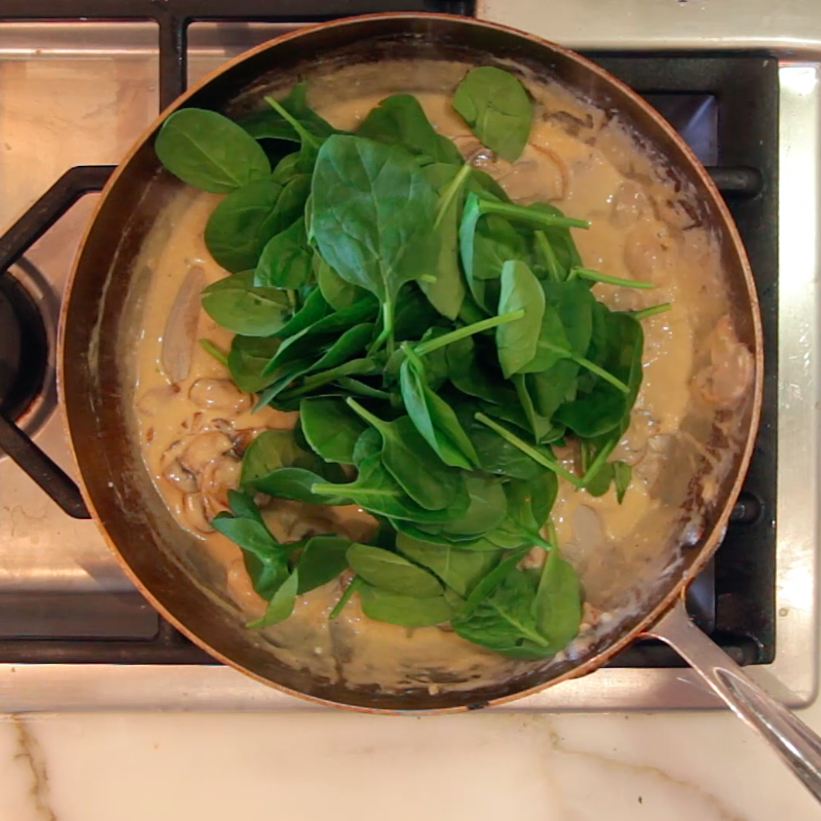 Cook, stirring occasionally, until it wilts down:
Then add the cooked pasta directly to the pan with the sauce.
Top with more Parm — and enjoy!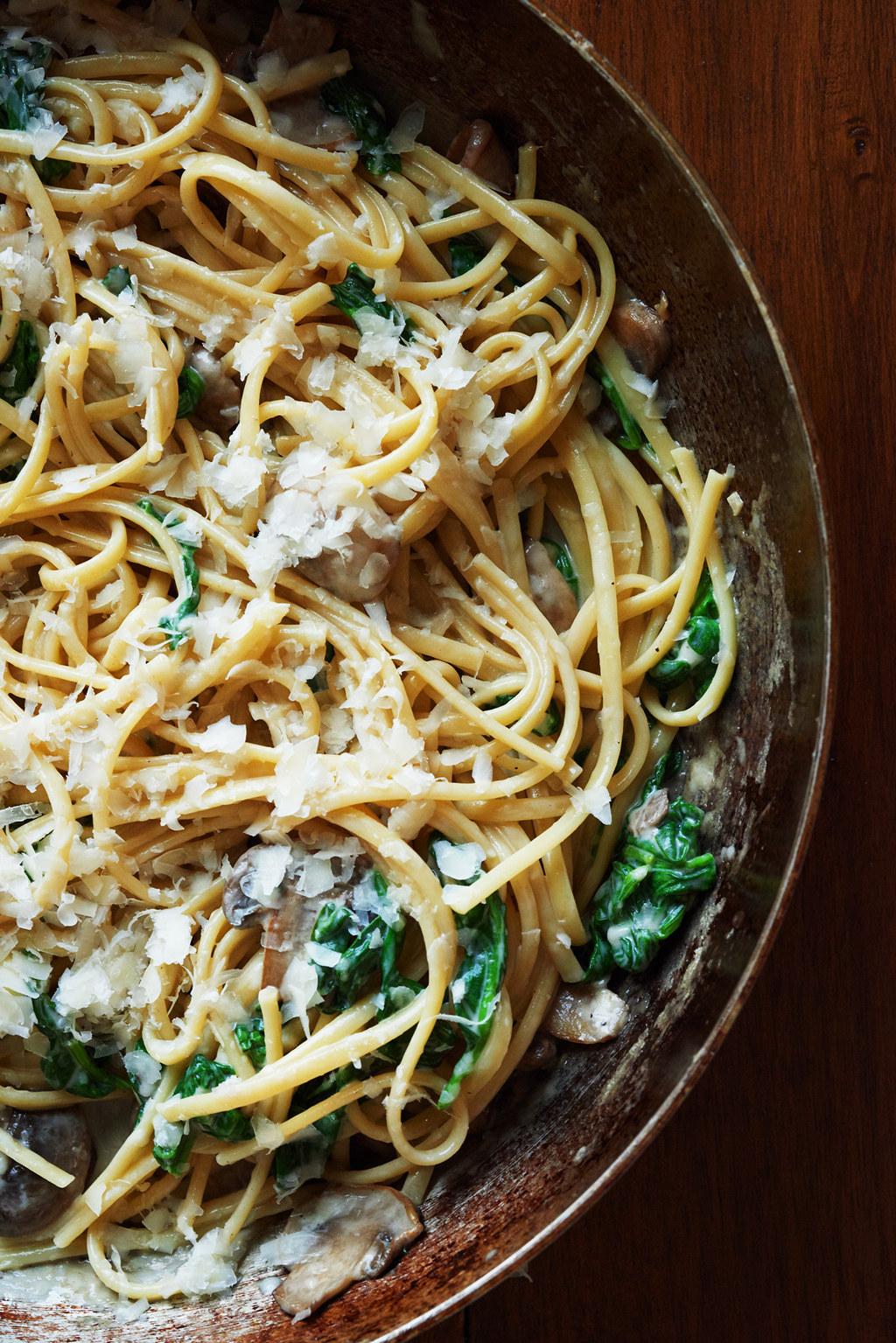 Lighter Alfredo Pasta With Mushrooms and Spinach
Recipe by Christine Byrne
Makes 2 servings
INGREDIENTS
½ Tbsp. unsalted butter
2 cups (about ½ pound) thinly sliced button mushrooms
Kosher salt and freshly ground pepper
2 cloves garlic, minced
⅓ cup chicken or vegetable broth
2 Tbsp. cream cheese
3 Tbsp. grated Parmesan cheese
2 cups fresh baby spinach
4 oz dry bucatini, fettuccine, or spaghetti, cooked according to the package directions and drained
PREPARATION
Melt the butter in a large skillet over medium heat, then add the mushrooms and season with salt and pepper. Cook, stirring occasionally, until the mushrooms are browned and soft and any moisture they've let off has evaporated, about 5 minutes. Add the garlic and cook, stirring often, just until the garlic is fragrant, about a minute.
Turn the heat down to medium-low and add the broth, cream cheese, and Parmesan. Cook, stirring, until the cheeses have melted and a uniform sauce has formed and thickened slightly, 2 to 3 minutes. Add the spinach and toss everything to wilt the spinach, then add the cooked pasta and toss to combine. Serve immediately, topped with extra Parmesan.