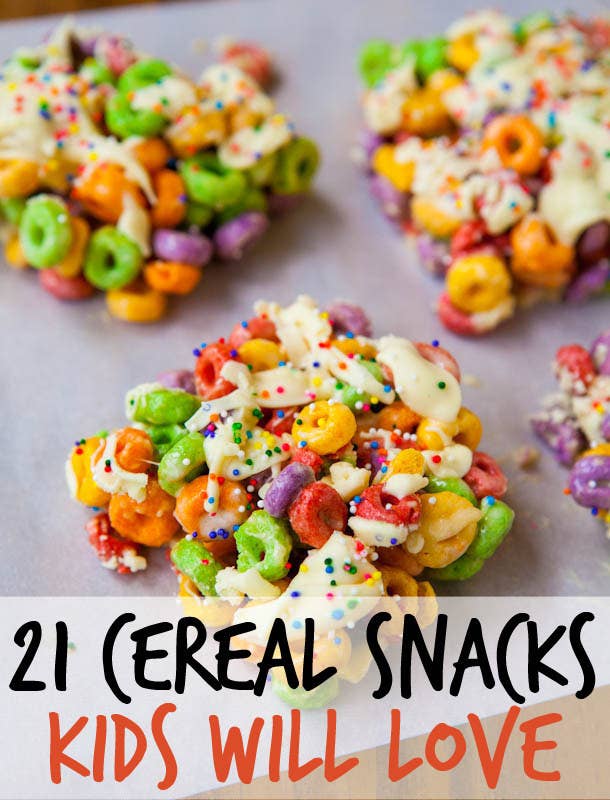 1.
No-Bake Cheerio Snack Bars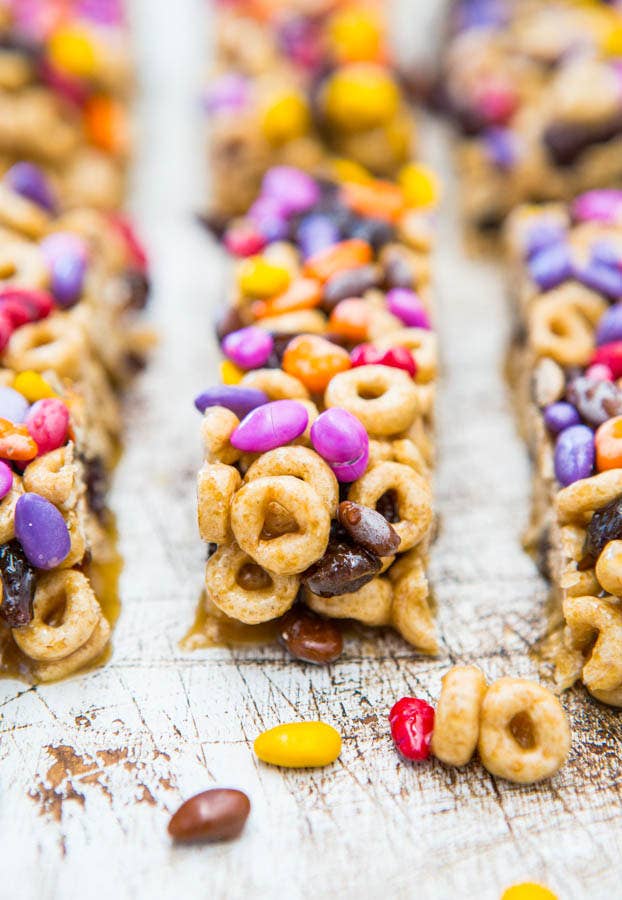 2.
Peanut Butter & Oat Trail Mix Bars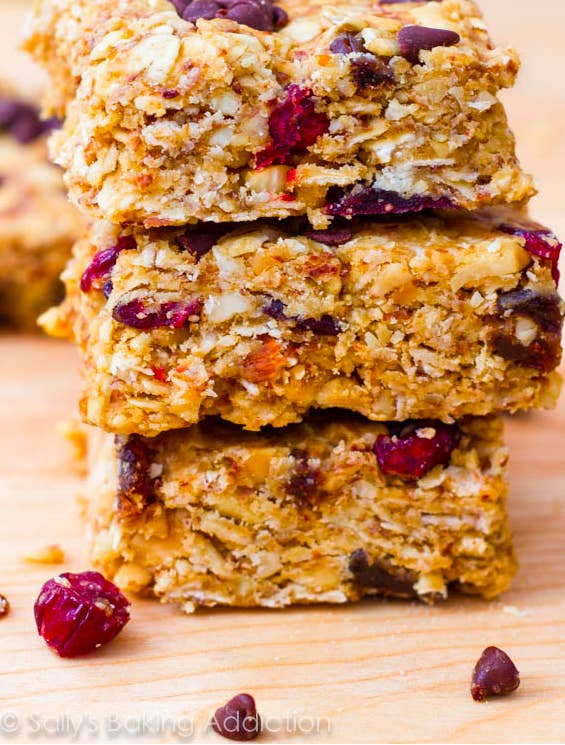 3.
Big Batch Slow Cooker Chex Mix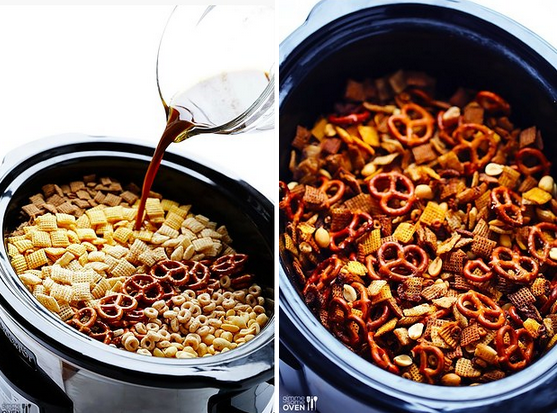 4.
Stovetop Special K Cereal Cookies

5.
Fruity Pebbles Funfetti Cake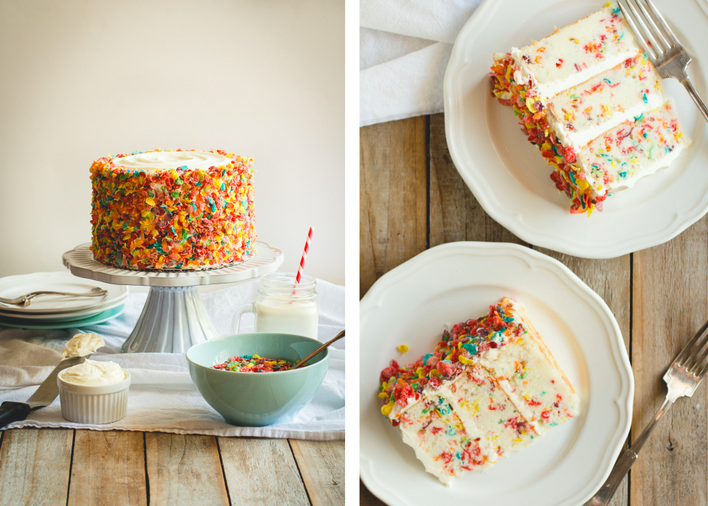 6.
Cap'n Crunch Cupcakes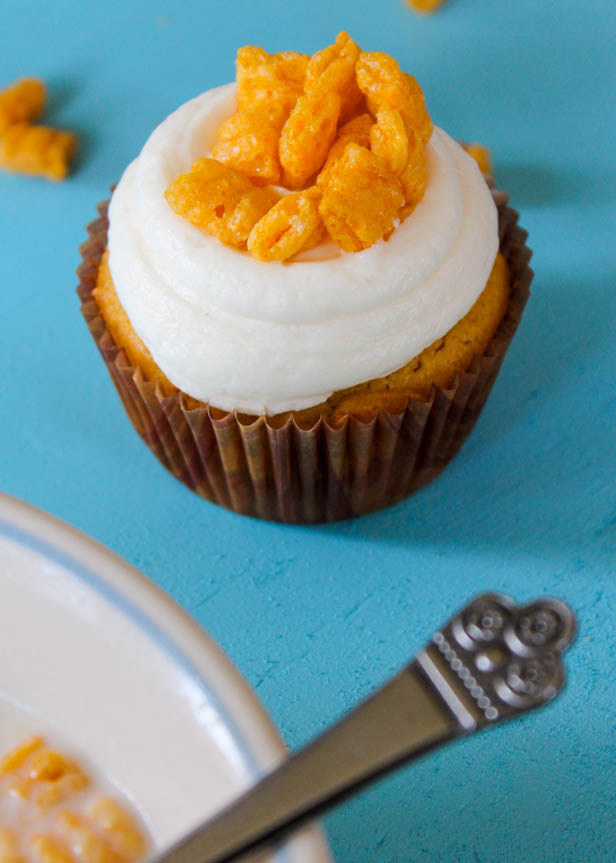 8.
Strawberry Shortcake Bars

9.
Funfetti Breakfast Muffins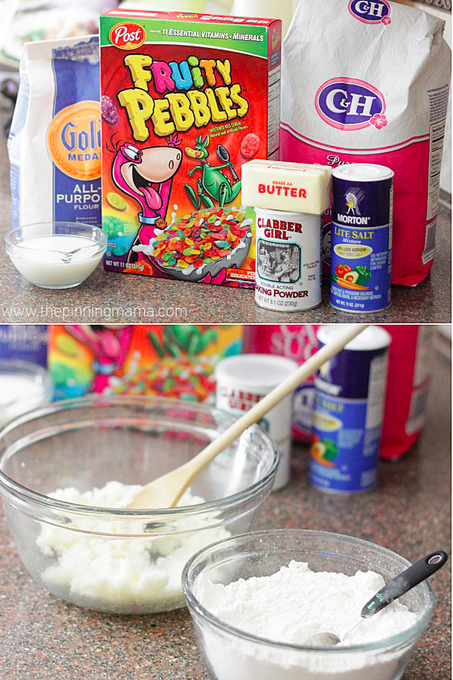 The two things you need to keep the ~cupcakes for breakfast~ dream alive? A simple DIY muffin batter and Fruity Pebbles. Get the recipe.
10.
Easy Granola Cups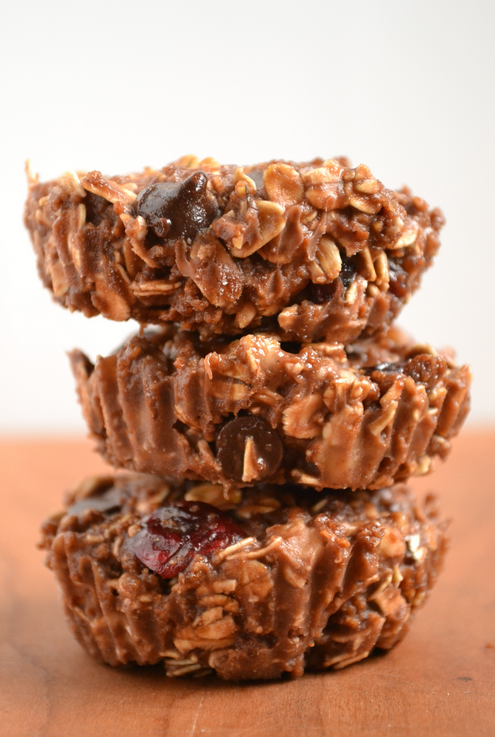 11.
Fruity Pebbles Cookies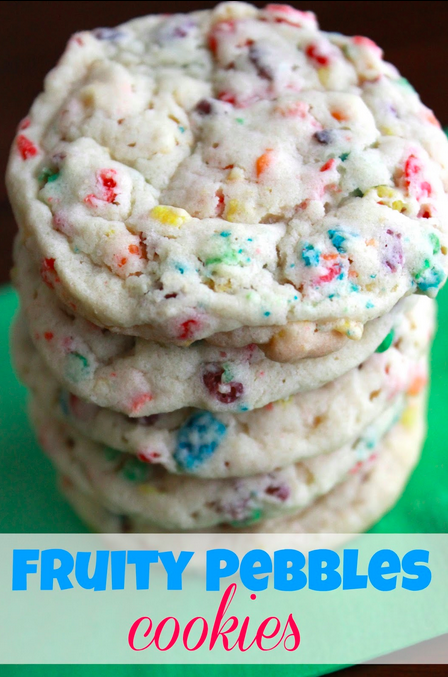 12.
Trix Krispies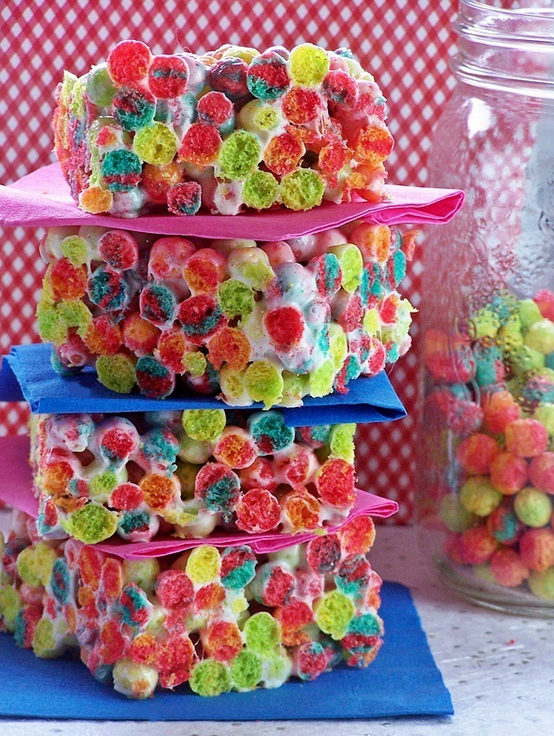 13.
Honey Bunches of Oats Cereal Treat Bars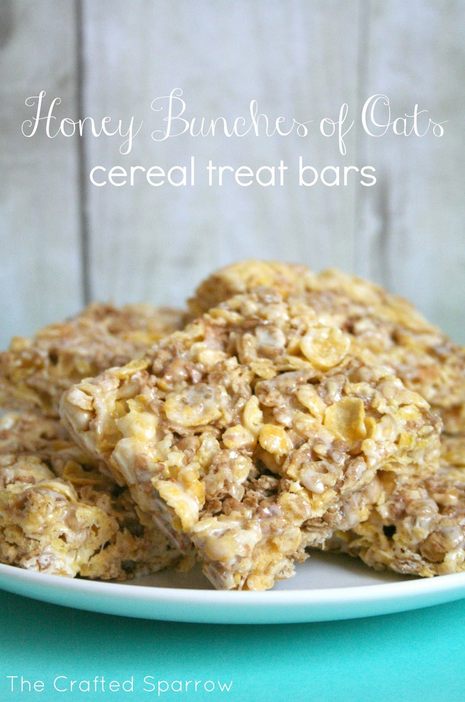 14.
Rainbow Lucky Charms Chex Mix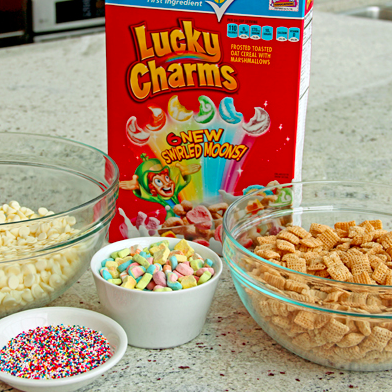 Never pass up an opportunity in this life to pick out all of the marshmallows first. Get the recipe.
15.
Peanut Butter & Chocolate Cereal Squares

16.
Peanut Butter Cup Puppy Chow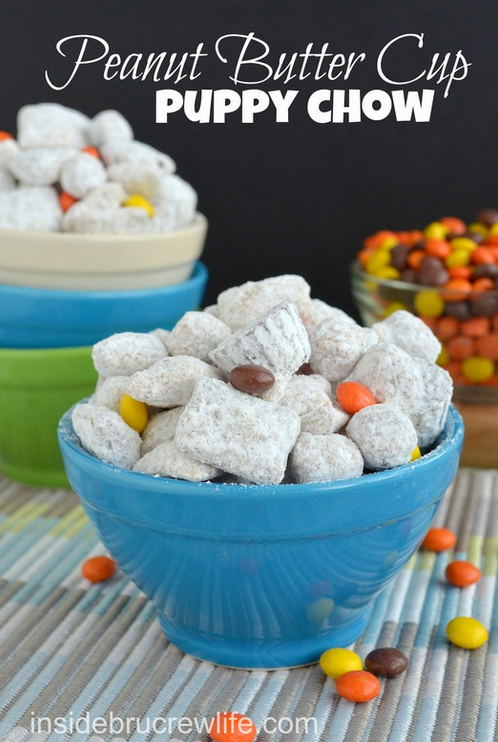 17.
Peanut Butter Honey Cereal Bars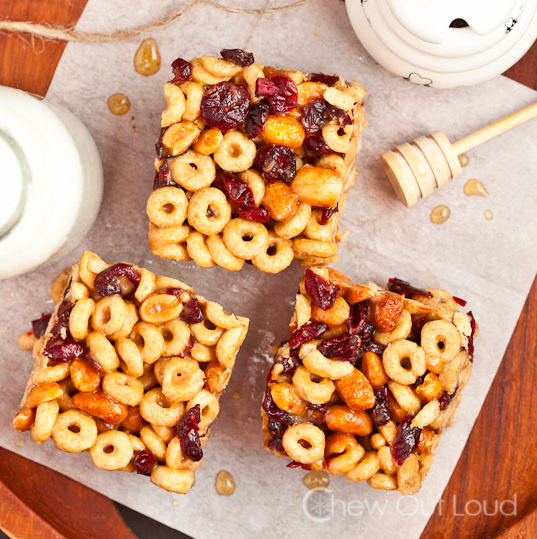 18.
No-Bake Avalanche Cookies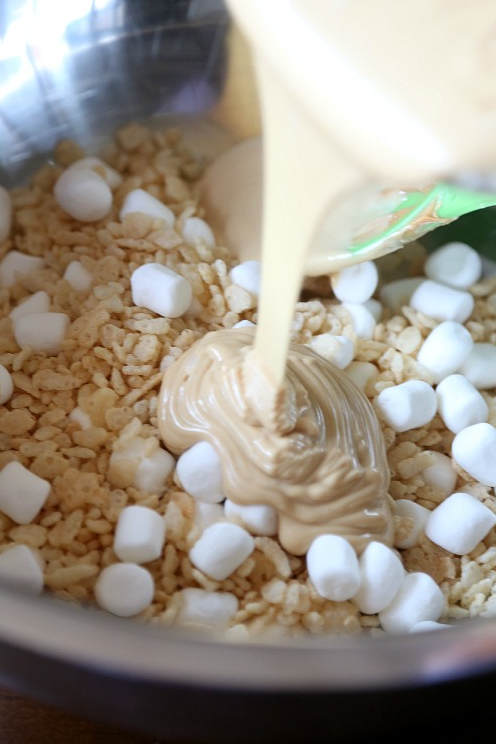 Rice Krispies + marshmallows + peanut butter + white chocolate. Get the recipe.
19.
Salty 'n' Sweet Pretzel Cereal Treats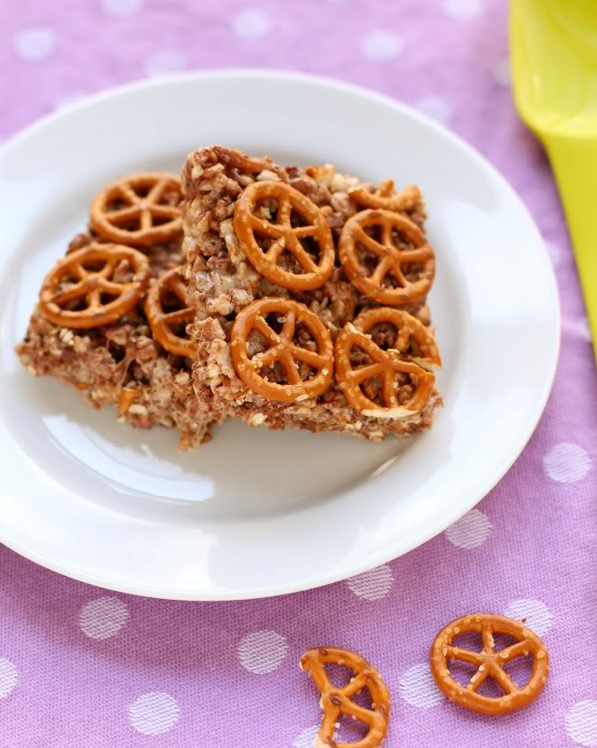 20.
Peanut Butter Cup Rice Krispie Treats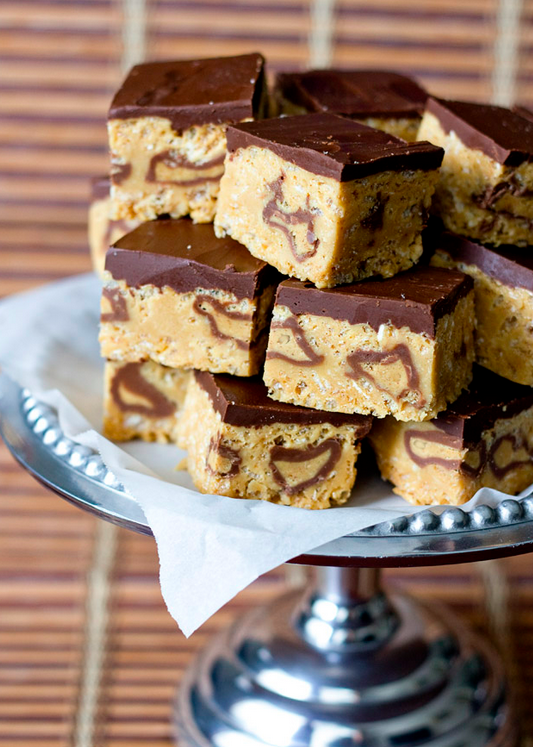 21.
Rum-Infused Fruit Loop Treats