Here's How To Make Bulleit Bread Pudding With Bourbon-Soaked Cherries
Let's raise a glass. (Or several.)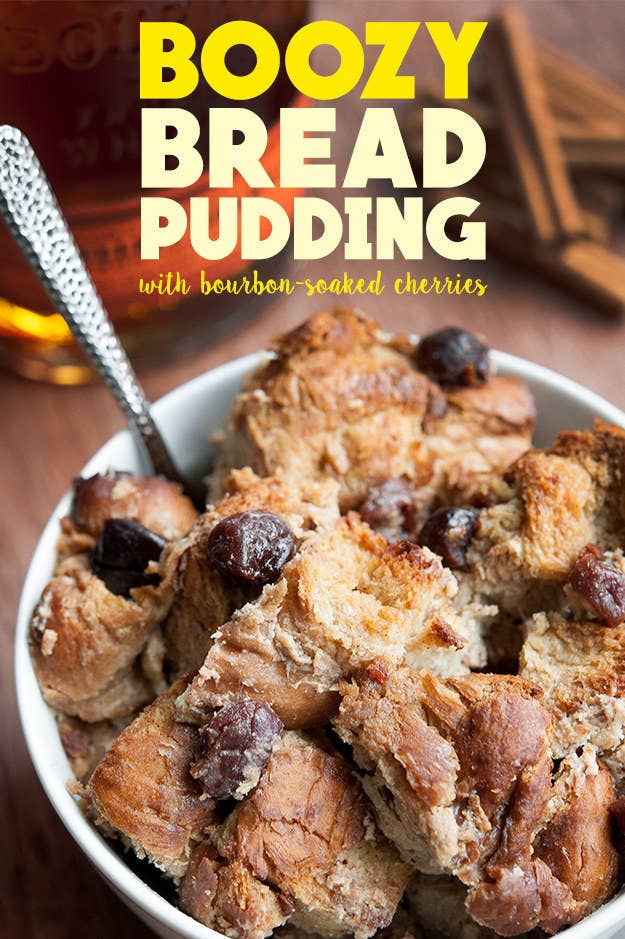 Here's what you need to make the bread pudding: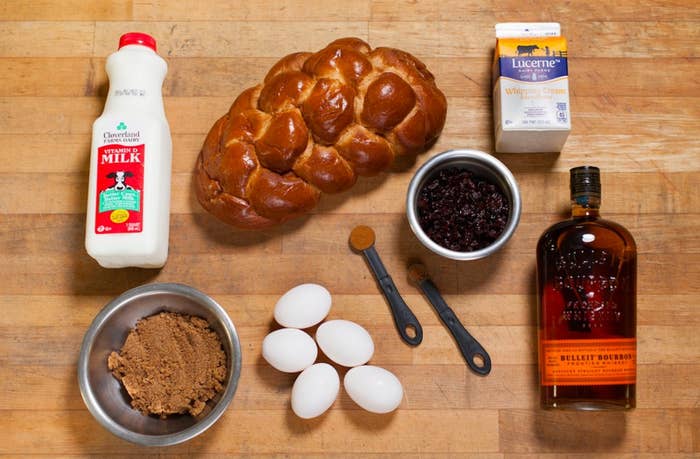 First, prep your bourbon-infused fruit. We used cherries and raisins: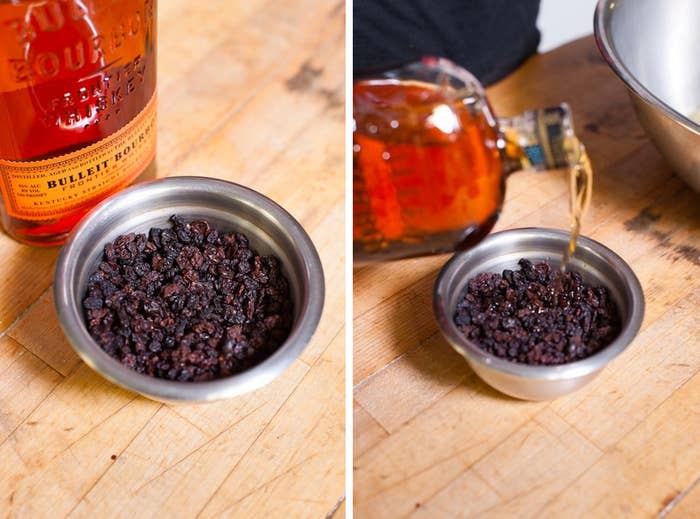 While that soaks, cut a loaf of bread — like challah, brioche, or French bread — into one-inch cubes.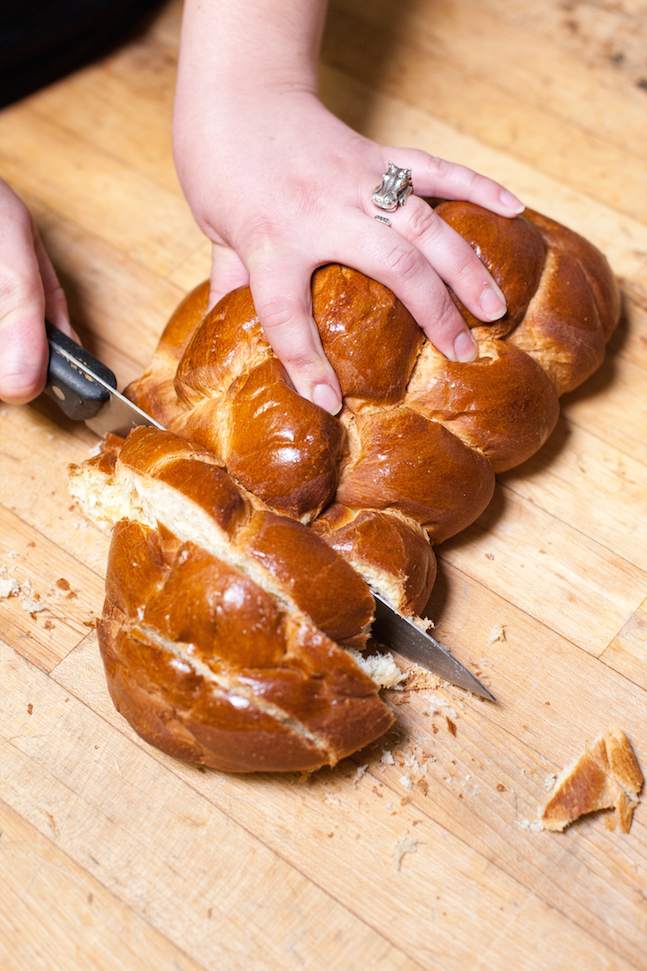 We used old challah bread that had been left out overnight.
Then whisk together eggs, cream, milk, and bourbon: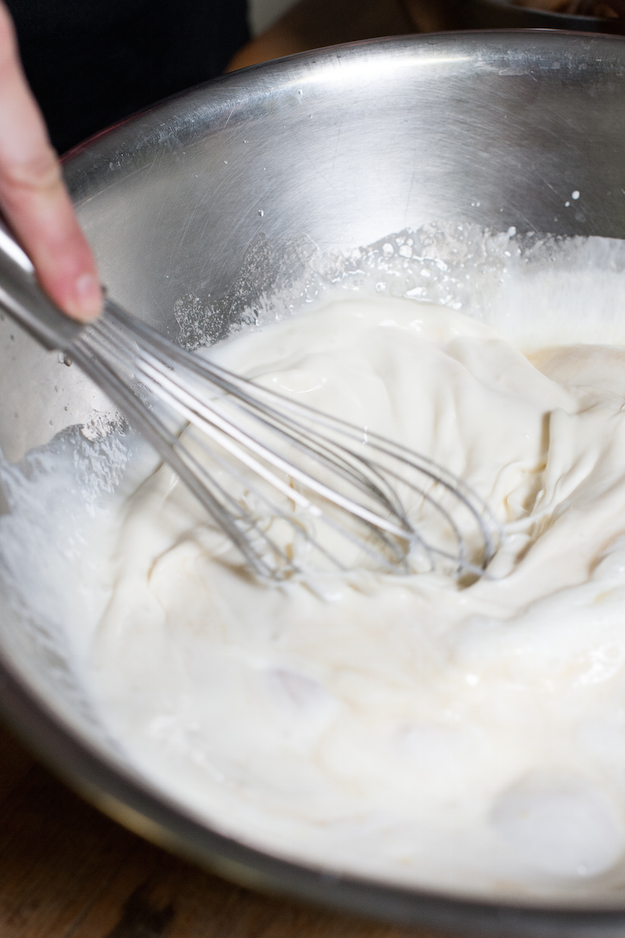 Top off with brown sugar and spices, and ~behold~: the creamy base of your bread pudding.
Give the bread a toss in the liquid, until it's evenly covered: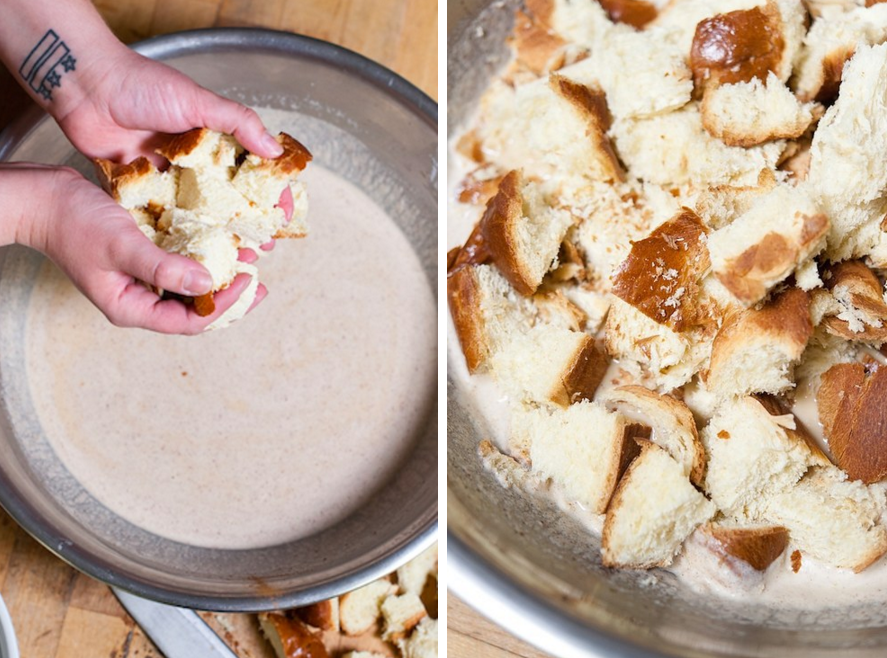 Strain the bourbon-infused fruit, add it to the bread mixture, and pour everything into a greased baking dish: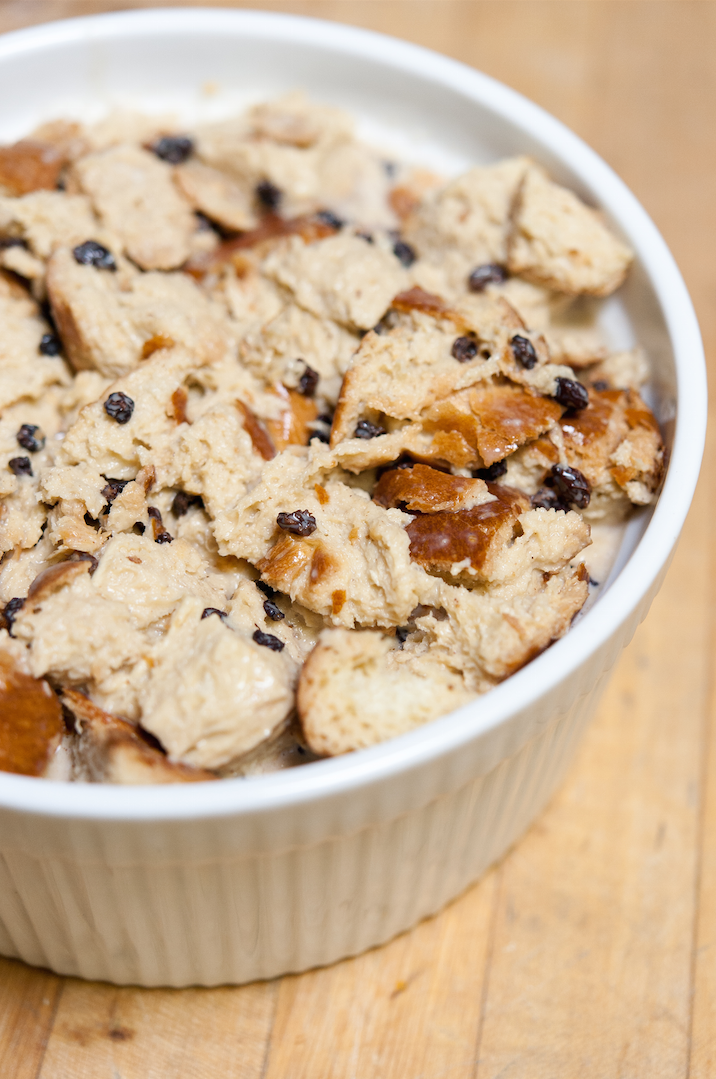 Bake at 350 degrees for 45 minutes to an hour, and enjoy!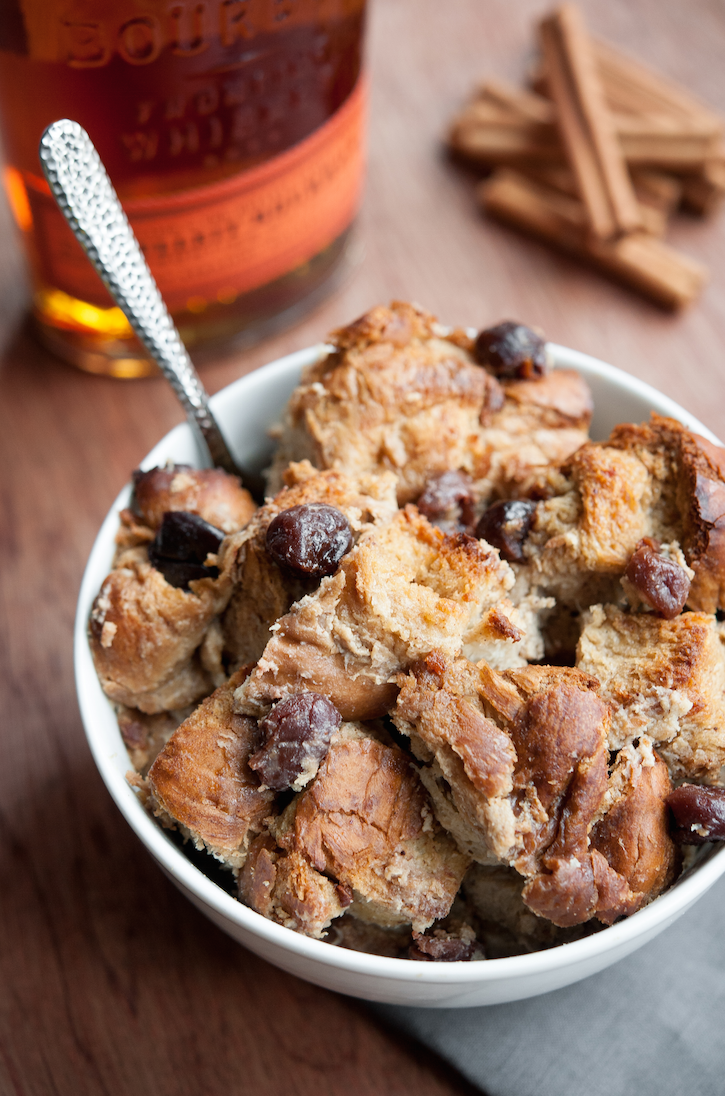 Bulleit Bread Pudding With Bourbon-Soaked Cherries
Recipe by Faith Alice Sleeper of Crunkcakes
INGREDIENTS
1 large loaf stale bread, (like challah, brioche, or French bread)
5 large eggs
3 cups whipping cream
1 ½ cup whole milk
½ cup Bulleit bourbon*, plus more to soak cherries (optional)
½ cup dark brown sugar, packed
1 tsp ground cinnamon
1 tsp ground nutmeg
½ cups dried cherries or other dried fruit (optional)
PREPARATION
(Note: To make this even boozier, first pour cherries, raisins, or your dried fruit of choice into a small container, and cover with bourbon. Set aside to soak for at least 30 minutes.)
Slice or tear bread into one-inch cubes.
In a large bowl, whisk eggs thoroughly, then add cream, milk, and bourbon. Then whisk in brown sugar, cinnamon, and nutmeg. Add the bread cubes and mix until thoroughly coated. Depending on how stale the bread is, let soak for 10 minutes to an hour.
Pour bread and custard mixture into a greased casserole or soufflé dish, pouring any leftover liquid over the top. Strain out the cherries, then add the boozy fruit into the bread mixture. (And save that leftover cherry-infused bourbon for later, or drink it while you wait for the bread pudding to bake!)
Bake at 350 degrees for 45 minutes to an hour, or until pudding has risen and is set in the middle.
*Note: Sleeper recommends using up to a full cup of bourbon in the batter, for an ultra boozy bite.
This recipe is part of a larger baking & booze dessert menu, found here.