Chocolate Chip Zucchini Bread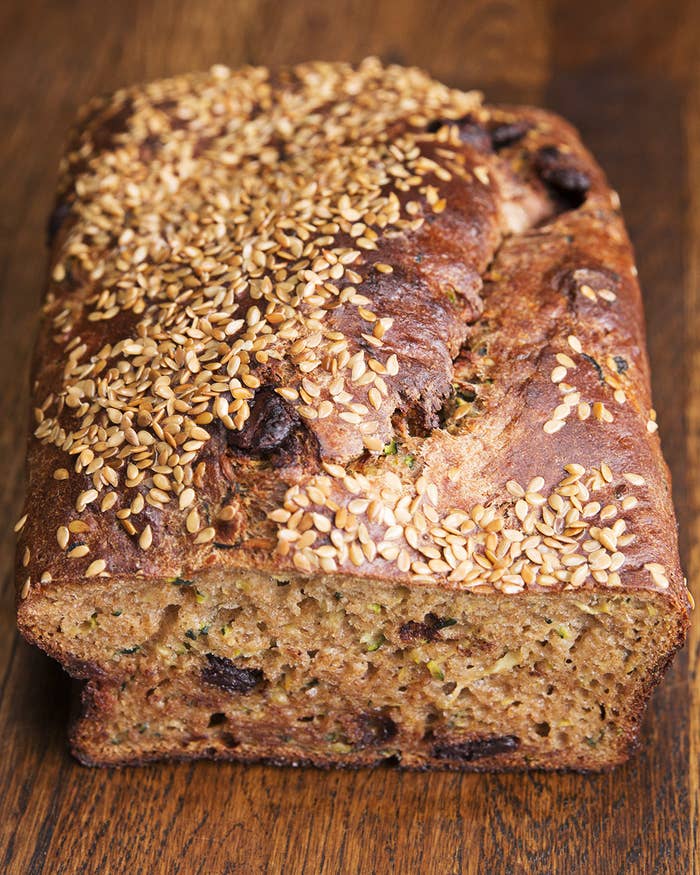 INGREDIENTS
½ cup warm water
⅓ cup honey
5 eggs
1 cup plain Greek yogurt
1 teaspoon vanilla extract
2 cups zucchini
2 cups whole wheat flour
1 teaspoon baking soda
½ teaspoon ground nutmeg
½ teaspoon salt
¾ cup dark chocolate chips
PREPARATION
1. Preheat the oven to 375˚F/190˚C.
2. Cut the ends off of zucchini and grate it on the large side of a box grater. Set aside 2 cups.
3. Whisk together warm water and honey.
4. Add eggs, yogurt, honey, and vanilla extract. Whisk.
5. Add zucchini and whisk to combine.
6. Add flour, baking soda, nutmeg, and salt. Mix to combine.
7. Fold chocolate chips into the batter.
8. Pour the batter into a greased 9×5-inch bread pan.
9. Bake for 50-60 minutes, or until a toothpick comes out clean from the middle of the bread.
10. Allow to cool for 15 minutes before serving!
11. Enjoy!