What's your drink of choice?

Quench that thirst baby.

Anything mixed with an energy drink.

Favourite pre song?

Nothin quite like a bunch of white girls trying to rap at full volume in a res room at 9pm on a Friday.

Sweet Caroline by Neil Diamond

All Night by Chance the Rapper

Jordan Belfort by Wes Walker

What's your go-to look?

"Dress like you're going to meet your ex-boyfriend." - God, probably

Cargo pants and a baggy t-shirt.

Anything that says Smith School of Business.

Anything and everything cheetah print.

A high quality turtle neck.

Your bff gets punched by some drunk fuck at the club. What do you do?

First of all, who the fuck does this? Second of all, fuck that guy. Third of all, who the fuck does this?

Cry and get as far away as possible as fast as possible.

Scream, make noise, yell, make unintelligible noises, etc.

Beat the absolute fuck out of him.

Come out of the bathroom 20 minutes later, completely unaware of what happened.

Stay calm and make sure they're okay.

Run back and forth between the friend and the fight, trying to fix both problems at once.

What res are you?

Since we can't ALL be the palace that is Morris Hall, it's time to do what most of us will do for the rest of our lives. Settle, that is.

What are the words that get you through the day?

Amen.

When in doubt, call your mom.

Why make sense when you can make dollars?

You win some, you lose some.

Good things come in small packages.

You've been boozing for 5 hours strong and you finally decide to call it a night. How do you end the night off?

It's a guarantee you took more than a few L's tonight. Time to try and salvage any sense of dignity you had before the night started.

Put on a groutfit and watch a movie.

Can't stop, won't stop. Rally all night.

5 hours? You've already been home for 4.

Chug your nalgene and crash.

Dabble with your good friend Mary.

Order pizza and share with no one.

After a long, hard week of attending less than 50% of your classes, where are you headed on a Saturday night?

With a nightlife that rivals that of New York City and Tokyo, downtown Kingston offers up nothing but the best to its variety of underage binge drinkers.

An intimate gathering with friends.

Anywhere you can get in, to be honest.

You're at the club. You're stage 5 creepin. Which mans you takin home tonight?

The answers to this question are idealistic and not entirely accurate reflections of reality. A girl can dream.

What's your ideal Loco meal?

The homeland of the freshman 15, Location 21 is a god amongst mere mortals in the Queen's cafeteria scene. But then again, what's a god to a non-believer? #fucklocoitsalazyting

3 eggs sunny side up, dry toast, black coffee, and cookies.

What Bath & Body Works scent are you?

We only ask the important questions.

If you were a party theme, what would you be?

Don't even deny that themed parties are the best parties. Wait, you're not an 18 year old white girl? Okay, never mind.

Welcome to the jungle #rawr

Guys in ties, girls in pearls.

It's the fucking catalina wine mixer!

You see your ex that cheated on you at the club on a Friday night out. What's your next move?

Fuck that bitch.

Drop it low with another guy right in front of them.

Cry and head home for the night.

Serve them dirty looks all night then destroy them with a savage one-liner.

Act like nothing happened.

Confront him and tell him to GTFO. Can't let a scrub ruin your night!

Hook up with someone else to make them jealous.

And finally, what mo 3 guy do you identify most with?

Even if you don't know who these people are, just pick what feels right.

Political and stubborn Cardy.

Serious and down-to-earth Ethan.

Friendly yet opinionated Felix.

Handsome and mysterious Max.
Which Vodka Villa Gal Are You?
Introducing Meaghan "Not Like Most Girls" Charlebois. If you got this fine young lady, that means you just really aren't like most girls. Although you may sport Canada Goose, Blundstones, Sperrys, and anything and everything Smith School of Business, you still keep it 3 hunna. With your dry sense of humour, sarcasm, and resting bitch face, sometimes you can be a little intimidating. Little do they know, with 7 tallboys in your system, you truly are the life of the party. Your hobbies include napping, laying, and occasionally sitting. Before any night out even begins, you most definitely have the entire evening planned out. From the cab to the club, to the amount of money to bring for drinks, to the route to take home, you know minute by minute what every single one of your friends will be doing all night. You're the human version of a reality check.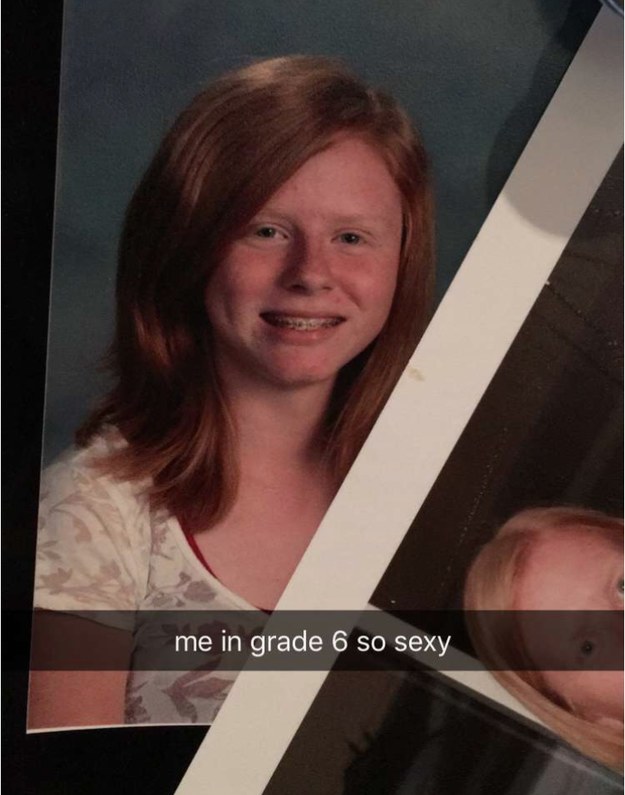 Introducing Niko "Cash Me Outsah" Paparelli. If you got this fine young lady, that means you're a loyal hoe and you're always ready to throw hands if need be. Drinking is your specialty and daddy's credit card is always guaranteed to be on lock. You most definitely end up DJing every social gathering, including family dinners (#listentomorelifeonspotify). You're outgoing af and honestly become friends with more or less everyone you meet. Always ready with words of wisdom and a shoulder to cry on, you're the friend everyone comes to for advice in times of need.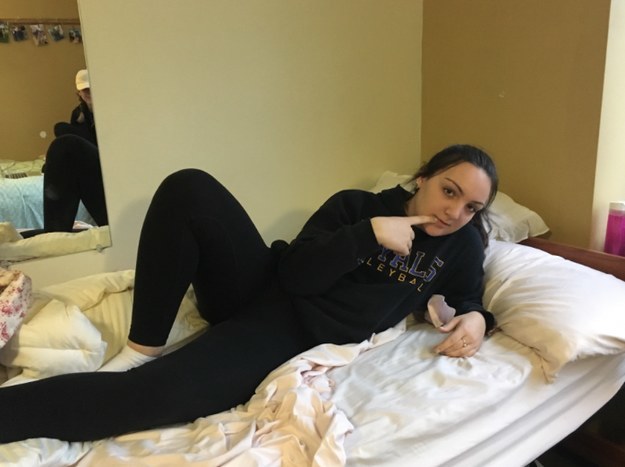 Introducing Ainsley "Save a Horse, Ride a Cowboy" Boden. If you got this fine young lady, that means you're always ready to have a good time, whether or not horses are involved. You're driven, dedicated, and hardworking and it's a guarantee you'll do whatever it takes to get the mark on that bio lab. That doesn't mean MasteringChem will ever keep you from going out on a Thursday night though, even if that means throwing up in your 8:30 lecture the next day. You aren't afraid to be a little emo sometimes and, as such, infuse a little more compassion and sensitivity into your friend group.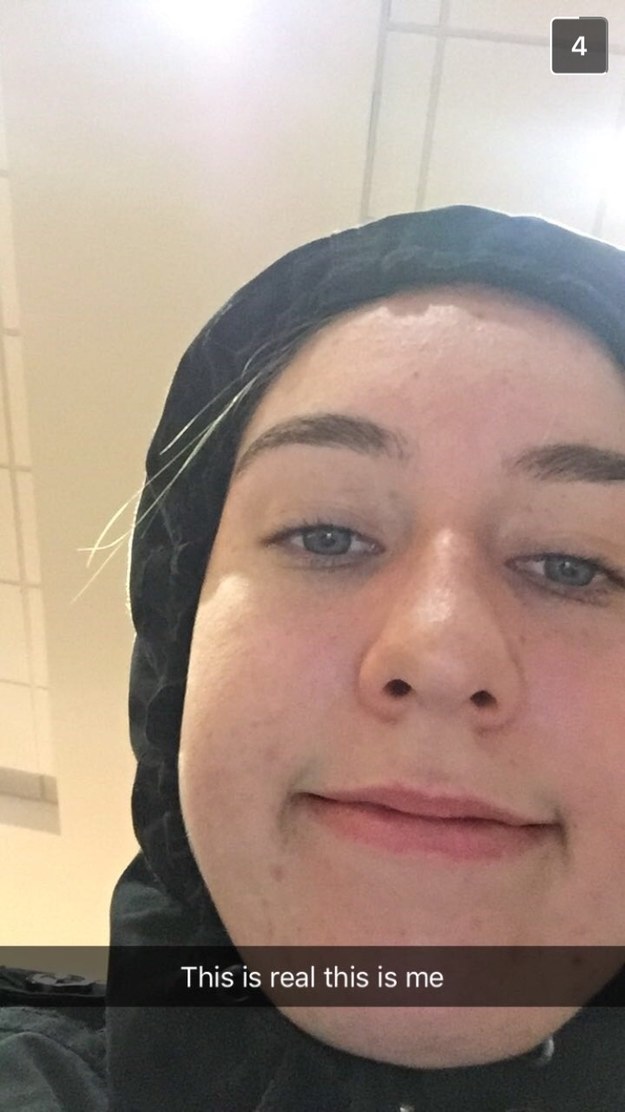 Introducing Maxine "Bad Bitch" Bullock. If you got this fine young lady, that means you truly are a bad bitch, all jokes aside. You're always prepared to drop it like it's hot and, as such, you're most definitely the most successful in the game of love in your friend group (not actually love though #keepitcasual). Always ready for a cuddle, you are most definitely the most maternal and affectionate person around. Your biggest dream is to have your own lil baby one day. You're also always down for a good work out or a good twerk out ;).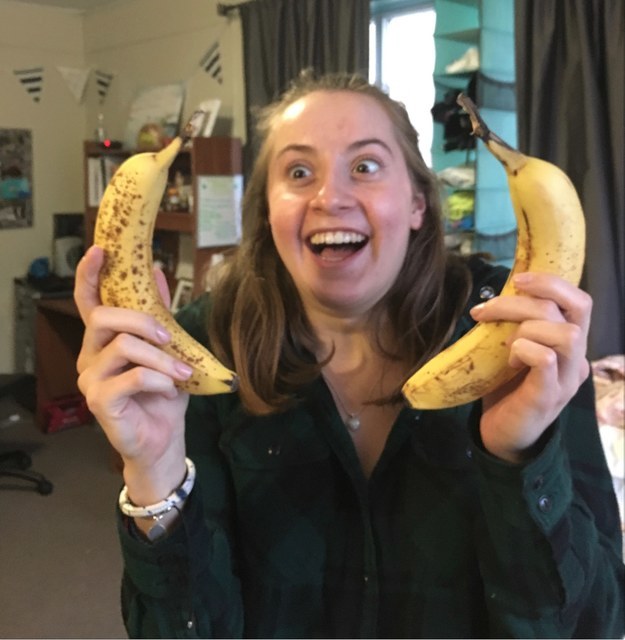 Introducing Allie "Miss Steal Yo Man" Morris. If you got this fine young lady, that means you love all kinds of hot dogs ;). You have the DIYs on lock and it's almost a guarantee you can rock a pair of Hunter boots. You're clumsy to the point of your body being constantly covered in bruises ("bruises" ;)). While you're friendly and outgoing to most, sometimes you just can't hide your dirty looks and if you don't like someone, you can bet they already know. You know exactly what you want and you're most definitely not afraid to make sure everyone else knows too.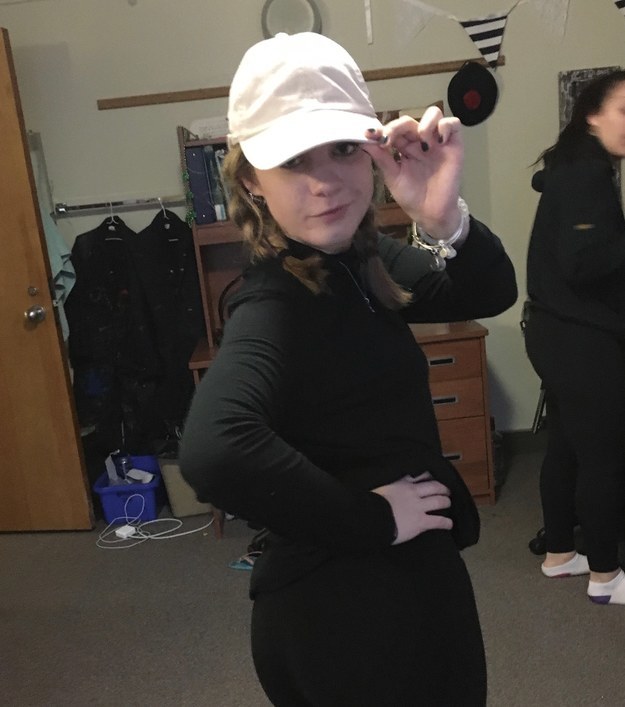 Introducing Jess "What's Going On?" Pennington. If you got this fine young lady, that means you probably genuinely never fully know what's going on. Your hobbies include losing everything (including 2 pairs of pants in your own room), doing bio labs, occasional veganism, laughing in your sleep, and accidentally leaving your hummus open on the counter. You love the great outdoors so much that you're willing to skip the taxi and walk to the club alone. You're easy-going and easy to get along with and it's almost a guarantee no one ever has any problems with you. You're known to keep the peace in your group of friends and you're always making sure everyone else is having just as good of a time as you are.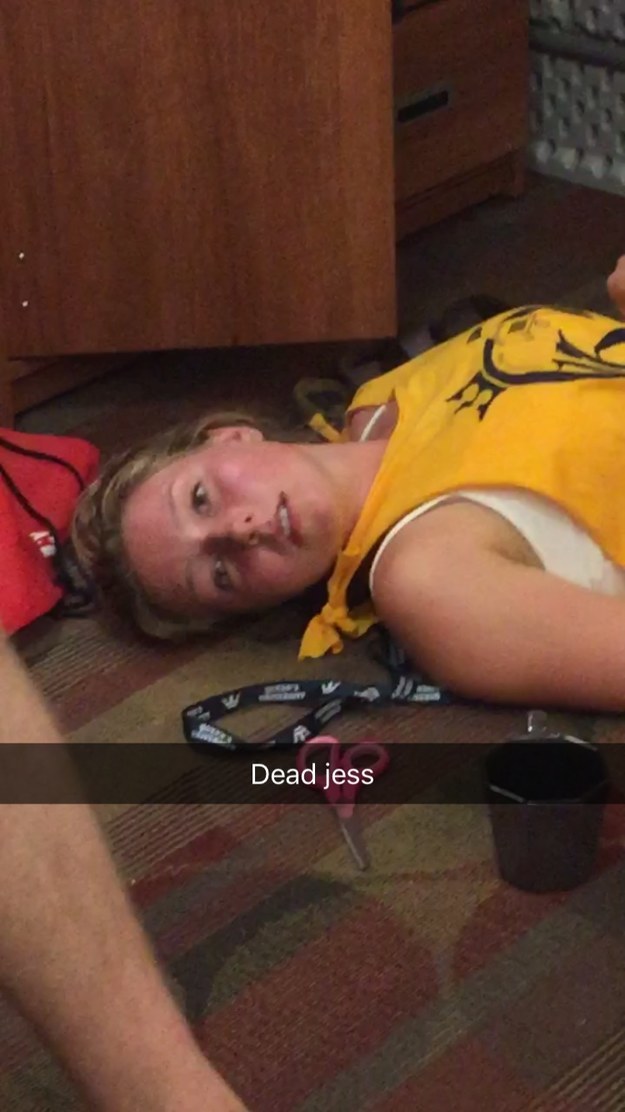 Introducing Sari "Lil Green Bean" Levy. If you got this fine young lady, that means you redefine the phrase "size doesn't matter". The baby of the group in almost every way, you bring out the mom-friend in every person you meet. You spend most of your time simply marching to the beat of your own drum and doing exactly what your disproportionately big heart desires. You're always down to cuddle and definitely the most touchy, affectionate person in your group of friends. While you love a night out, you most definitely love a night in even more.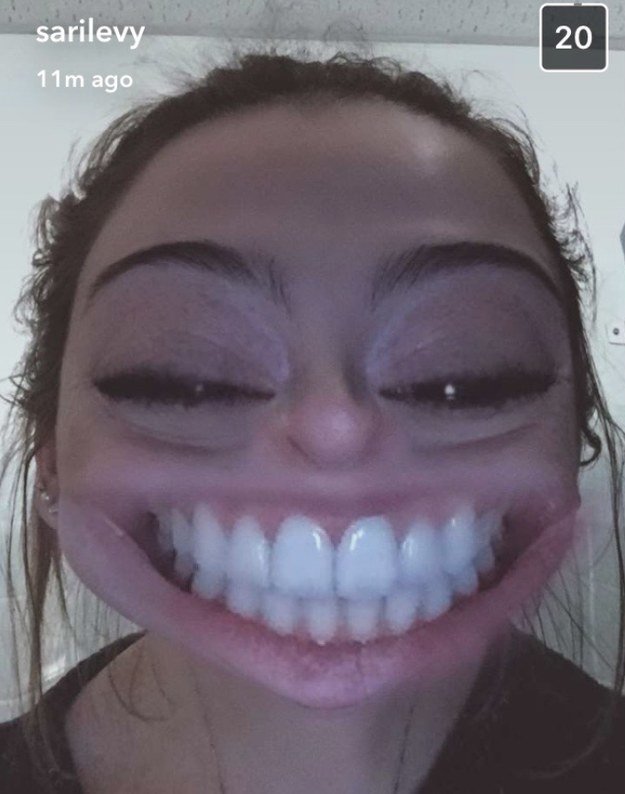 This post was created by a member of BuzzFeed Community, where anyone can post awesome lists and creations.
Learn more
or
post your buzz!