A Brazilian photographer started capturing images of his friends after they shared one, two and three glasses of wine together, and discovered just how much it altered their expressions.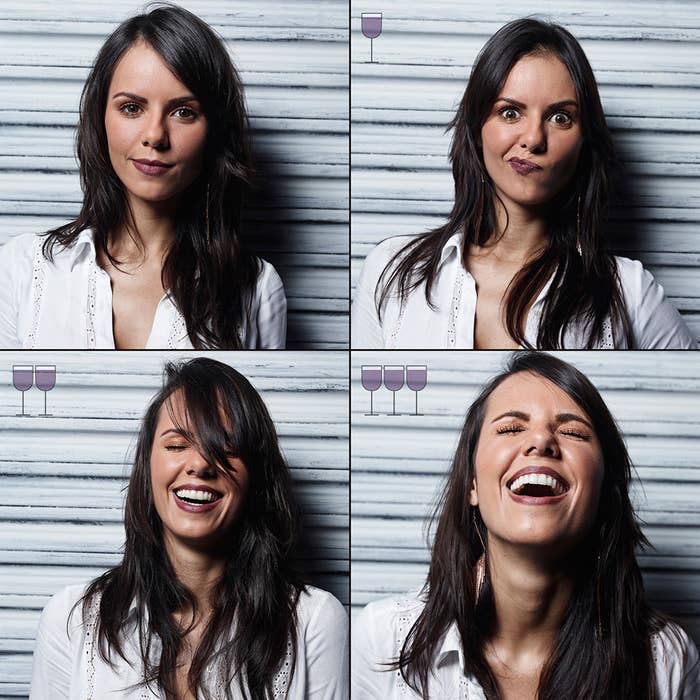 Marcos Alberti told BuzzFeed News that he started the Wine Project because he wanted to show that "with moderation, alcohol could be a good tool for celebration."
Alberti said he invited his friends to come to his studio after they were done with work, providing "a good and happy environment" to share drinks.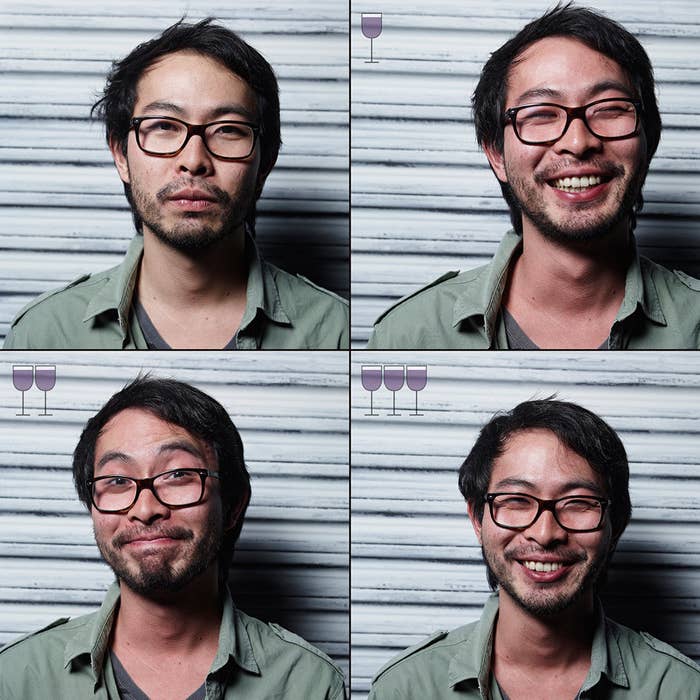 "They came stressed by traffic and work," Alberti said. Before they had a moment to unwind, he would take the first photograph for the Wine Project.
"Then I gave them the first glass," he said. After each drink, he said his friends would become more and more relaxed, while they laughed and told each other personal stories.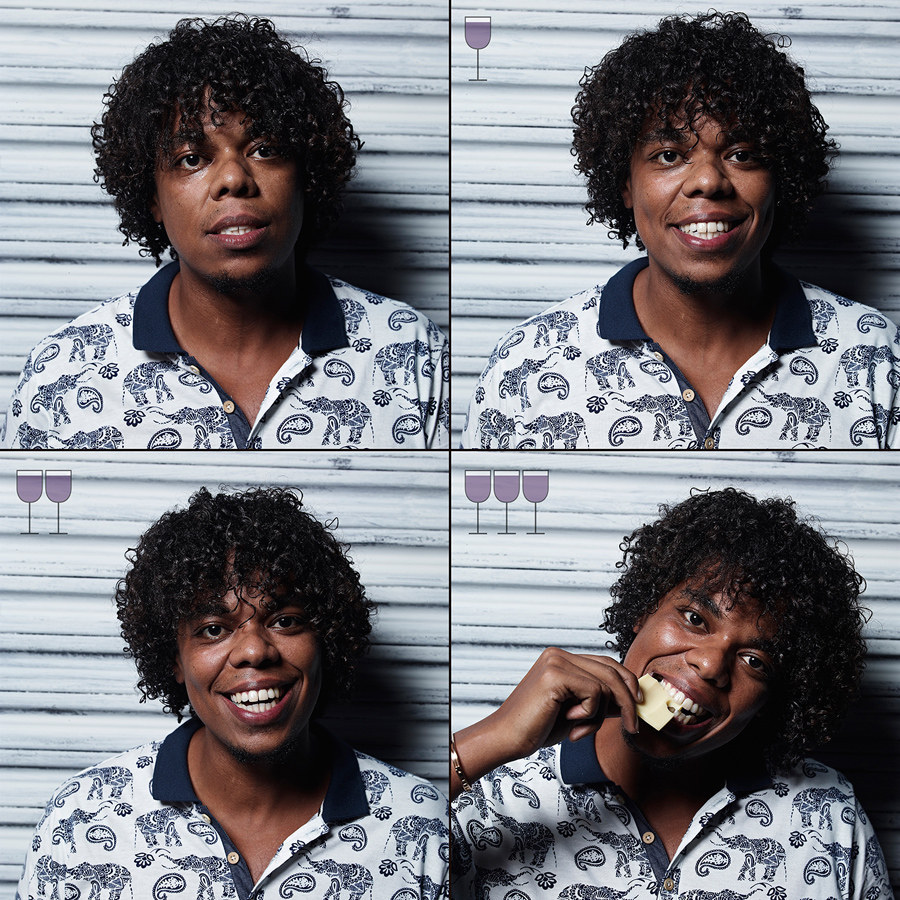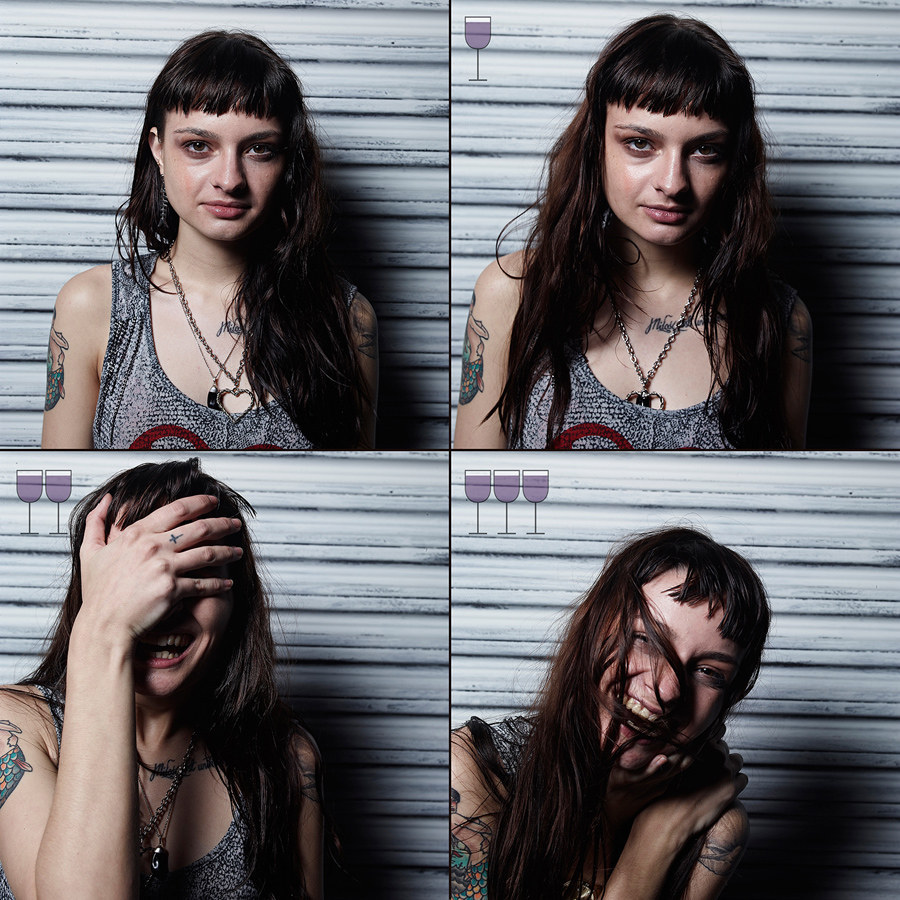 Alberti said he invited friends from "different circles" and included DJs, musicians, architects, models, art directors, and even a few clowns in the series.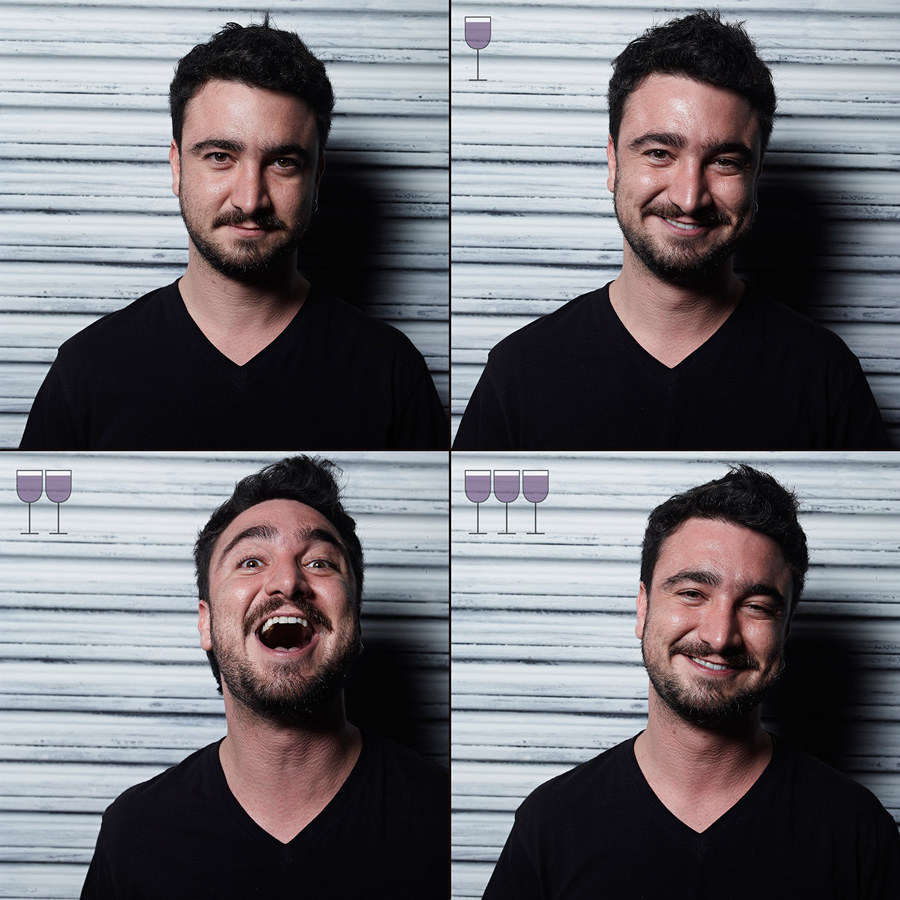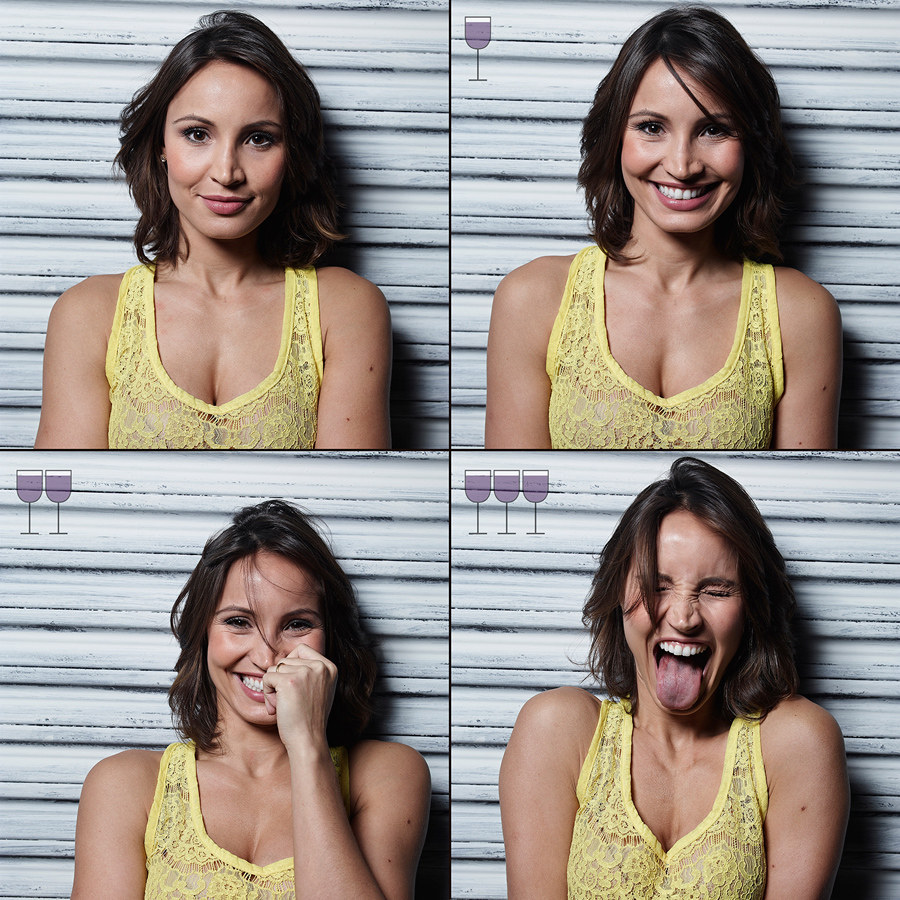 Alberti also said that he invited friends who both drank often and those who rarely did so, but found that no matter what each person transformed a little after each glass.
"They all changed," Alberti said. "Even if they didn't change their faces, they change the way that pose for me, coming close to camera and relaxing the body."