Hi, friends, May here. I hope you're all having a lovely spring so far and that your spring cleaning is going well. This season, I got my hands on the Roomba i7+ by iRobot and it's officially my new favourite thing.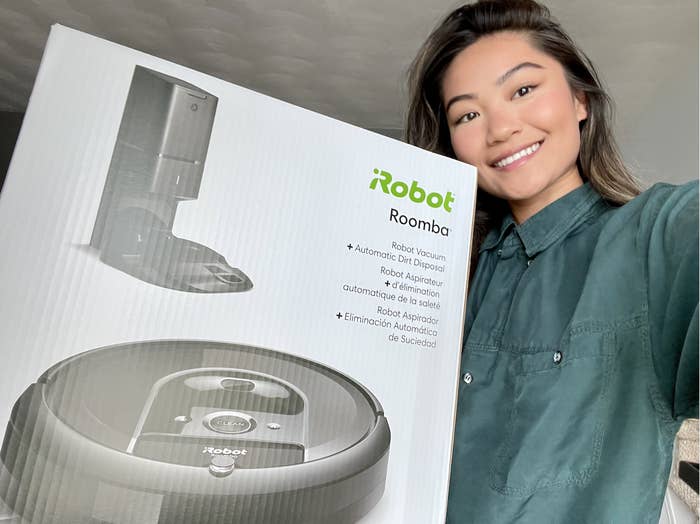 I used to spend a solid three hours every Saturday morning vacuuming my house. It was annoying having to lug my vacuum up and down the stairs and plug the cord in and out between every room. But with the Roomba i7+, I literally just set it up and don't have to think about it for MONTHS.
Let's take a closer look at the little gadget. The Roomba i7+ comes with a dust brush that sweeps up every last speck of debris (even from corners and walls). It also has two rubber brushes that loosen and lift dirt that's more caked onto your floors or carpets.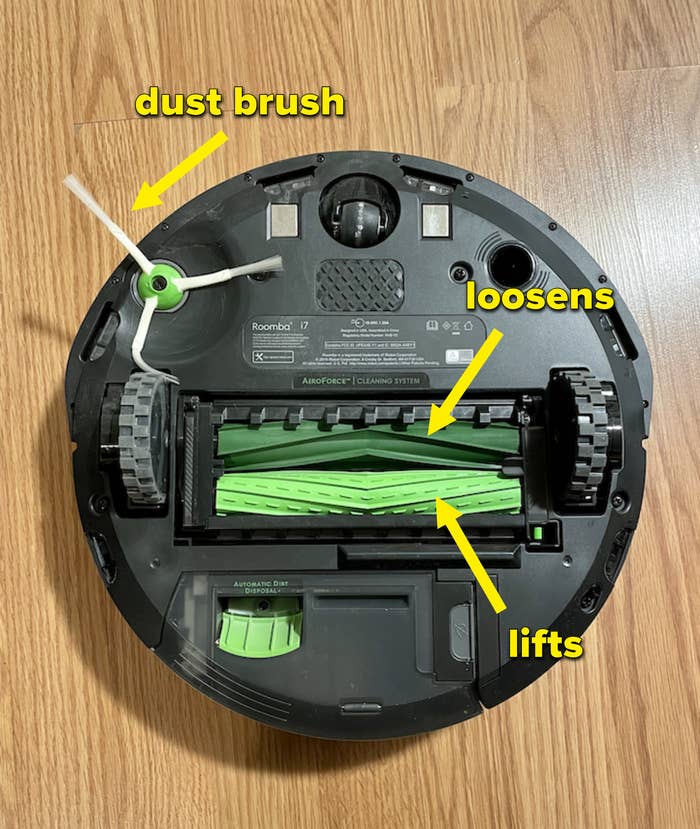 One thing I ADORE about the Roomba i7+ is that it fits under my couch, bed, and other areas that get neglected when I'm manually vacuuming (I swear it's just cuz I can't reach, not because I'm lazy).
And don't worry if you have stairs, carpet, or uneven floors, because the Roomba i7+ has sensors that can tell the difference. It'll climb over small edges and clean carpets wonderfully, but won't fall down the stairs! It's smarter than me!
When it's done a run or low on battery, it'll return home to the charging base. The base has automatic dirt disposal functions, sucking up everything from your Roomba so you won't have to empty it after every run.
The base can hold up to 60 days worth of dirt and debris, meaning you only have to deal with it every other month. The AllergenLock bags that it uses can trap up to 99% of pollen and mold, so it's great for people with pets or sensitive noses.
After a few runs (or a dedicated mapping run), your Roomba i7+ will generate a floor plan of your home. From there, you can map out rooms, keep-out zones, and specified cleaning areas. It can map up to ten different floor plans!
Speaking of the app, there are sooo many options for customization. You can set reoccurring schedules (and even run it while you're out of the house), favourite runs, and more. Plus, you can also connect your Roomba i7+ to your home assistant devices like Alexa and Google Home, if you truly do not want to lift a finger.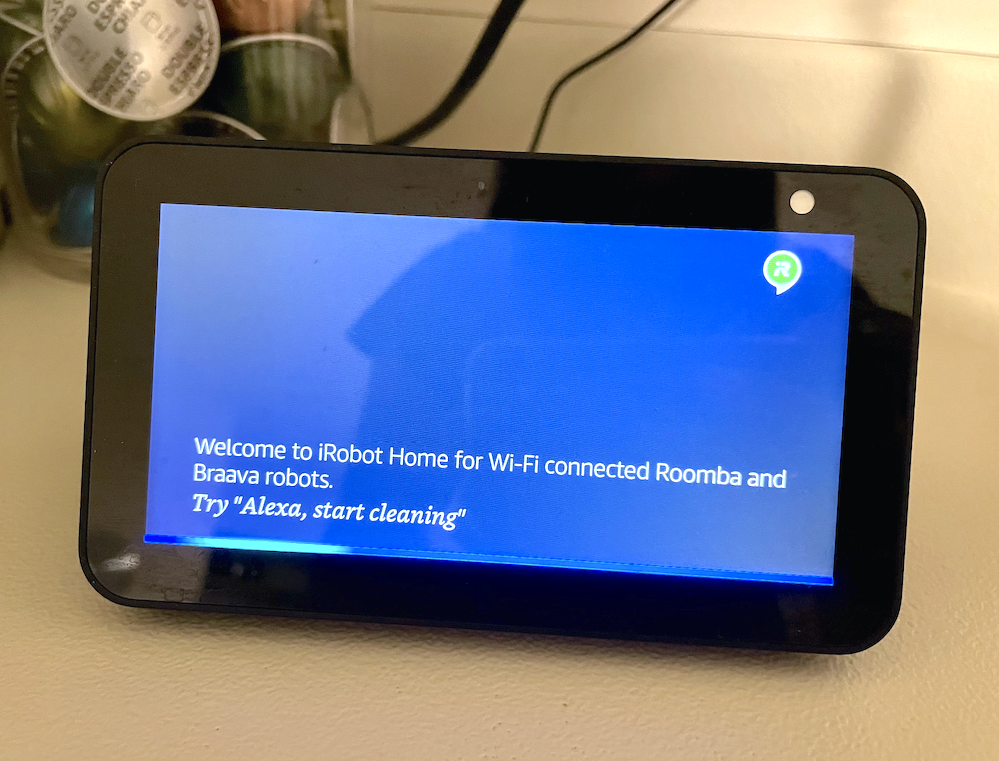 After trying this little gizmo out for about a month, I would definitely recommend it to anyone who is lazy, busy, or just wants their life to be easier. And right now, you can the Roomba i7+ for $200 off!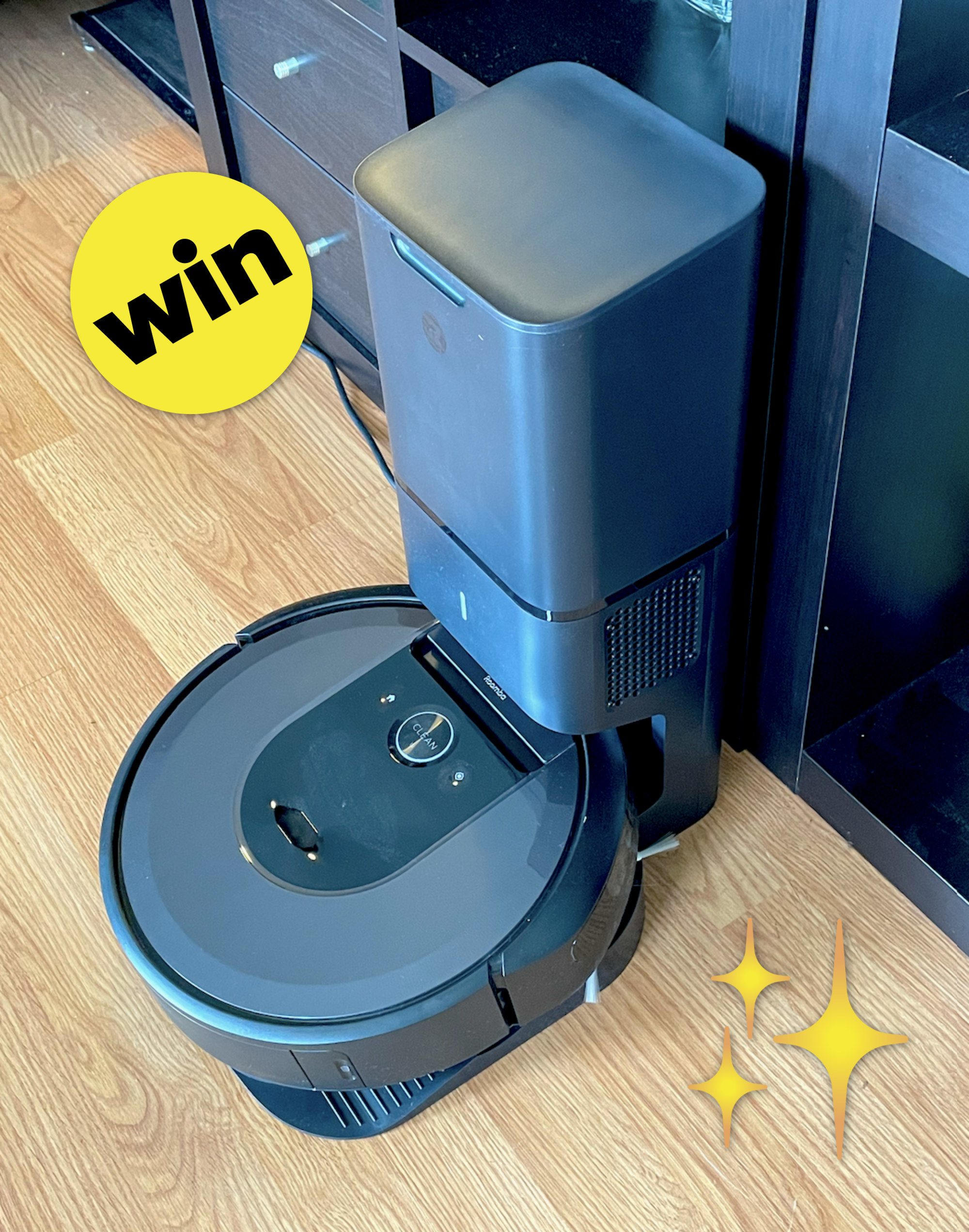 You with your new Roomba: