A Dad Filmed A Time Lapse Of His Daughter Learning To Walk And It's Absolutely Heartwarming
If at first you don't succeed — try, try again.
As would be expected, there were lot of tumbles when Lucy first started out...
And even though her older siblings tried to help, it didn't always go so well.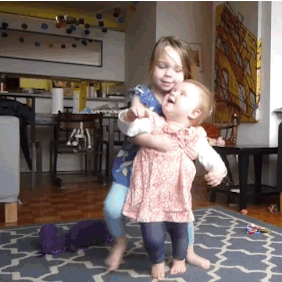 Are you a parent looking for laughs, advice, and even more reminders of how wonderful kids really are? Sign up for the BuzzFeed Parents newsletter!