Meet Hudson and Chelsea. Over wine a few months ago, the adorable duo's owners had a BRILLIANT idea — What if their pooches got married... like, really married.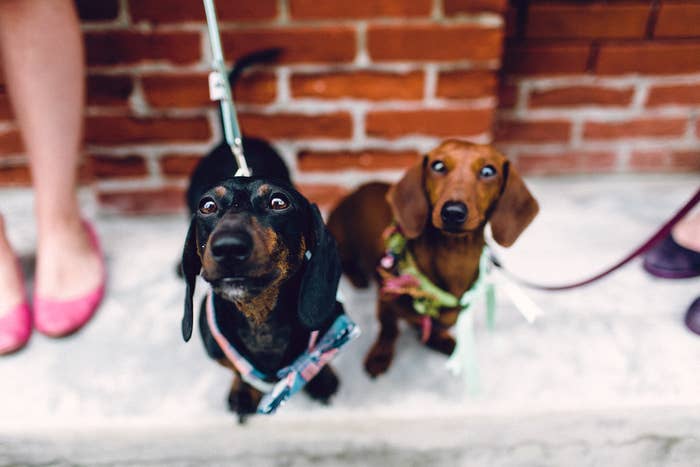 After getting some support from friends and local businesses, they got to work making adorable invitations...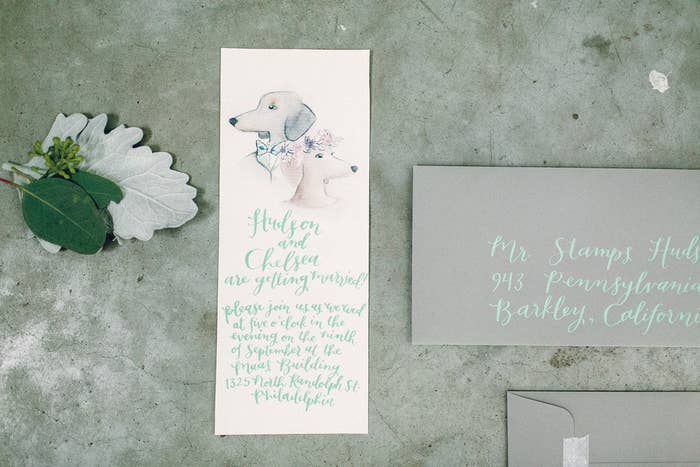 And place settings that are so cute, I can't even.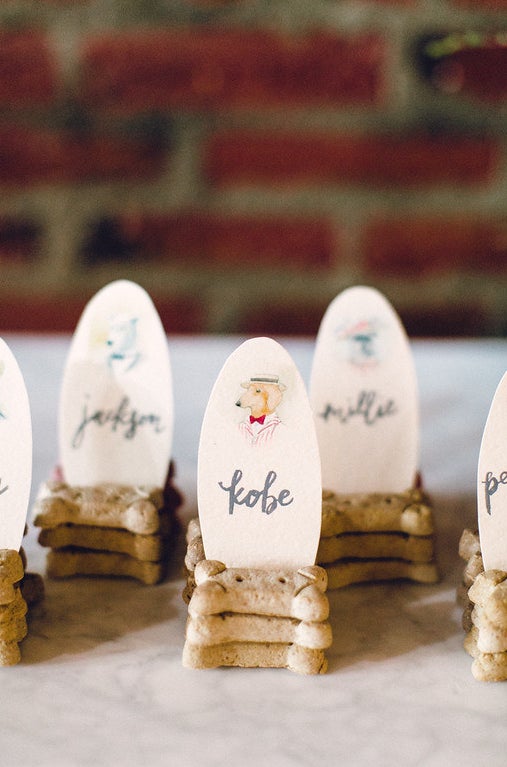 The happy couple's parents spared NO expense. Just look at these amazing center pieces...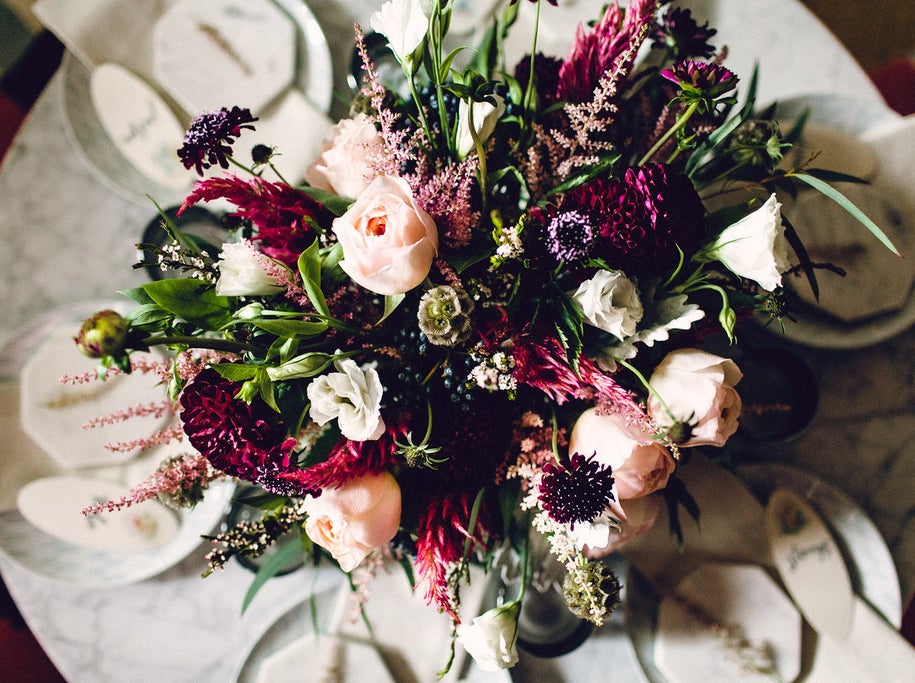 And the gorgeous aisle that Chelsea walked down before taking Hudson as her lawfully wedded husband.
THEY EVEN HAD A BULLDOG OFFICIATE THE CEREMONY!!!! (And he obviously did a great job).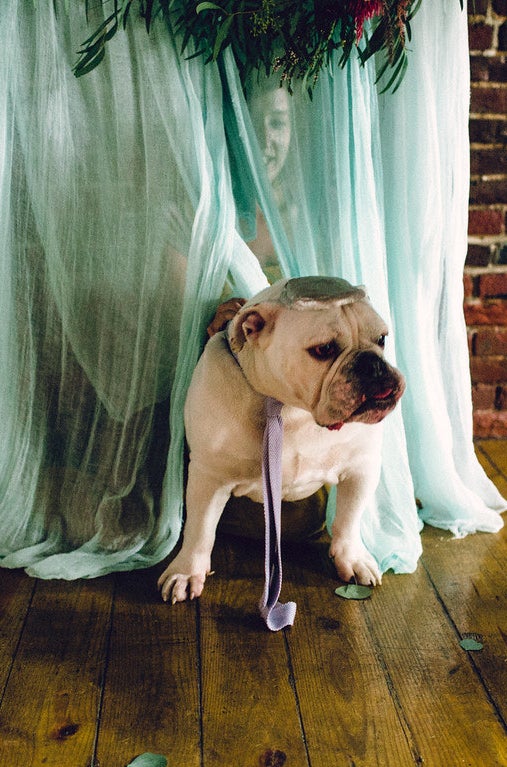 Hudson and Chelsea, we wish you years of slobbery kisses, belly rubs, and more bones than you could ever bury.