Idina Menzel and Michael Bublé teamed up for this flawless cover of "Baby It's Cold Outside." But instead of casting themselves as the stars of the music video, they cast two adorable kids...
The video is set in a beautiful hotel, and all the employees and patrons are pint-size.
And because of all the kids, they did change up some of the lyrics to be a little less "adulty" (and frankly a little less creepy)...
Like "Say, was that a wink?" instead of "Say, what's in this drink?"
But Idina and Michael do make a quick cameo!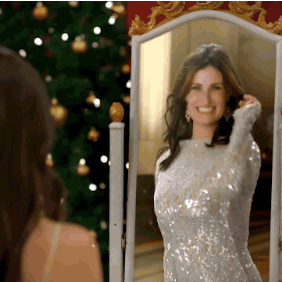 Are you in the holiday spirit yet?