Anthony Bourdain, the silver-haired Beyoncé of the food world, has finally said what every true west-coaster has known for a long time — he's rightfully declared In-N-Out Burger the best restaurant in Los Angeles.
Bourdain lives in New York, but whenever he comes out to LA to film his show, The Taste, he makes an important pitstop as soon as he lands.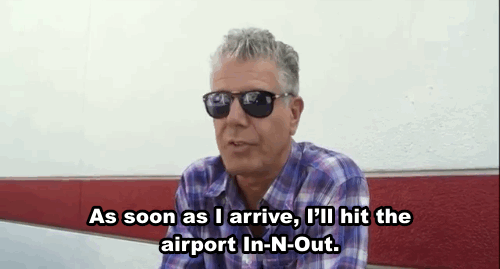 And who could blame him? He's tried food from world-renowned chefs across the globe, and he knows a good burger when he sees it.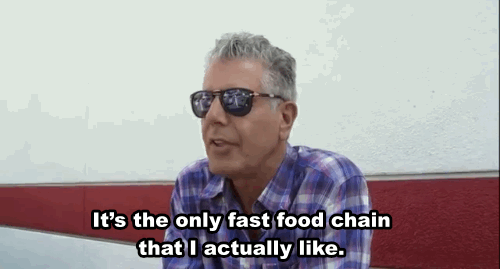 Bourdain, who uses Instagram a lot, said he thinks a picture of an In-N-Out burger would get more likes than a picture of himself with Christopher Walken, the Dalai Lama, and Keith Richards in a hot tub together.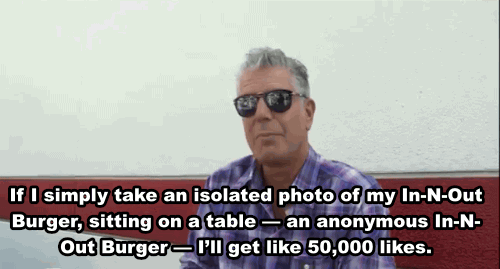 I guess this makes it official? There's In-N-Out, and then there's everything else.