Julie Adenuga is a broadcaster, host, media executive, and all-round fly chick! Recently, she gave us the inside scoop on all things trainers in light of her most recent collaboration with eBay's OG Drops.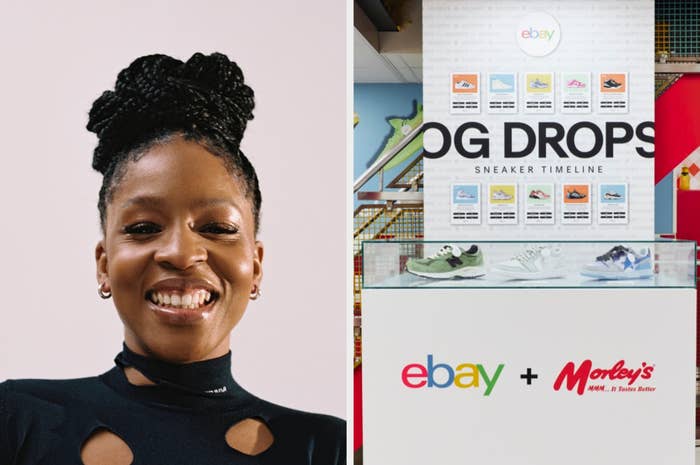 Having always loved sneakers, it was a passion for footwear that led Julie straight to this collaboration. She hopes the collection will burst the sneaker market bubble and shift the focus back to the community!

The OG Drops collection launched on 18th June at a first-of-its-kind sneaker pop-up shop. The event was a partnership between eBay and Morley's Chicken, and Julie was there to make it all happen!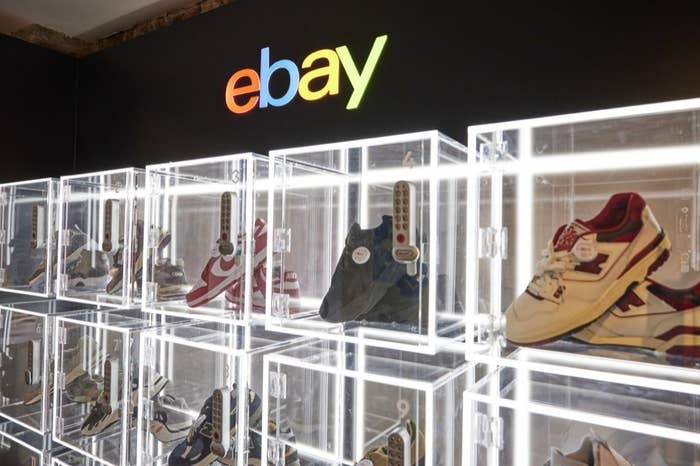 Here's her take on how it all went, and the story behind the collaboration as well as Julie's relationship with sneakerhead culture.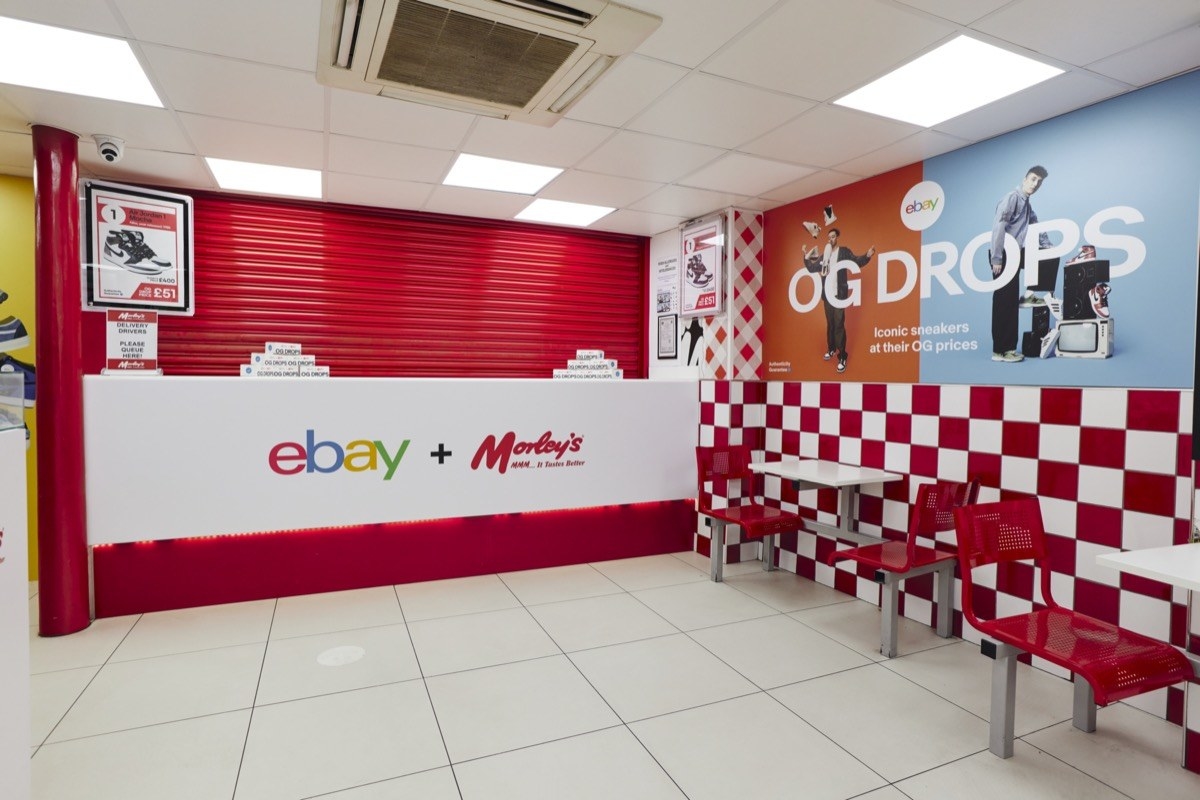 Seasoned: Hi Julie! Tell us, what is the eBay's OG Drops collection all about?
Julie: The biggest thing with the collection is that it puts the enjoyment back into buying shoes. OG Drops puts a really good spin on us evolving, but in a way that makes sense to the people that really want to be a part of buying footwear. If you've seen sneakers you like, you get it at a good price, and know they're real.
Seasoned: You clearly love sneakers and you grew up with brothers – is that where your love for trainers began, or were you influenced by something else?
Julie: I have three brothers and I specifically remember my oldest brother once telling me that I was not allowed to wear jogging bottoms with shoes – as in actual church shoes – but he wouldn't explain why. It was one of the first rules I remember being told as a child. I wouldn't say my love for sneakers were influenced by my brothers, but my love of style and fashion definitely was. When it comes to sneakers, I was influenced by popular culture; Dizzee Rascal from Boy In Da Corner and Lily Allen when she use to wear dresses and Air Max 90s come to mind.
Seasoned: Who would be considered a sneakerhead and how is a sneakerhead different from the average person who wears trainers?

Julie: Well, when we did the OG Drops event recently, I thought I was going to meet the ultimate sneakerheads. After talking to the people who came, I realised that sneakerheads are very communal. There's no judgement in how you love your shoes, it's unique to the person and it looks different to every person.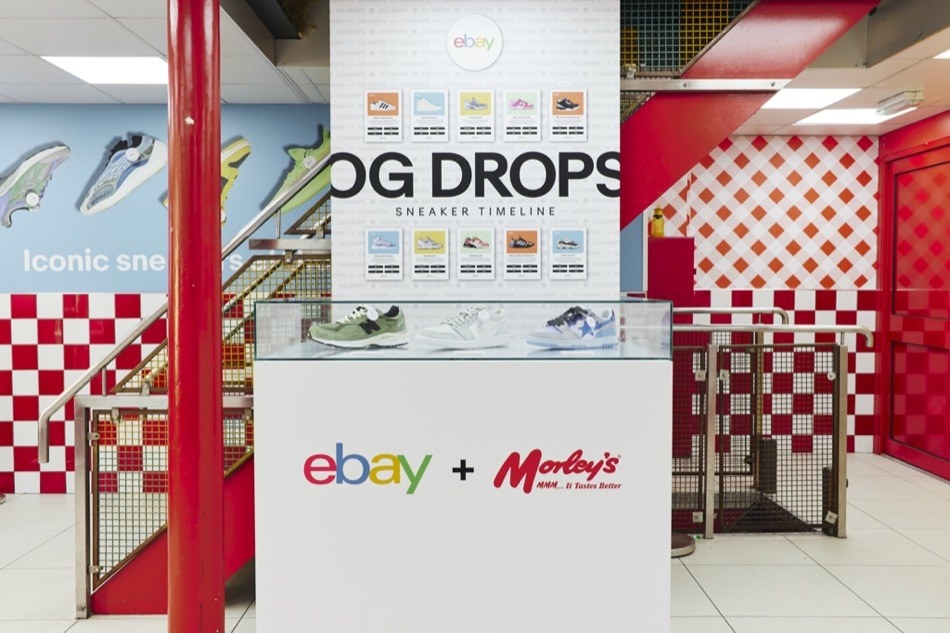 Seasoned: So the quantity of sneakers that someone owns has nothing to do with being a sneakerhead?

Julie: No! My oldest brother loves fashion and has loved it since I can remember, but when we were growing up in North London he couldn't afford to buy Moschino. That didn't stop him from tie-dying his jeans and making his own version of things. It's the same with sneakers. There are people who can tell you every version of a Nike Jordan – what they look like, best colourways, best collabs – but they might not be able to afford them. It doesn't matter, they are still passionate sneakerheads and your financial situation shouldn't dictate your passion.
"Your financial situation shouldn't dictate your passion."
Seasoned: When it comes to the sneakerhead culture, do you think there is a difference in what it was and what it is now?
Julie: Yeah, because the way we all speak to each other is online now, which has opened doors for people but there are pros and cons. It's allowed people to be able to get their hands on shoes that they might not have been able to get before, and people can speak to other sneakheads easily.

However, it's also opened up the doors to people making sneakers a commodity – owning them, re-selling them, and putting the prices up to earning a living basically. Back in the day, I queued up outside of stores and bonded with people through trainers, whereas now there definitely is an element of clout to collecting new sneakers.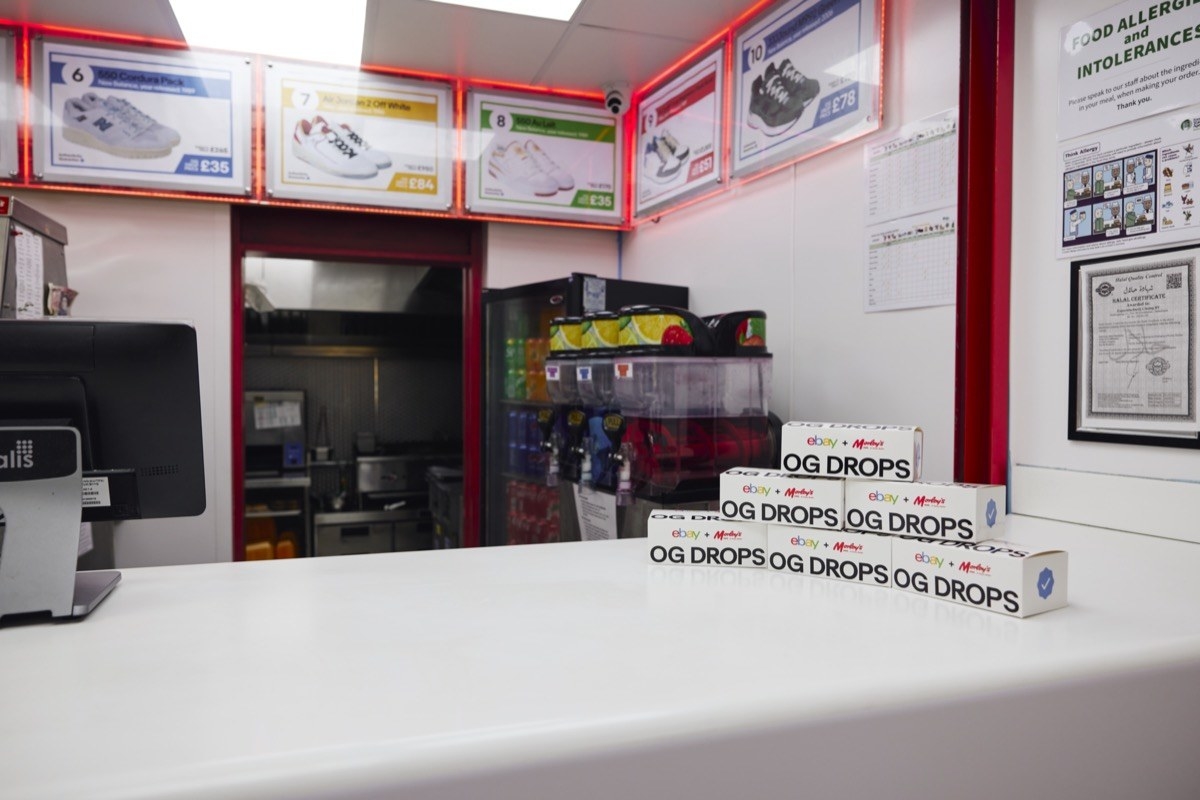 Seasoned: What would you say are some of your favourites in your collection?

Julie: The Air Max 90s and Nike air max plus III 3 LITRes, 100%, and the all white Air Force Supreme ones that I got from OG Drops. I'm not even a Hypebeast, but the way the logo looks on them is just so clean and nice!
Seasoned: So you've got supreme attention to detail when it comes to your trainers?

Julie: Yes! It's the little things. I also like simplicity in shoes. I don't like shoes that have millions of things happening; I'm not a fan of heavy prints or a million colourways. I like to keep it simple – all black pairs, all white pairs, or block colours for example.
Seasoned: As a woman on the sneakerhead scene, do you think it's time to remove gender from trainers?

Julie: I've never thought about gender when I look for trainers, all I'm looking for is my size. I don't really get the gender thing, never have. I don't understand what makes women's shoes different. The first time I realised there was a so-called difference was when the Nike Rifts came out and I thought they would be considered a woman's shoe, but in reality, men were wearing them. That's when I realised I'd been made to think there should be a difference between what men wear and what women wear, but now I don't think about it. Besides sizing, there's no reason to categorise shoes by gender.
Seasoned: Is there anyone you would name as an inspiration to you in the trainer game?
Julie: I really like how much Eva Apio likes trainers; she always matches her sneakers with her clothes and I like how she styles them. Lily Allen is my old school inspiration because she wore full on ball gowns with air max 90s – such a legend! I would probably also say Grime music. Grime culture has a unique style to me – that tracksuits and trainers look was a big thing inspiration to me.
Seasoned: Let's talk OG! We all know getting retail Jordan 1s these days is next to impossible, how excited were you by the opportunity to even get the chance?

Julie: Being able to get any trainers you like should be an easy thing, I don't like that we've descended into this raffle mentality. Finding and purchasing your shoes should be an enjoyable experience, and logging into eBay to get the shoe you desire is exactly like that.

The fact that it's companies like eBay and OG Drops that are doing this and not the companies that OWN the shoes is telling. They've taken the initiative based on the fact that there's a big customer base who want to be able to shop with confidence.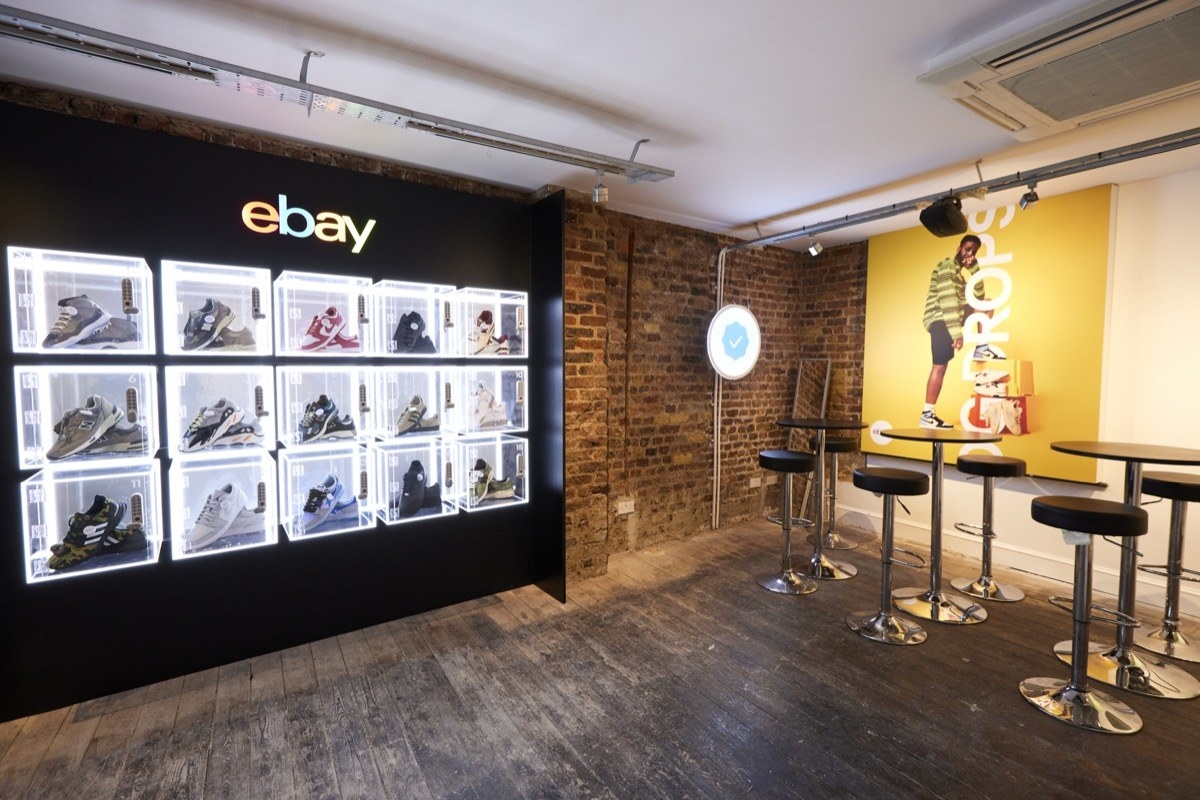 Seasoned: Lastly, what are you hoping to see in the future for sneakerhead culture? Are there any changes you see on the horizon?
Julie: I'd like to see more people spending time with others who share their interest in the physical world. I see beautiful places all over that've been made for us to congregate in and share a love for sneakers and sports, so let's enjoy that! Let's continue those conversations and build ~actual~ bonds over things we enjoy, because that's a big part of what life is about. A shared love of something like sneakers is a big reason why people might become friends for years!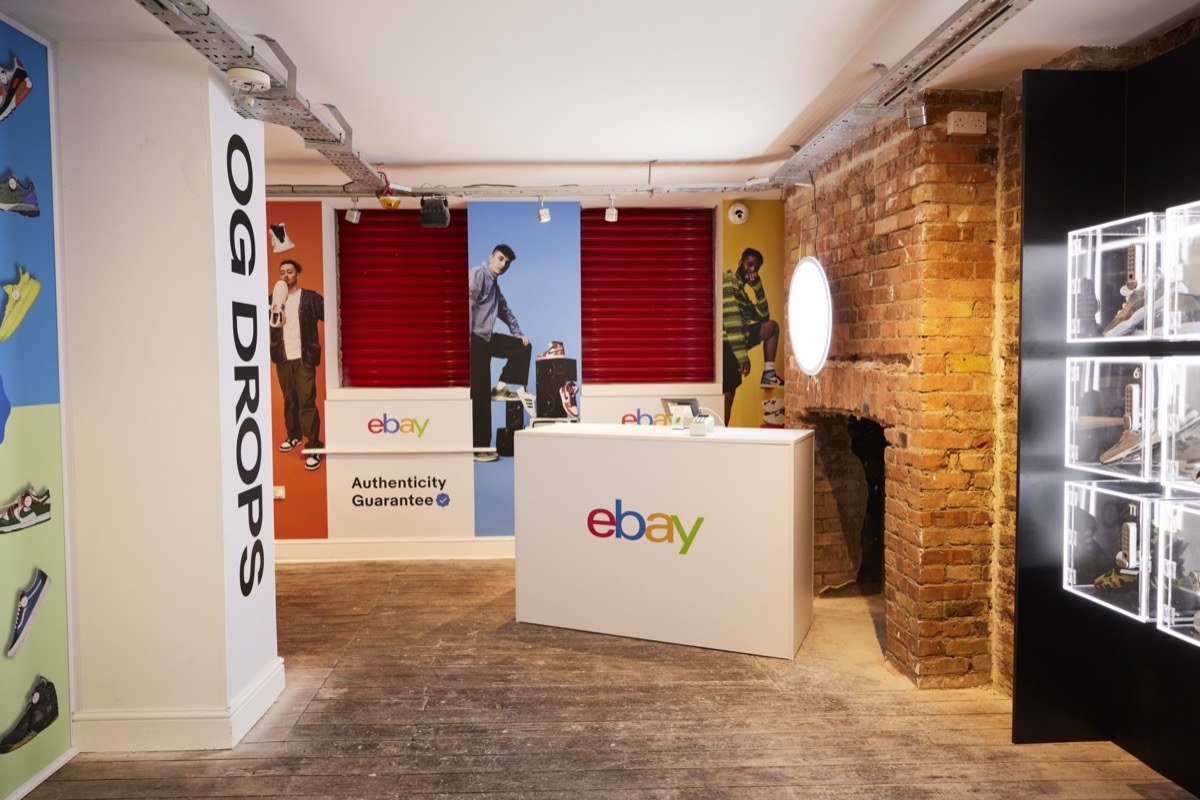 So there you have it, eBay's OG Drops aims to level the playing field and make coveted sneakers available to anyone and everyone at a much lower cost! Hear, hear!