Ellie Centeno was just hanging out at a Starbucks in the Philippines when she began to overhear a very interesting conversation.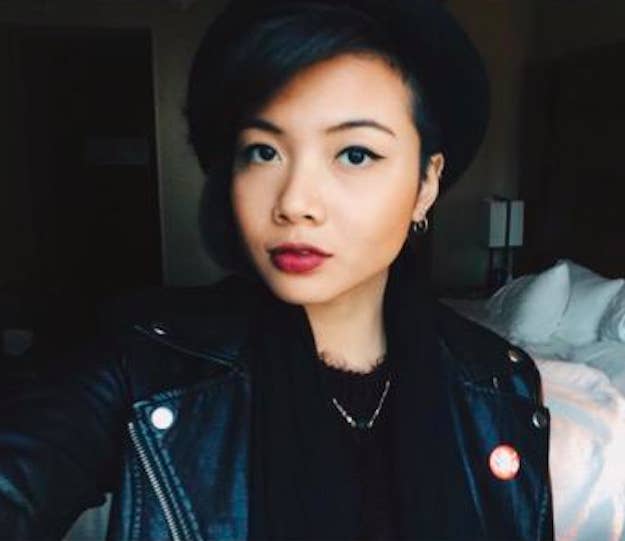 Three women were speaking a little too loudly about certain extracurricular activities.
And things got pretty real.
N.B. Amiga #2 is all of us.
Ellie went on to live-tweet the entire conversation, which took the Pinoy internet by storm through the hashtag #TeamAmiga.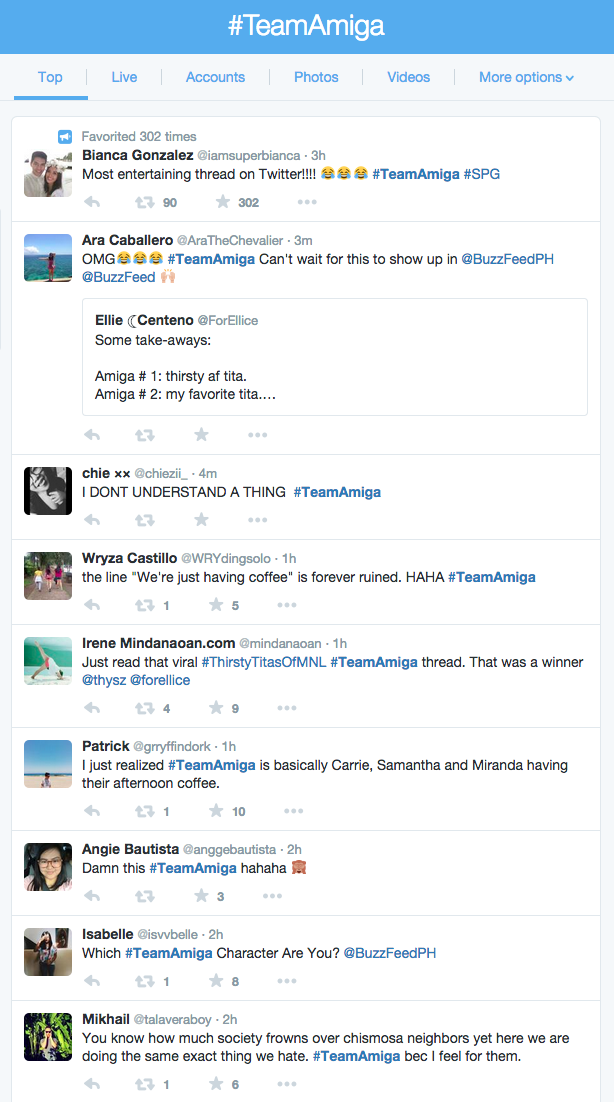 The live-tweet even grabbed the attention of some local celebs.
Even though Ellie changed identifying details in the conversation, the live-tweet still took off, capturing the imagination of the Filipino internet on a Monday night.
Case in point.
The conversation took a dark turn for a moment.
But Amiga #3 was able to keep everyone on track.
Can Amiga #1 live???
We are all #thirstytita's tbh.
Ellie is an editor for Stache magazine and has experience with community management, so the idea to live-tweet the conversation came naturally.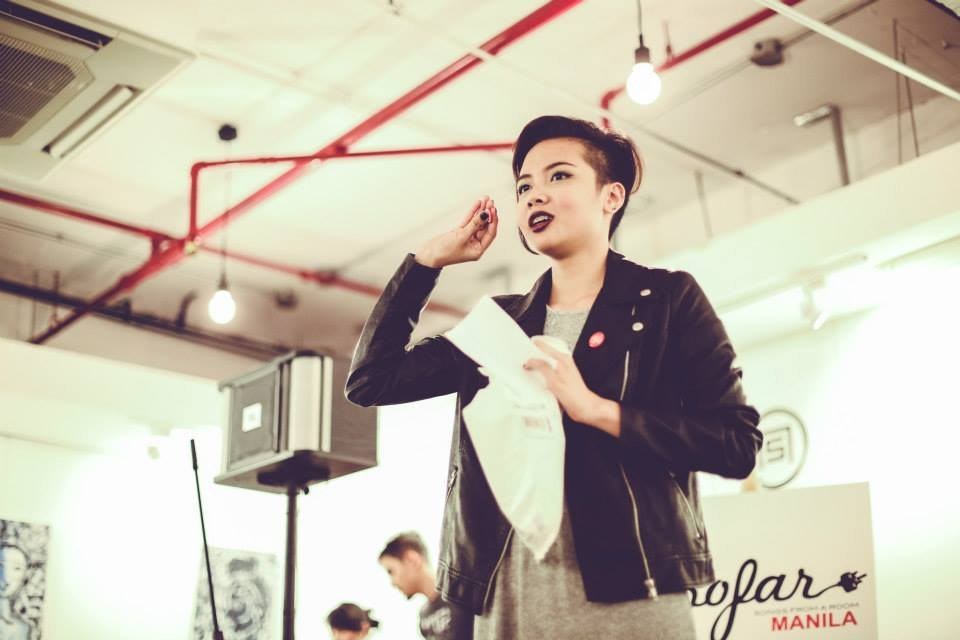 And the Pinoy internet is much, much happier for it.
To read the whole conversation, you can start from the very beginning here.