 Roberto is a principal dancer at the American Ballet Theatre and has been featured in Armani and Salvatore Ferragamo ad campaigns.
Charlie meme'd ballet in Shit Ballerinas Say while a member of the corps of the Royal Danish Ballet. After competing on So You Think You Can Dance, Billy joined Cedar Lake Contemporary Ballet in 2012. He also founded the Lunge Dance Collective. Joaquin is a principal dancer at the New York City Ballet. He's like 5'5" and handsome and flies through the air like gravity's his bitch. Desmond is the co-founder and co-artistic director of Complexions Contemporary Ballet. Before that, he was a principal at the Alvin Ailey American Dance Theater and ABT.
Guillaume is a principal dancer with the National Ballet of Canada. Really, his name should be pronounced, 'Gee-YUMMMMM.'
Alex left Miami City Ballet to compete on So You Think You Can Dance but then had to drop out after an injury while remaining a crowd favorite. José is a retired principal dancer from the English National Ballet, Royal Ballet, and ABT. Starting September 2013, he'll be the artistic director of Ballet San Jose. Chris is dating Andrew Killian — both of them dance at the Australia Ballet and both of them are painfully gorgeous.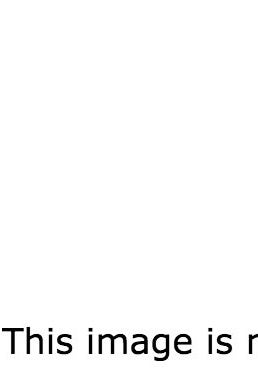 Justin apprenticed with NYCB before officially joining the corps in 2006. He was promoted to soloist in February 2013 and has choreographed for the company. One of his works, Year of the Rabbit, is set to music by Sufjan Stevens. Rubinald joined the Dutch National Ballet when he was 16, and has since danced with Complexions and Morphoses/The Wheeldon Company. He launched his own company PRONK in 2012. Marc-helloooooooo there. Born in Brazil, he joined ABT's corps in 1997, became soloist in 2000, then principal in 2002.
Chase is a principal at NYCB. In 2011, while part of the corps de ballet, he danced the title role in George Balanchine's Apollo.
David is a principal dancer at ABT and created a huge stir in 2011 when he joined the Bolshoi Ballet in Russia as the first American principal in the company's history.
In 2012 — a year after David joined the Bolshoi — Ivan left the Bolshoi to join ABT as a principal dancer.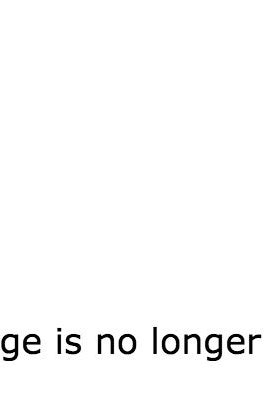 Ryan was hoping to join a ballet company until he earned a spot in the revival of West Side Story. He's now on Broadway in the cast of Matilda and was the lead in an independent film called Five Dances. After studying at ABT and the Julliard School, Aaron joined Keigwin + Company in 2008, and ZviDance in 2010. Born in Cuba, Carlos was at the English National Ballet, National Ballet of Cuba, and ABT before joining the Royal Ballet in England.
An alum of the Los Angeles Ballet, Chehon won the ninth season of So You Think You Can Dance and was the first winner who was classified on the show as primarily a ballet dancer.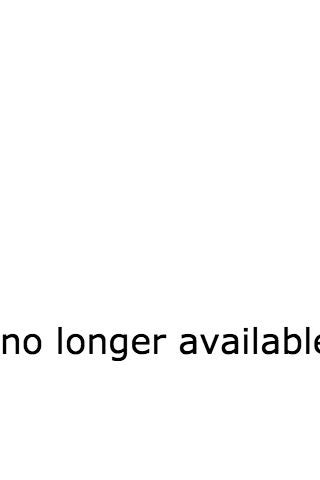 James joined the corps of the Pacific Northwest Ballet in 2004, was promoted to soloist in 2008, then to principal in 2013. Rudolph was a principal dancer at the Royal Ballet and the Paris Opera Ballet before passing away due to complications from AIDS in 1993 at the age of 53. François joined the Paris Opera Ballet as Quadrille (junior member of the corps) in 2010, was promoted to the Coryphées (senior members) in 2011, then to Sujet (soloist) in 2012.

Robert and his sister Megan Fairchild are both principal dancers at NYCB. Good looks run in the family; she's stunning as well. Andrew is also a principal dancer at NYCB and Robert Fairchild's brother-in-law — he married Megan Fairchild in July 2011. Sascha played one of two love interests in the dance kid film classic Center Stage. He became a soloist at ABT in 2003, left to become a principal at the Dutch National Ballet in 2008, and returned to his soloist spot at ABT in 2010. Peter danced with the Royal Danish Ballet and joined NYCB in 1970 where he was a principal dancer. He retired in 1983 and become NYCB's ballet master-in-chief in 1990. Adam was a principal at the Royal Ballet and is best known for creating the lead role in Matthew Bourne's contemporary version of Swan Lake, a role that was briefly featured in the film Billy Elliot.
Ethan was the other love interest in Center Stage and was a principal at ABT from 1997 to 2012. He's now the artistic director of the Royal New Zealand Ballet and is engaged to ABT principal Gillian Murphy.
Jerome was a ballet and musical theater dancer and choreographer. He's best known for directing and choreographing the stage and film productions of West Side Story. He danced with ABT (then known as Ballet Theatre) and was a resident choreographer at NYCB.
Cory has been at ABT since 2004 in the studio company and worked his way up to become a principal in 2011. He also models for the runways occasionally, casual. Chi is a principal dancer at Birmingham Royal Ballet. He was also one of three men who played the lead in the 2009 film Mao's Last Dancer. Nikolaj was at the Royal Danish Ballet for 8 years before joining NYCB as a principal dancer in 1992. He retired in 2008 and returned to the Royal Danish Ballet as its artistic director.
Styled as the father of American ballet, Mr. B is one of the most beloved dancers and choreographers in the last century. He co-founded the New York City Ballet and was its balletmaster for more than 35 years. Ben was mentored by Jerome Robbins at NYCB where he was promoted to principal in 2002 after seven years in the company. He is the face of an Yves Saint Laurent fragrance, is Natalie Portman's husband, and will be the director of dance at the Paris Opera Ballet in September 2014.
Misha started at the Kirov Ballet in Leningrad, then joined ABT while working with artists at NYCB and the Royal Ballet. He was eventually ABT's artistic director from 1980 to 1989. He's also an actor — he earned an Oscar nom for his role in The Turning Point.