Although Wild Card Weekend is a week away, that title might describe this Sunday's board more accurately. As is often the case, Week 17 presents a slew of mysteries, many of which won't be decoded until after kickoff. On one end of the spectrum, motivation is a major question mark for some teams merely playing out the string; on the other end, several playoff-bound squads may limit starters' snaps if not rest them entirely, with little to gain by going all out before the road to Super Bowl 50 kicks off next weekend.
As a result, the focus on minimizing unknowns gets maximized this Sunday. But as always in the NFL, opportunities remain available to get in play and start off the new year by ending the regular season on a high note.
Teaser: Denver -2.5 vs. San Diego, Arizona -.5 vs. Seattle
The Broncos are one playoff-bound team that won't let up, as their most likely scenario is a first-round bye with a win or a game next week with a loss. The Chargers, meanwhile, are one of the aforementioned teams playing out the string and could be the least motivated of the bunch due to an embarrassing front office blunder. By banishing team captain and nine-year veteran Eric Weddle in classless fashion, San Diego undoubtedly turned off some of its own players, creating dissension that may very well carry over to the field.
In Arizona, the Cardinals opened as 3.5-point favorites over the Seahawks. By early Tuesday, the spread had doubled to a full touchdown, suggesting somebody knows something about Pete Carroll's plans to possibly rest key players. Doing so would make sense with Seattle facing a road playoff game, possibly as soon as next Saturday, regardless of the outcome. As competitive as Carroll is by nature, the Seahawks have much less to gain by winning than by kicking back, resting up, and emerging unscathed.
Minnesota/Green Bay Under 48.5
Both teams were involved in deceivingly high-scoring affairs last week, leading to a total usually reserved for matchups featuring at least one dynamic offense. That's not the case here.
Despite having one of the league's best quarterbacks in Aaron Rodgers, the Packers' offense remains discouragingly out of sync. Green Bay continued to show throughout last Sunday's 38-8 loss in Arizona that its offensive line can't protect Rodgers, and its wide receivers can't get open for him.
For the Vikings, last week's 49-point outburst should be taken with a grain of salt, having come against a deflated Giants team that got knocked out of playoff contention less than 24 hours before kickoff. It also didn't fix their systemic struggles to move the ball when Adrian Peterson gets held in check, something the Packers did masterfully in Week 11 and will look to repeat on the frozen tundra of Lambeau Field.
Pick of the Week: Buffalo +3 vs. New York Jets
Yes, it's win or go home for the Jets. But that doesn't mean they're any more motivated than the Bills. With a chance to knock his former team out of the playoffs, nobody's hungrier this week than Rex Ryan.
Making matters particularly gripping, the Jets are a bigger favorite in Buffalo than they were at home against the Bills in Week 10, when Buffalo won outright. This suggests New York's must-win factor means significantly more than the Bills' home-field advantage, an incorrect read by the market that brings value to Buffalo.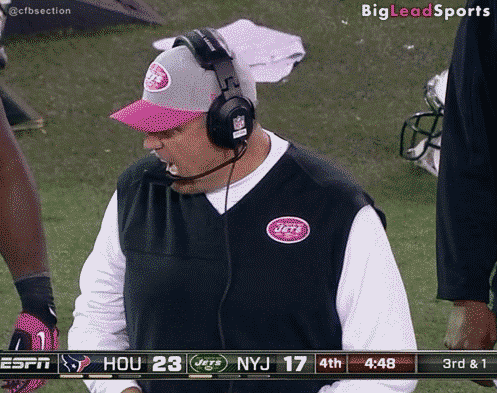 Week 17 Record: 2-1
Season: 31-22-2
Picks of the Week: 9-5-1