It's business as usual for one team this week, as the Patriots prepare to take the field in the AFC Championship Game for the seventh straight season. For the other three remaining teams it's uncharted territory with the current cast of characters, headlined of course by Blake Bortles, Case Keenum and Nick Foles. To think at least one of them is in line to start under center on Super Sunday is staggering, and the possibility of Tom Brady starting his eighth Super Bowl against a QB who wasn't among the NFC's 16 starters when the season began is something to behold.
But there's one more hurdle to clear before the big game, and for all the uncertainty the NFL has presented this season - as evidenced by the Bortles/Keenum/Foles trio still standing among the final four - edges remain to be had for the bettors who best interpret the Rorschach blot that is professional football in 2018.
Jacksonville First Half +6 at New England
Last week's post noted the NFL's #1 defense according to DVOA had only been an underdog of a touchdown or more twice in this decade. The Jaguars made it three times in the Divisional Round and improved the #1 defense's record in this setting to 3-0 against the spread, including two outright wins this season by Jacksonville.
Looking at this matchup specifically, the Jaguars' ability to generate pressure without blitzing - a defensive line with four different players to record at least eight sacks doesn't need much help - gives them a real chance to disrupt Brady and the Patriots' offense in the early going.
Competing for the full 60 minutes necessary to make it 4-0 against the spread in this decade for the #1 defense getting 7 or more points, however, might be too much to ask. This marks the Jaguars' fourth road game in five weeks, and their 12th game in 12 weeks since a Week 8 bye, which may have them fading down the home stretch - especially compared to a fresh-as-can-be Patriots team that's been home for more than a month and in that span benefited from a first-round bye and cruised to victory as a double-digit favorite in each of its only three games.
For more logic behind limiting a Jaguars investment to the first half, Bill Belichick has led his team to a scoring differential of 80-25 in the second half of playoff games the past two seasons, discounting the Titans' touchdown drive in garbage time last Saturday night.
While the Patriots could pull away as the freshness vs. fatigue and Belichick vs. Doug Marrone factors get magnified while the game wears on, the Jaguars can keep it competitive early as long as there's enough energy to come out cracking the whip.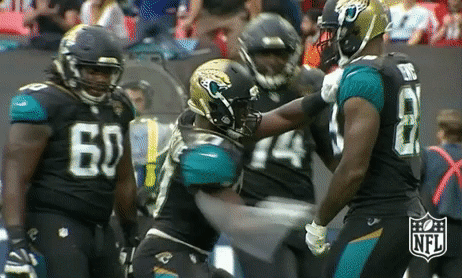 Philadelphia +3.5 vs. Minnesota
With two top-five defenses going head-to-head against two uninspiring QBs, this one has the makings of a classic low-variance, low-scoring grinder in which neither team ever builds much of a margin.
We did see last week that Foles can at least be competent, to the tune of completing 77% of his passes at more than 8 yards per attempt for a triple-digit passer rating. While the eye test wasn't that kind to Foles and it'll likely take more than competence from him to get the Eagles to the Super Bowl, the same kind of competence from him this week can cover this point spread.
Freshness also favors the home team in Philadelphia, as it does New England in the AFC Championship Game, albeit to a lesser extent. Like the Patriots, the Eagles benefit from a second straight playoff home game and an extra day of rest after taking care of business last Saturday. The Vikings, meanwhile, have had to turn the page quickly after a "tear down the goalposts" win that saw four lead changes in the final three minutes, including an unforgettable ending. Motivation is never the issue with a Super Bowl appearance at stake - especially with the prospect of a home Super Bowl for Minnesota - but it could be a slight issue to bounce back on the road against a more rested opponent after such a physically and mentally draining game, and the slightest issues sometimes loom largest in games of this magnitude.
The Vikings are the better team, but with a dominant defense and a competent QB of their own, plus home-field advantage and a slight edge in freshness, the Eagles have what it takes to stay within striking distance in this setting. They might be home underdogs once again, but that appears to be a role they've come to embrace.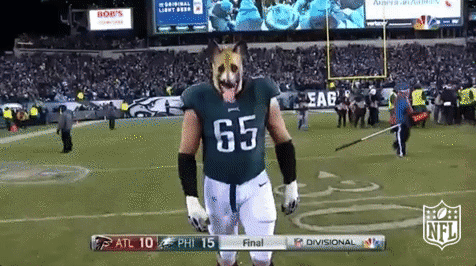 Pick of the Week: Teaser - New England -2 vs. Jacksonville, Philadelphia +10.5 vs. Minnesota
A 7-point teaser comes at a premium, but in this case it nets premium numbers in return. There aren't any breakthrough handicapping factors in either leg of the teaser because the market doesn't let much slip through the cracks at this point in the season, but there's enough logic in play to get leverage by crossing through key numbers.
Sticking with the NFC Championship Game and doubling down on the Eagles, it boils down to variance (or a lack thereof). In a game projected to see less than 40 points, teasing Philadelphia up through 7 and 10 increases the relative value of each point about as much as possible. The defenses involved are too good to leave much on the table for the offenses, and Keenum and Foles aren't dynamic enough to make big plays without favorable circumstances. If the Eagles +3.5 wager falls short, it's much more likely to be a Vikings win by 4, 6 or 7 than a margin greater than 10.
In the AFC matchup, teasing the Patriots down through 7 and 3 means taking the superior QB, superior coach, superior pedigree, and the much fresher team to do little more than win outright at home. The Jaguars could pose a challenge in the early stages, but through no fault of their own they might not have enough left in the tank to shut down the Patriots in the second half even if it were Bill Belichick and his arm at QB.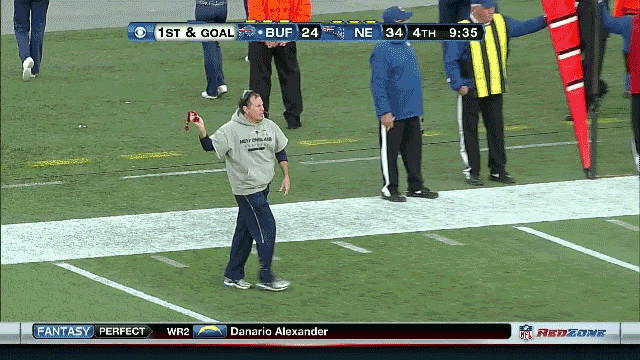 Last week: 2-1
Season: 31-22-4
Picks of the Week: 13-5-1
This post was created by a member of BuzzFeed Community, where anyone can post awesome lists and creations.
Learn more
or
post your buzz!
Looks like there are no comments yet.
Be the first to comment!