This Couple Had Their Wedding Photos Taken 350 Feet Up A Sheer Cliff Face
Till death us do part...
Daredevil photographer Jay Philbrick likes to add a terrifying edge to his photo shoots.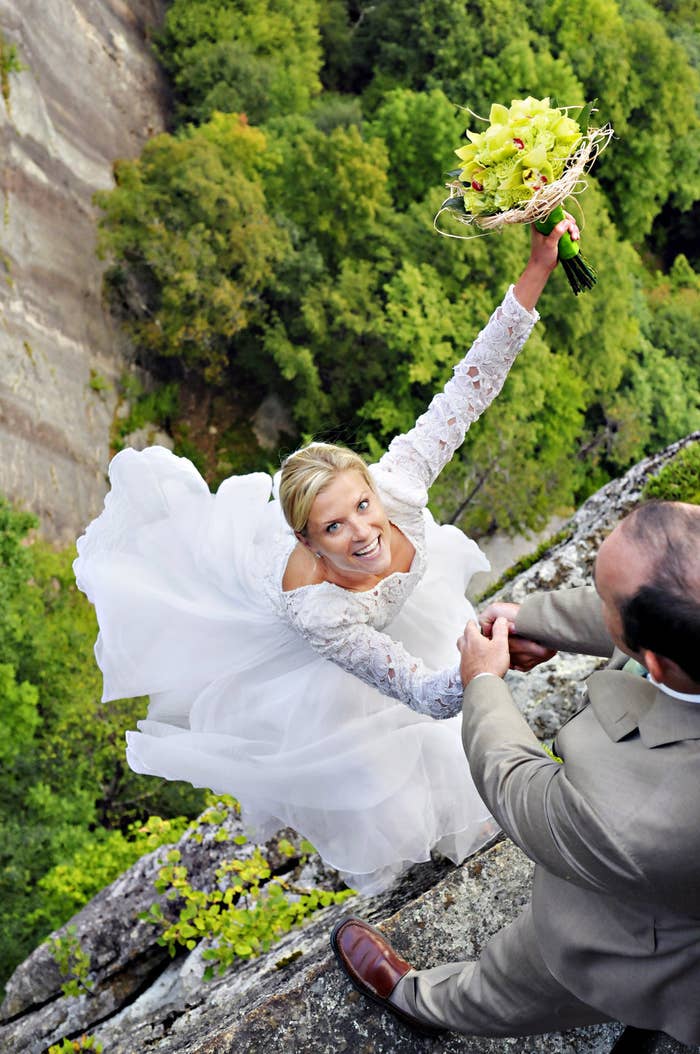 He offers willing couples the chance to have a wedding portrait session they'll never forget...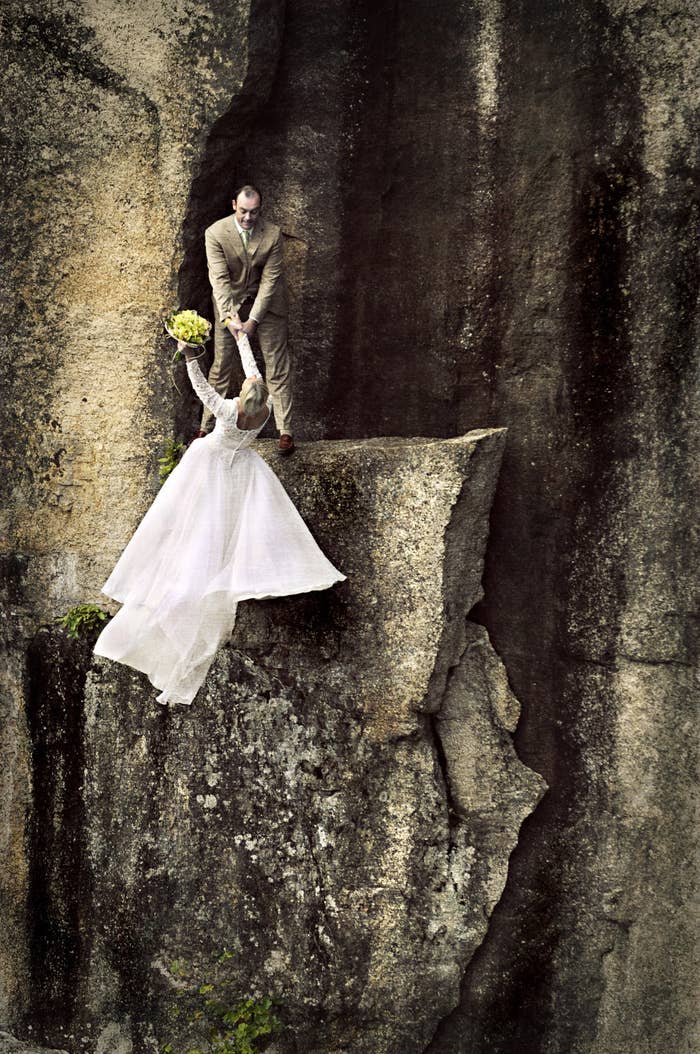 This bride and groom, Christie Sulkoski and Kevin Coleman, are standing on a ledge 350 feet above the ground in the White Mountains of New Hampshire.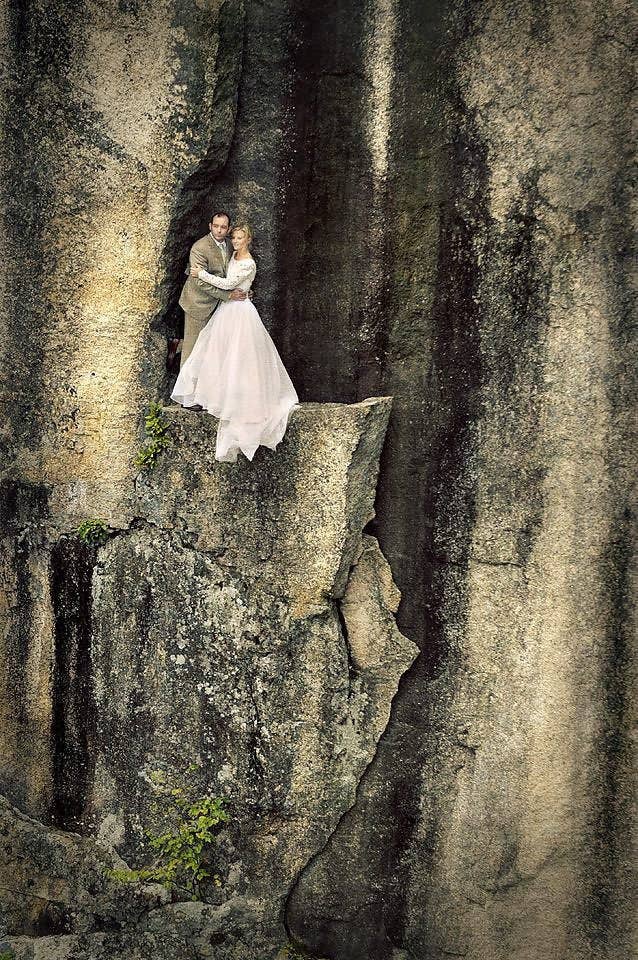 DO. NOT. LOOK. DOWN.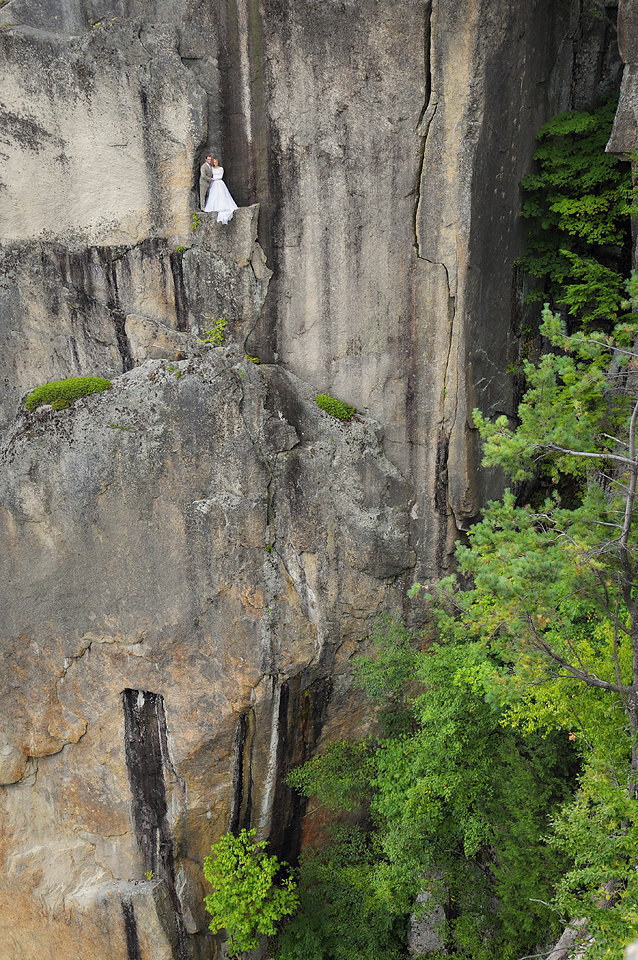 Philbrick, who lives in New Hampshire, found his affinity for extreme photography after spending years working as a mountain guide and has set up shoots on ice cliffs, steep snow slopes and underwater.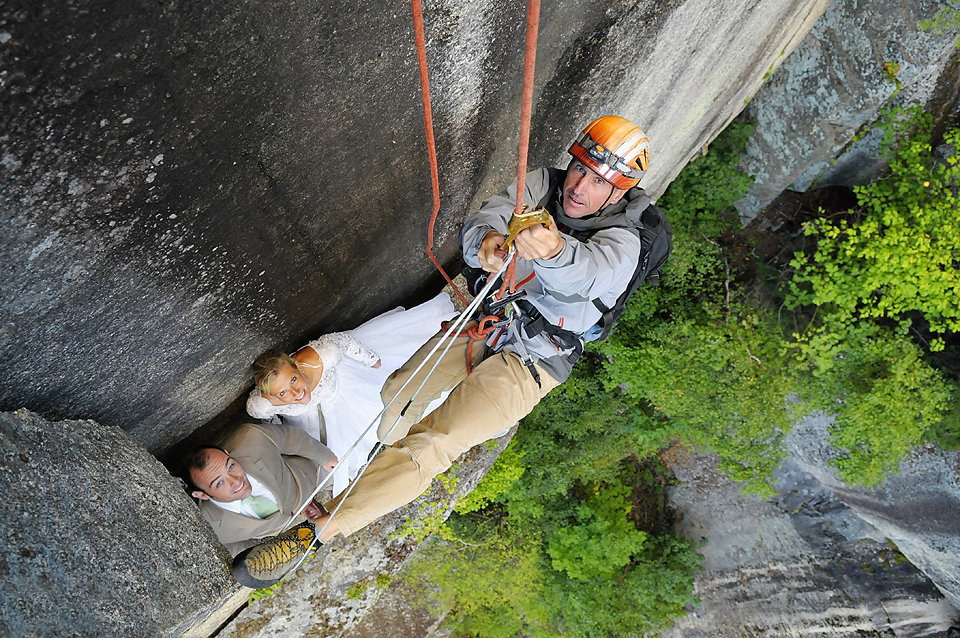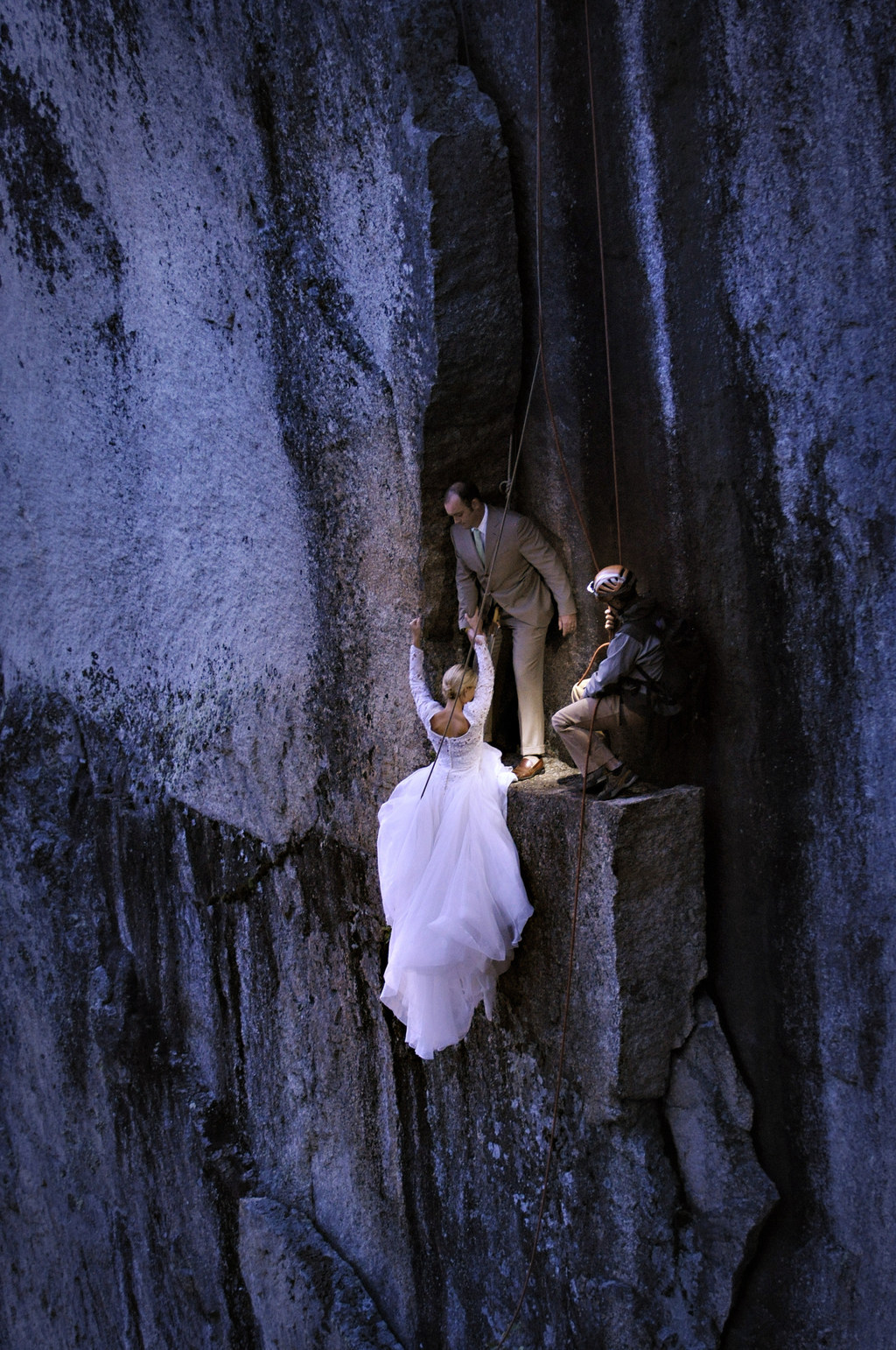 The photographer encourages newlyweds to put their lives in each other's hands and suspend from a cliff sheer drop, although he says the reality is that his shoots are completely safe.
Philbrick told SWNS news agency: "The ledge is about 30 feet below the top and 350 feet above the valley floor. We lower the bride and groom down to the ledge on one rope while they are belayed [secured] with another.
"The systems and backups are quite advanced. In fact, we are all probably at greater risk driving to and from the session than we are when cliff side.
"The bride and groom are lowered one at a time and tied into a hidden anchor on the ledge. Depending on the bride's gown she may wear it down, or put it on while on the ledge."
This is bride Christie Sulkoski getting ready to be lowered into position on the ledge.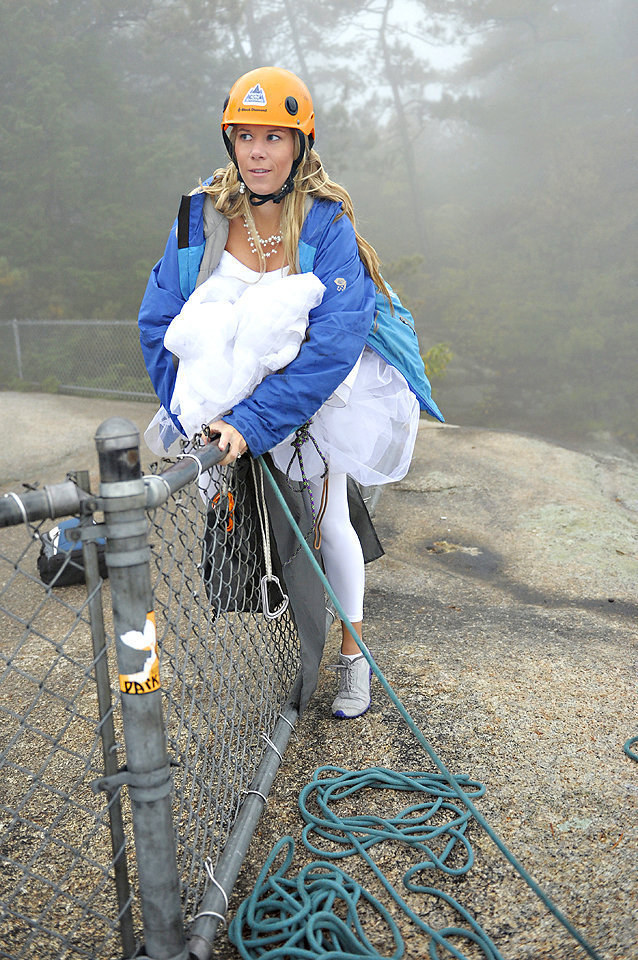 There she goes...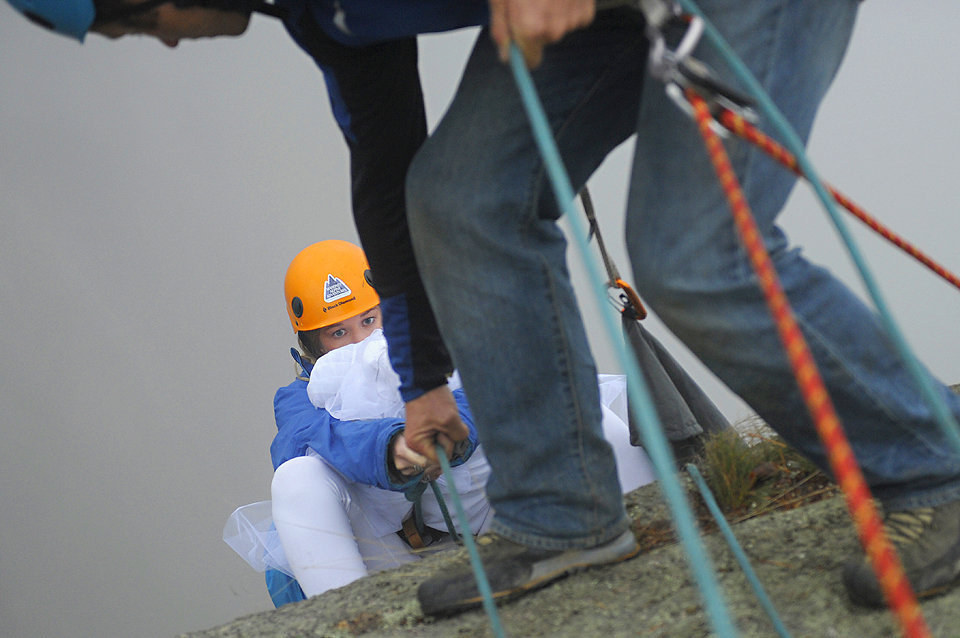 Careful now...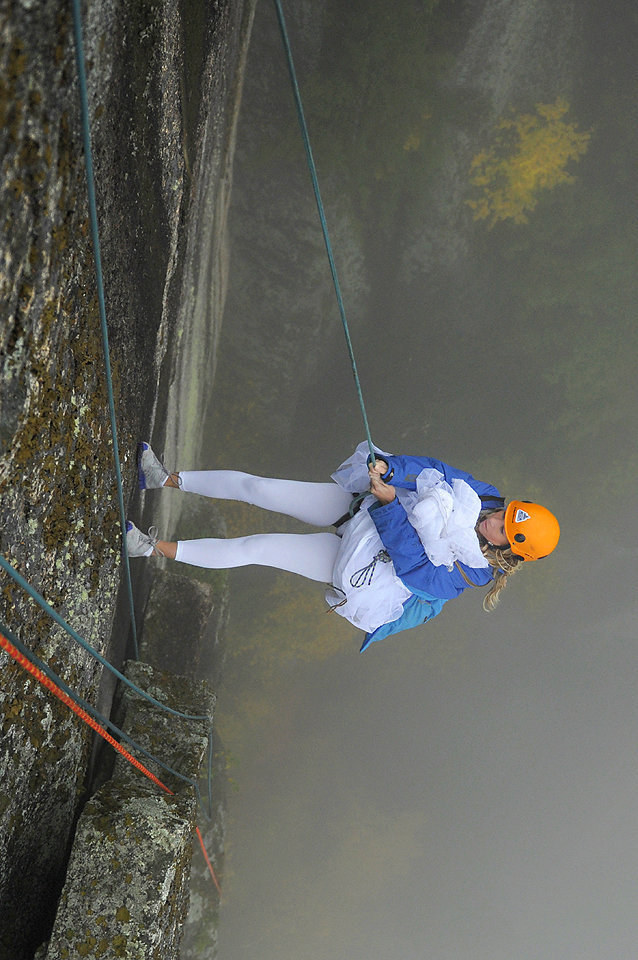 Philbrick works with his wife, Vicki, on the photo shoots, which last around 90 minutes. They've photographed five couples on the White Mountains cliff face since begining in 2008 and only once has a bride got cold feet.
"The model was very excited about the session and seemed OK with the whole thing," Philbrick said, "until we got her right on the edge where she had to go over. She said 'no way'. We talked about it a bit and tried a couple of things to reassure her but she wasn't comfortable with it so we moved on."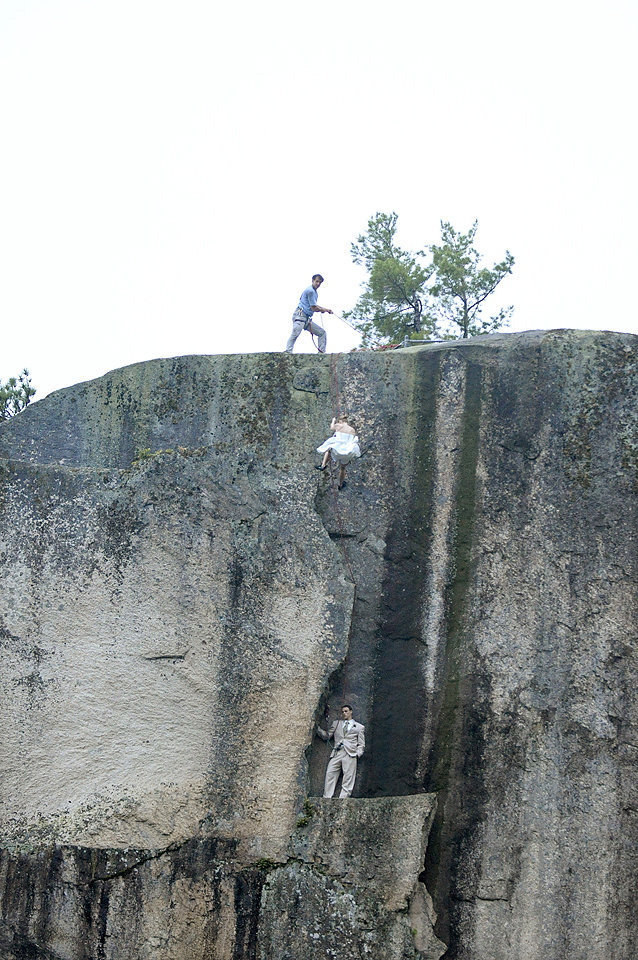 Philbrick has also done similar photo shoots with other models, such as this ballerina.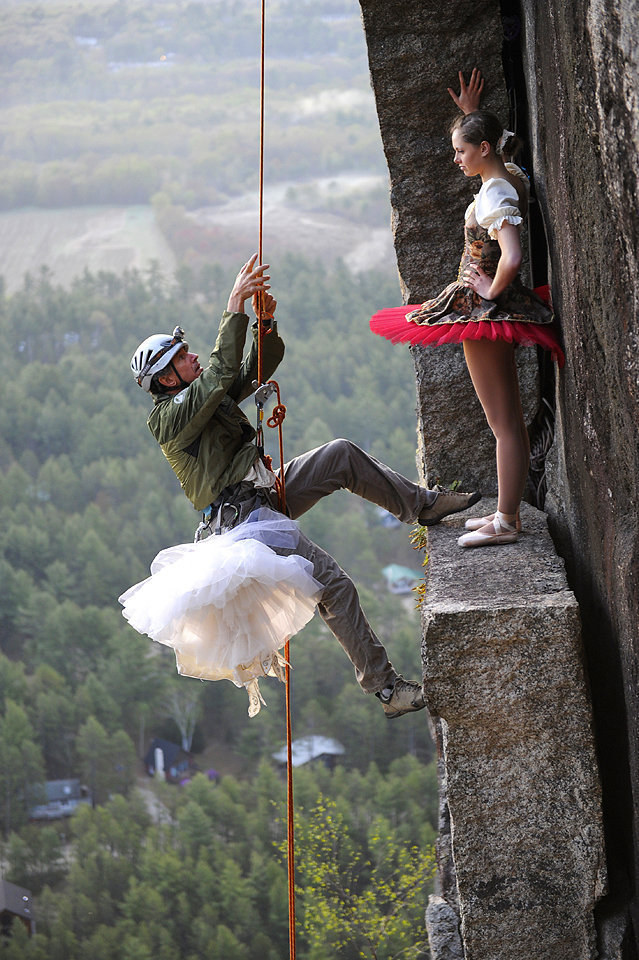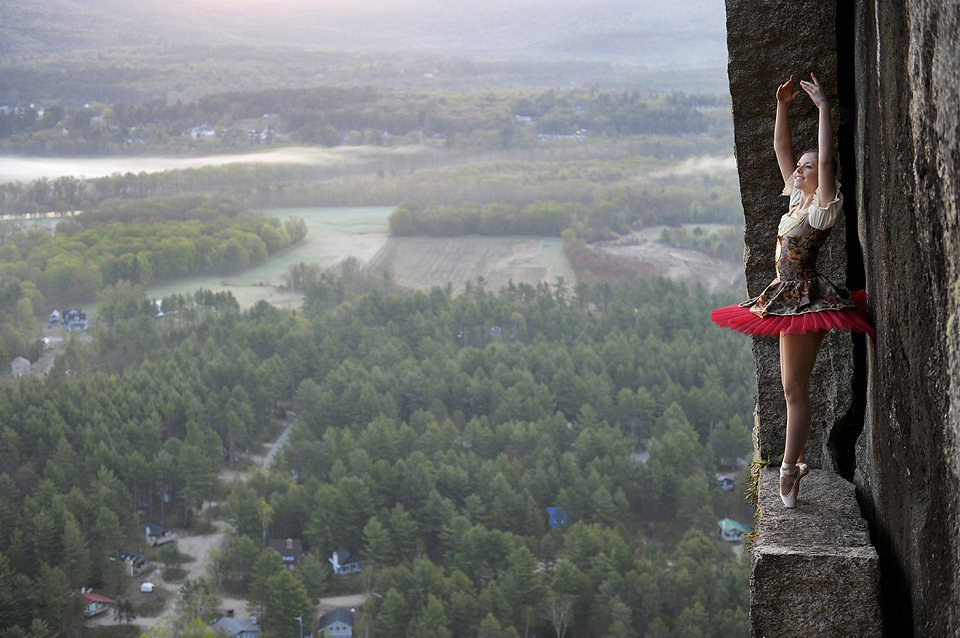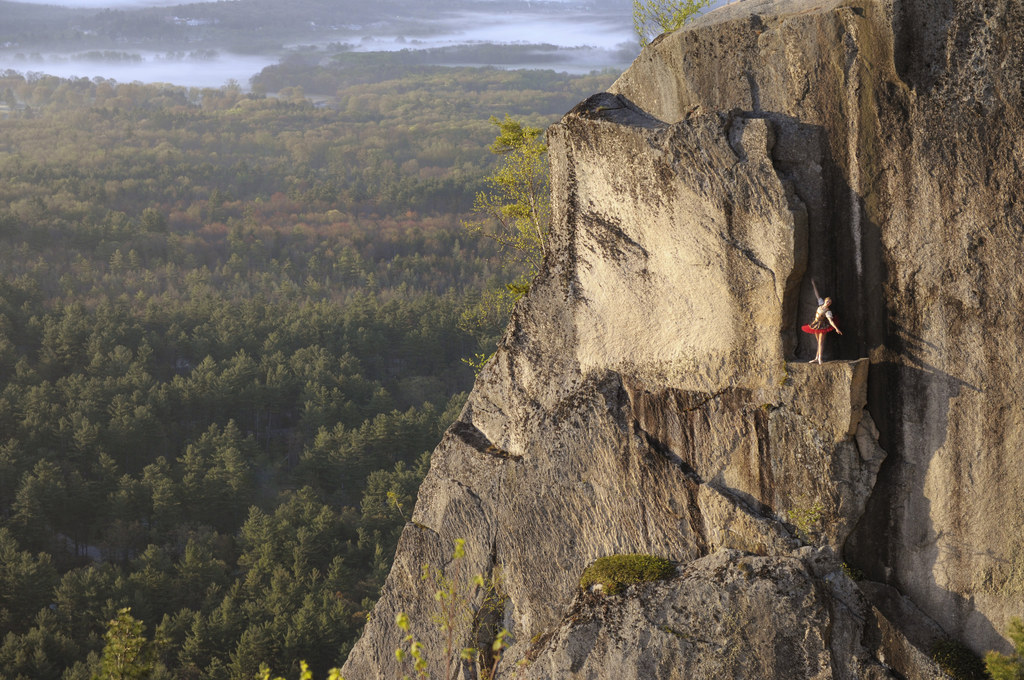 And this daring tattooed model.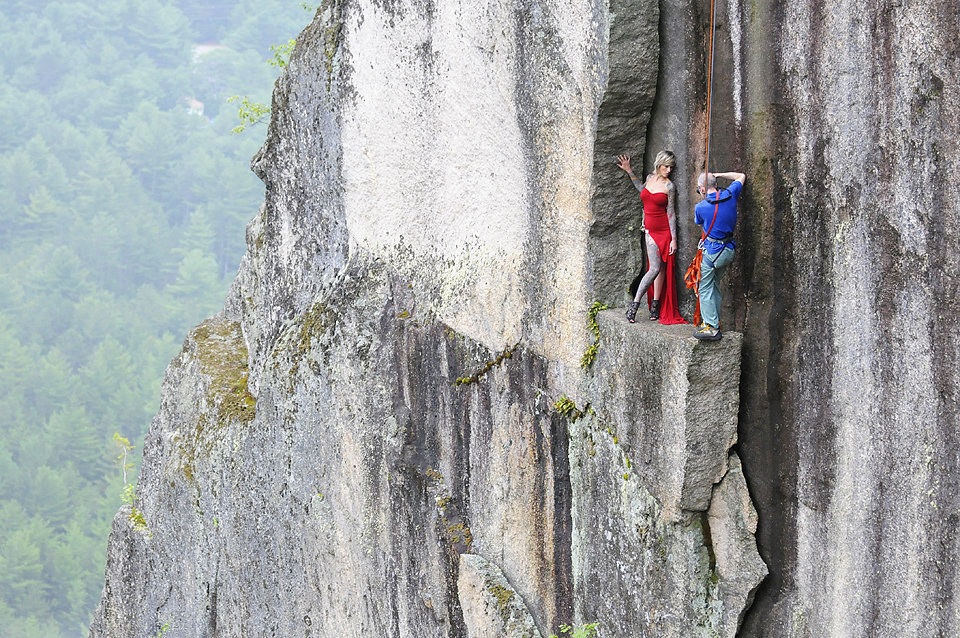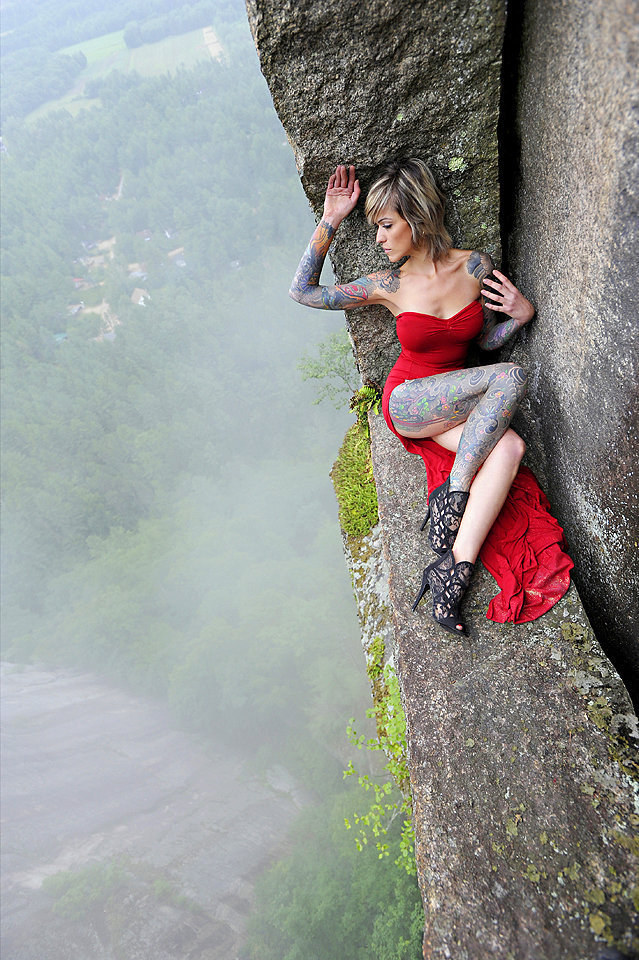 Something to show the grandkids!