Surfing often means a hot beach, warm waves, and beach bums soaking up the sun. But in Norway's Lofoten archipelago in the Arctic Circle surfers tackle a very different climate, with current ocean temperatures of 5–6°C and an air temperature of around 0°C.
These pictures, taken in March 2016 by Agence France-Presse photographer Olivier Morin, show intrepid Norwegians and visitors riding waves and admiring the stunning northern lights.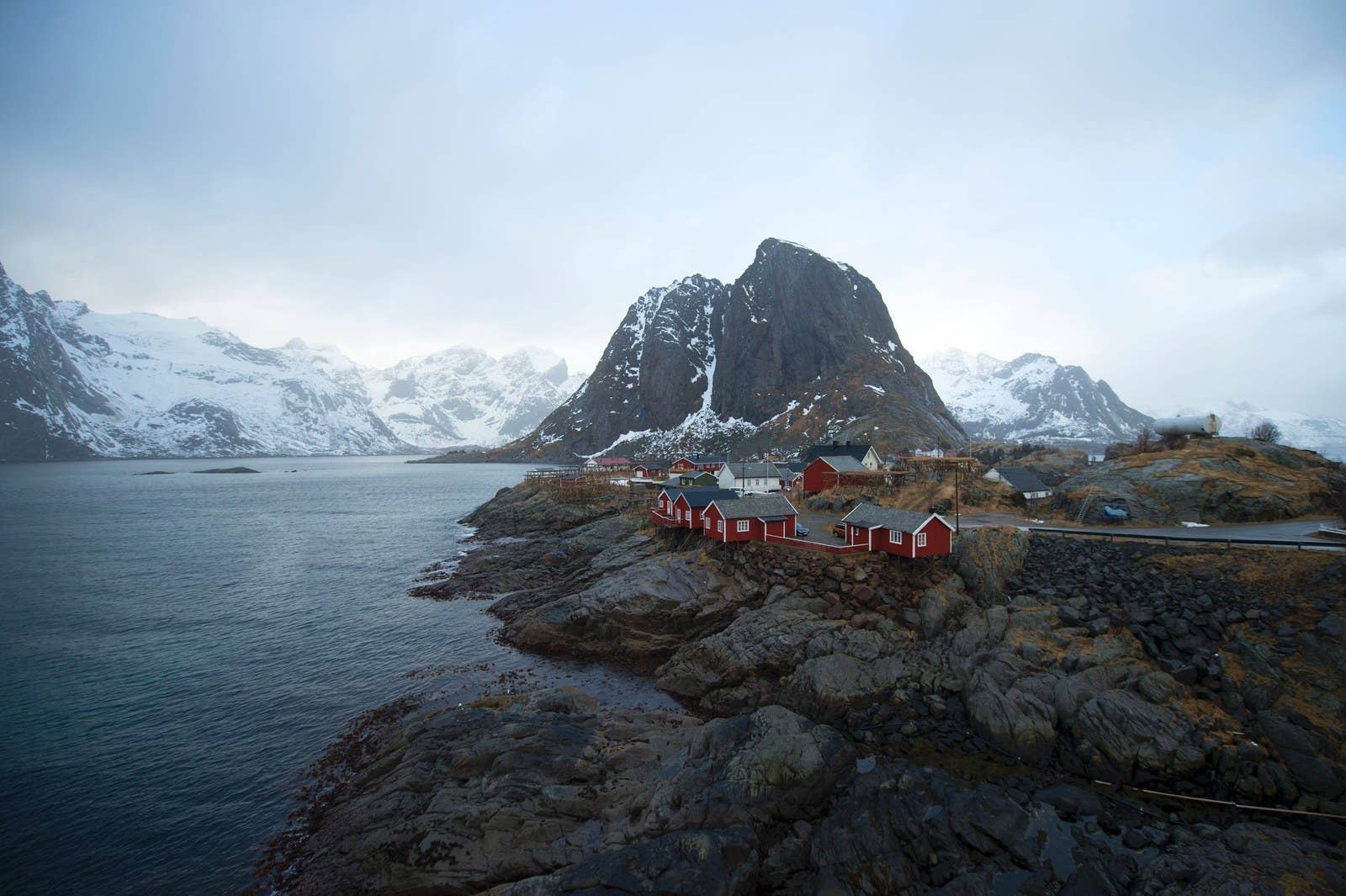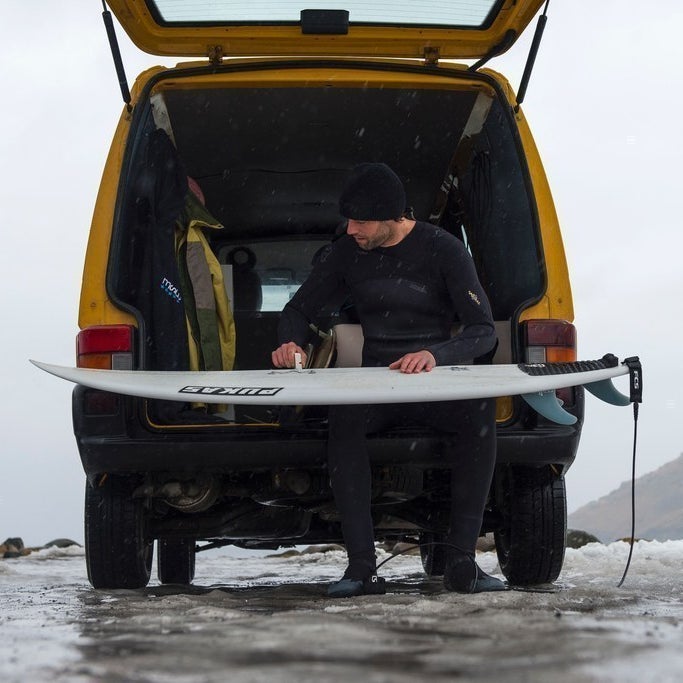 Vidar, a Norwegian surf instructor, waxes his board and stretches to warm up before going into the water at the snow-covered beach of Unstad.