There has been some incredible work in the field of dance photography this year. Here are four photographers who have spent 2016 celebrating movement, dance, and the human form.
Nicola Selby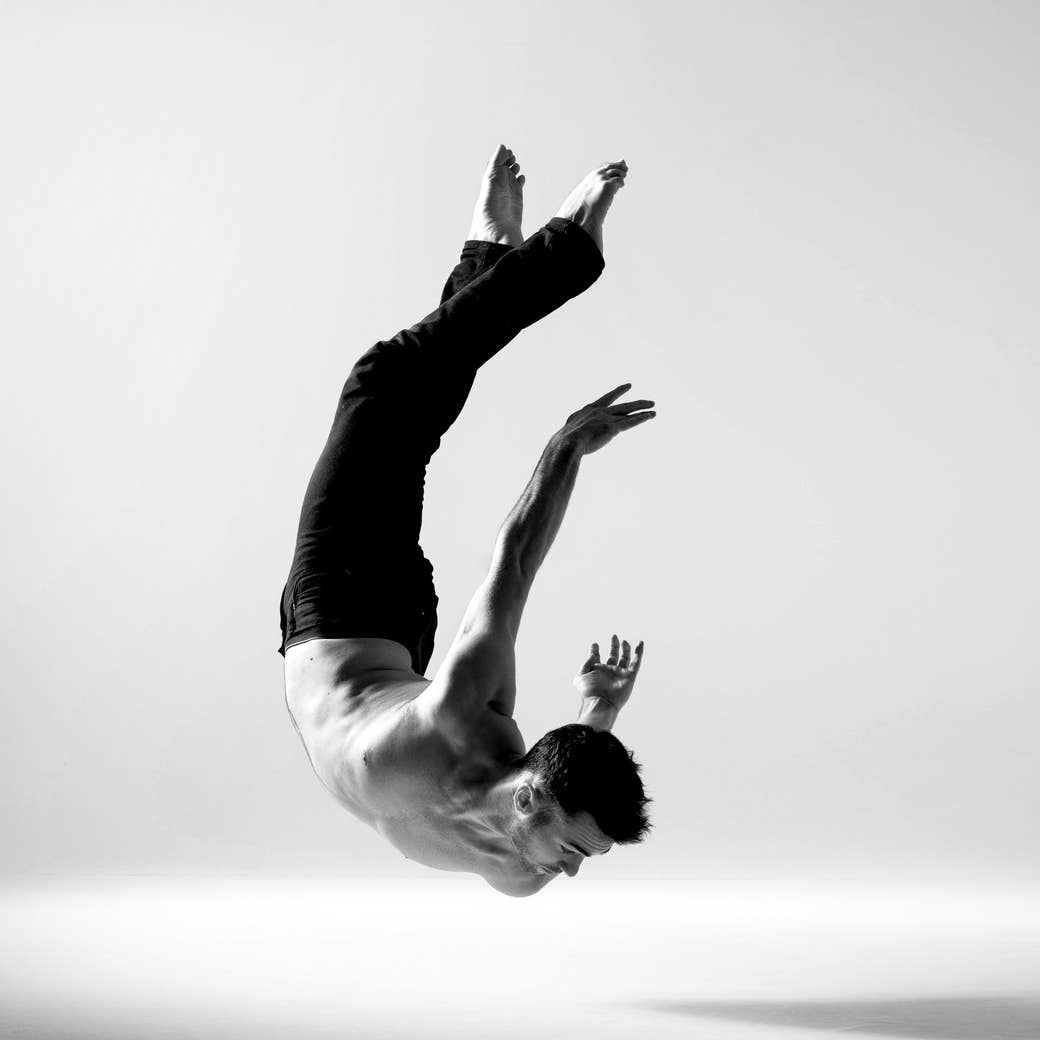 Nicola Selby is a UK-based photographer who has built a reputation within the dance community by drawing on her former career as a professional dancer.

The image above shows dancer Andre Miller in a promotional shot taken for dance company 12 Degrees North. "The camera is set relatively low to the floor so it does help to create the illusion that he is practically touching the floor," Selby says, "although he wasn't that far off either. Andre has trained as a gymnast so that helps with the landing situation."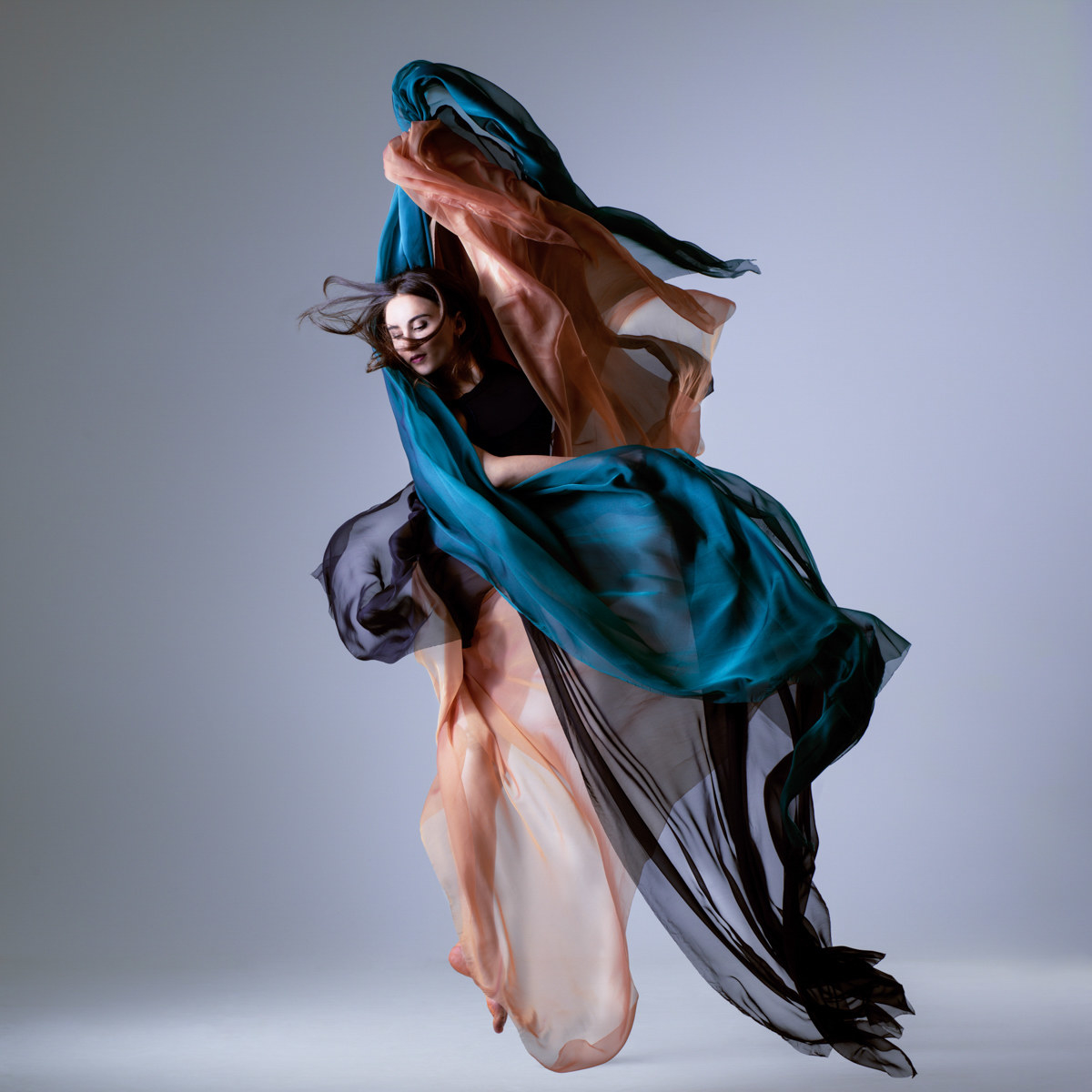 "Dancers are perfectionists and always strive to get 'That Wow Shot', which depicts everything about them as a dancer and captures the energy and spirit of the movement," Selby says. "Having trained as a dancer myself, it does help with the anticipation of the movement and knowing just the right moment to press the shutter."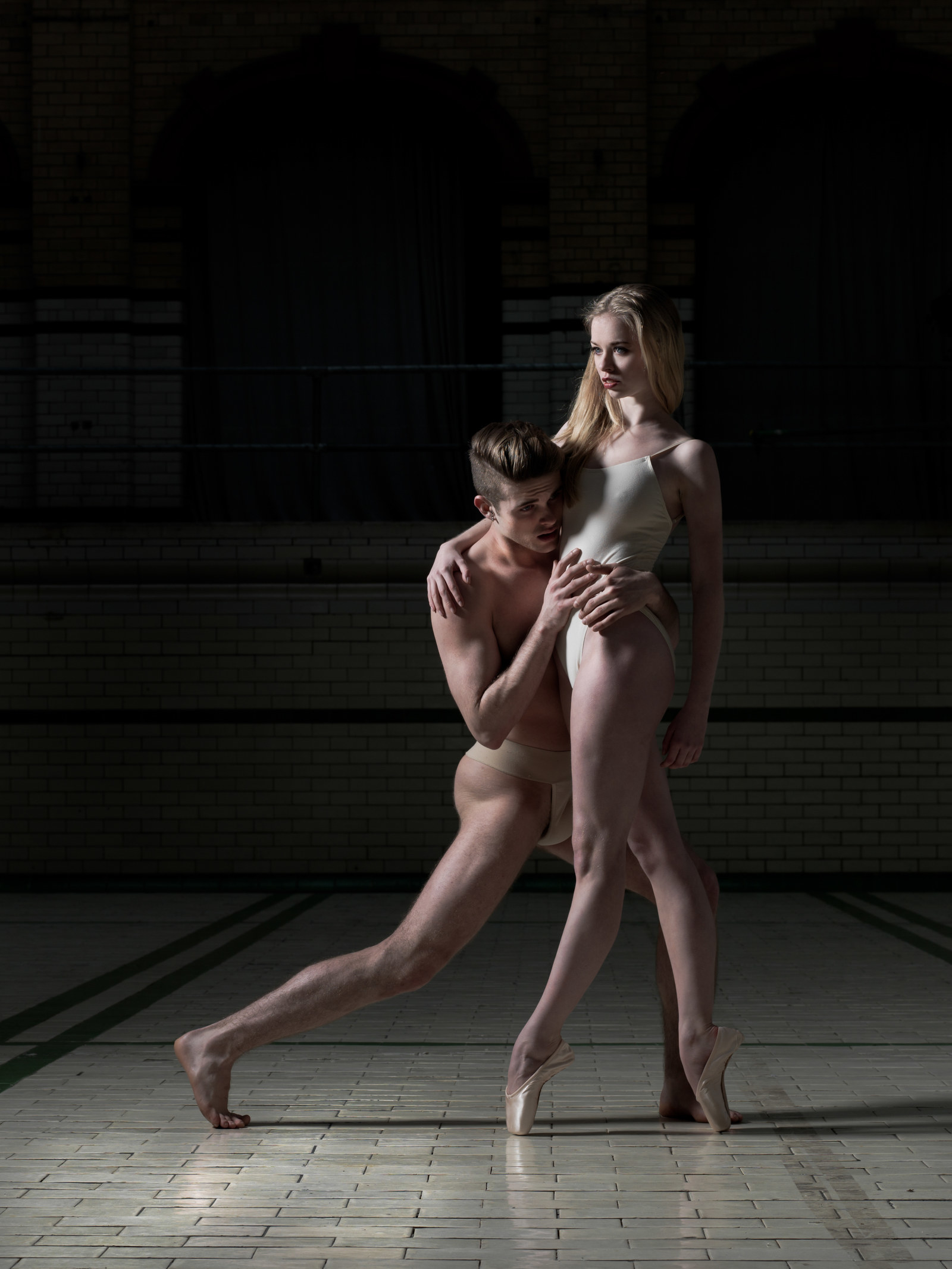 "At the moment I'm fascinated by merging dance and fashion together," Selby says. "I visualise scenes in my head and then research designers and locations that compliment my vision. The dancer needs to be photographed to show of their style, and the best of their abilities."

One of Selby's highlights from 2016 was being the official photographer for the Riverdance tour in the UK. "On a personal note," she says, "I've had many highlights, but my greatest achievement is still being able to run a business producing dance shots that are appreciated around the globe whilst being a full-time mum to my little girl, who turns 3 early next year and is already a budding dancer."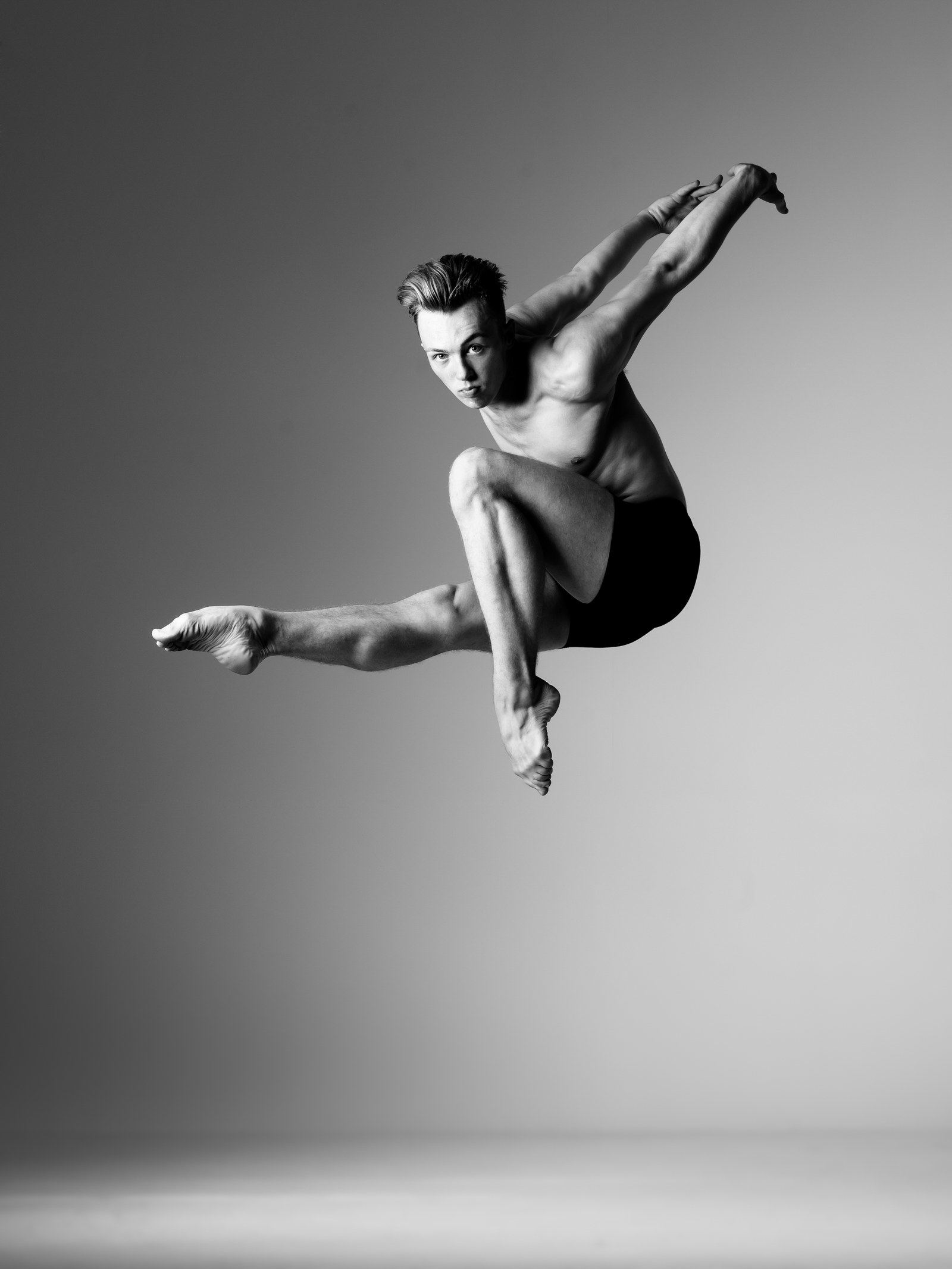 Rick Guest
Rick Guest exhibited his series What Lies Beneath in January 2016 in London, featuring portraits of dancers in the clothes they wear for their daily ballet practice. The subjects come from some of the most prestigious dance companies around the world.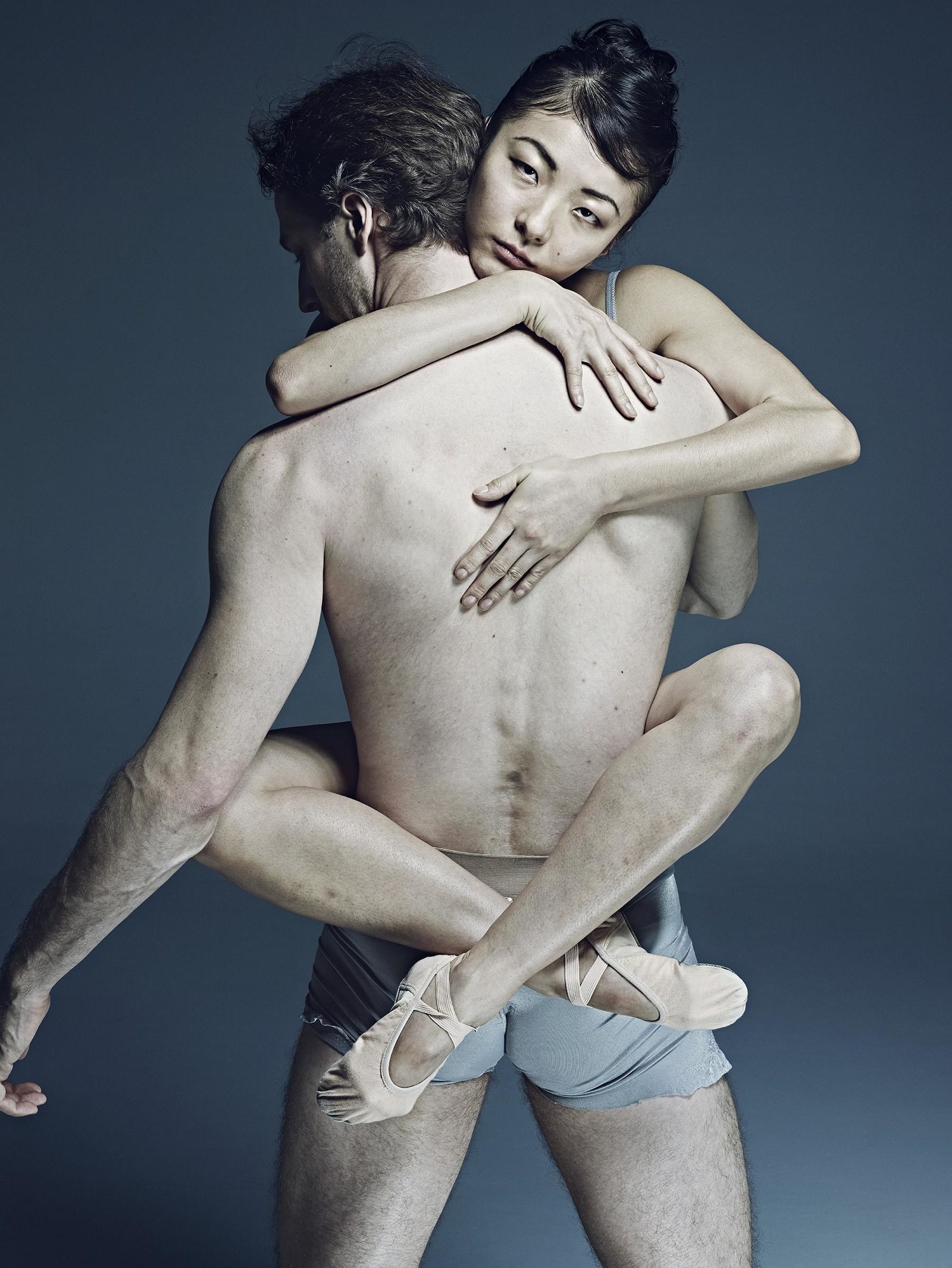 Guest's aim was to show the determination and sacrifice needed to succeed at ballet's highest level, "to strip away the external layers of costume, role and performance to reveal the character of the dancers themselves," he says. "Once exposed, we see a life of dedication, resolve and sacrifice, reflected in their eyes and carved into their bodies."

Press for the project, including a BuzzFeed article in January 2016, reached an enormous 274 million people, Guest says. Here's a selection of the portraits that were displayed earlier this year: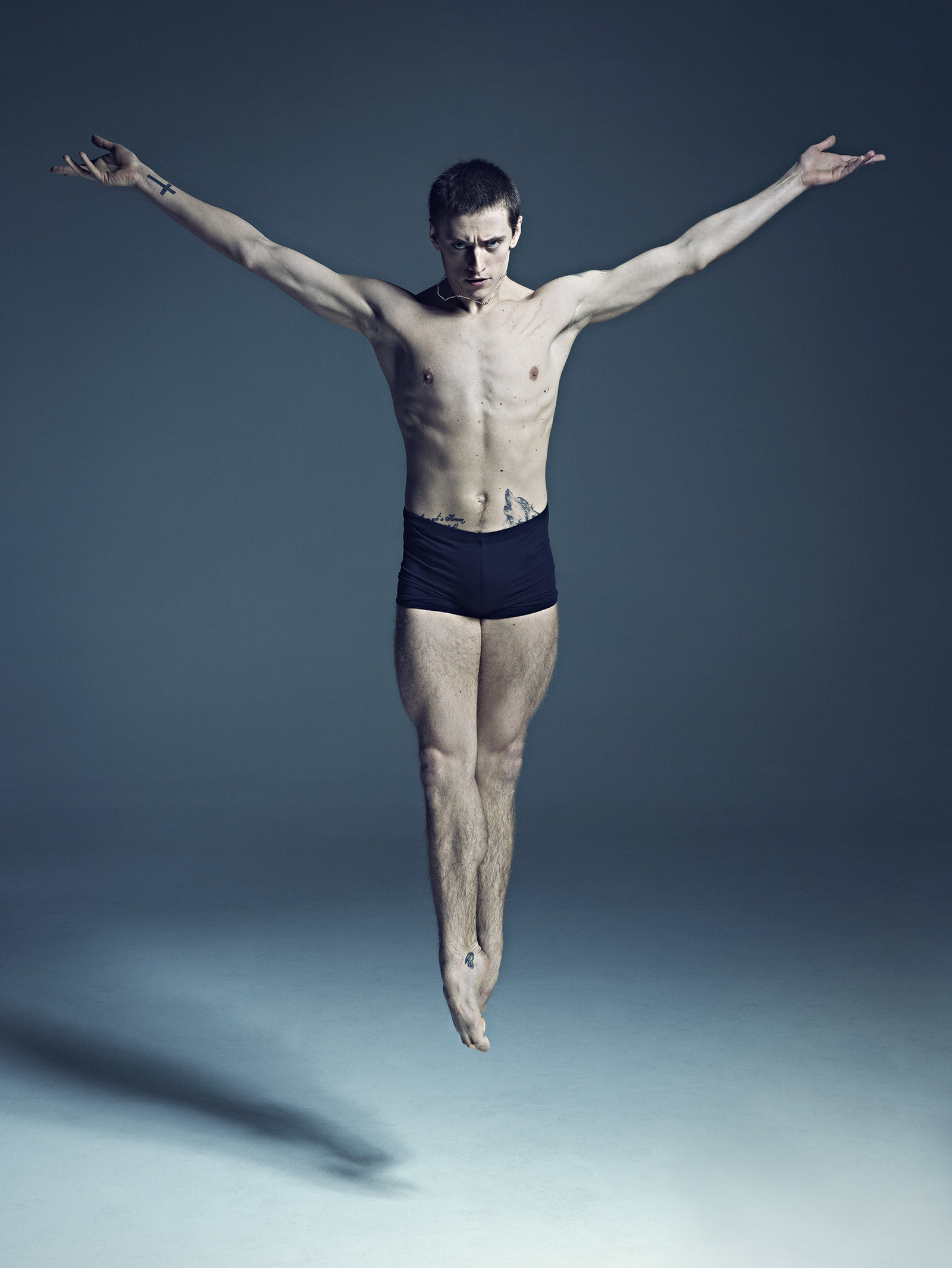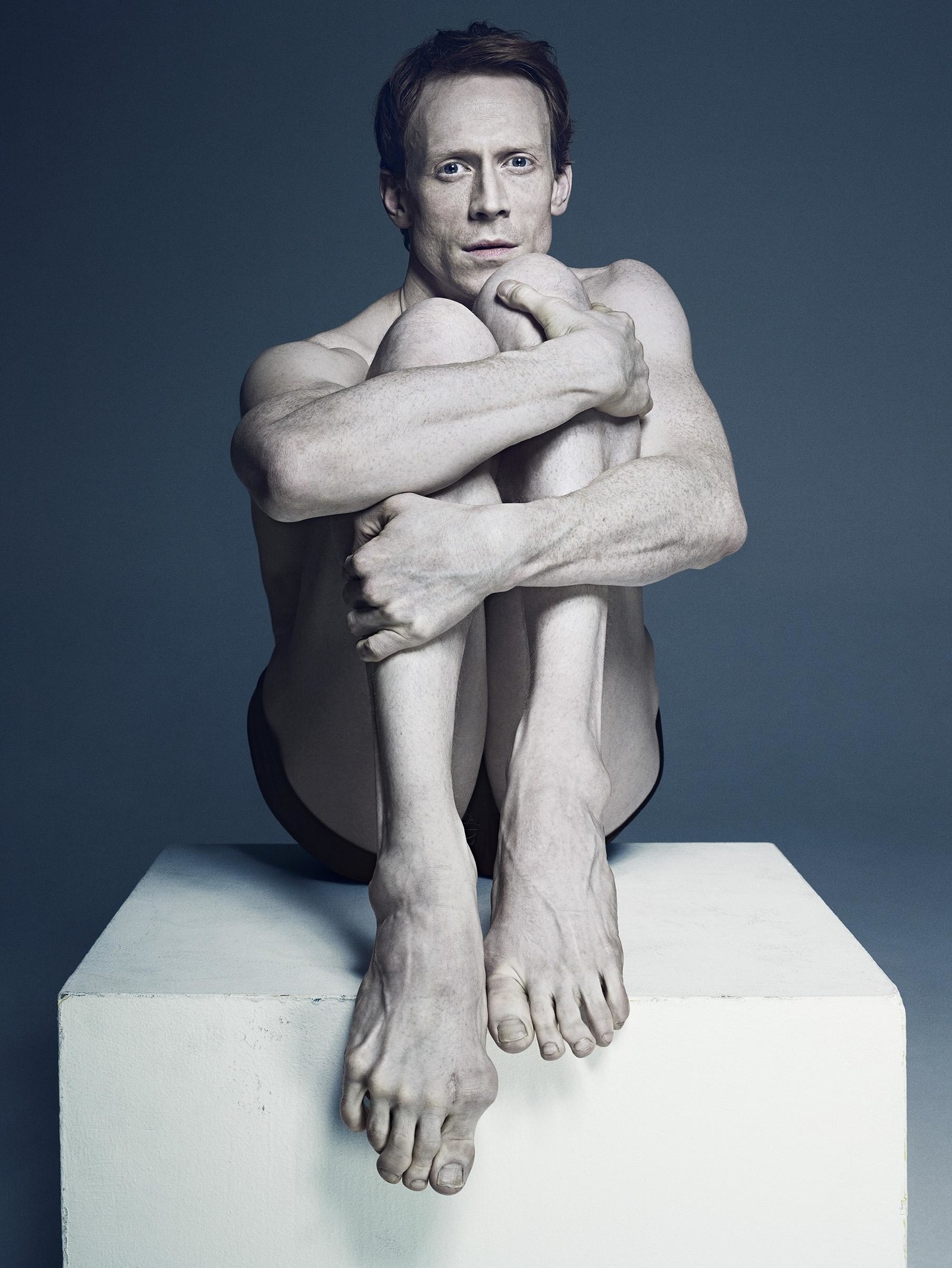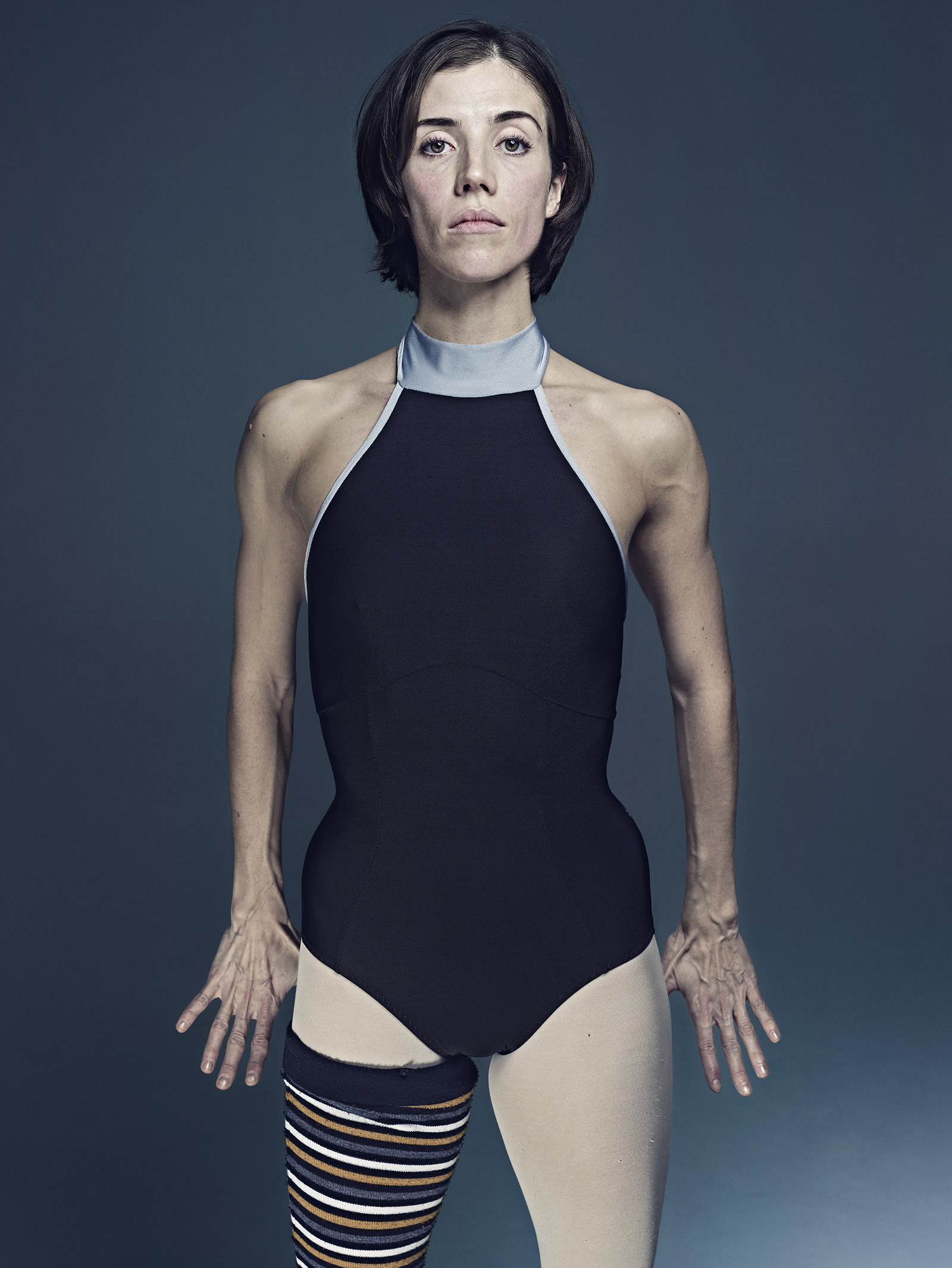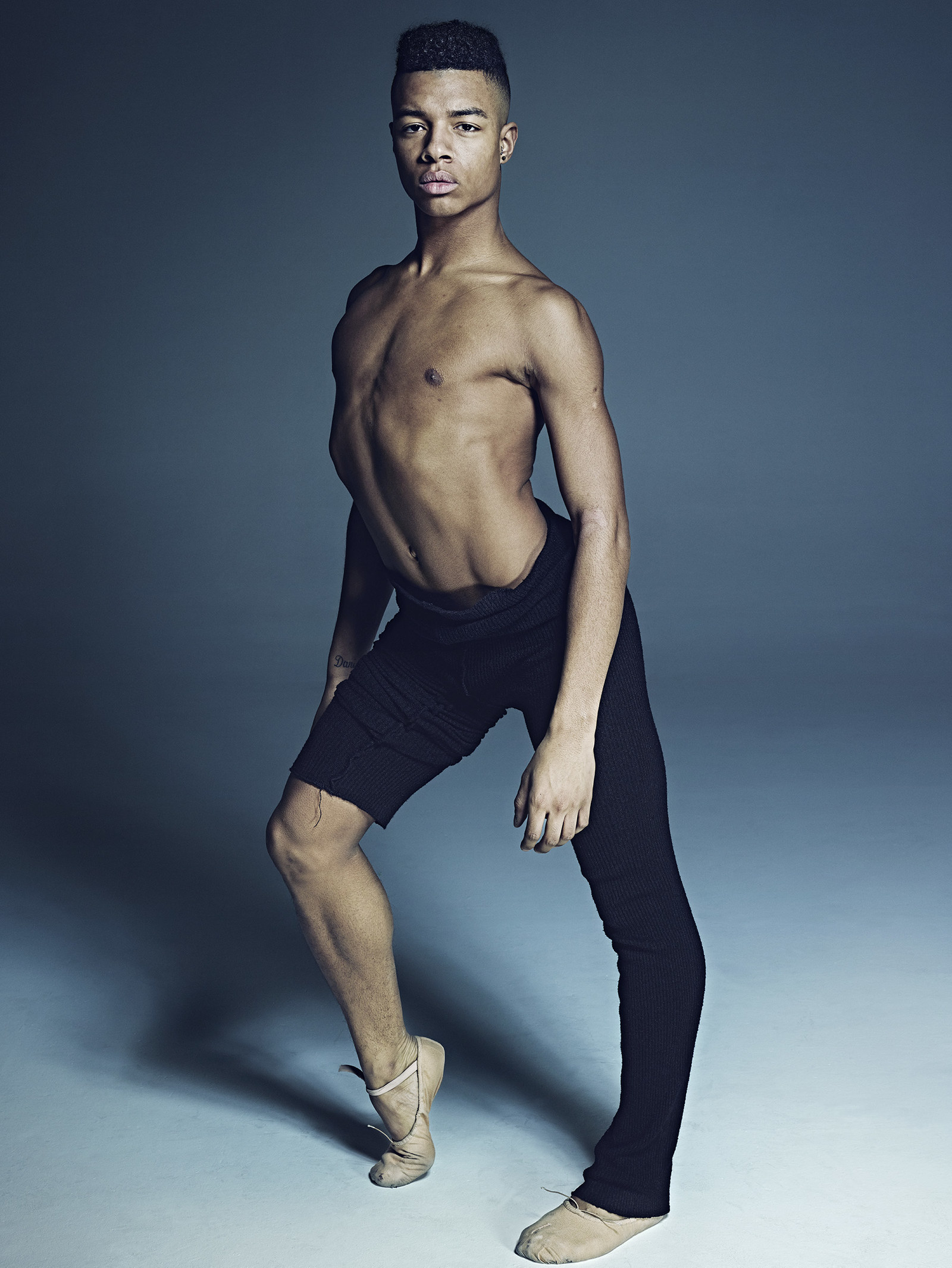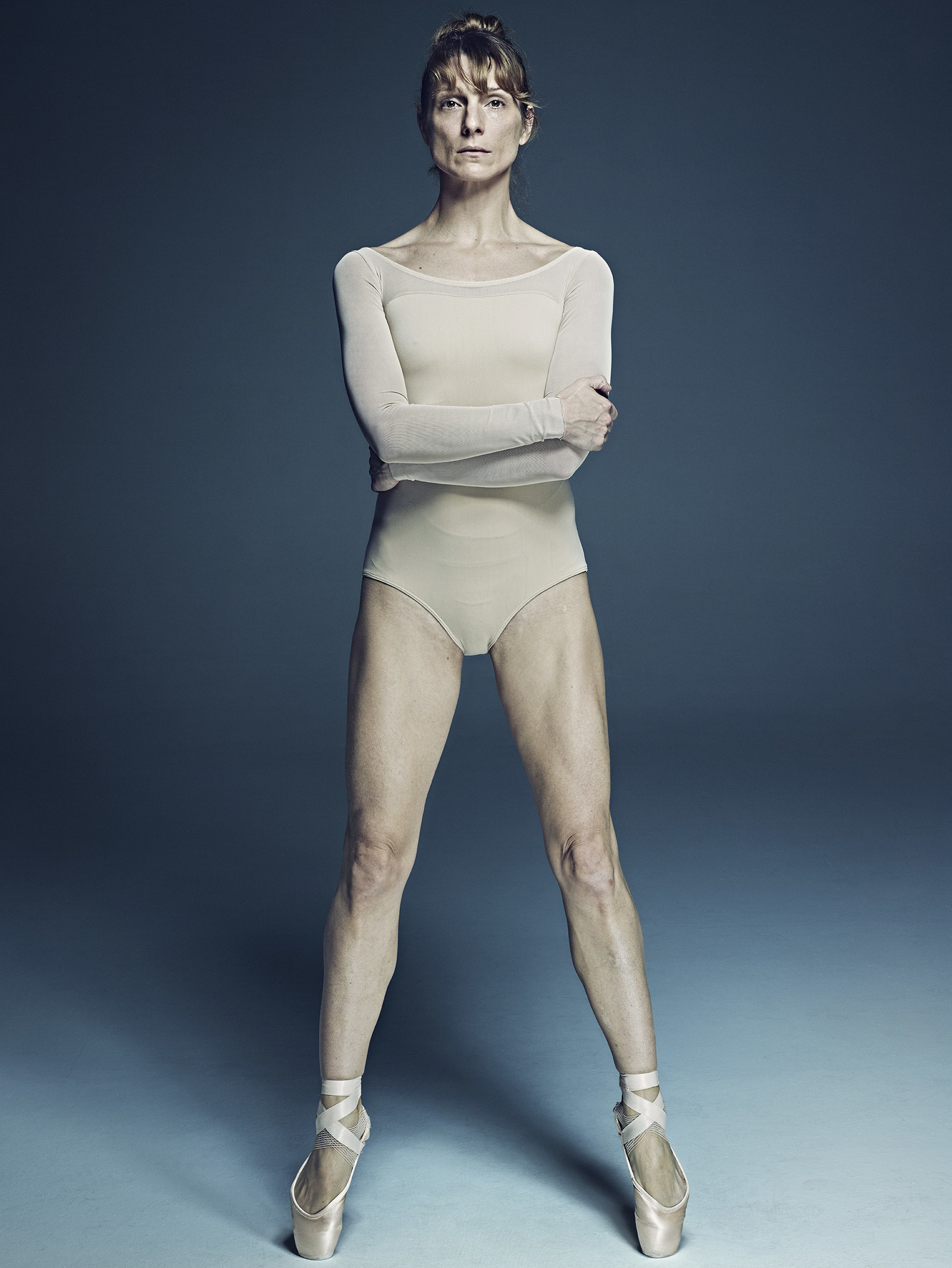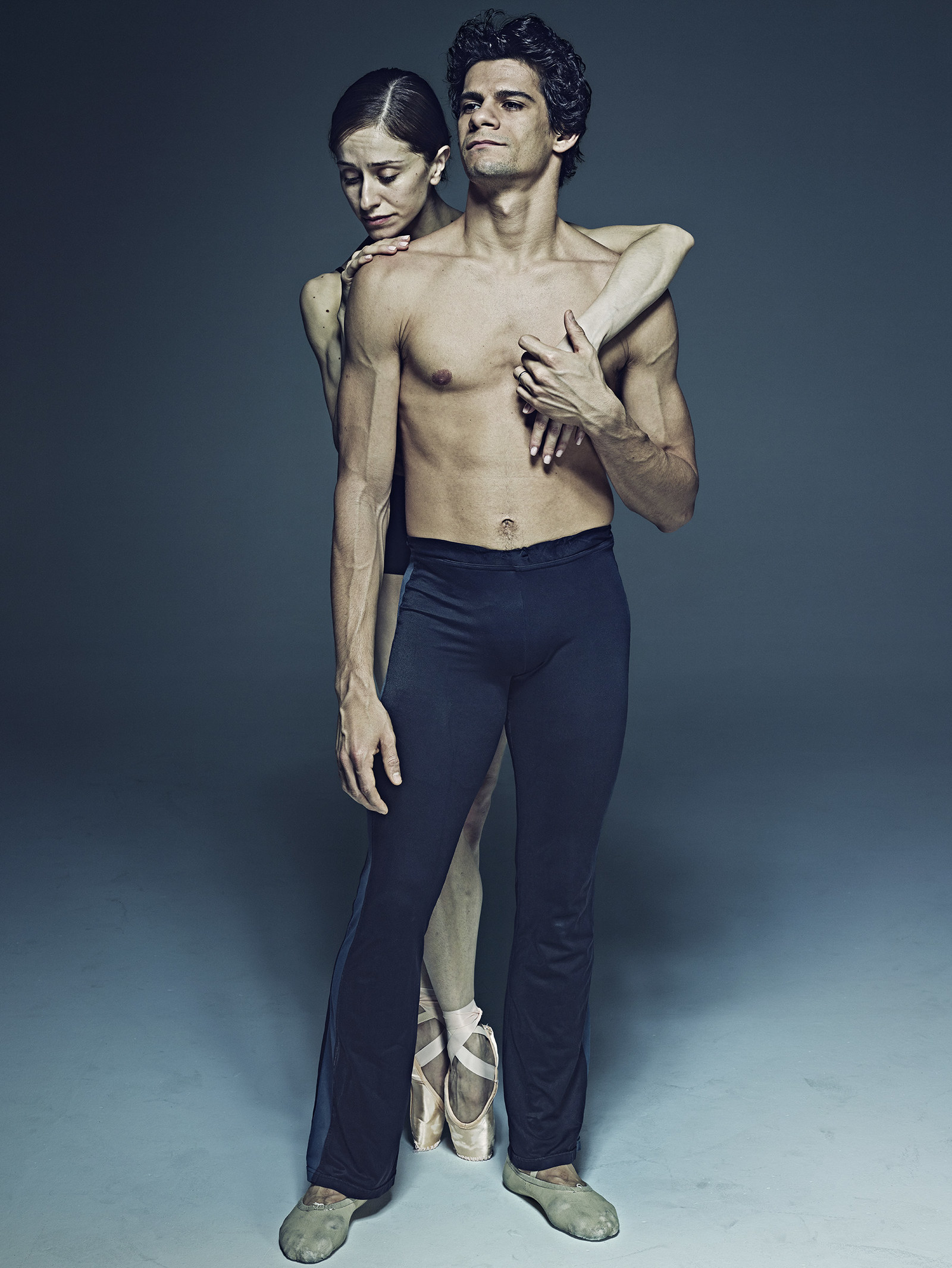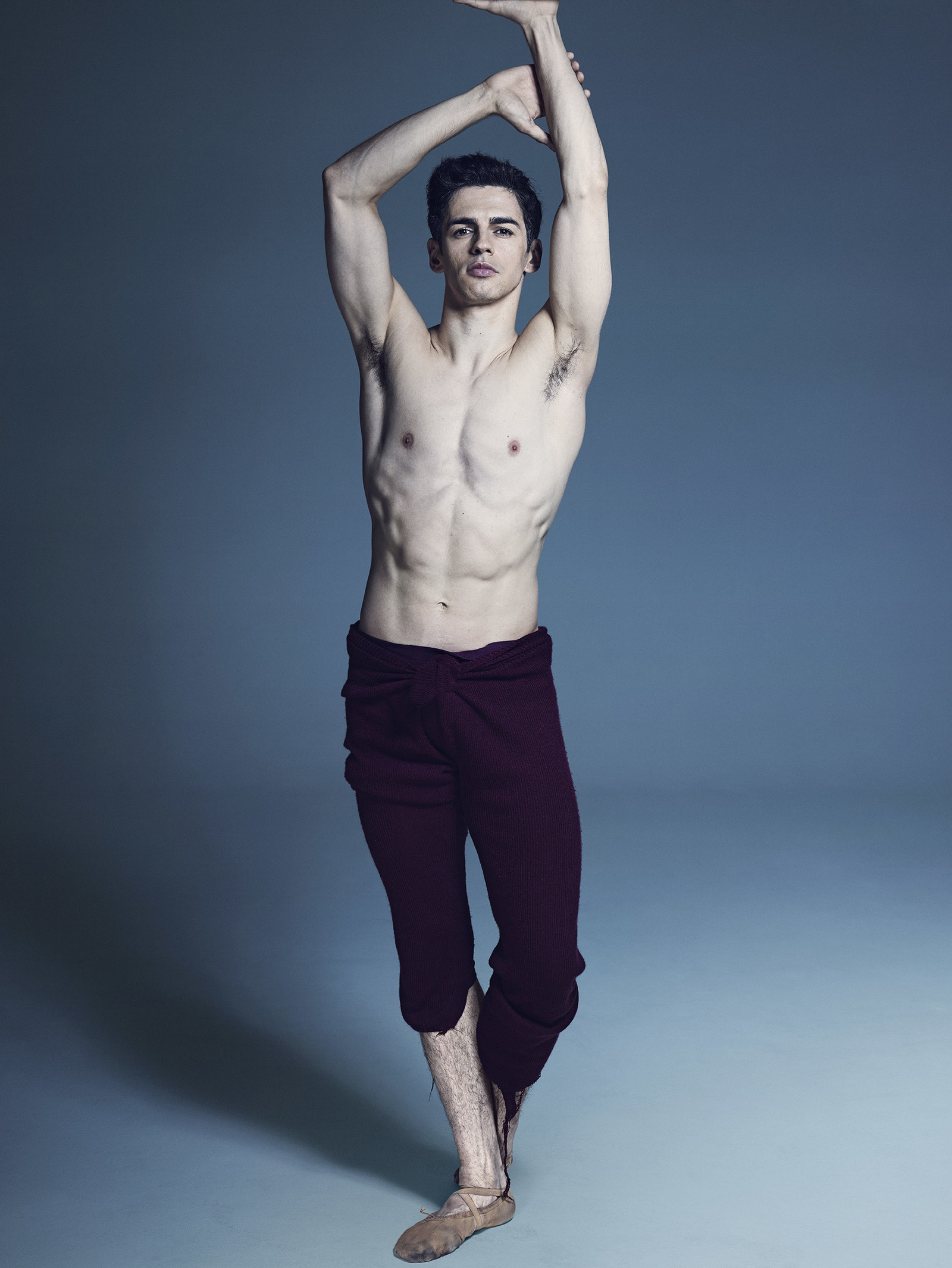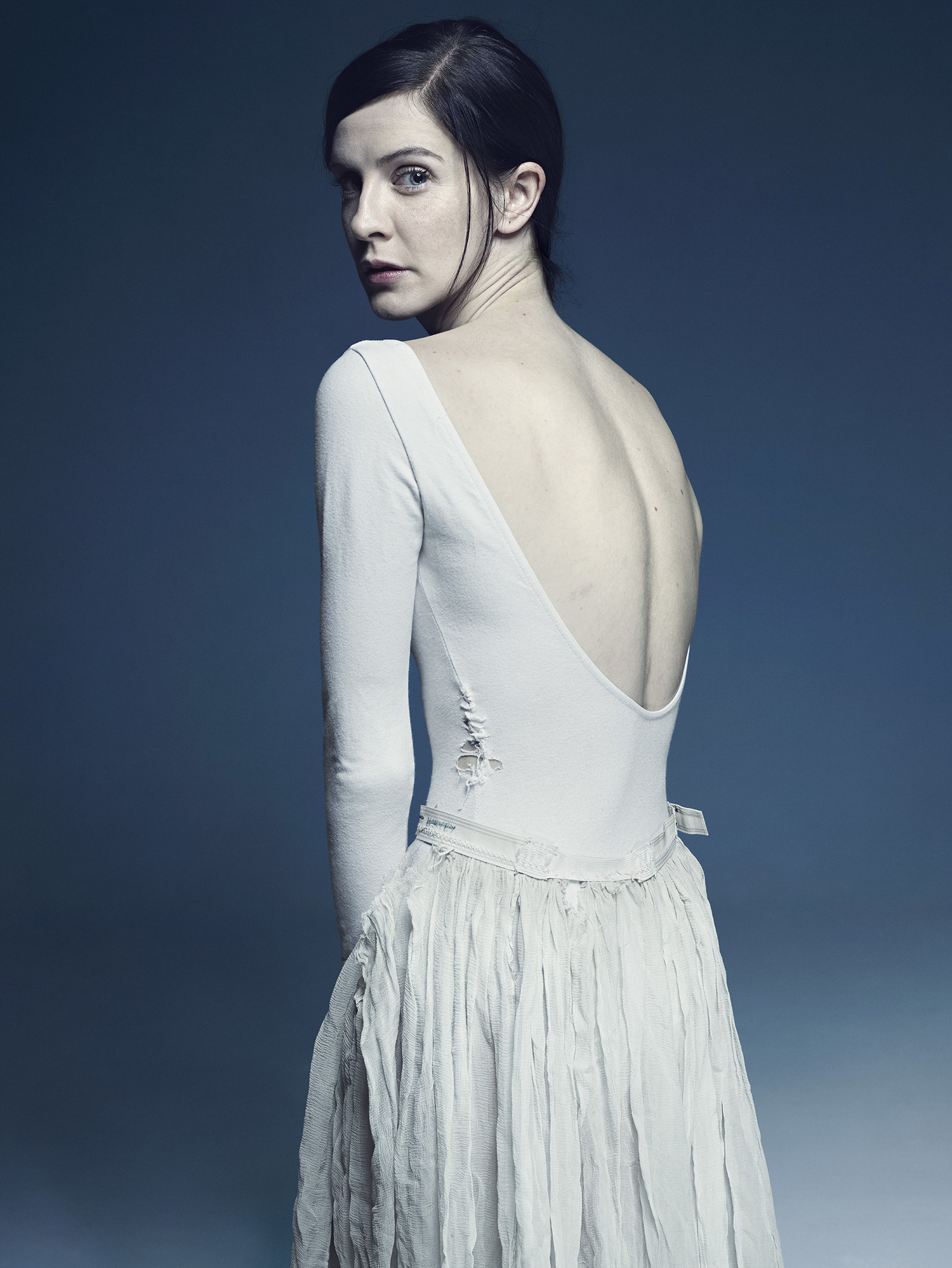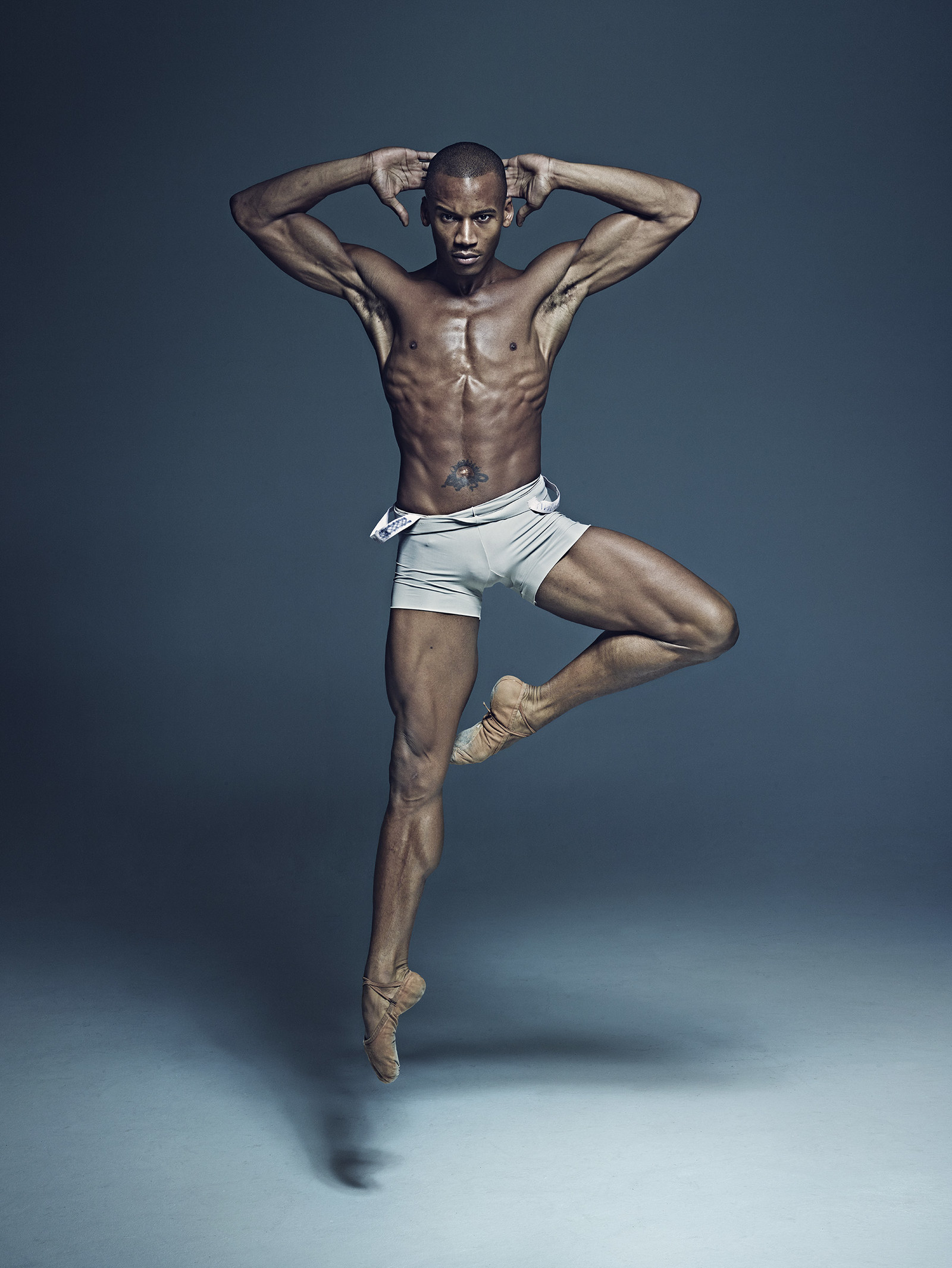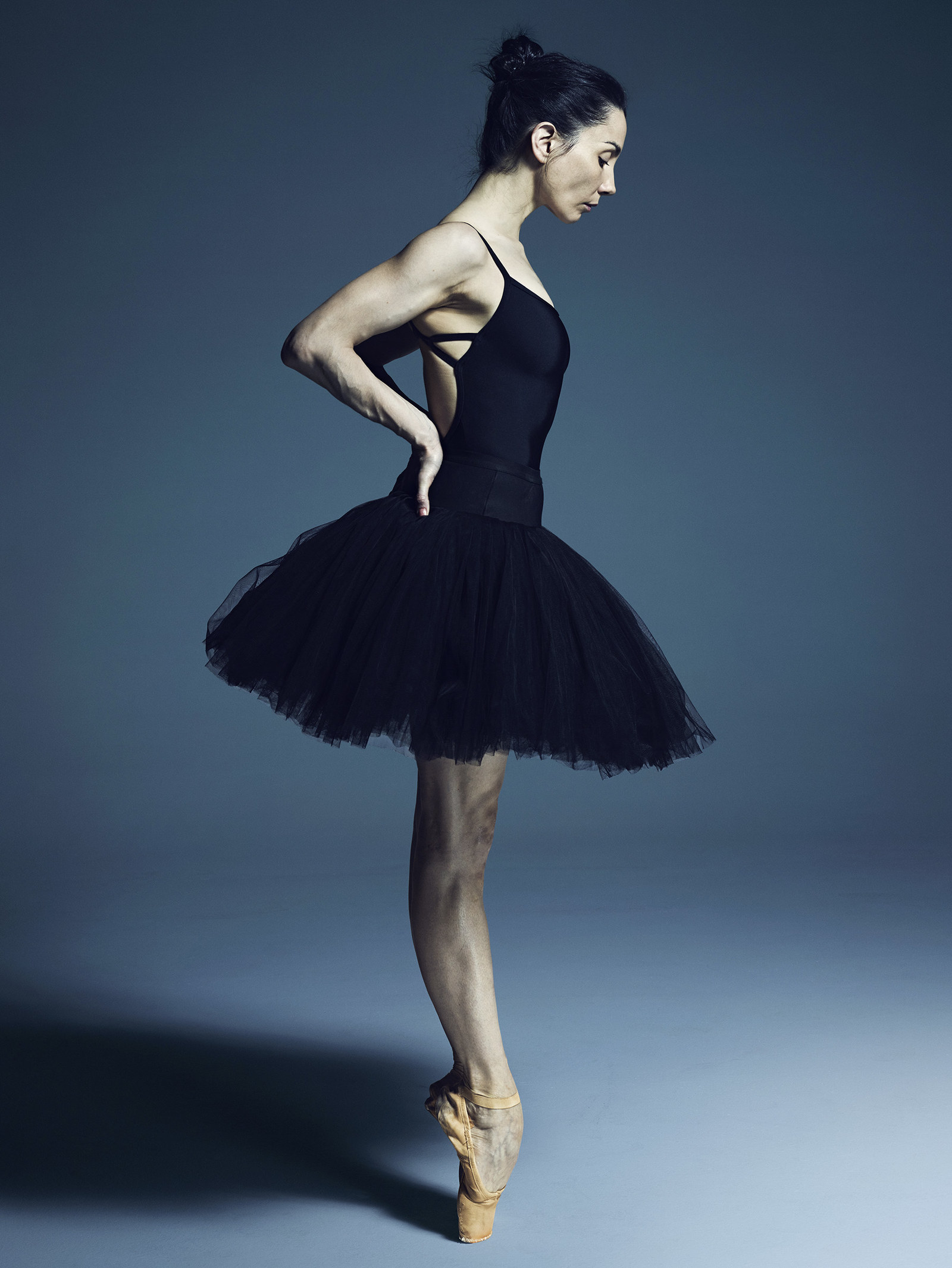 Rick Guest also made the series below with dancers from the Richard Alston Dance Company.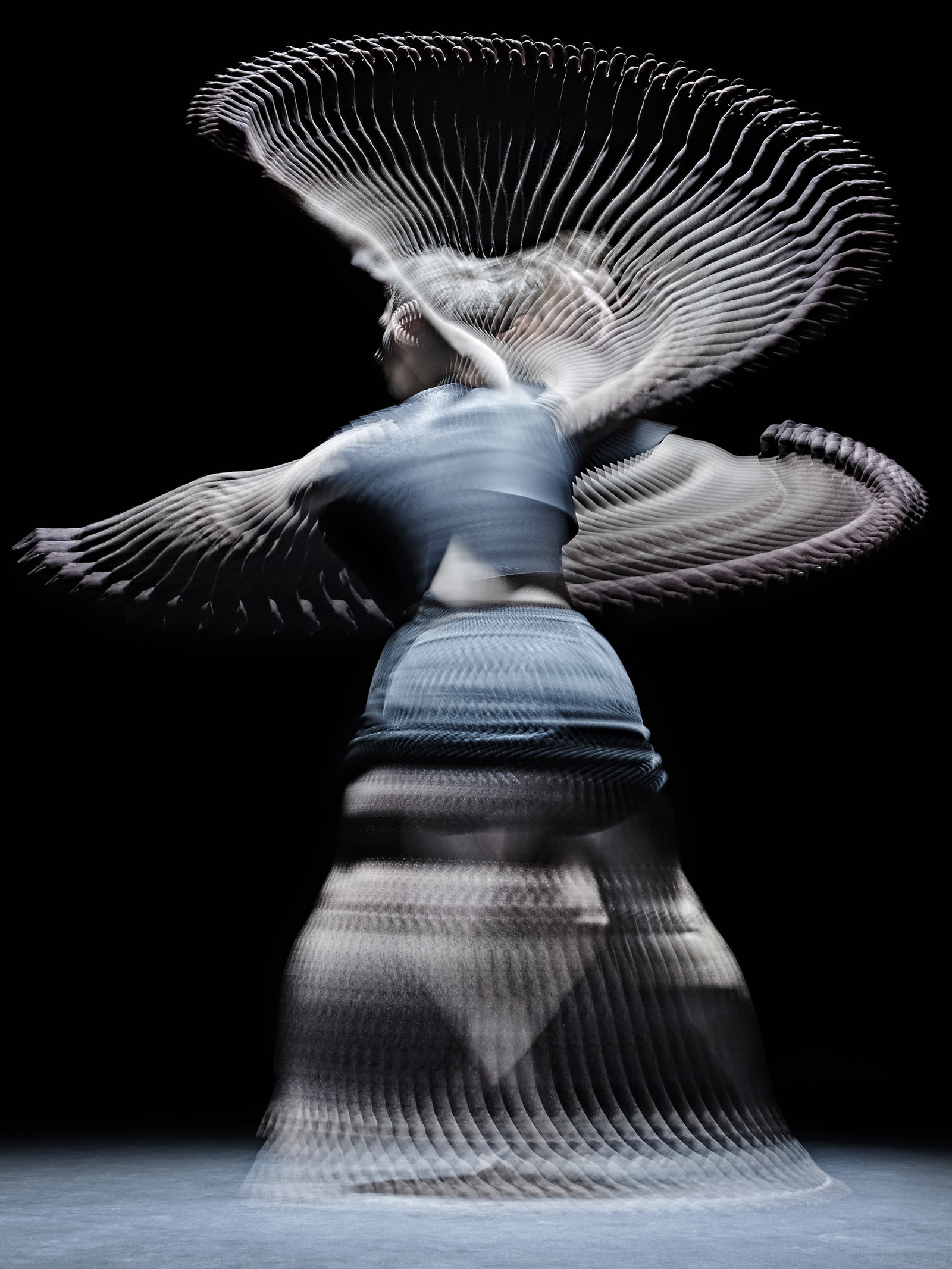 Guest explains the thoughts behind this series: "Photography is designed to freeze moments, to capture and hold in its grasp both the fleeting and the ephemeral.
"However, the choreographer and dancer are often not interested in positions A or B, but on the journey and logic between the two. This project came about to try and use photography to achieve both these goals, the progression of movement through time and the suspension of time itself. The results are an homage to the dancers themselves; their physicality, grace, and expression."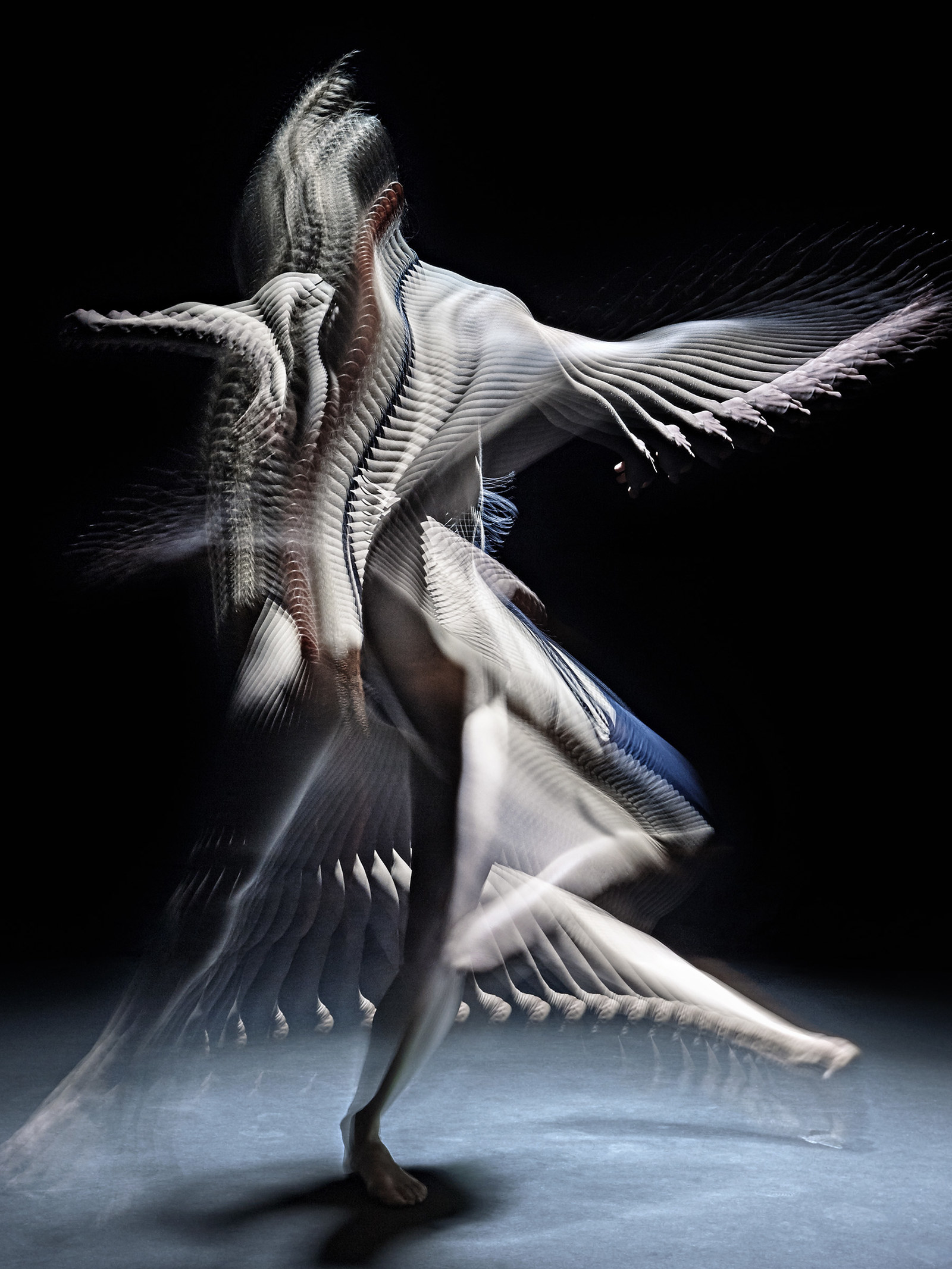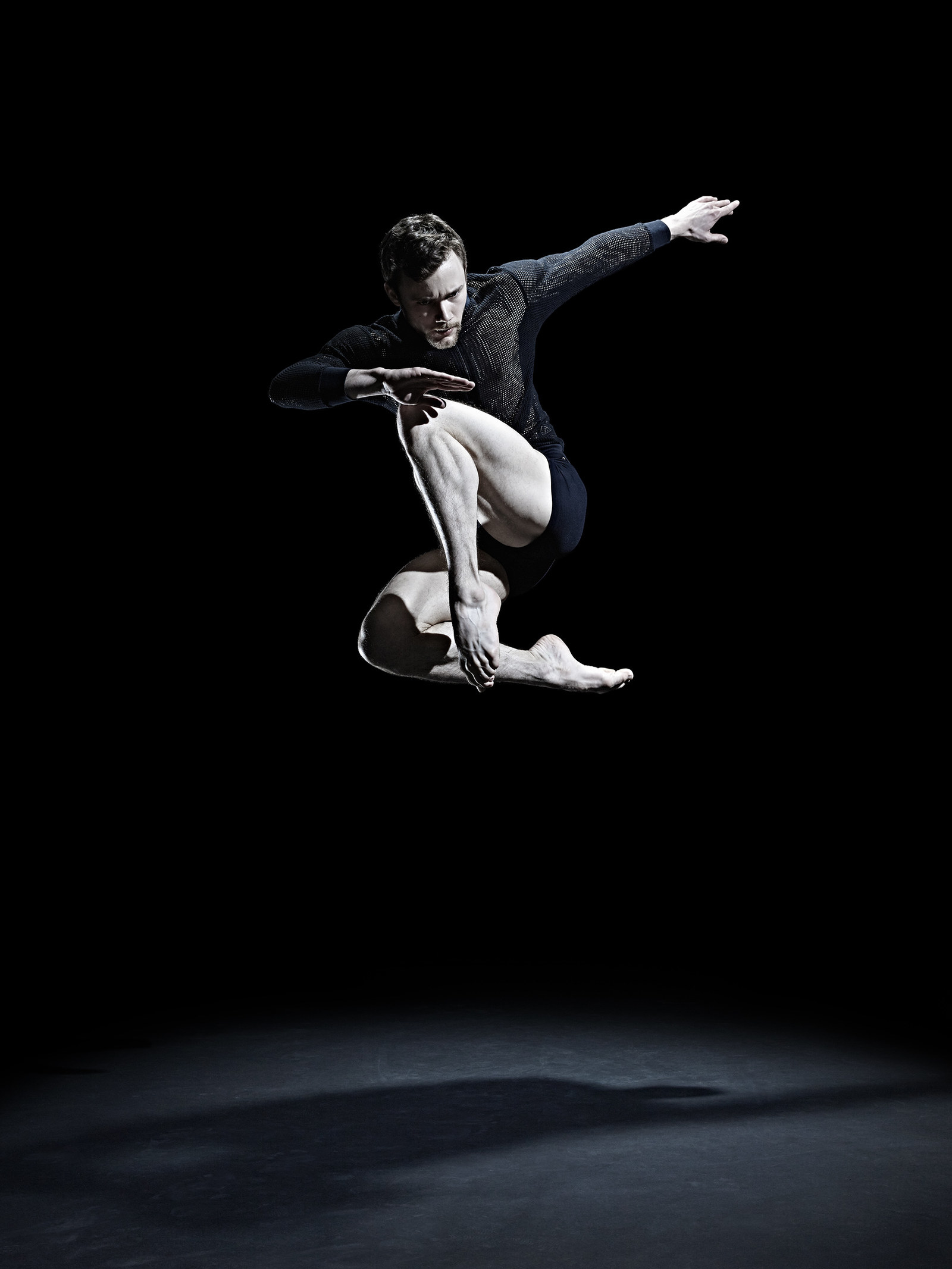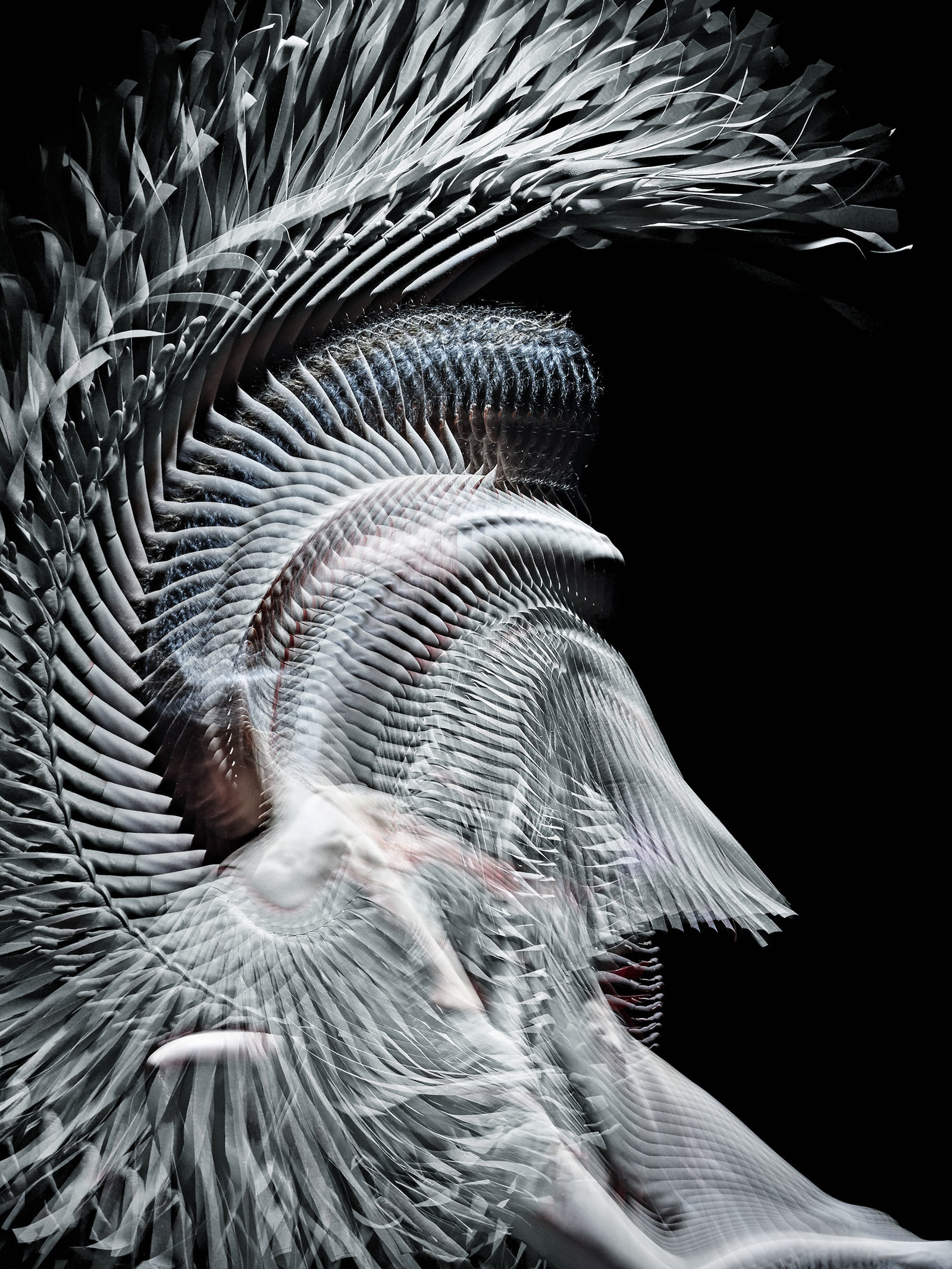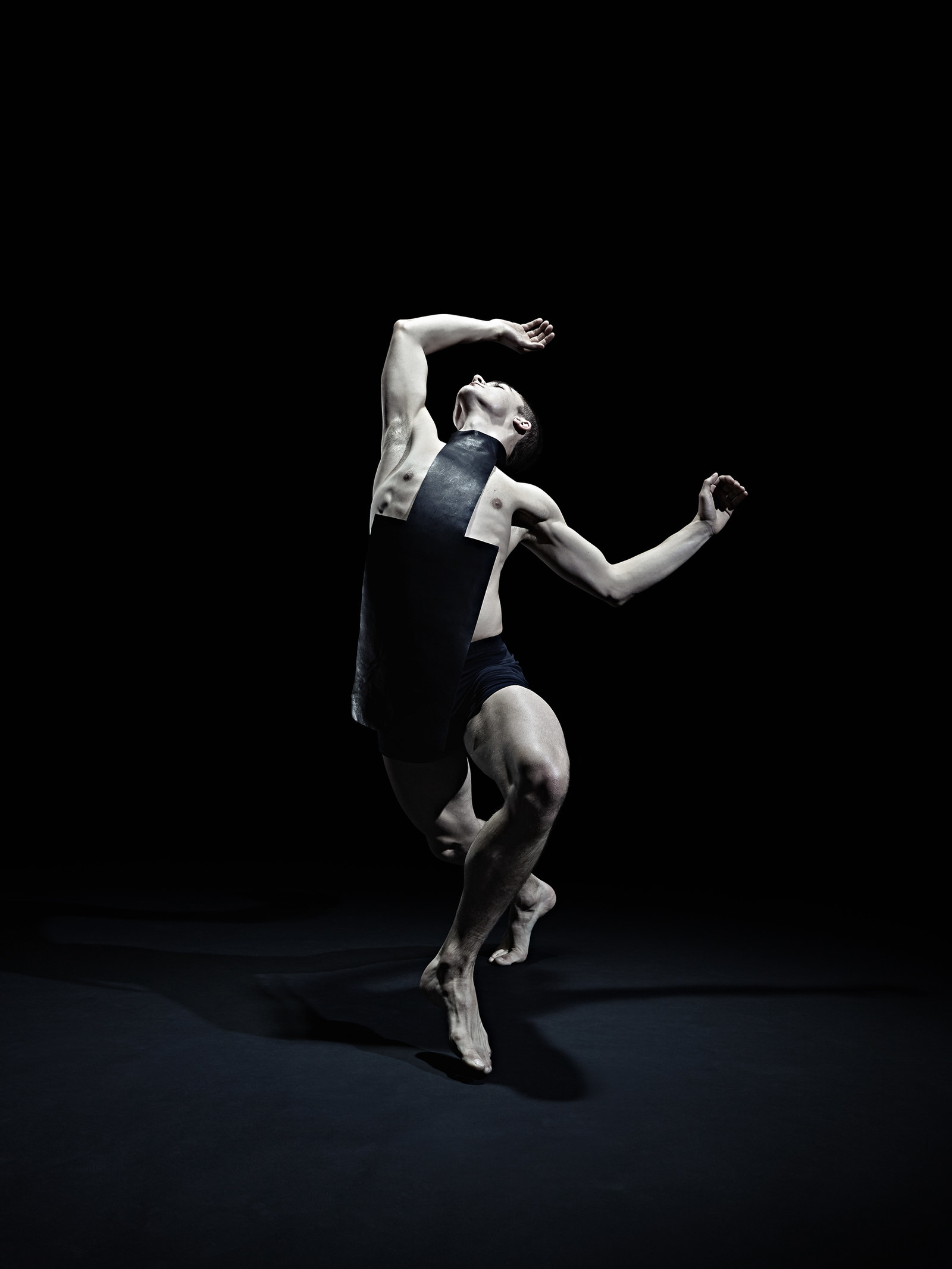 Guest took the images below in collaboration with the English National Ballet, with the aim to "create three-dimensional volumes from the dancer's movement, something more sculptural and yet at the same time delicate, like a memory".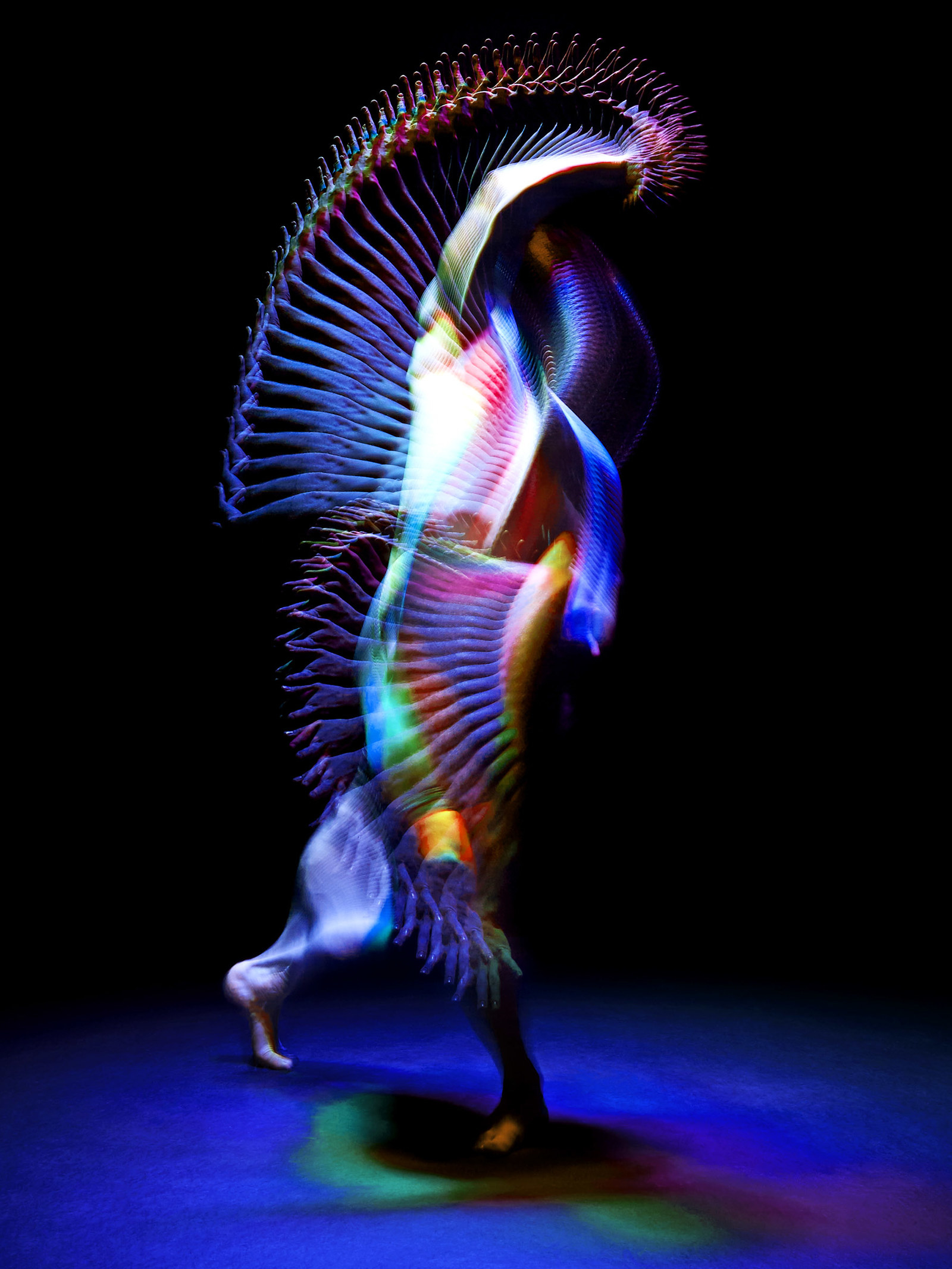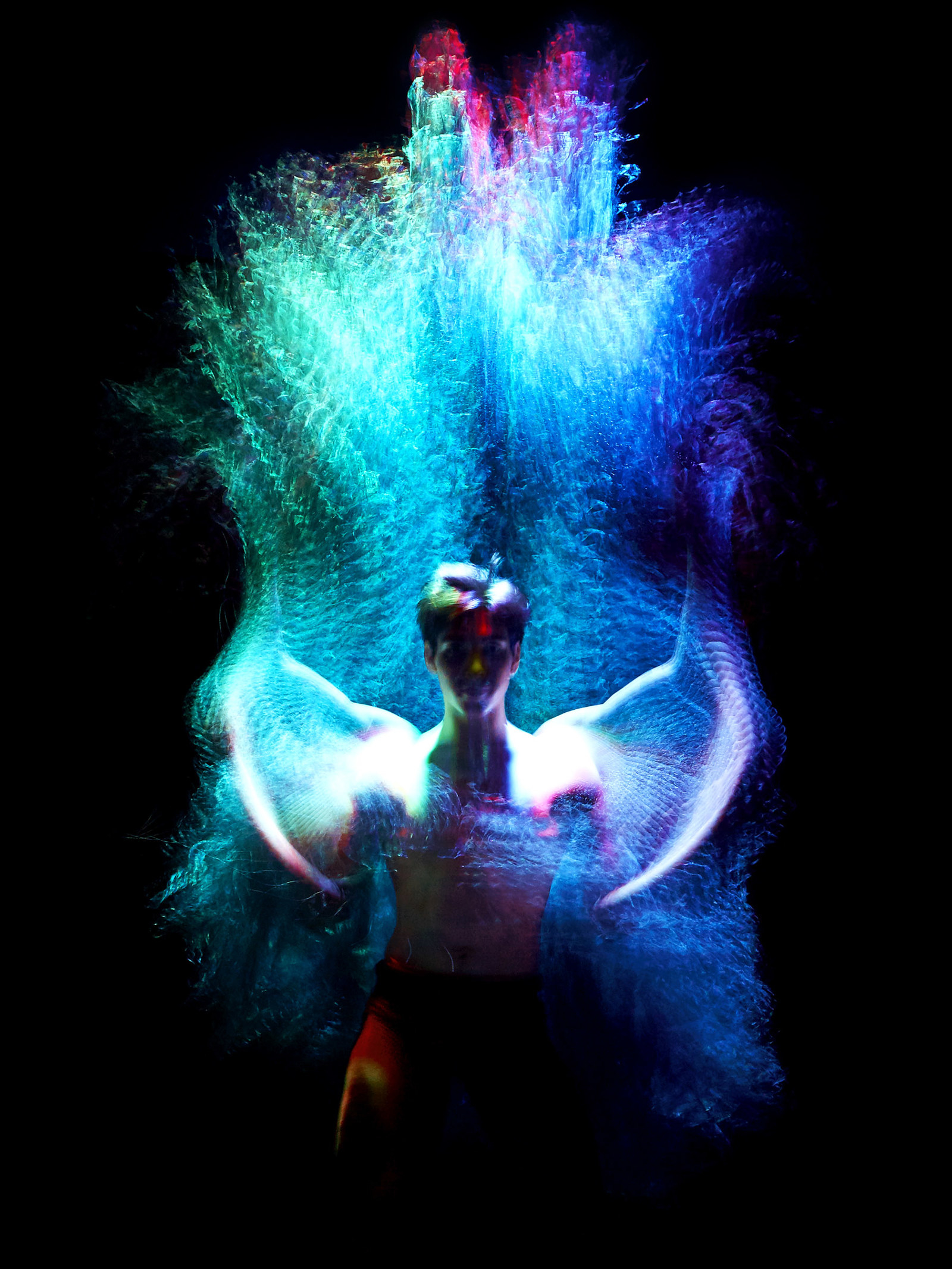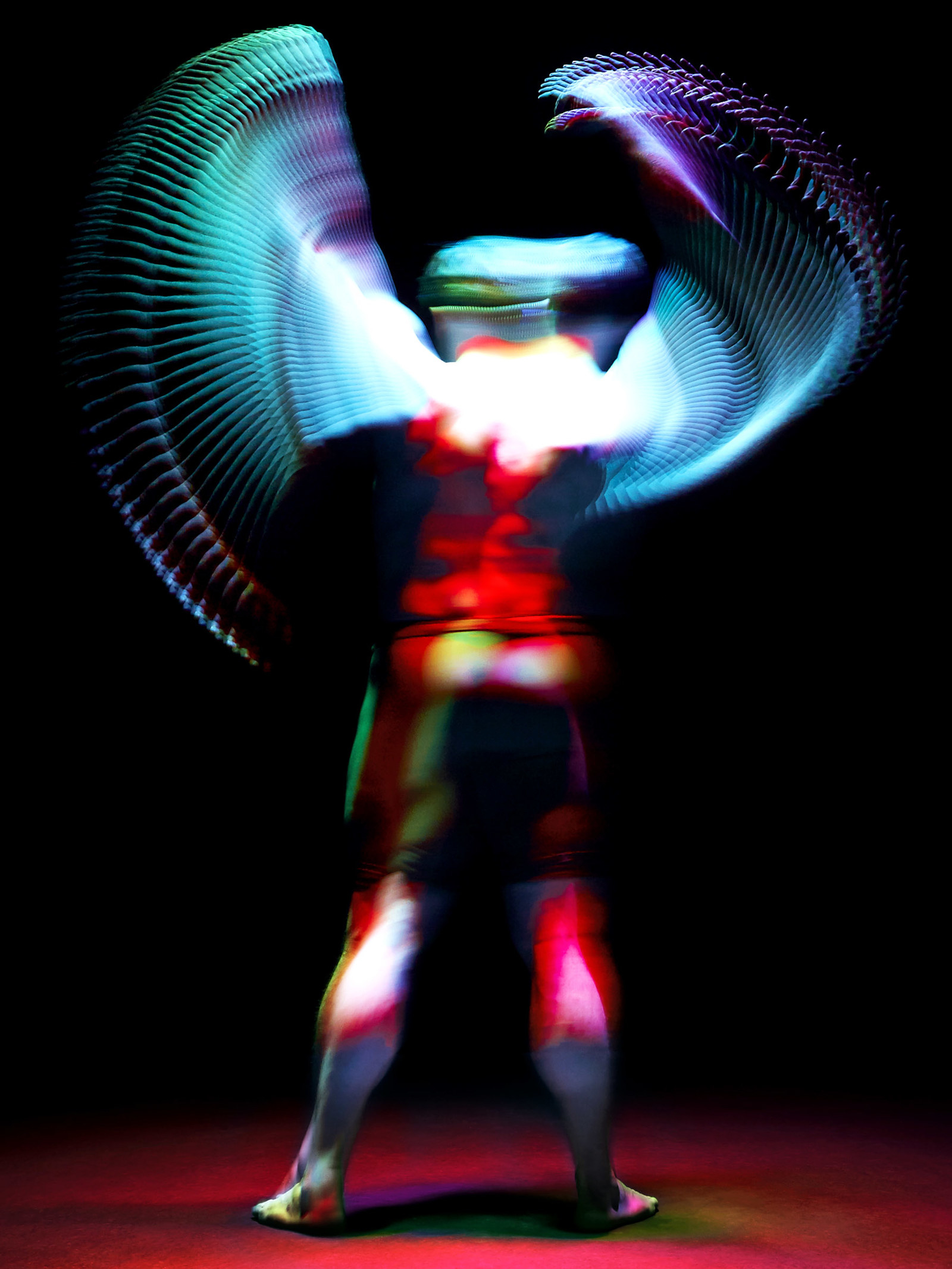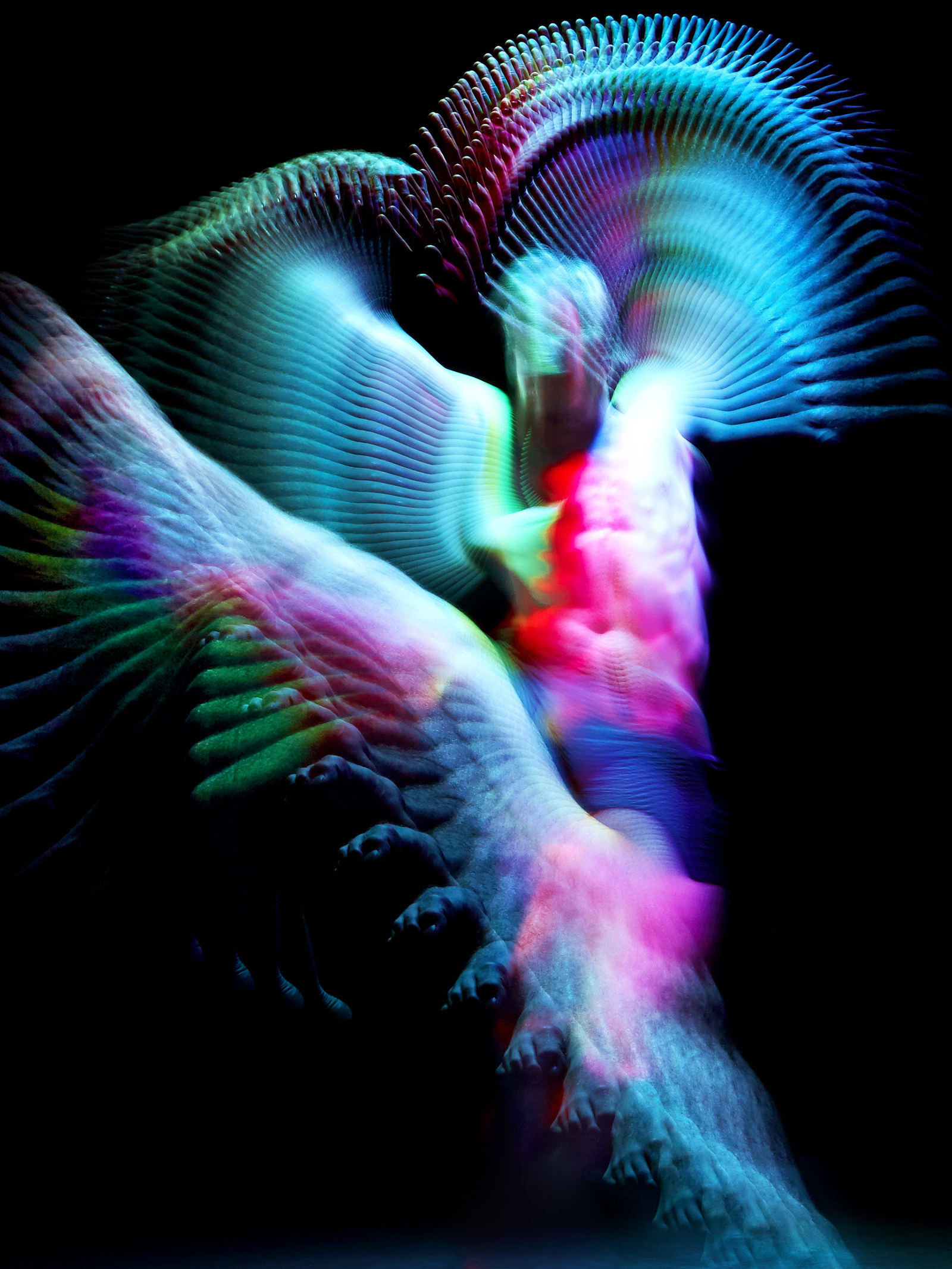 Guest also took the photo series below, which aims to "strip all traces of character away in a series of photographs that put the physical form at its centre".
All the photographs were shot completely out of focus to remove the identity of the dancers, resulting in "something beautifully sculptural ... emotional and evocative".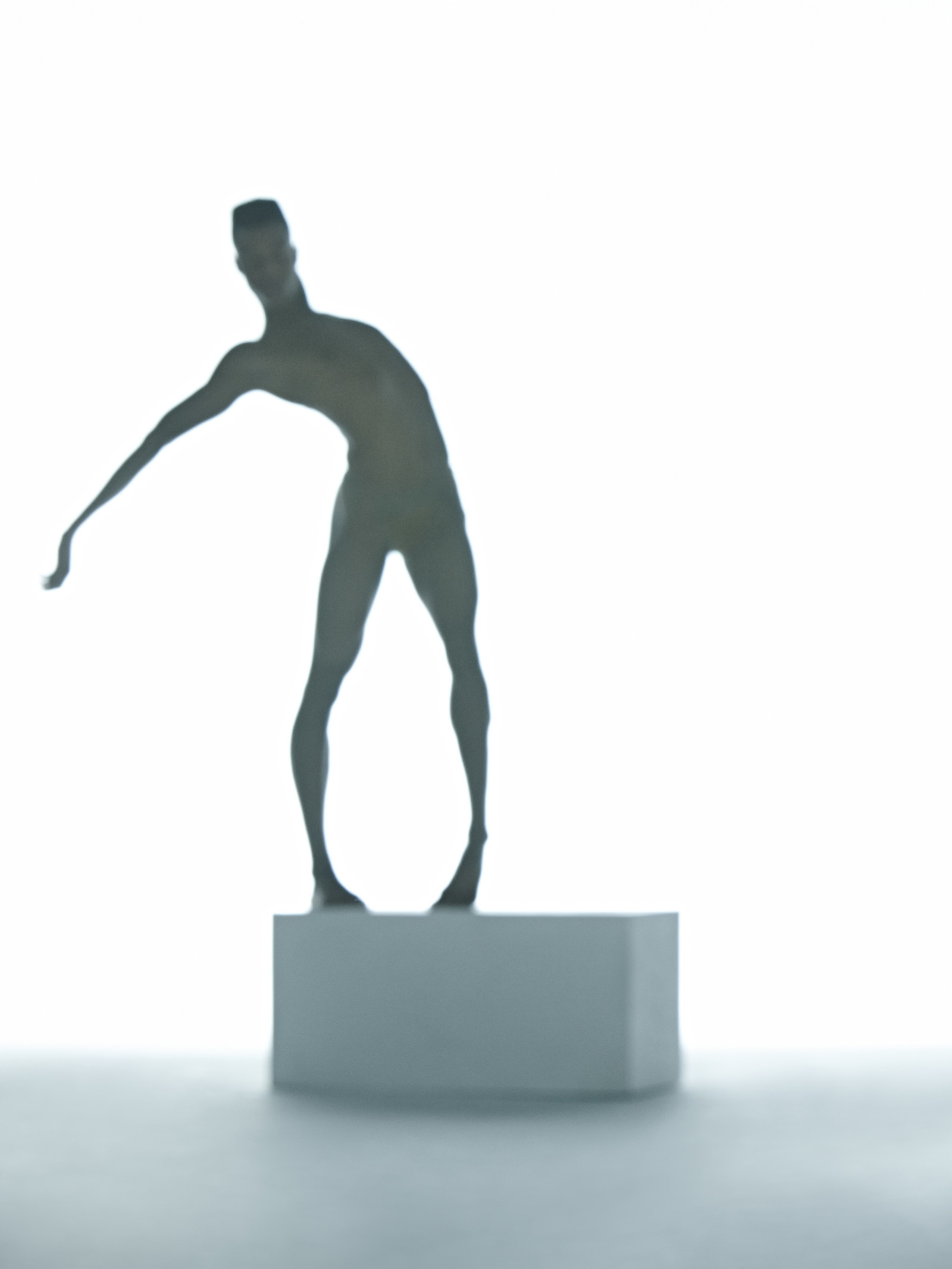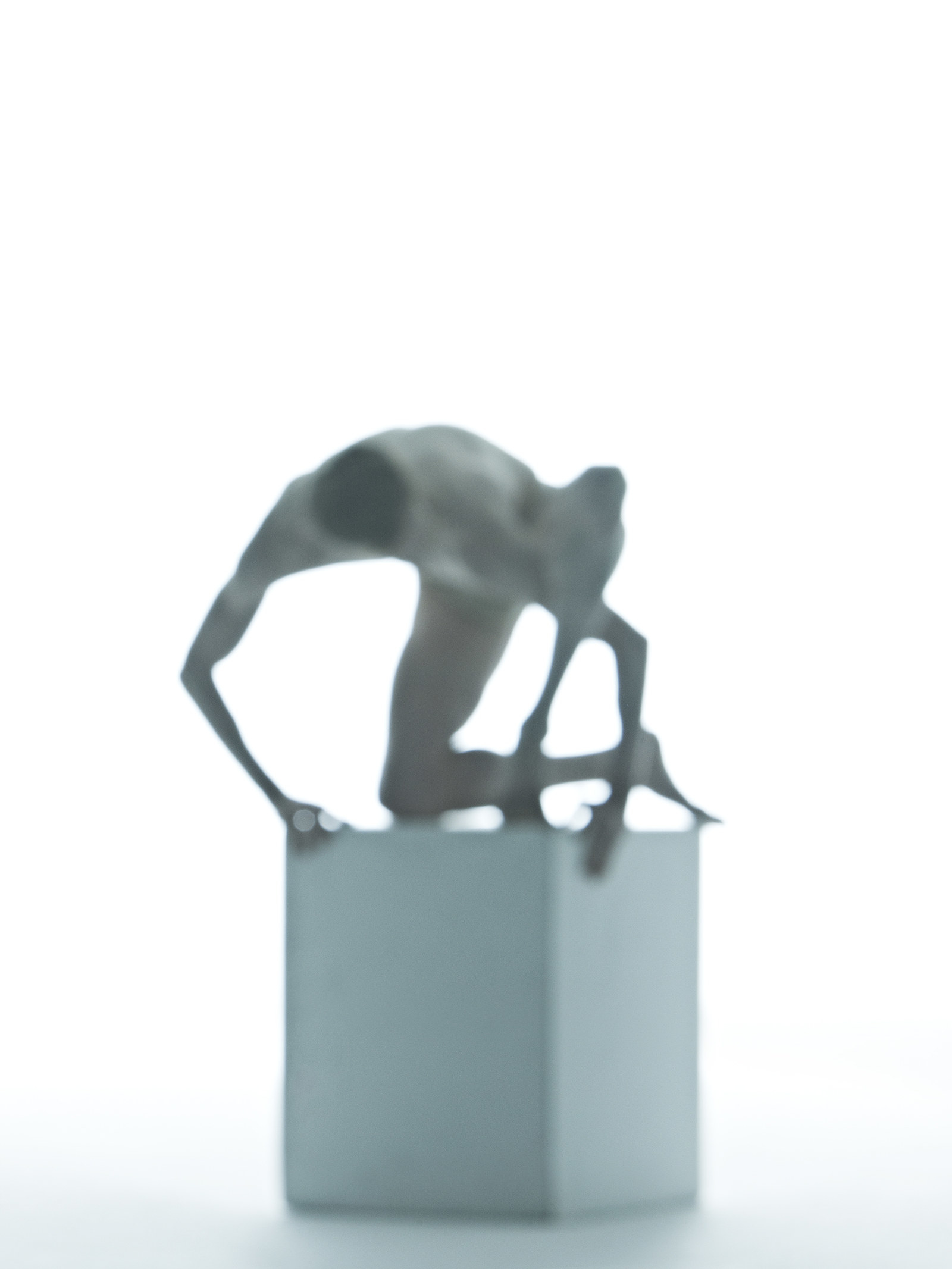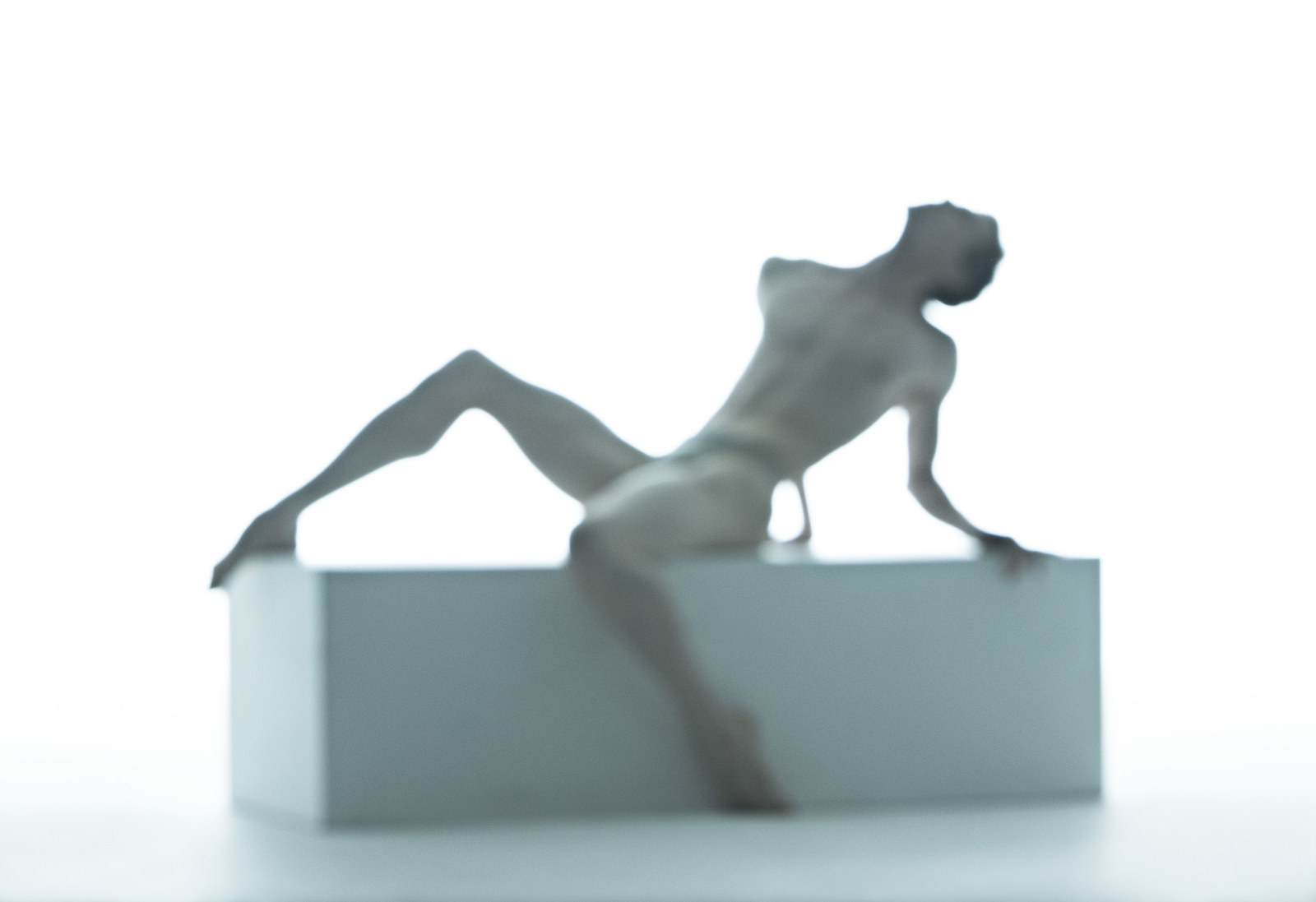 Lois Greenfield
New York-based Lois Greenfield has been experimenting with movement in photography throughout her 35-year career. Greenfield prefers "to work outside the constraints of choreography, collaborating with dancers on improvised, non-repeatable, often high-risk moments".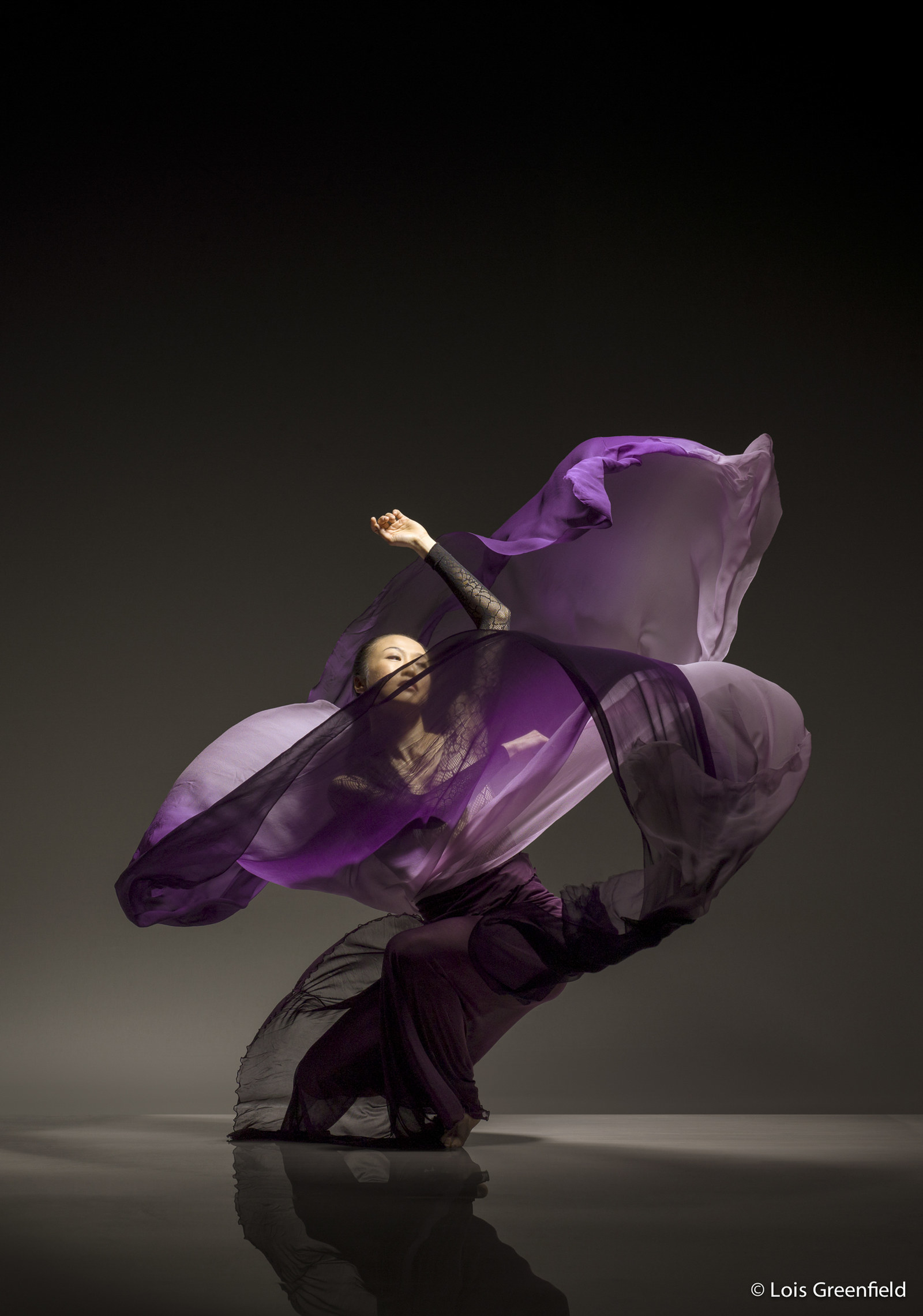 Greenfield tells BuzzFeed about her creative process: "I never go into a shoot with a preconceived layout, or concept I am looking to create. The photo session is like an improvisatory duet between the dancer and myself."
"A typical studio shoot is like a careening vehicle – I get in the car, then realise I didn't take a road map. I get lost on small roads, some of which lead nowhere. At the end of the trip I realise that my destination is wherever I find myself."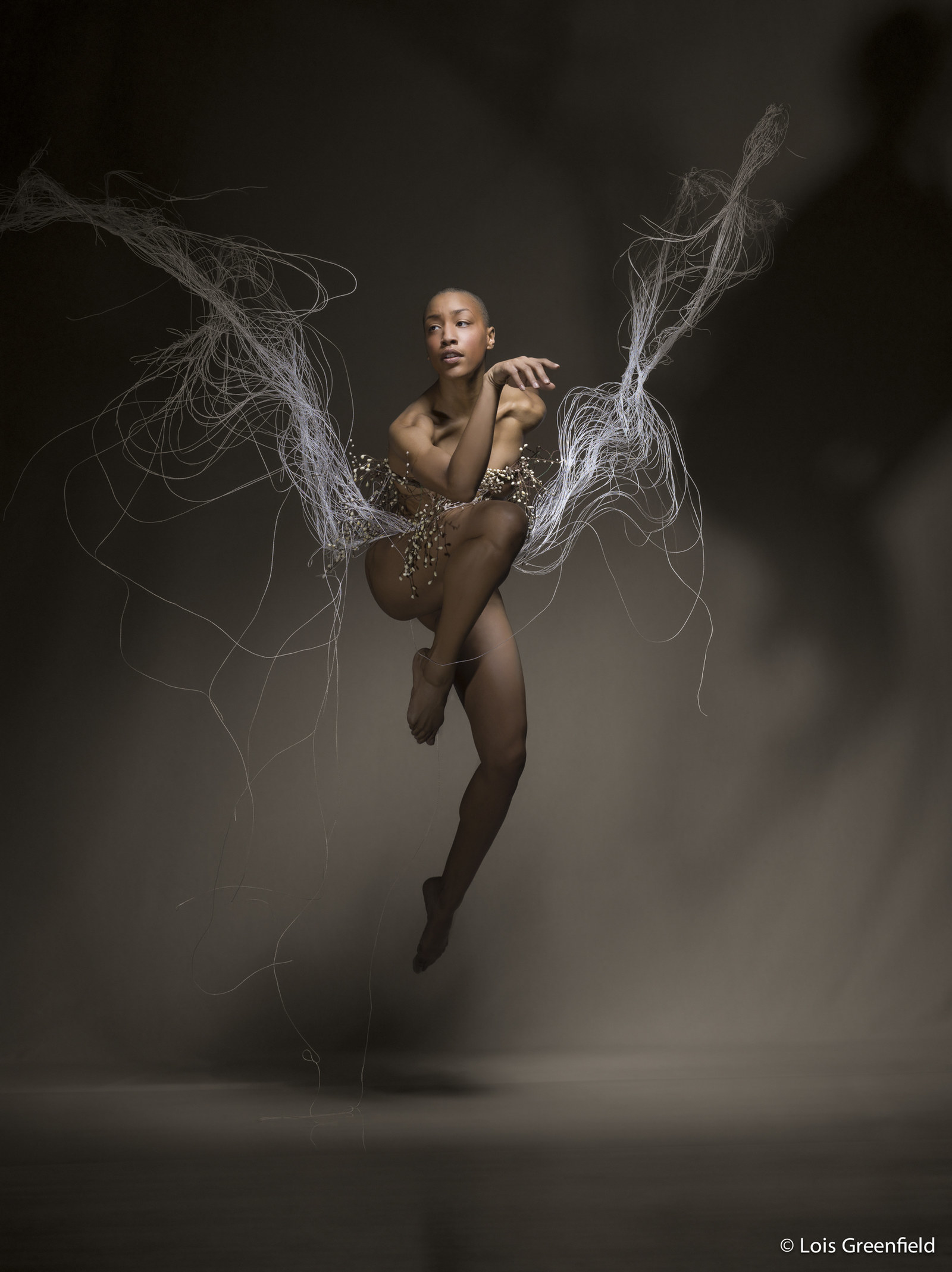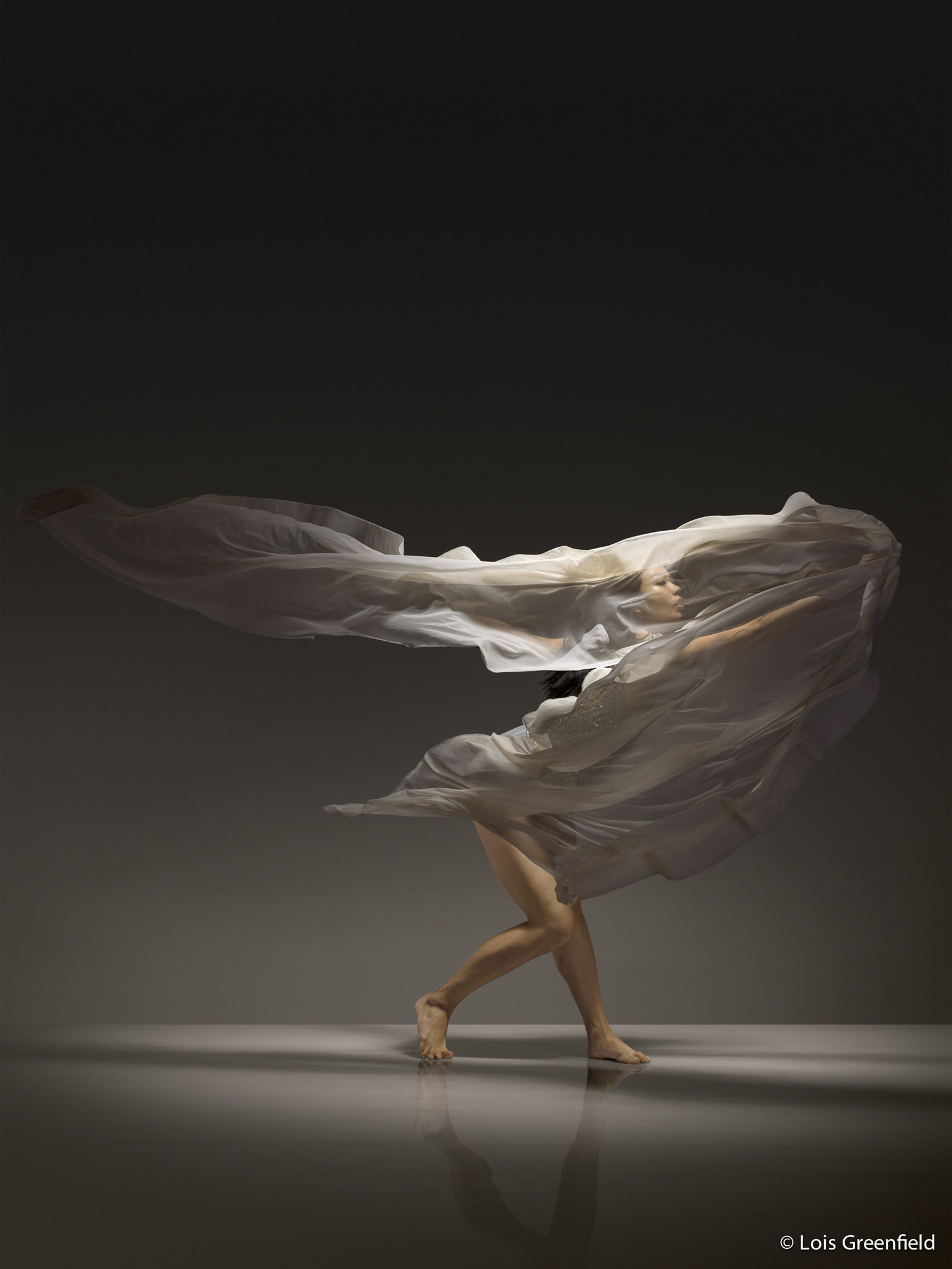 "I don't use Photoshop to combine or reconfigure images. I use the same manual Hasselblad 501cm camera and lenses that I have been using since the '80s. There is no autofocus, or continuous action mode, on this camera. I shoot in a very counterintuitive, indeed archaic, way: one frame at a time out of a given phrase of movement. Then I ask the dancer to repeat it, again, and again and again."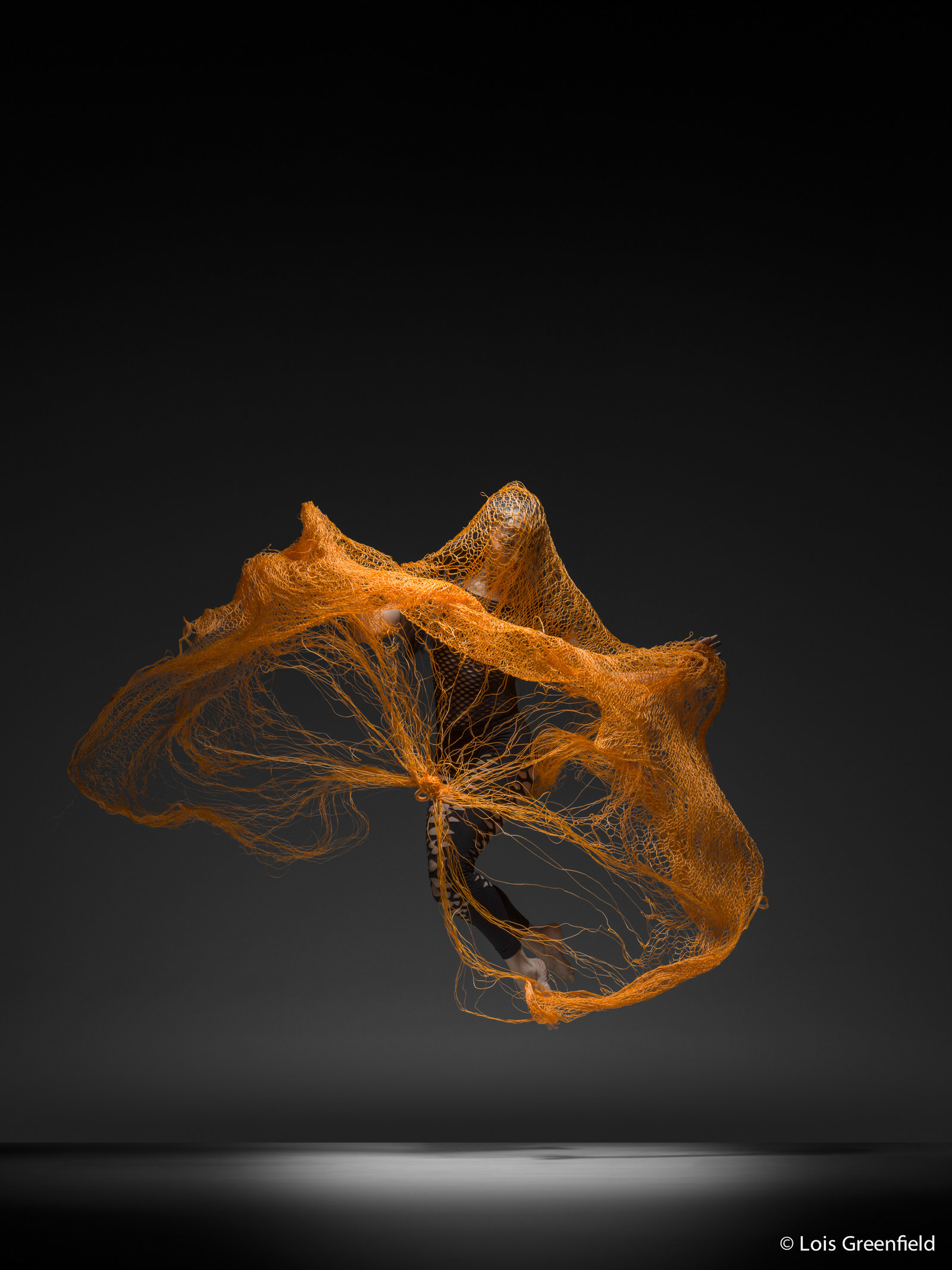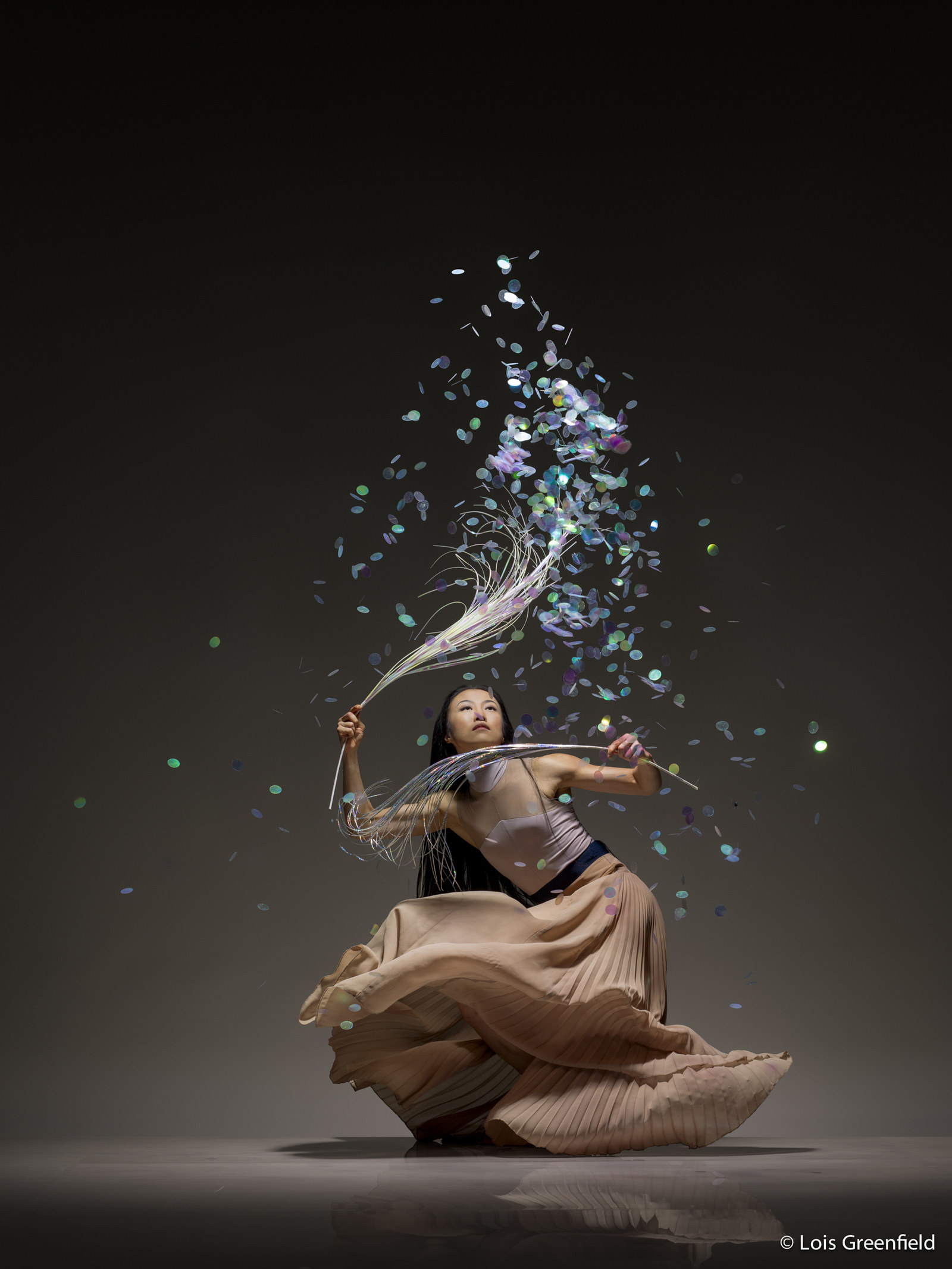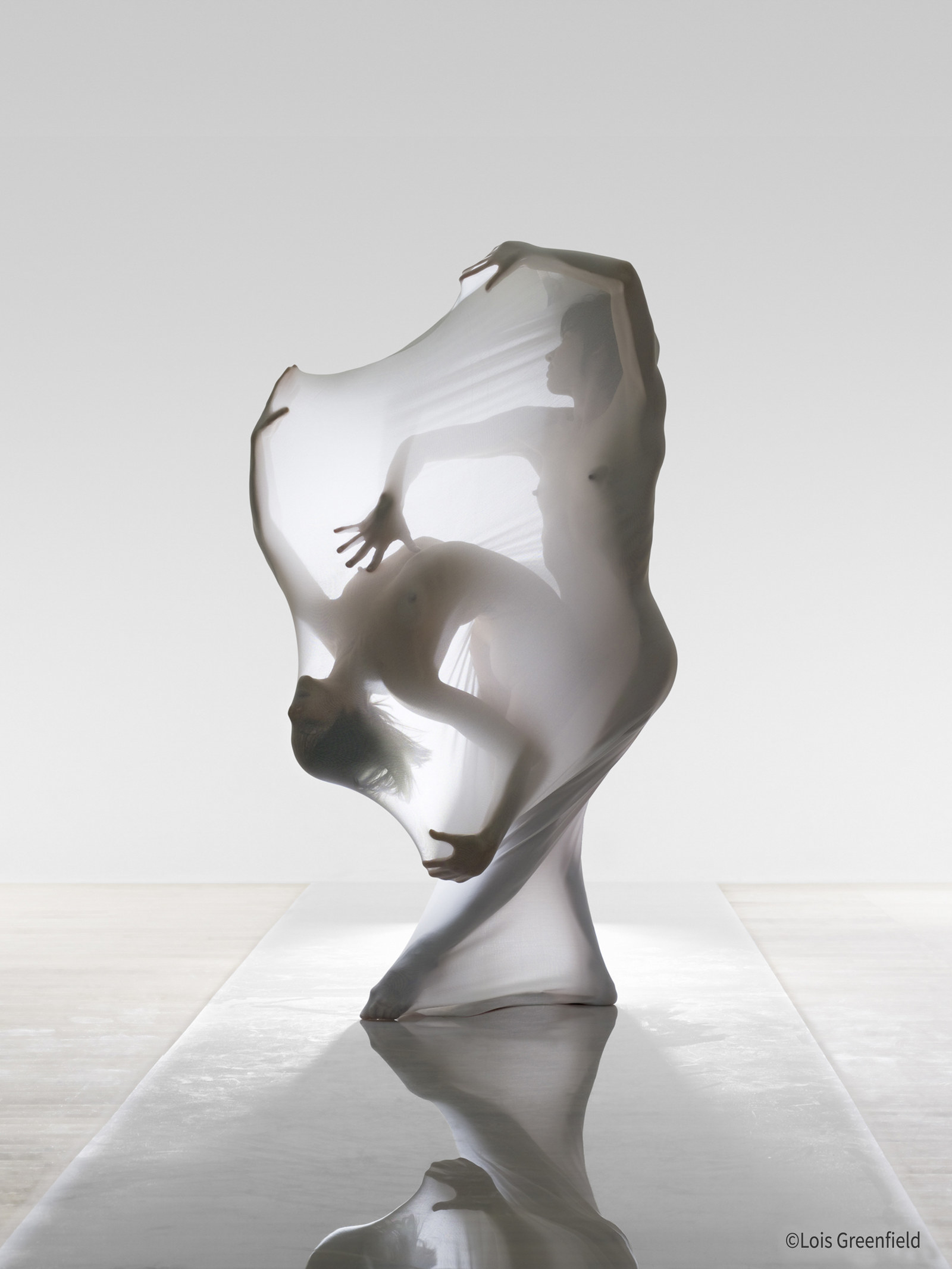 "In the photo of Sara Joel and Anna Venizelos [above], they both squeezed into a body stocking meant for one person. Since they are both acrobats and contortionists, they kept moving inside the mesh tube, and I captured moments that when photographed became not only dramatic, but ominous."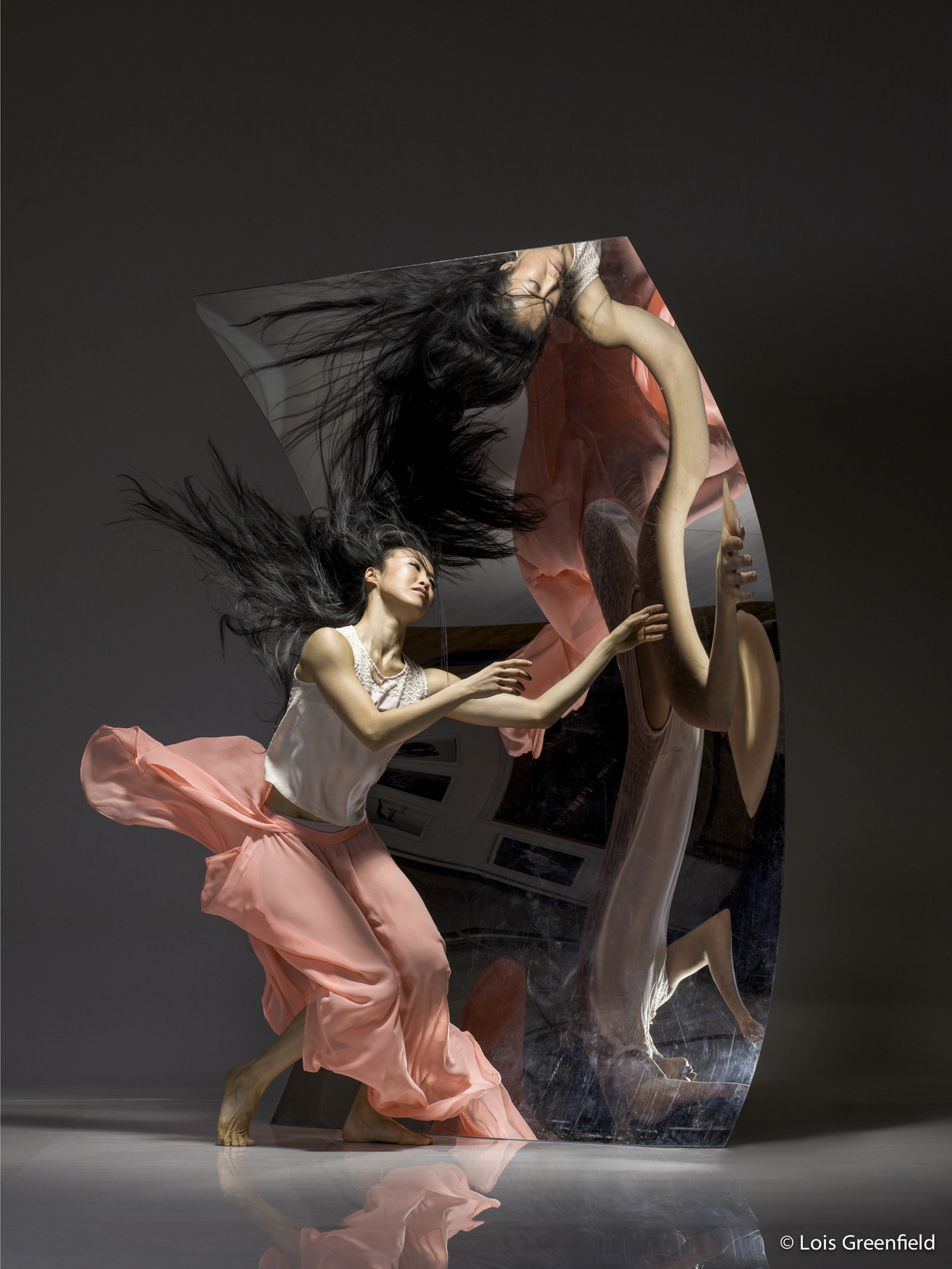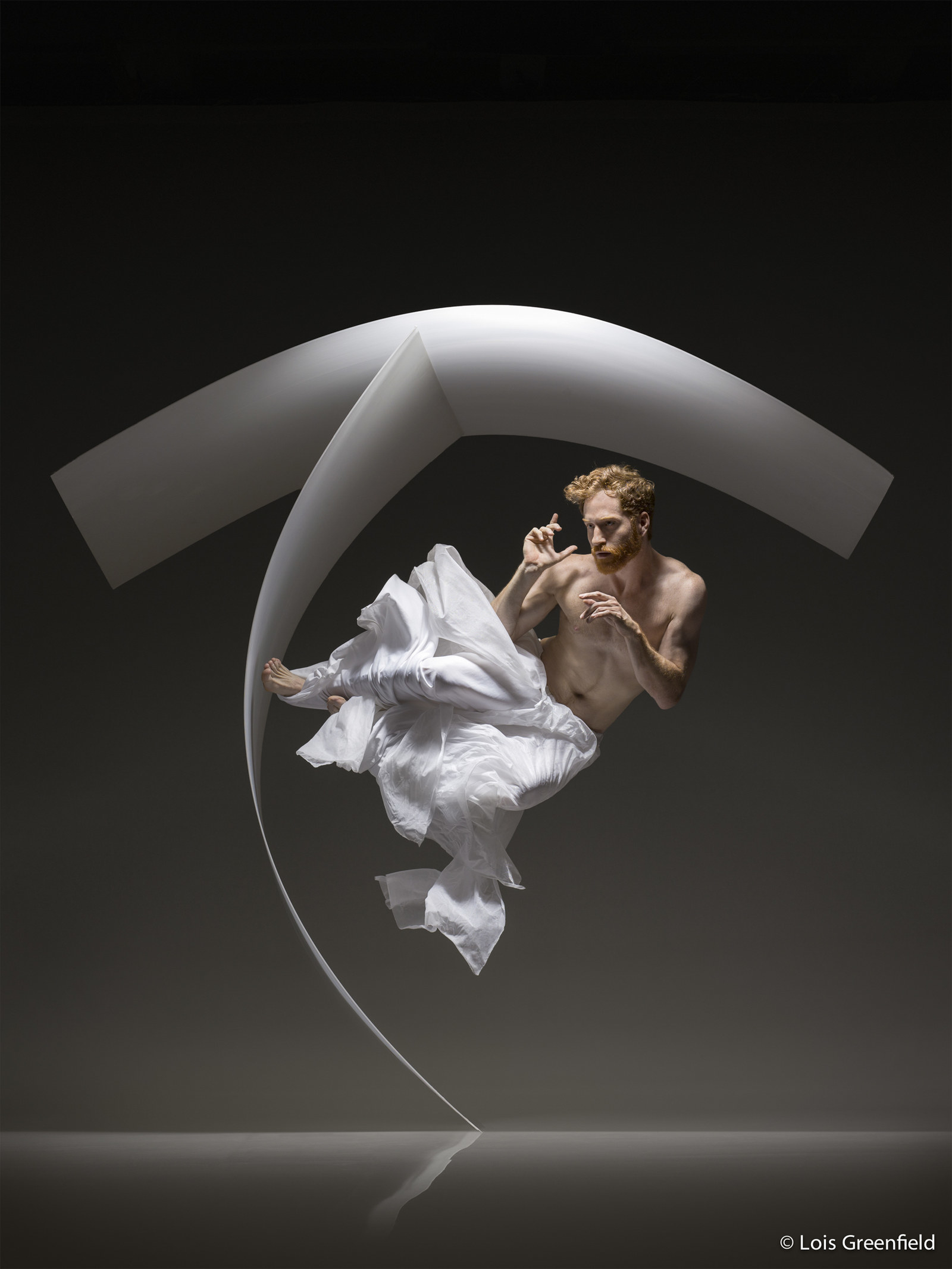 "In the photo of Paul Zivkovich [above], he jumped on the count of three, and an assistant on both sides of the set threw a white panel. I asked Paul to make contact with the panel with his foot when he jumped, and have his hands tell a story."
Jordan Matter
Manhattan-based portrait photographer Jordan Matter published his photo series Dancers After Dark in late 2016, featuring professional dancers completely naked.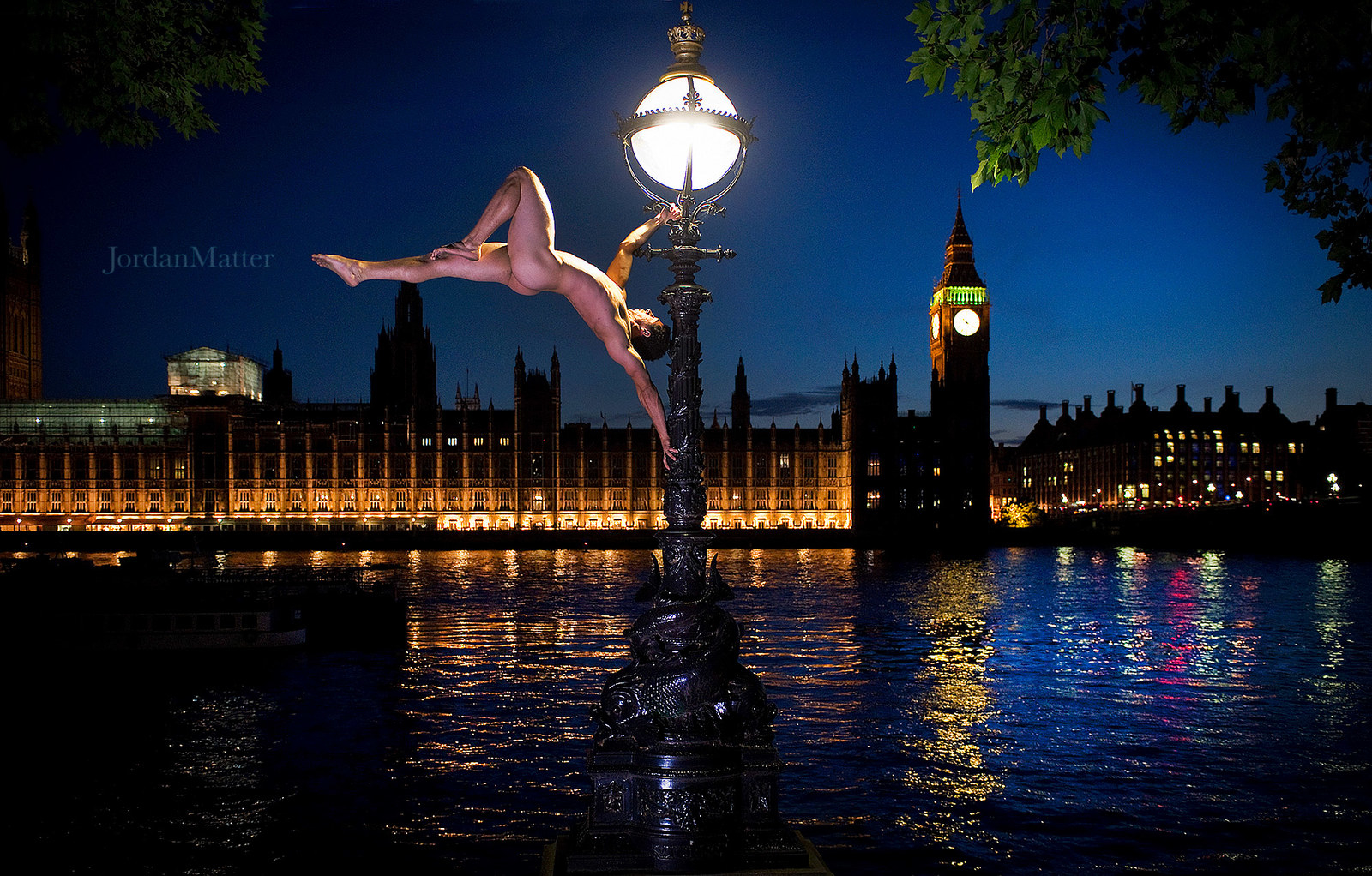 The photos were taken around the world, including in New York, Paris, and London.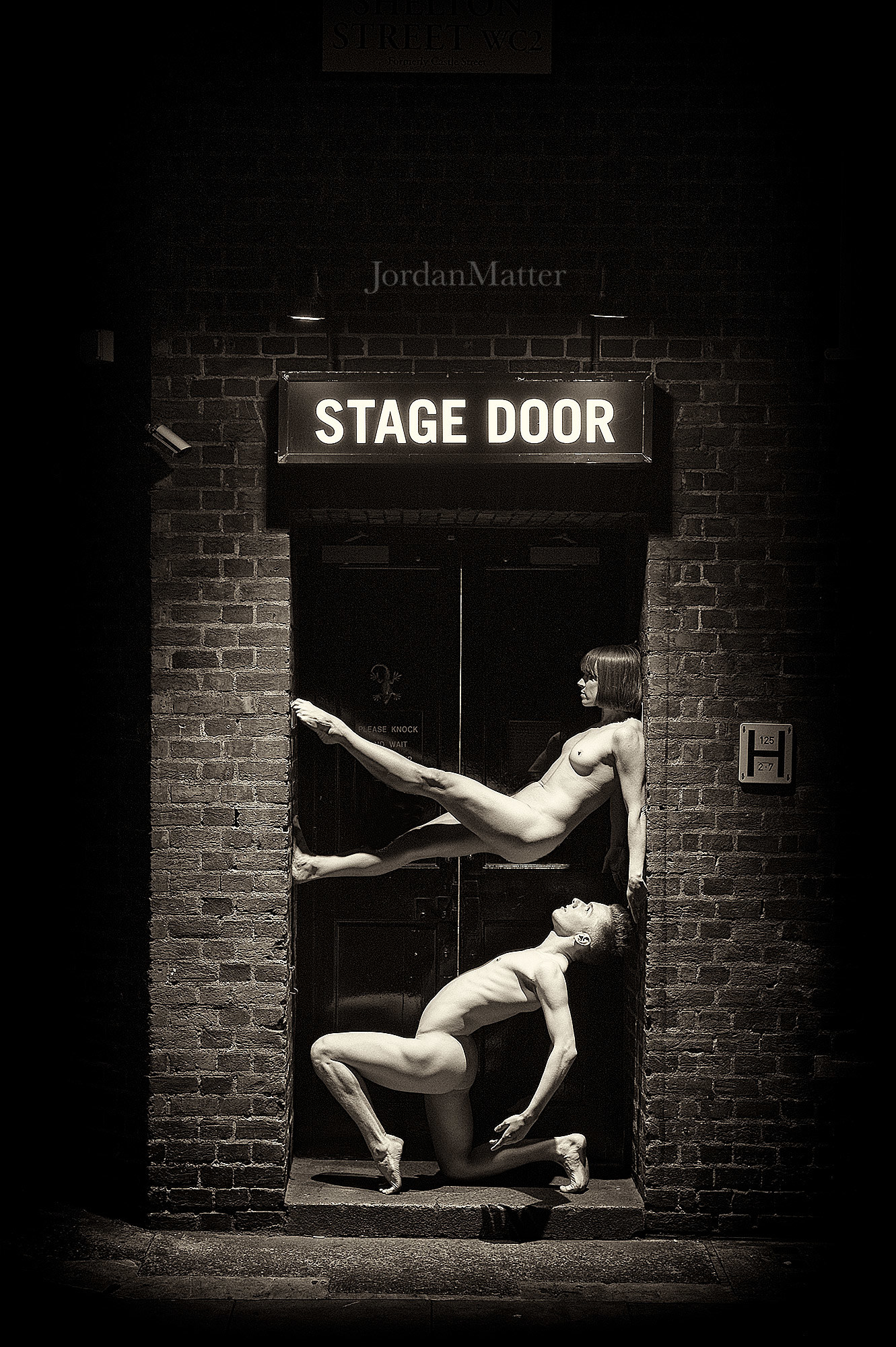 Matter wanted to express the "extraordinary perseverance" of dancers that can be seen in their bodies and show the "inspiring embodiment of intense commitment to a life's passion". He also wanted to represent "willingness to throw ourselves into the streets without fear of failure".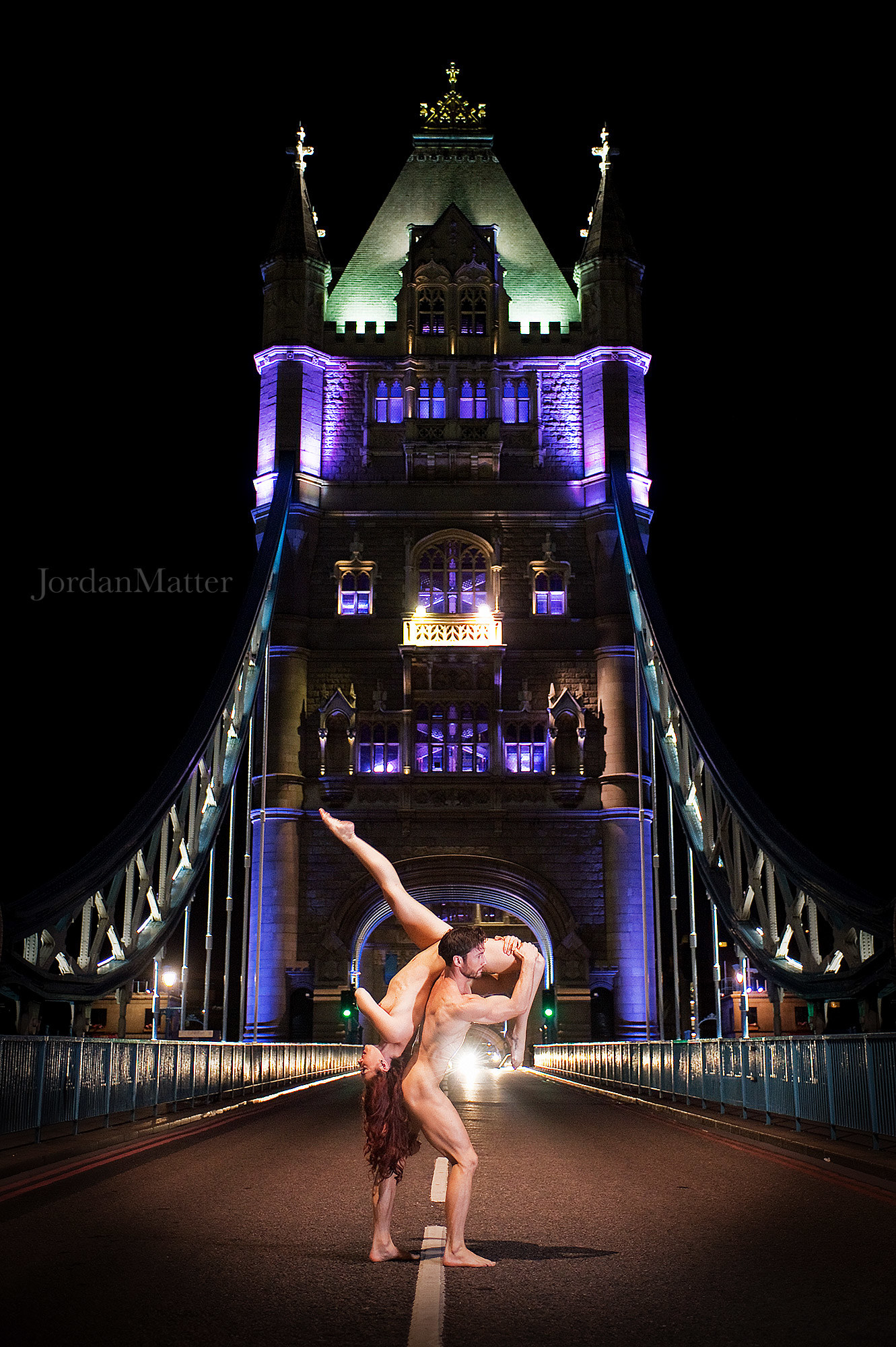 "Dancers are dreamers," Matter says. "Many have left the comfort zone of a familiar life to pursue an ambition fraught with nearly impossible odds of success. They work countless hours over many years, driven not by profit or fame but by a quest to bring their dream world to reality. Etched into their bodies is extraordinary perseverance, and when stripped of their clothing we see each layer of muscle and every subtlety of physical expression. They are an inspiring embodiment of intense commitment to a life's passion."