Manhattan-based portrait photographer Jordan Matter has created a photo series about professional dancers called Dancers After Dark. All of the dancers in the photos are completely naked.
Mixed group, Fifth Avenue, New York City, USA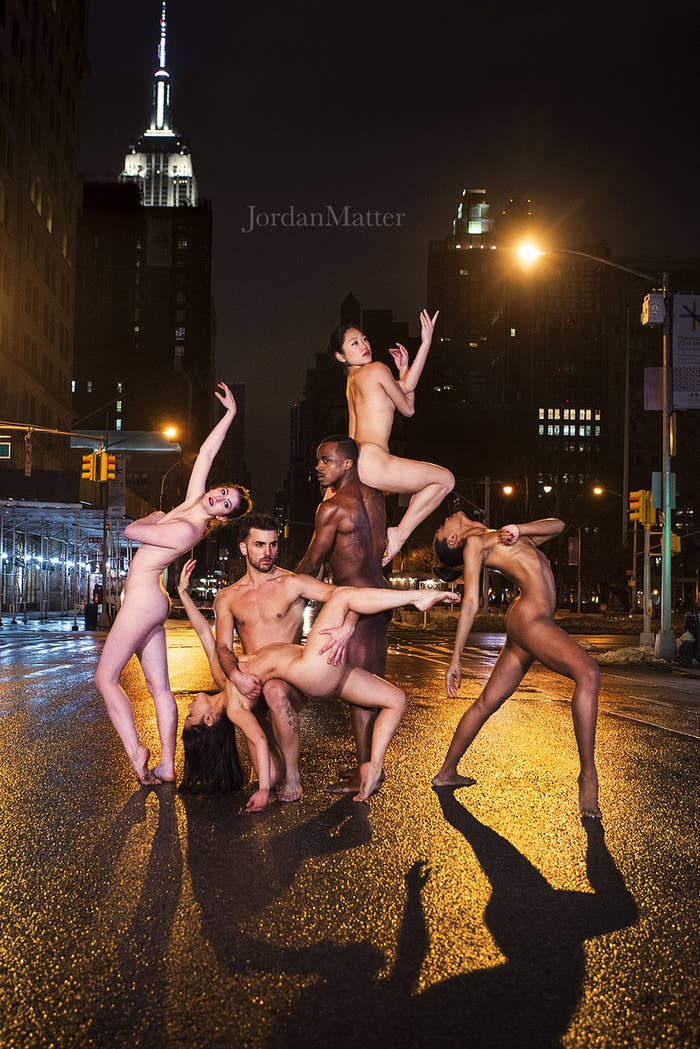 The photos were taken in public locations in America and Europe, including in New York, Paris, and London.
Matter wanted to express the "extraordinary perseverance" of dancers that can be seen in their bodies and show the "inspiring embodiment of intense commitment to a life's passion". He also wanted to represent "willingness to throw ourselves into the streets without fear of failure".

Paige Fraser, Alvin Ailey 2, Harlem, New York City, USA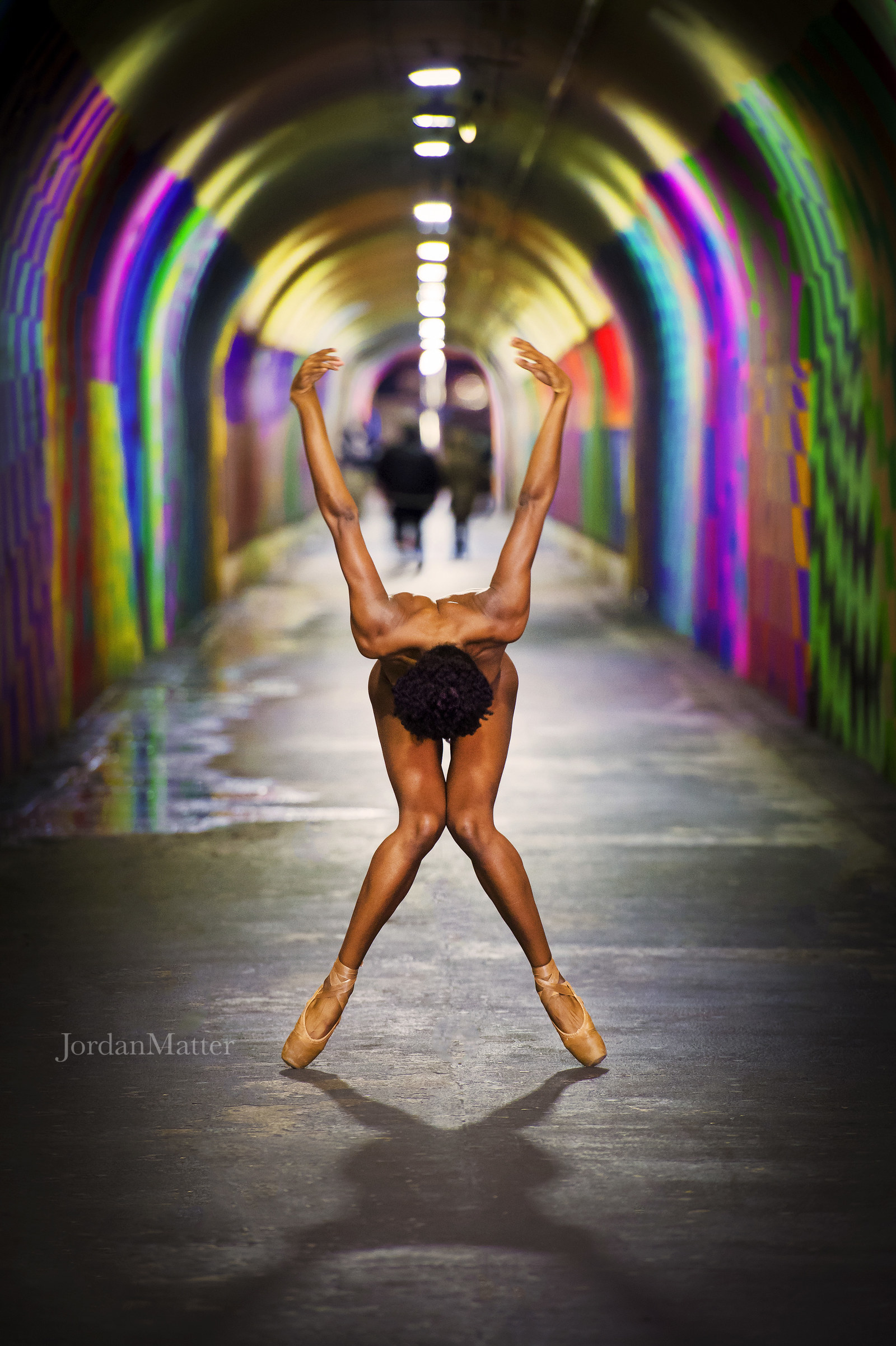 Matter is known for his previous book, Dancers Among Us, a collection of photographs of dancers in everyday locations like train stations and parks.
Chalrar Monteiro, Alvin Ailey American Dance Theatre, Times Square, New York City, USA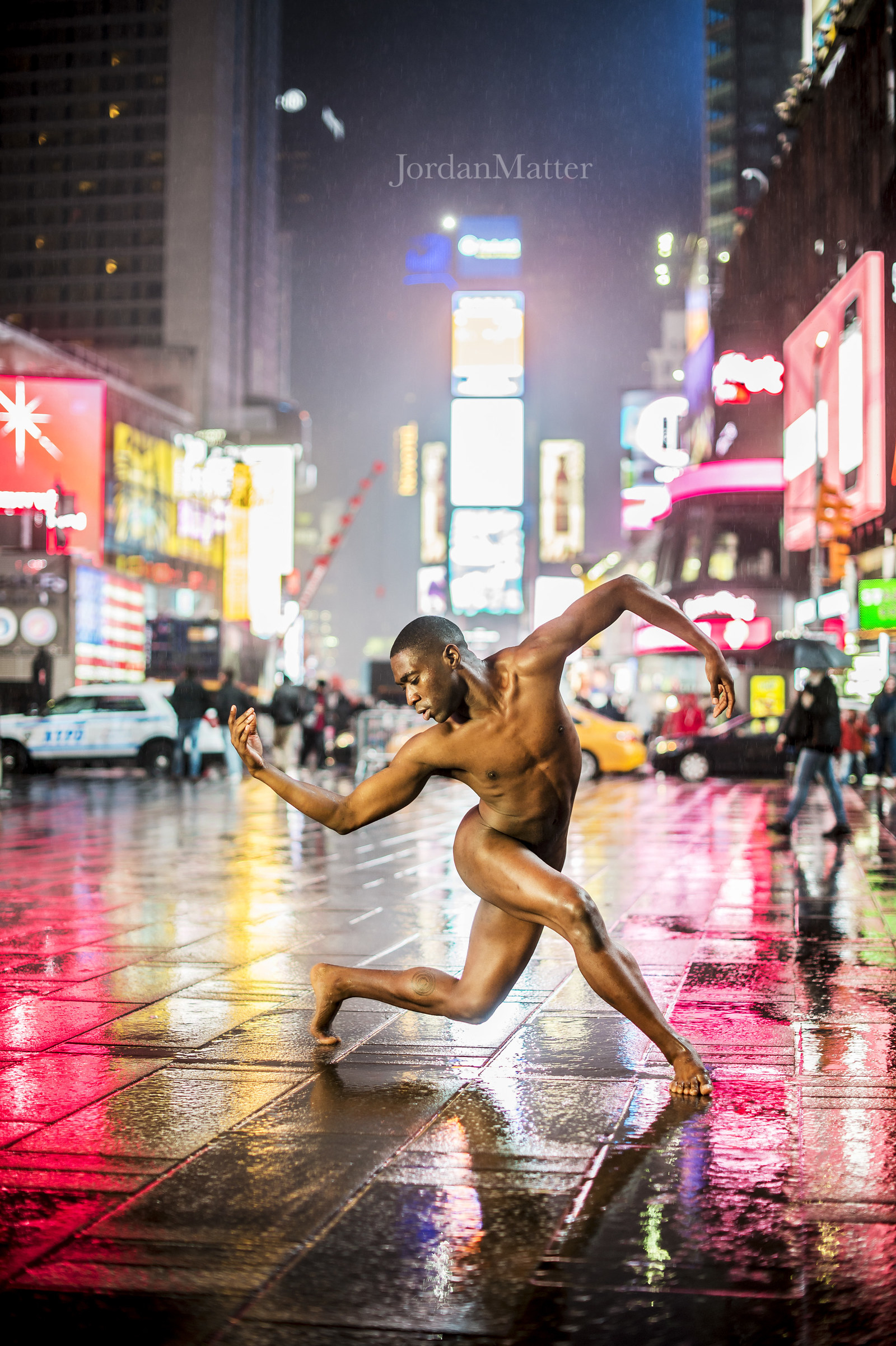 Dancers After Dark, which is the basis of a book, goes further in showing the devotion dancers hold to their craft, conveying how their chosen career is out of the comfort zone of other conventional lives. Matter says: "Dancers After Dark celebrates this optimism. It is about a willingness to say yes to the unlikely, the outrageous, the impractical."

Mixed group, Meatpacking District, New York City, USA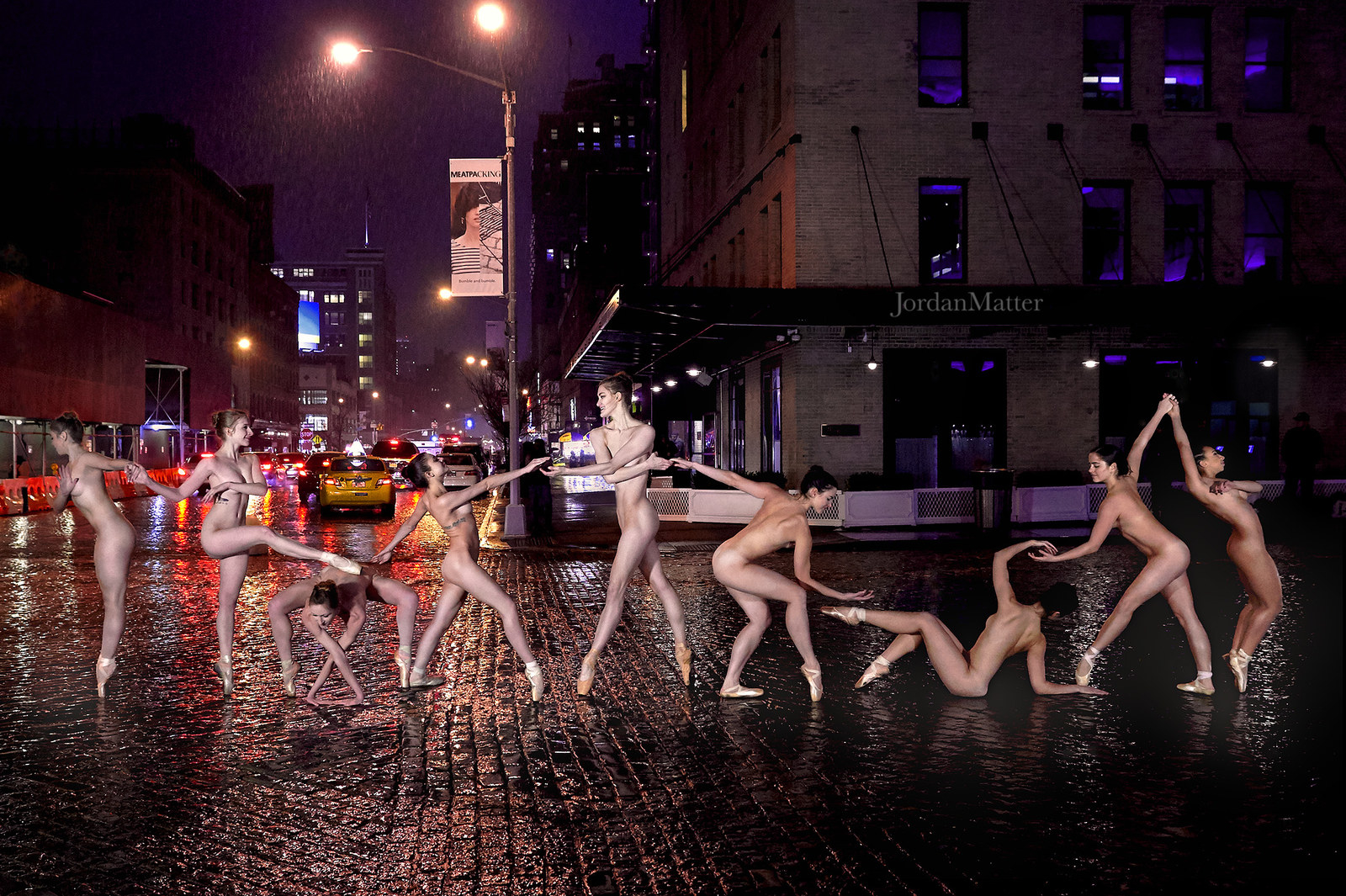 Watch a video of the making of the photo above, in which Matter coordinates nine ballerinas in the early morning in New York:
Michaela DePrince, Dutch National Ballet, Times Square, New York City, USA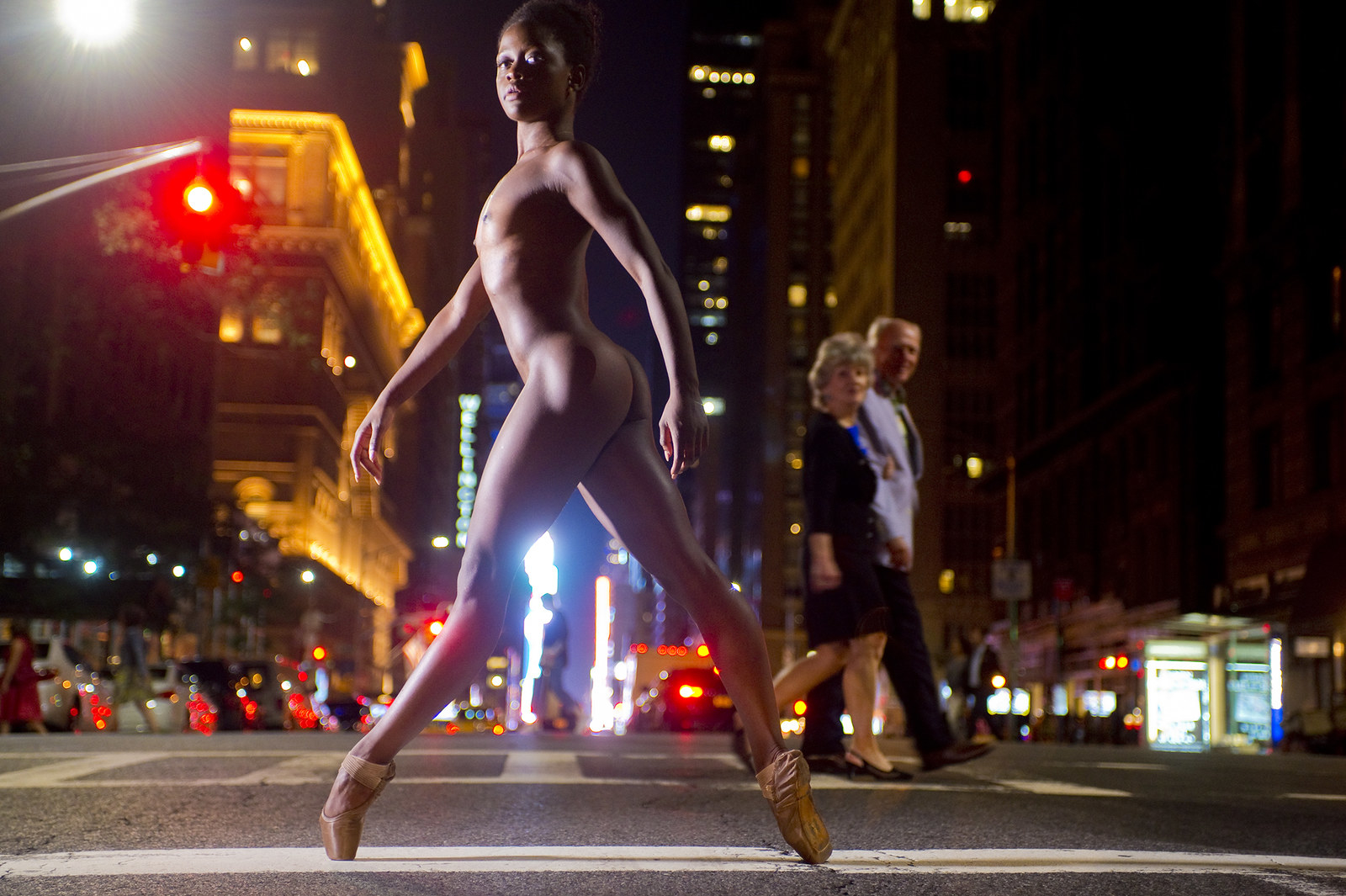 Ballerina Michaela DePrince (above) was a model in Matter's project, posing on a pedestrian crossing in Times Square. She says of the photo series: "I was told when I was younger that I would never be a dancer, and this [project] gives me an opportunity to show little black ballerinas that you can love your body, and to be proud of your body.
"You're going to turn out to be absolutely beautiful. Show it off. Be who you are, and just be an artist."
Watch a video of the making of DePrince's shoot here:
"There is no obvious reason why any of these amazing performers would volunteer for this project," Matter says. "It was frequently very cold; it was usually late; it was dangerous, illegal, exhausting, and, of course, they're naked. Yet they still said yes. Why? Because they shared my belief that if we leap, the net will appear."
Rachel Mick, Steamboat Springs, Colorado, USA
"Dancers are dreamers," Matter says. "Many have left the comfort zone of a familiar life to pursue an ambition fraught with nearly impossible odds of success. They work countless hours over many years, driven not by profit or fame but by a quest to bring their dream world to reality. Etched into their bodies is extraordinary perseverance, and when stripped of their clothing we see each layer of muscle and every subtlety of physical expression. They are an inspiring embodiment of intense commitment to a life's passion."

École nationale de cirque, Montreal, Canada
Harper Watters, Houston Ballet, Rockefeller Center, New York City, USA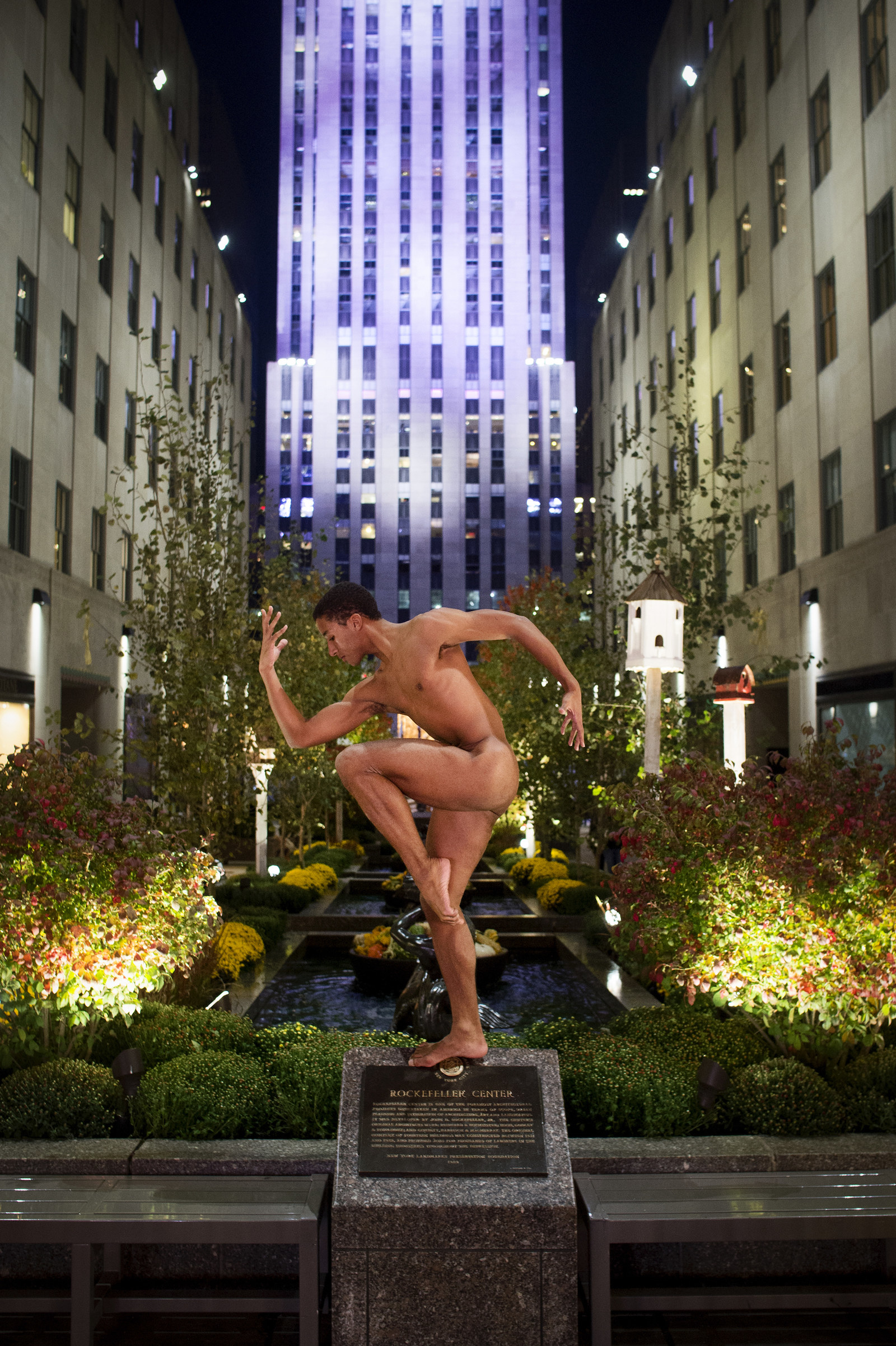 Watch a video of the making of Harper Watters' photo here:
"Often in life we have to run toward our goals blindfolded, trusting our instincts to guide us," Matter says. "These images represent our willingness to throw ourselves into the streets without fear of failure. Doing so led to beauty and exhilaration we could not have imagined."

Kip Kahumbu, Cirkus Cirkörs, London, England
Mixed group, Guggenheim Museum, New York City, USA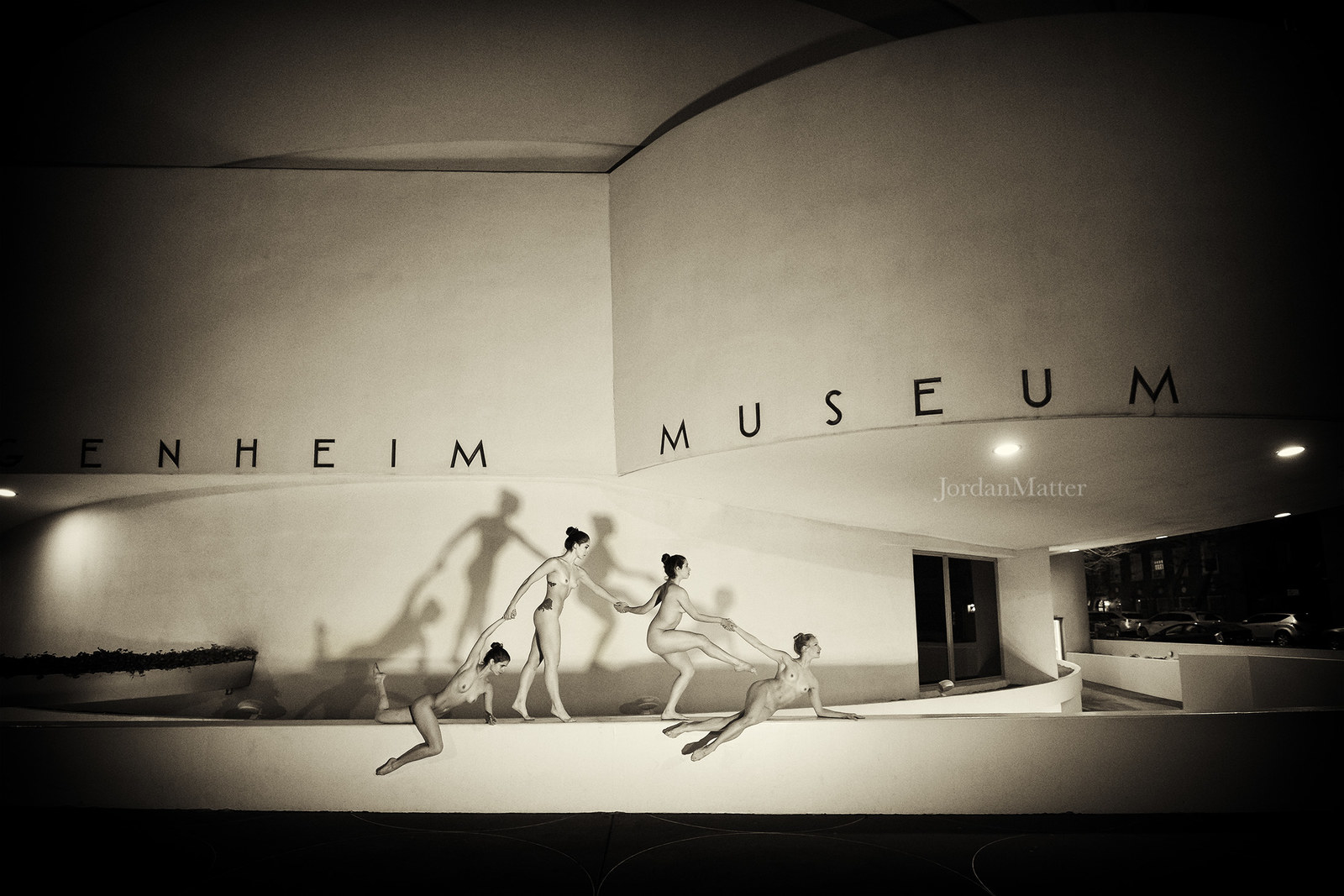 École nationale de cirque, Mont Royale, Montreal, Canada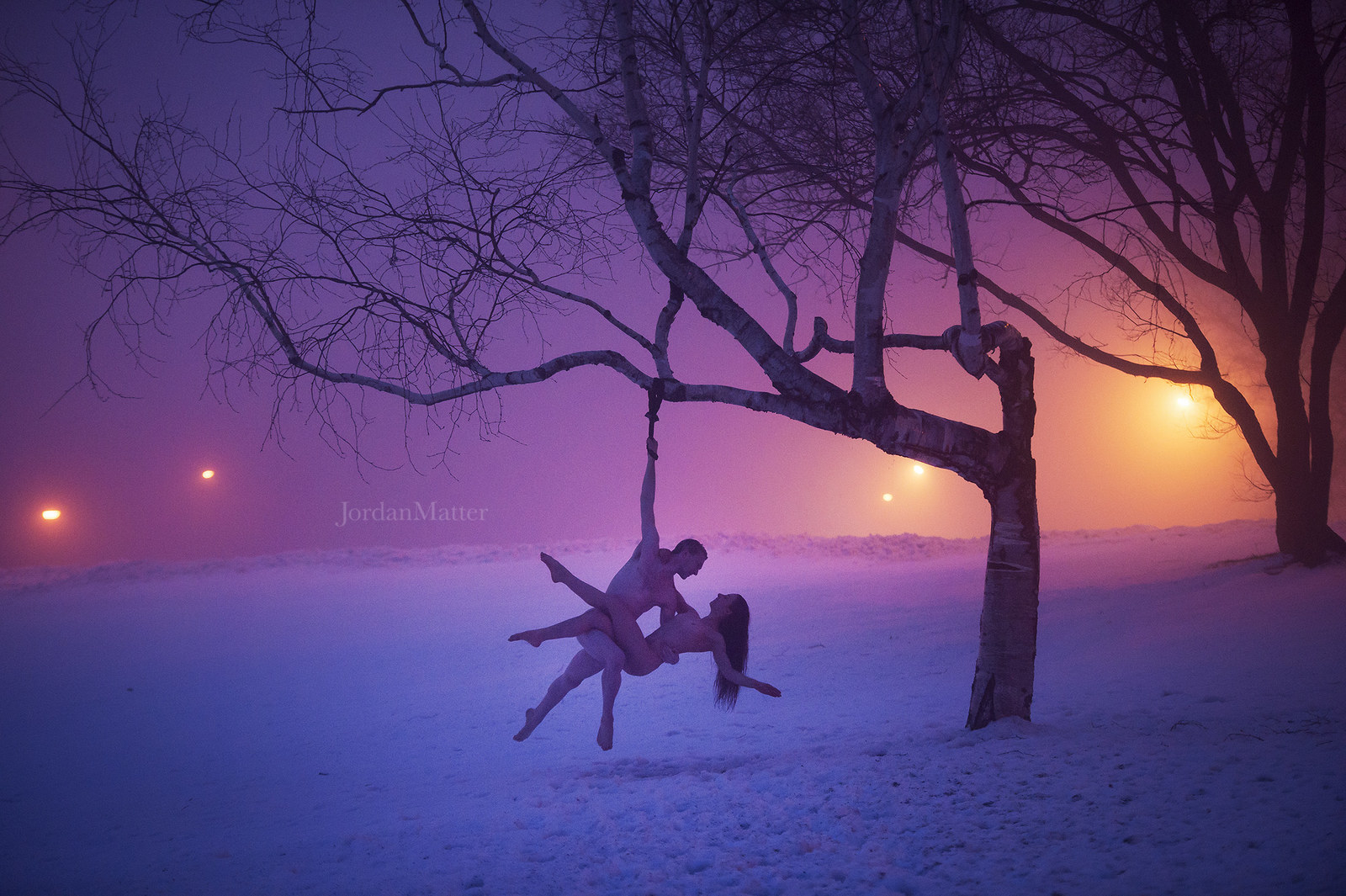 Gustavo Nuñez, Mamma Mia, Brandenburg Gate, Berlin, Germany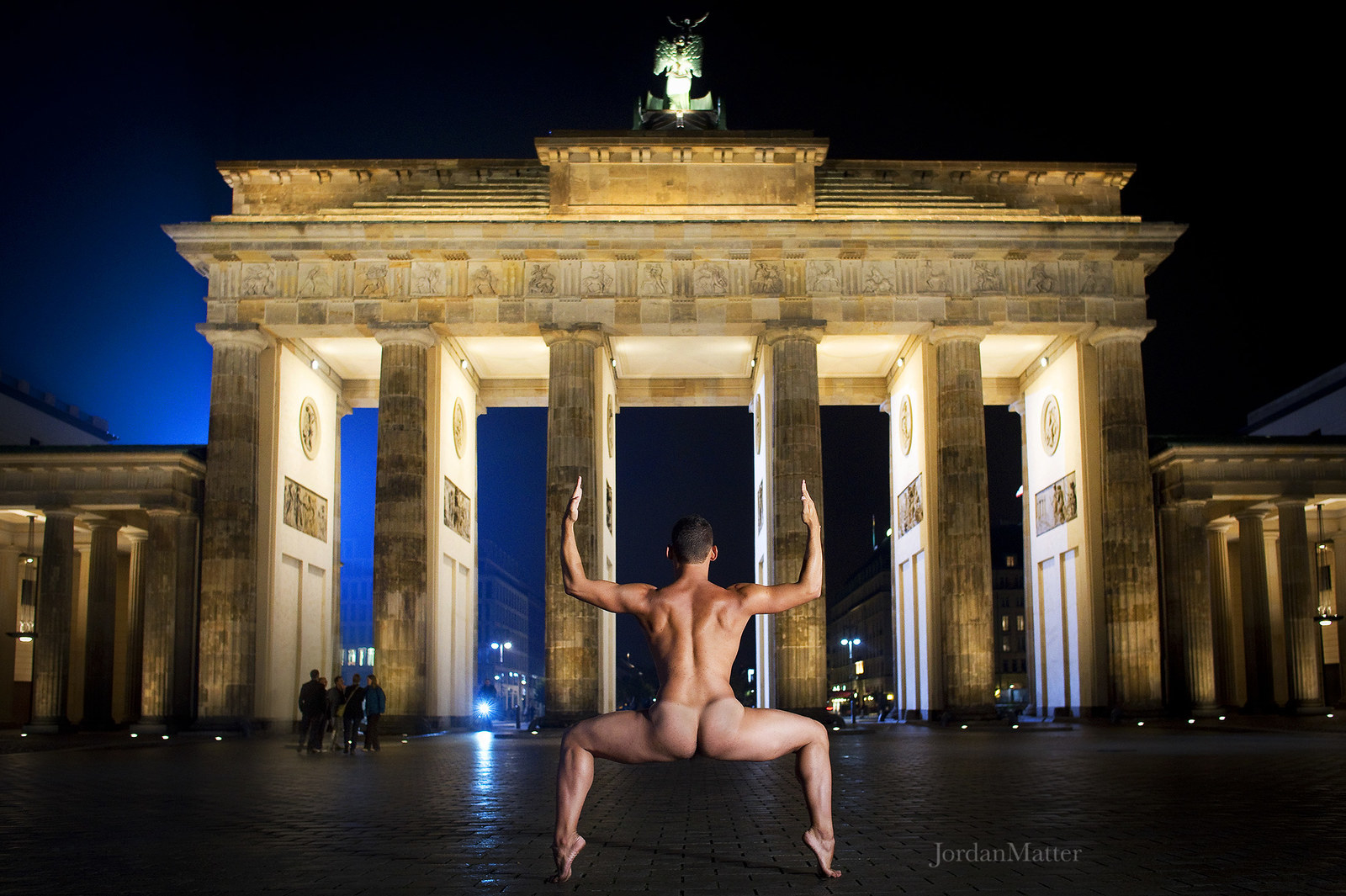 Sean Aaron Carmon, Renee Lee, Notre-Dame, Paris, France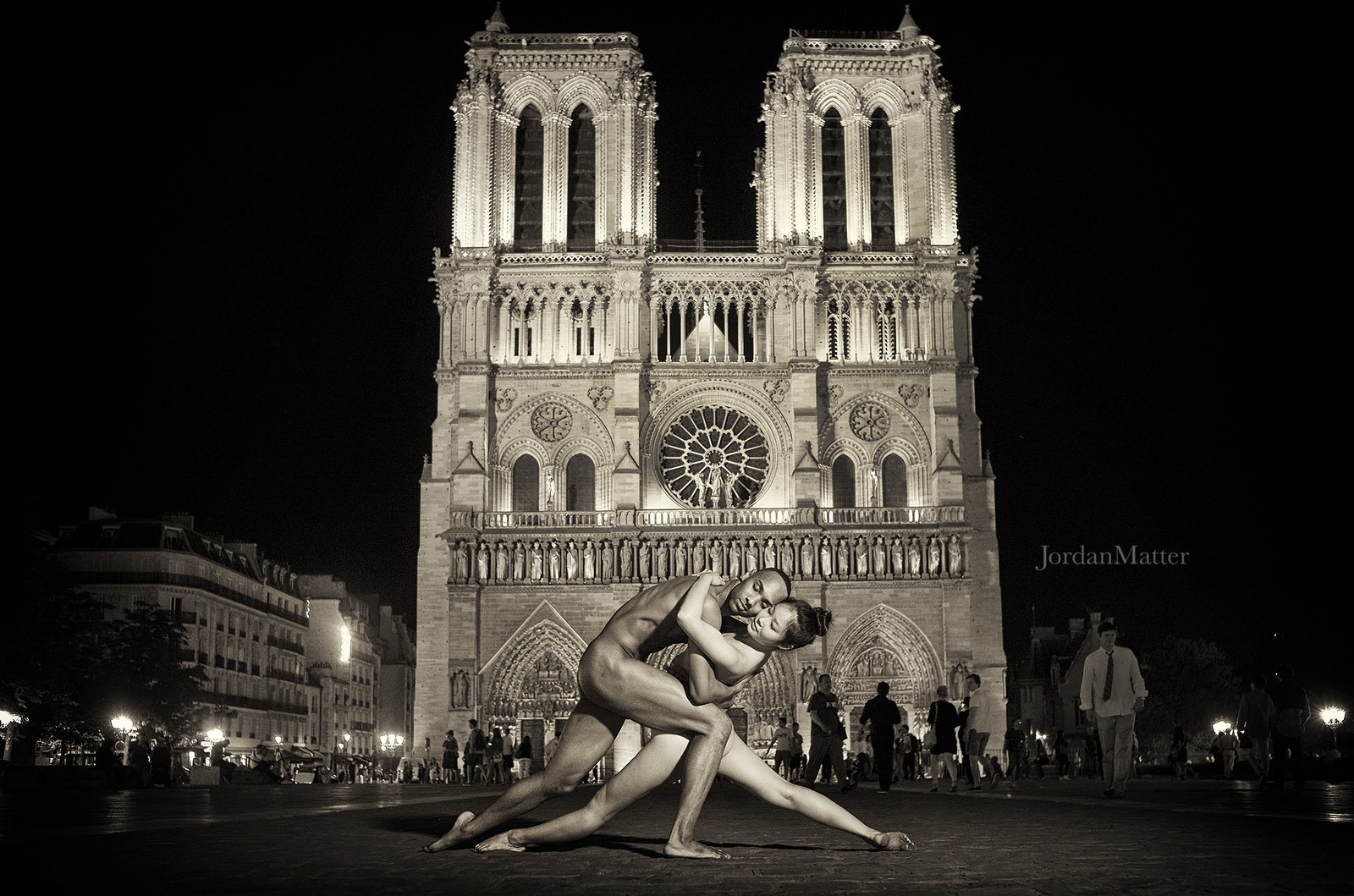 Alvin Ailey American Dance Theatre, Seine River, Paris, France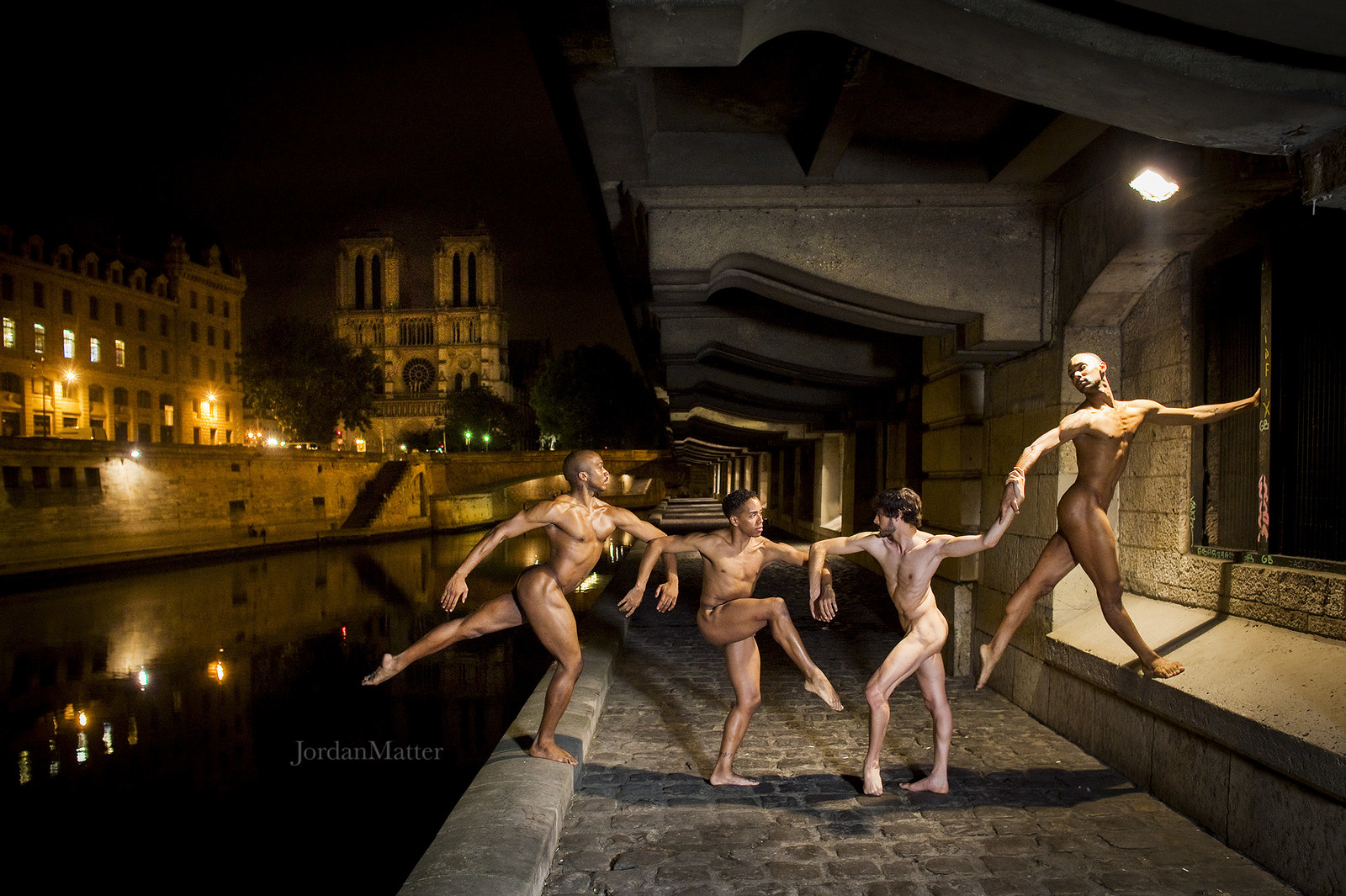 Mixed group, Washington Square Park, New York City, USA