An amateur photographer in Peterborough, Cambridgeshire, has bridged a gap of four decades by pairing photos of strangers he snapped in the 1970s, '80s, and '90s with present-day portraits.
Paramedic Chris Porsz would spend hours walking around his hometown city of Peterborough. Decades later he tracked down the people he'd photographed on the streets and got them to pose in the same locations.
Porsz, known as "paramedic paparazzo", found some of his long-lost subjects after they recognised themselves when they saw their pictures in local and national papers, on his website, and on Facebook. Porsz then spent seven years seeking out the people in his pictures and persuading them to pose once again.
All the photos can be found in his new book, Reunions. See a selection of some of the best time-travelling photos below, with all the original photos on the left and the re-created photos on the right.
Punks Tina Tarr and her partner Dog in 1985.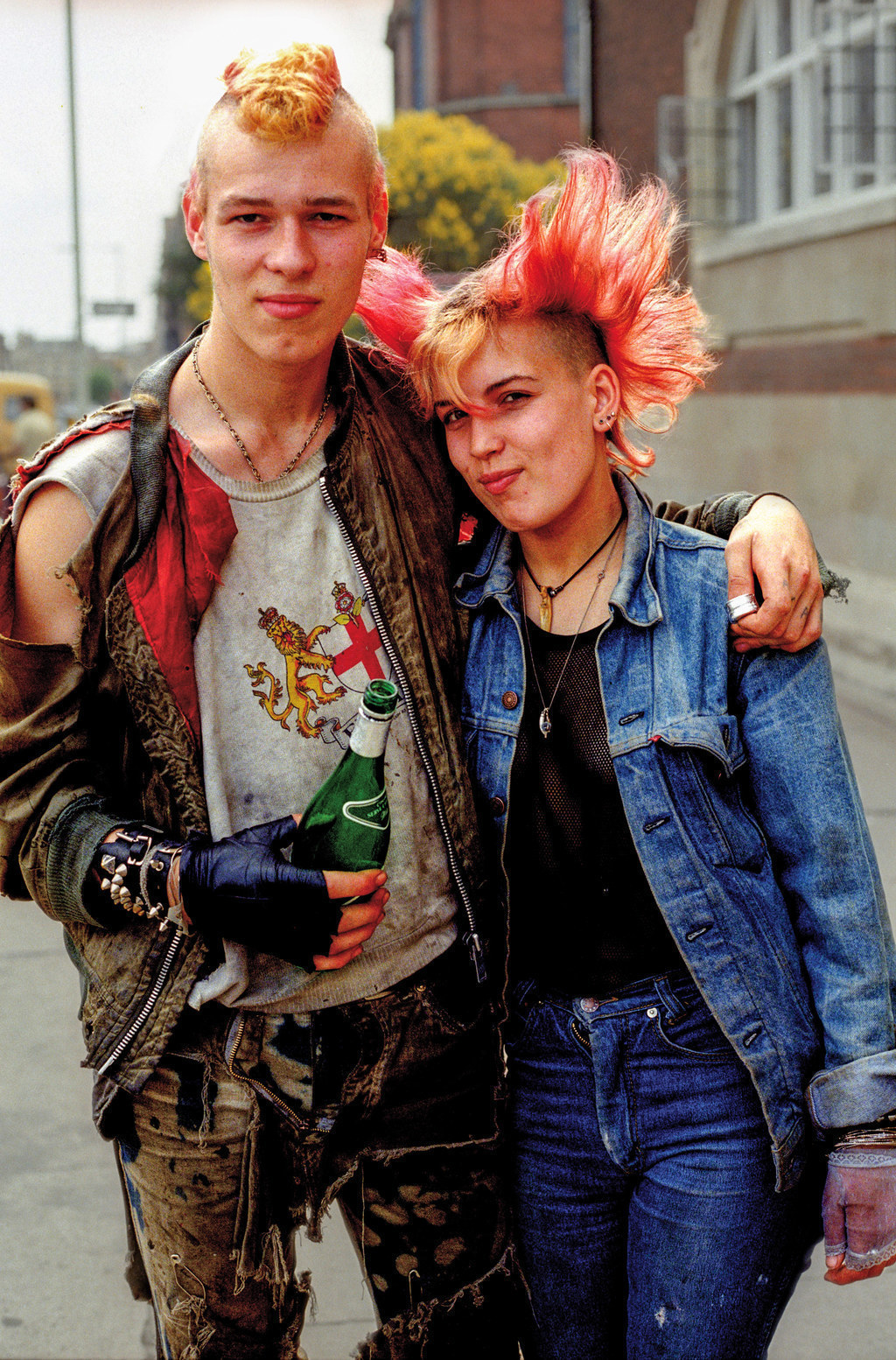 Punks Pippa Hodgson, Ade Lawrence, Gary Beckett, and John Church in the late 1970s.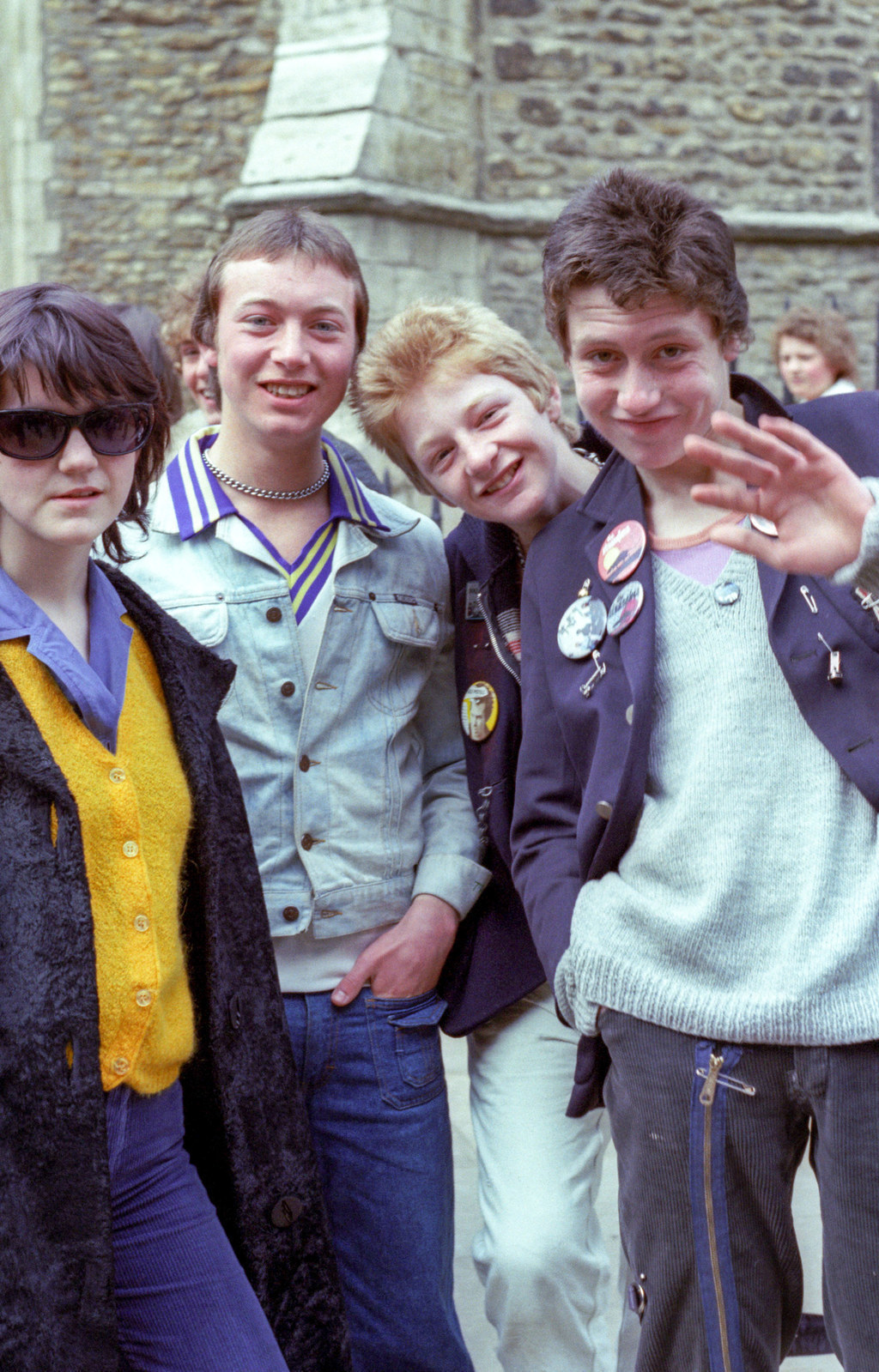 Friends Sandra Williams, Carmen Chin, and Maureen Mayers in the early 1980s.
Tony Wilmot, 22, kisses his girlfriend, Sally, 21, goodbye at the railway station in 1980.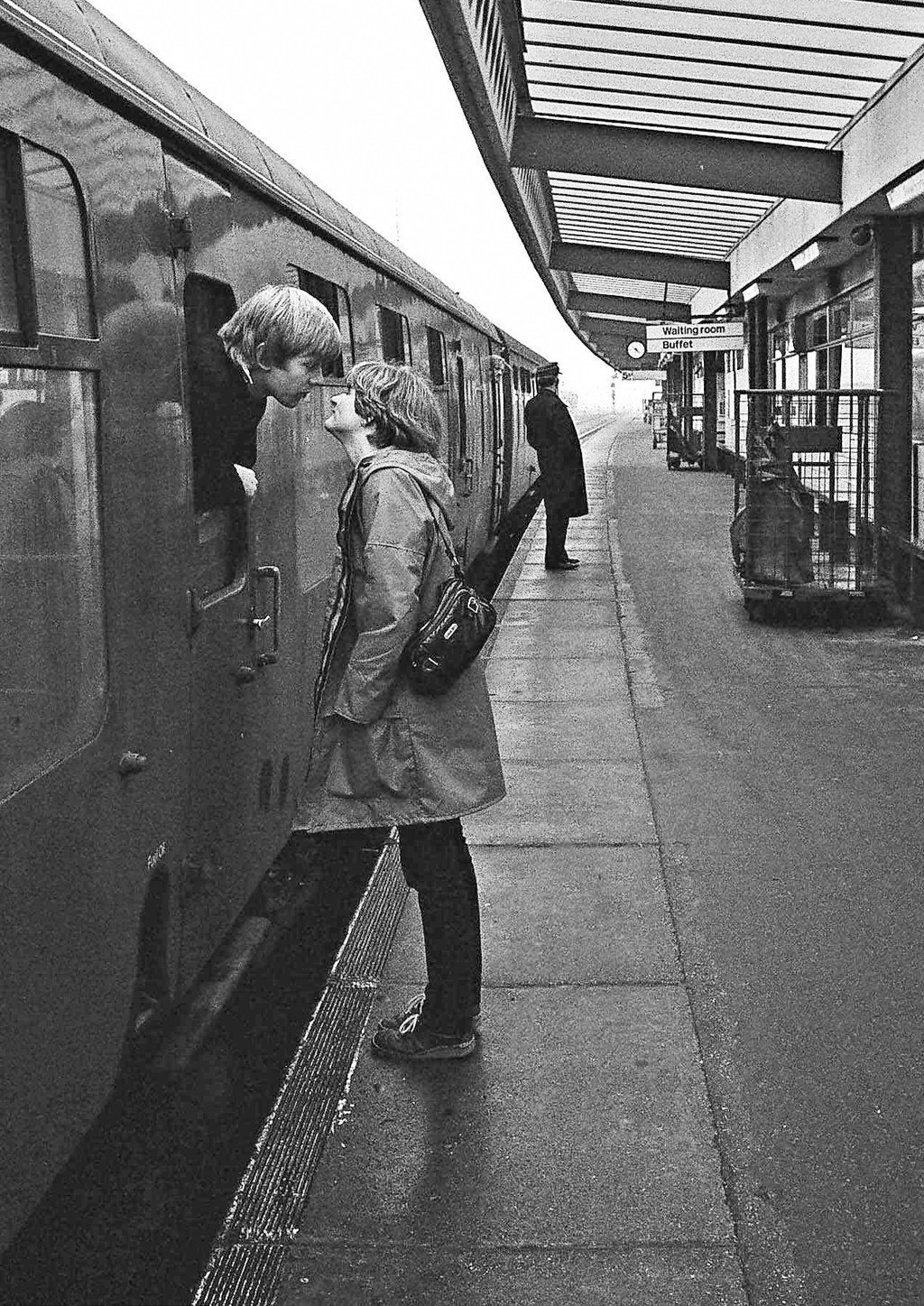 Sisters Maria and Annamarie Plavecz in 1982.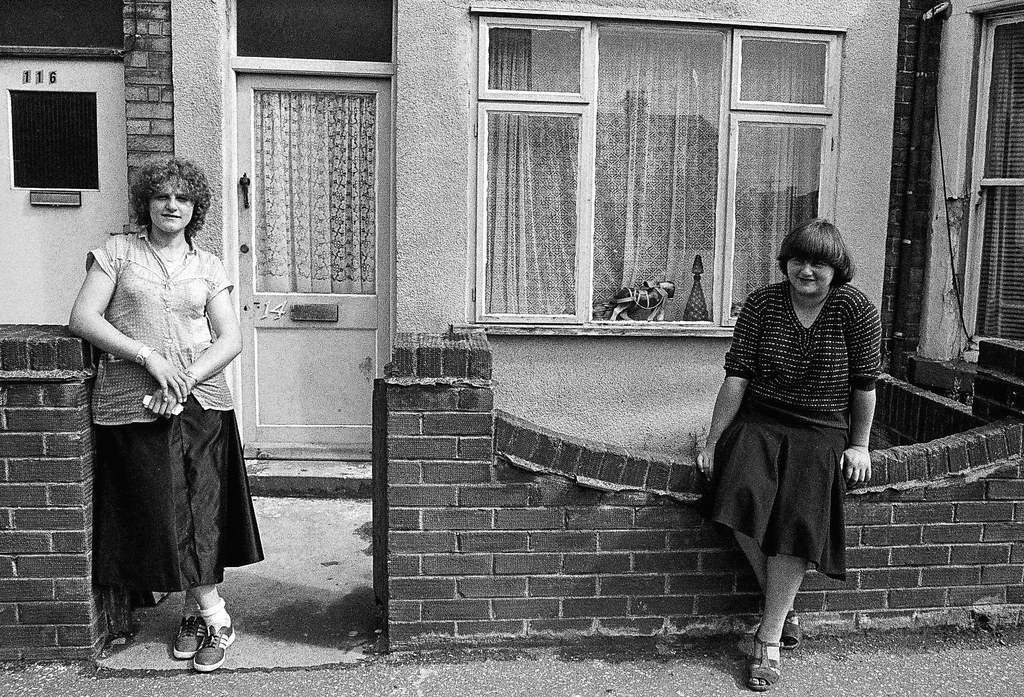 Tasbir Singh in his first job in 1982.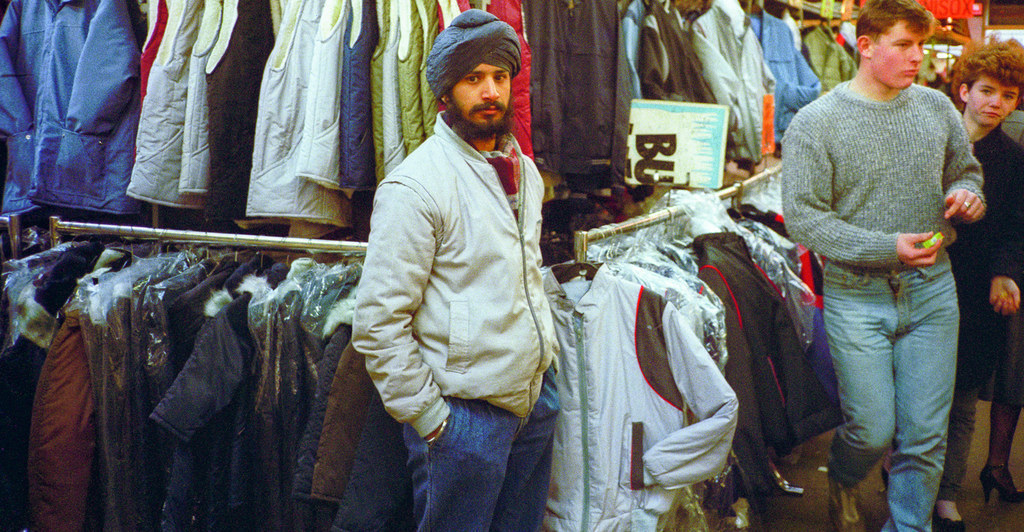 James and Shirley Wallace shopping with their son Matthew in 1990.
Neil plays the flute outside a Co-op bank in 1986.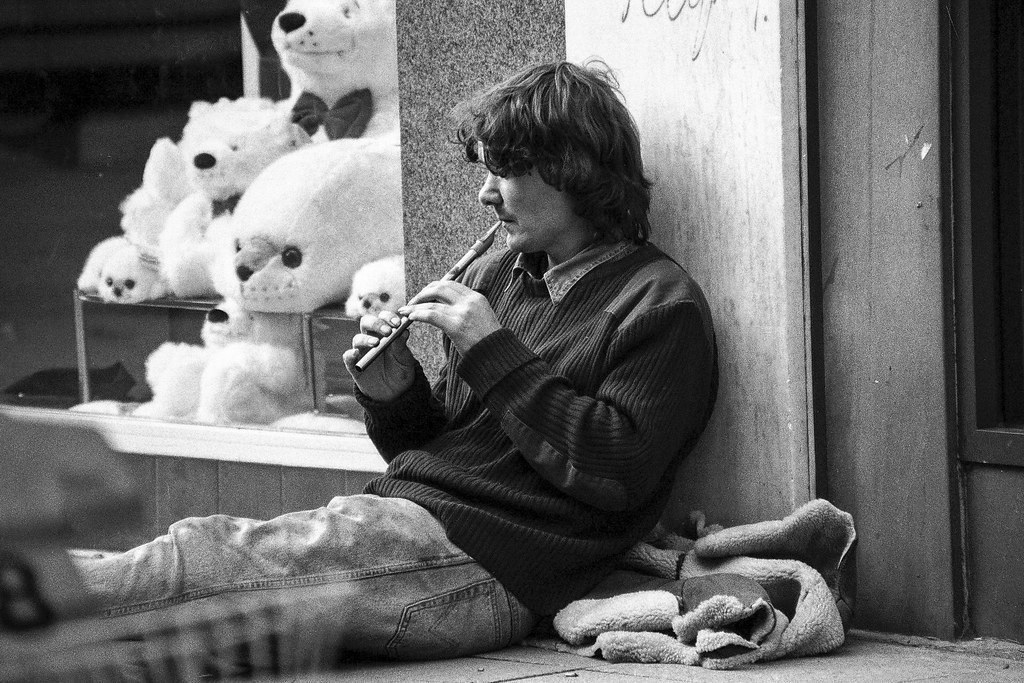 Brother and sister Rose and Stuart Budnik in 1982.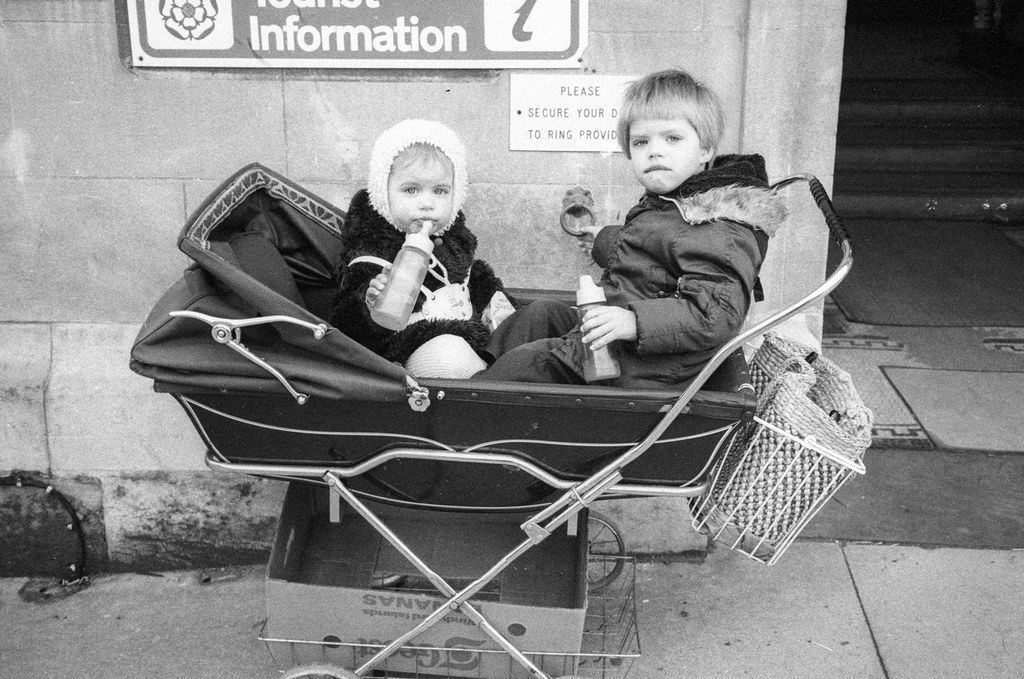 Chris Porsz's family in 1983.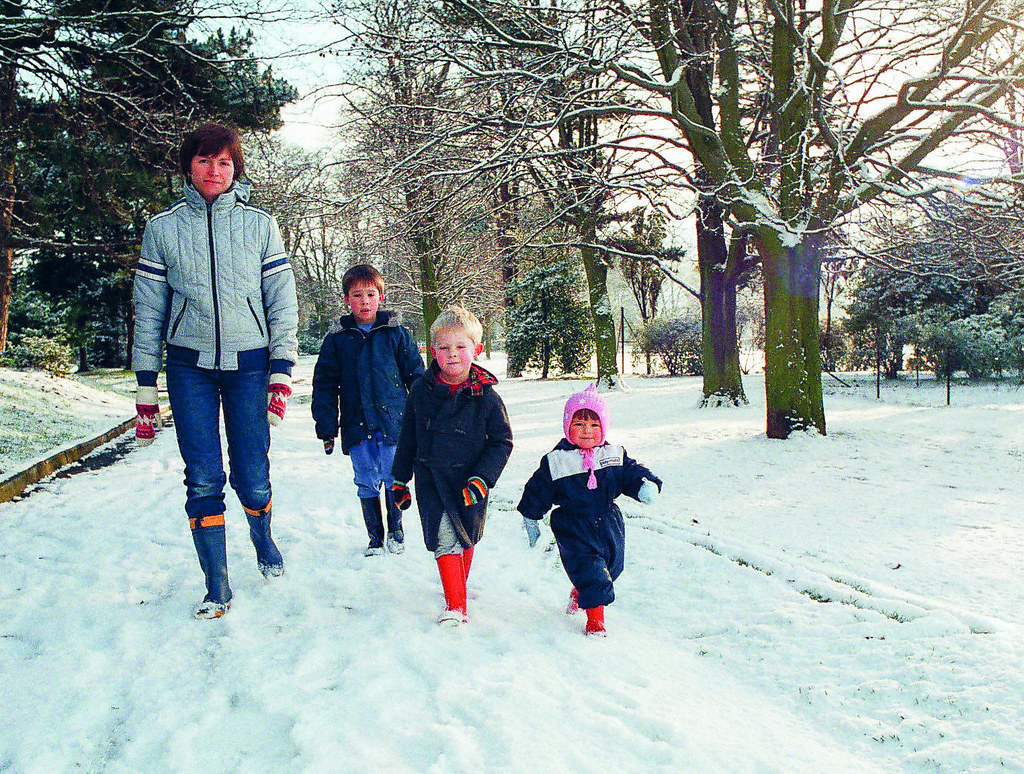 Zaroob Hussain, date unknown.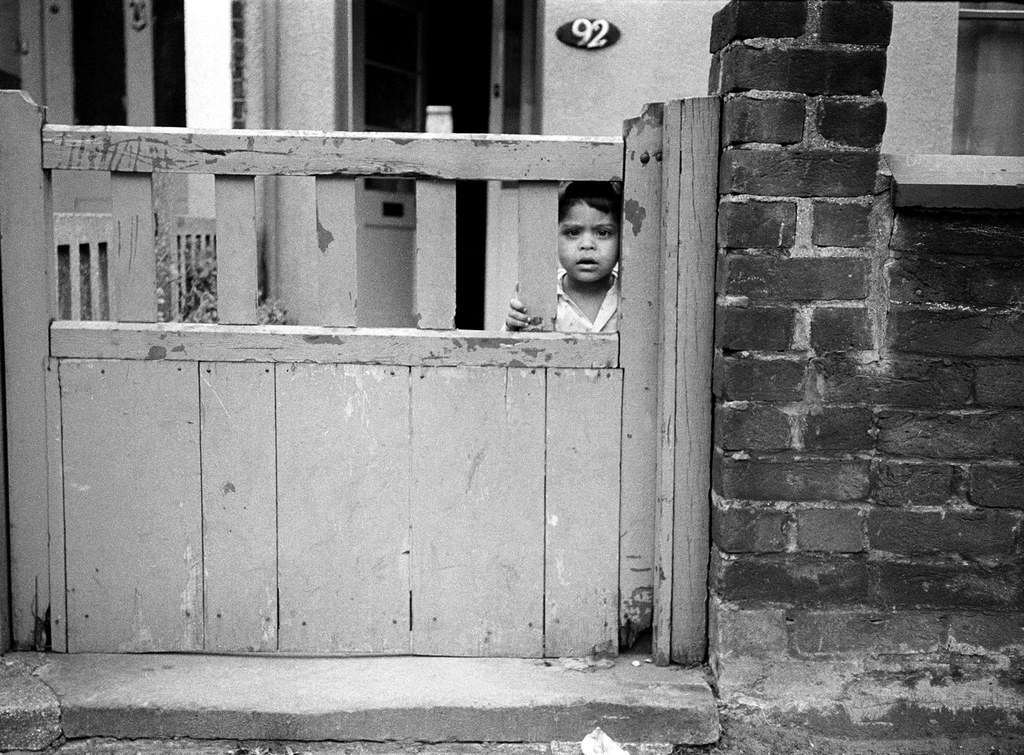 Genesio (Gino) Borrillo selling ice cream in the 1980s.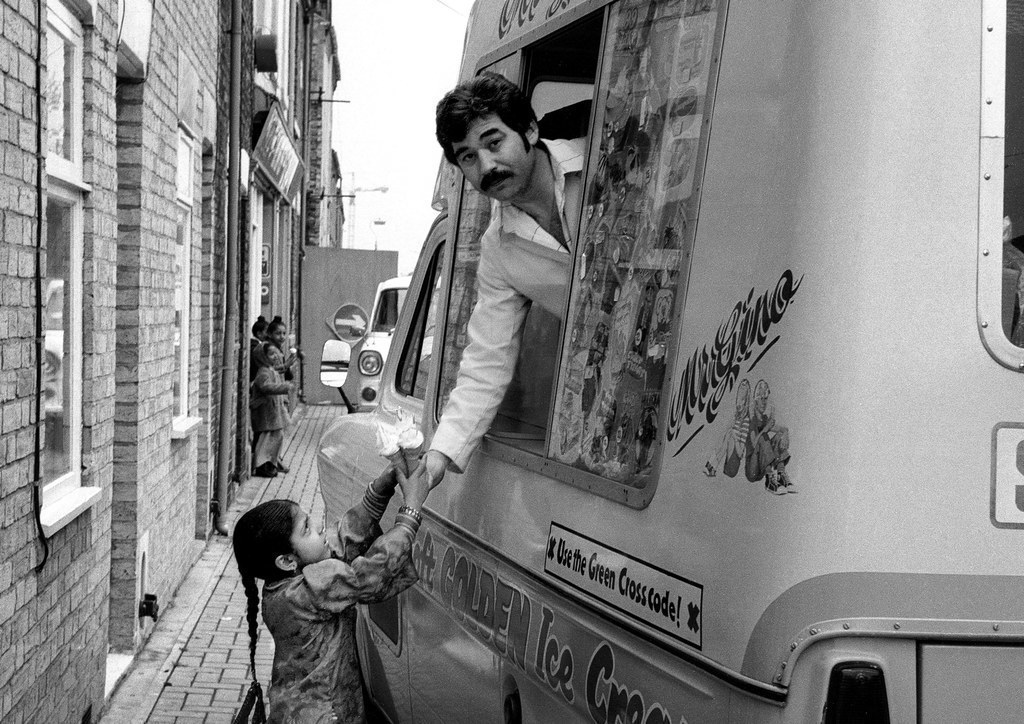 Les Featherstone mowing the lawn of Peterborough Cathedral in 1987.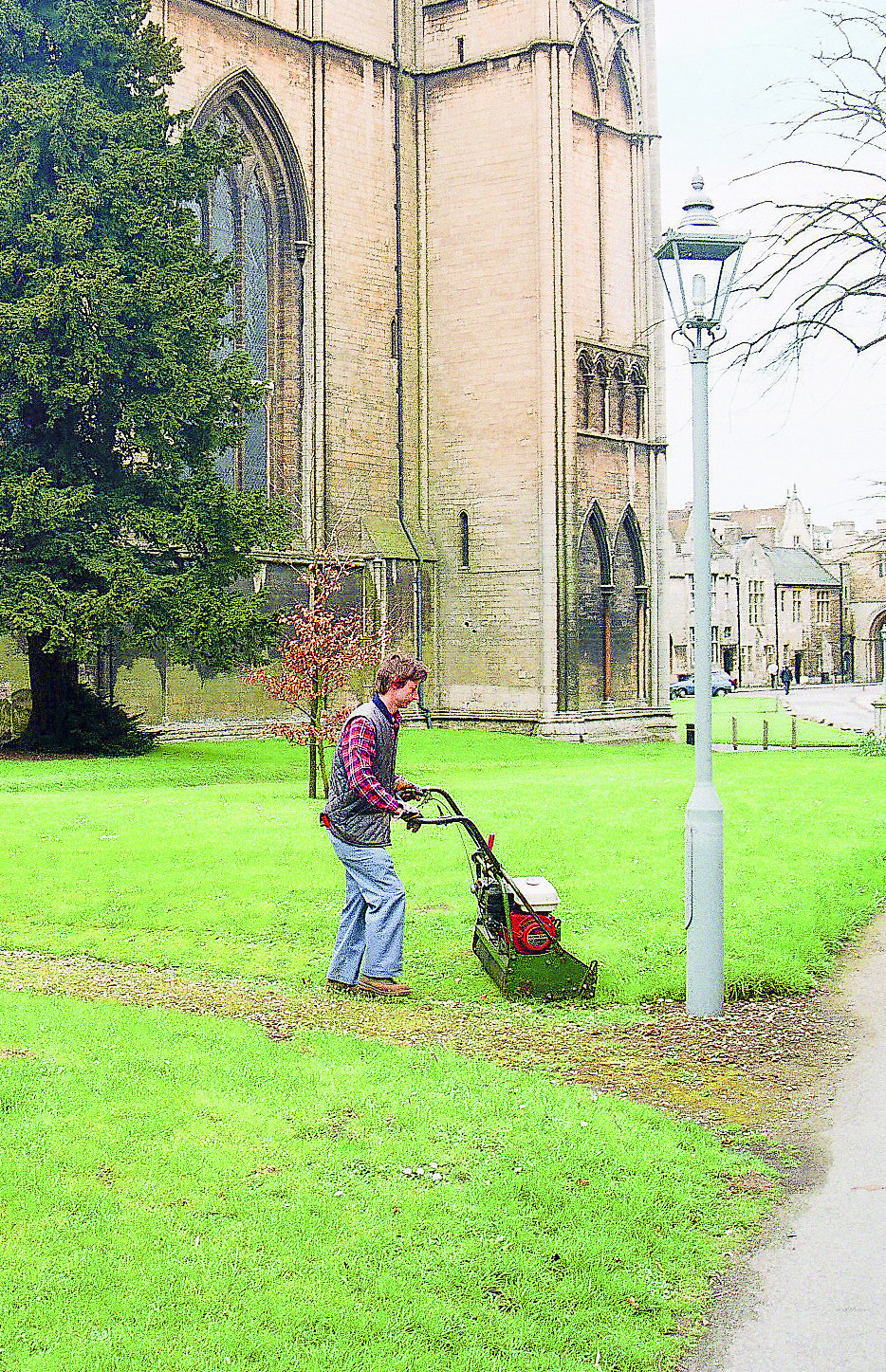 Friends on the steps of Cathedral Square in Peterborough in the early '80s.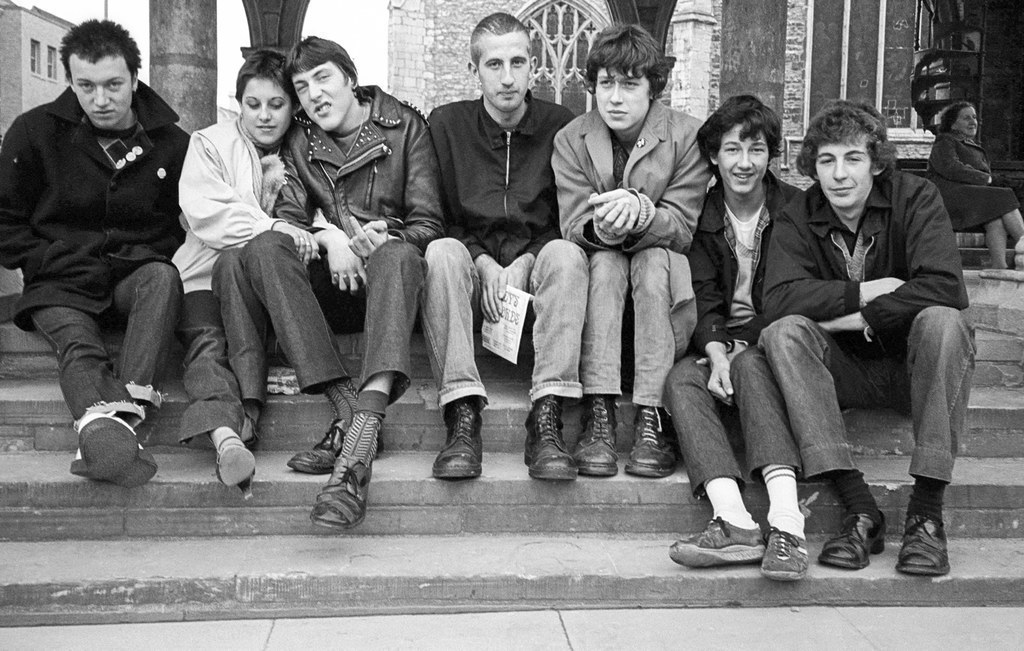 Vicki Gracey, date unknown.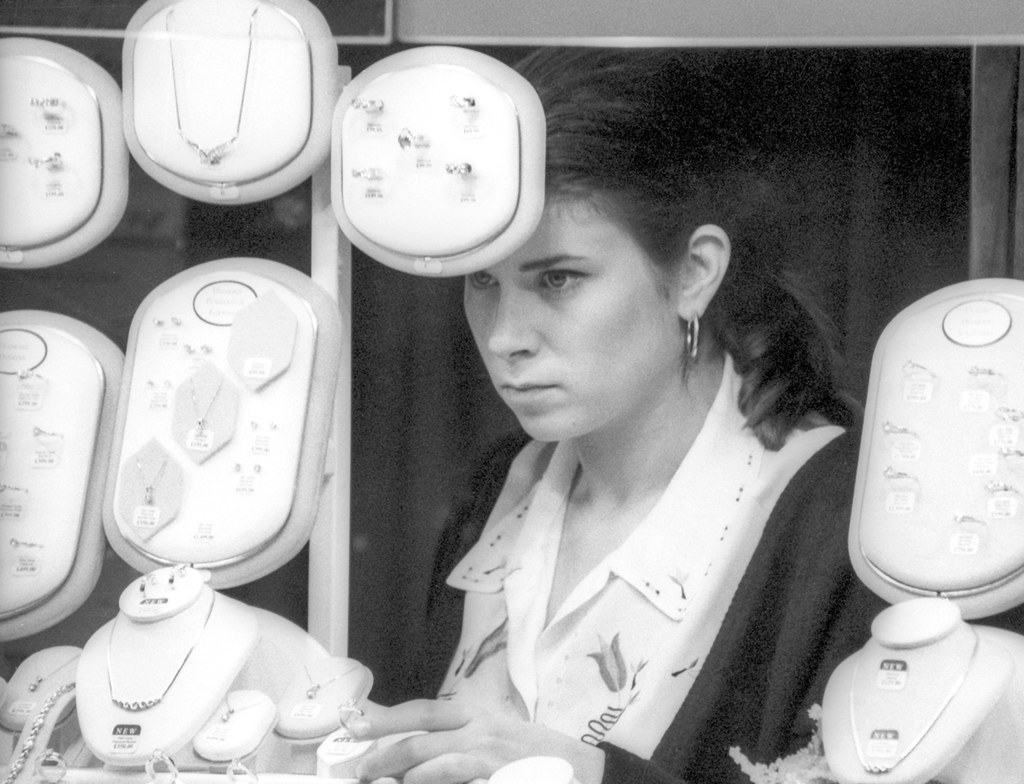 Richard Price, 17, selling meat outside a butcher's in 1980.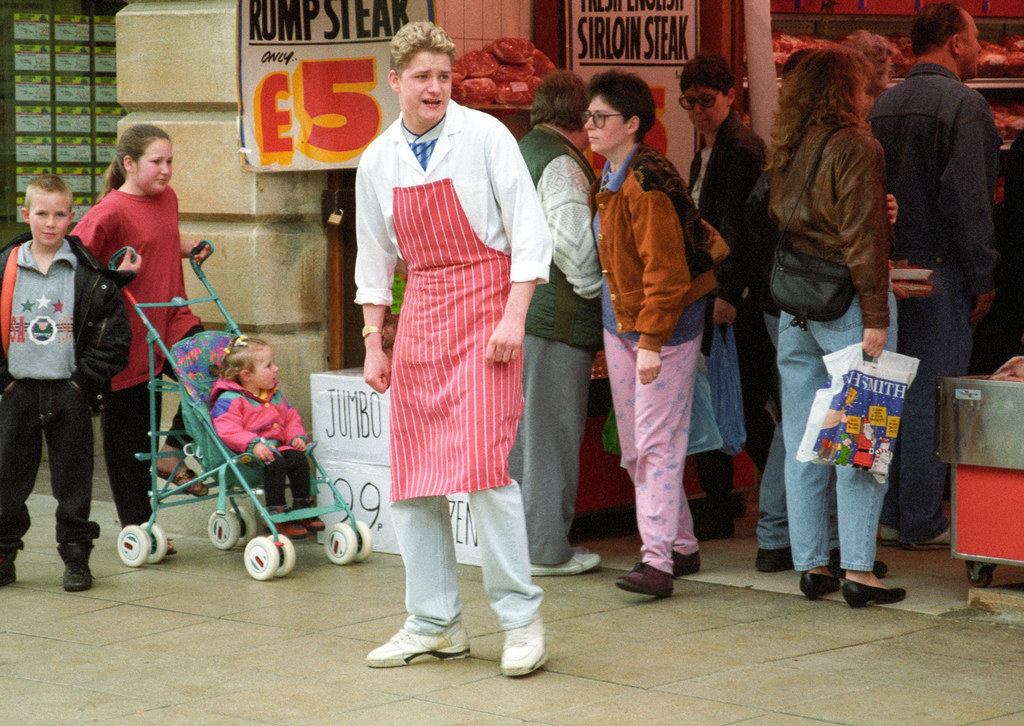 Shehnaz Begum (left), her twin sister Rukhsana, and their older sister Itrat sitting in the window of their house in 1980.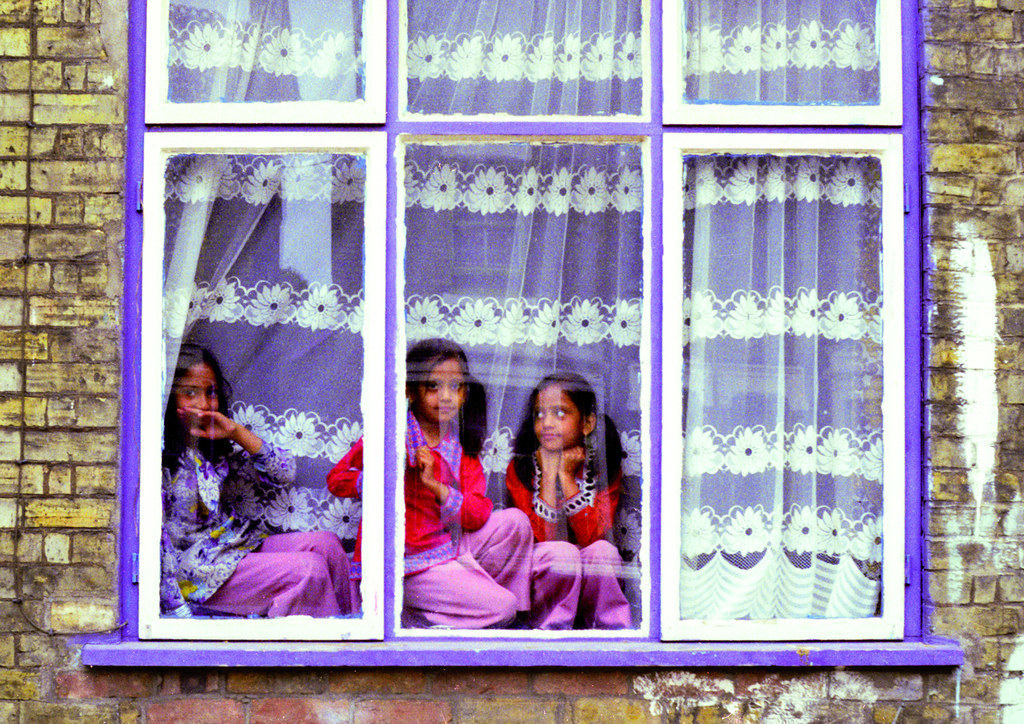 Schoolfriends Martin Coulson and Andy Randall eating chips in 1983.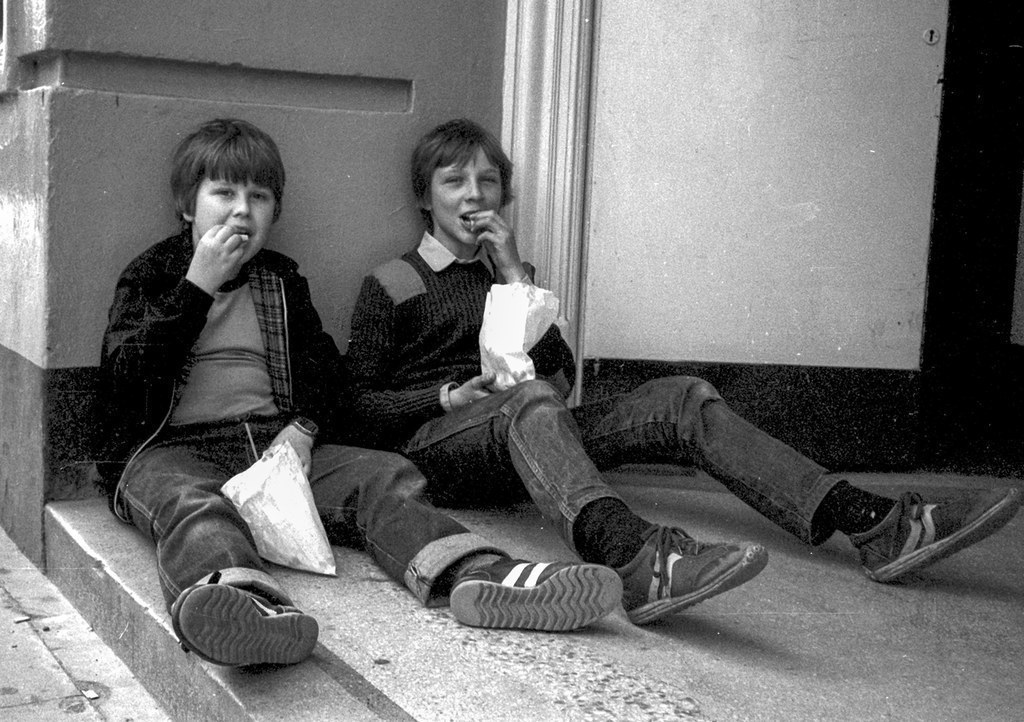 Steve Osborn, aka Metal Mickey, seen in the 1980s.