You might not know it yet, but you want to know Diarrhea Planet. Maybe you've heard something about them already. Perhaps it was their antics at SXSW — excessive guitar solo battles that rained down from 30 feet above. Or maybe you caught wind of their stellar 2013 album I'm Rich Beyond Your Wildest Dreams, with its stadium-size riffs and soaring odes to youth, boredom, and Heavy Metal. Or maybe you were lucky enough to witness the band's four-guitar lineup and vulgar theatrics in person, at one of the ungodly number of shows they've played across the U.S. since the album's release. But whether or not you've previously been exposed to this band doesn't actually matter. Because now, right now, is the time to know Diarrhea Planet — the Nashville six-piece with a name so repellent the music has no choice but to be undeniable. With their third album, Turn to Gold, announced today and due out this summer on Infinity Cat Recordings, the band deliver on that proposition and then some, asserting their claim as one of the best — and most fun — young rock outfits in America.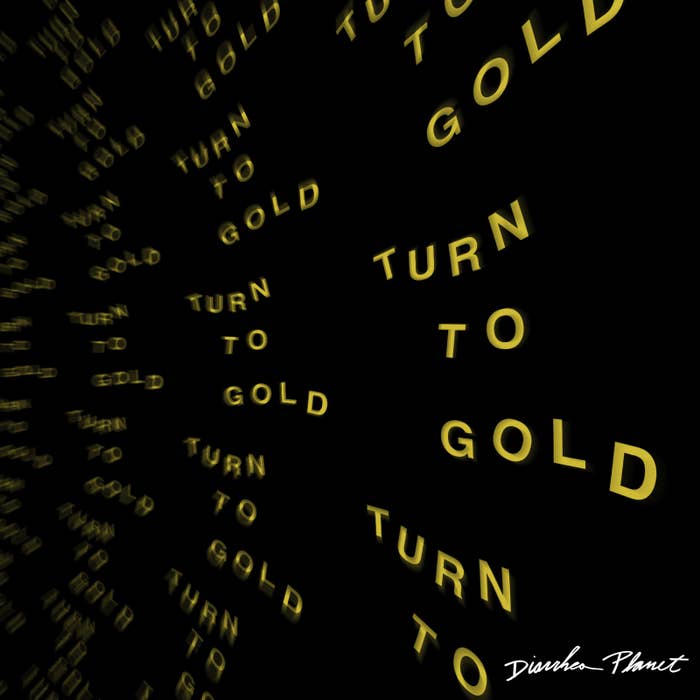 Last September, BuzzFeed spent a week with Diarrhea Planet in their hometown to document the recording process of Turn to Gold. We followed them to the place they met (Belmont University), visited their local haunts, and met some of the key figures in Nashville's burgeoning DIY scene who helped the band graduate from raucous basement shows to massive festivals. In the direct shadow of Music Row's country cabal, what drives a bunch of snot-nosed twentysomethings to make honest-to-goodness, melt-your-face rock music in the year of our lord 2016? And how long can they hope to keep it going?
The first single from Turn to Gold, "Life Pass," premieres here today on BuzzFeed. The band is on tour now, with the album set to be released on June 10. Listen to the single and take a photo tour of Diarrhea Planet's world below.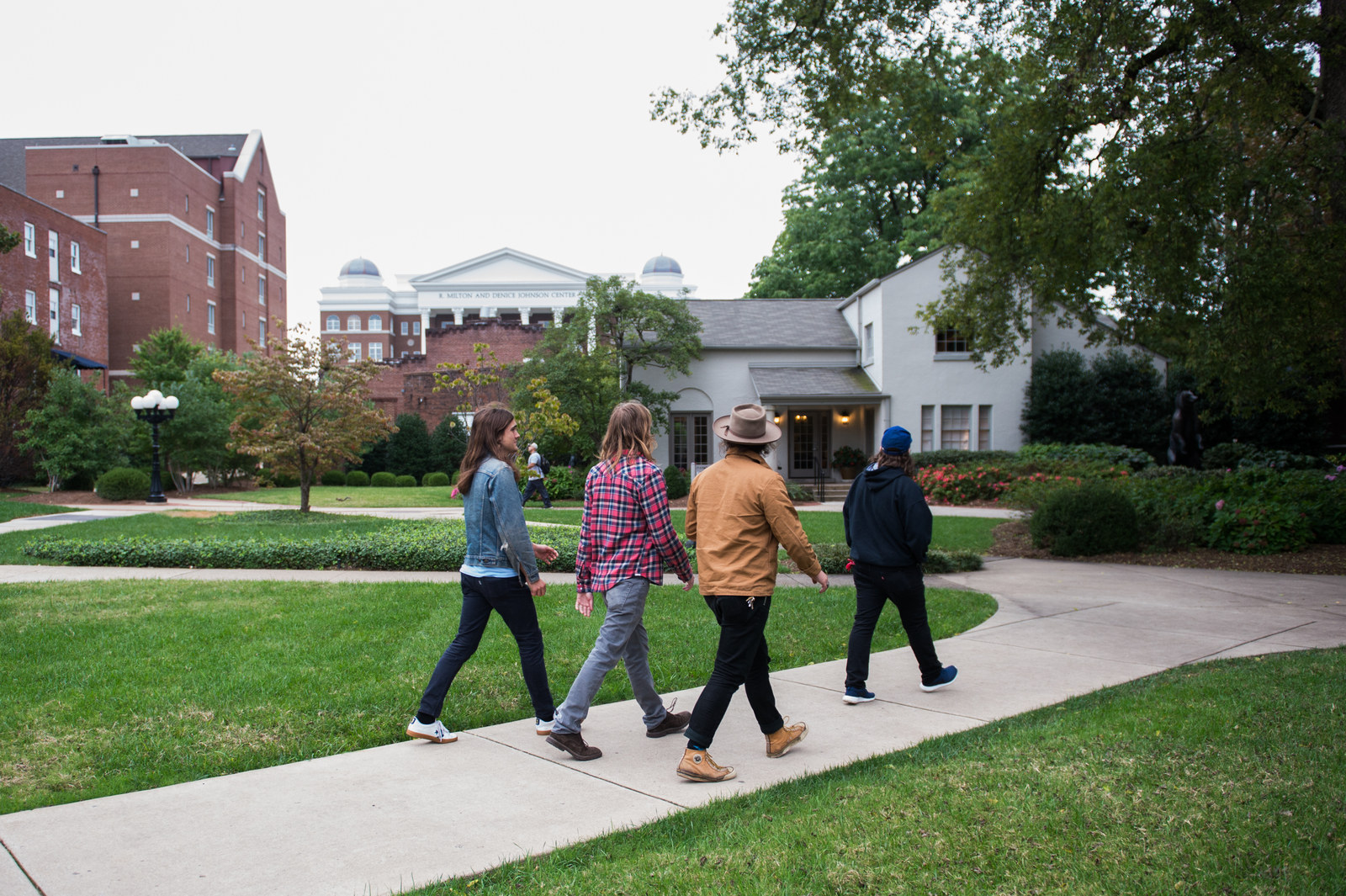 Belmont University, set smack in the middle of Nashville, is built around the summer home of a wealthy widow who inherited the fortune of a planter and slave trader. These days, it's a high-powered academic hub for Nashville's mainstream music industry, namely Big Country Music. Some recent graduates include Brian Kelley (a member of Florida Georgia Line) and Rayvon Owen, who went on to American Idol. But the school's stuffiness was an ill fit for Jordan Smith, 27, founding member and lead vocalist/guitarist of Diarrhea Planet. When Smith decided to start the band in the school cafeteria with guitarist Evan P. Donohue on a whim, it was intended to be offensive.

"Their whole thing was they were going to be a noise band that played at parties and got wasted," says Emmett Miller, 25, the band's fret-tapping guitarist, who plays with his long fingernails in lieu of picks. "They would stand on chairs covered in robes. It looked like they were these looming figures."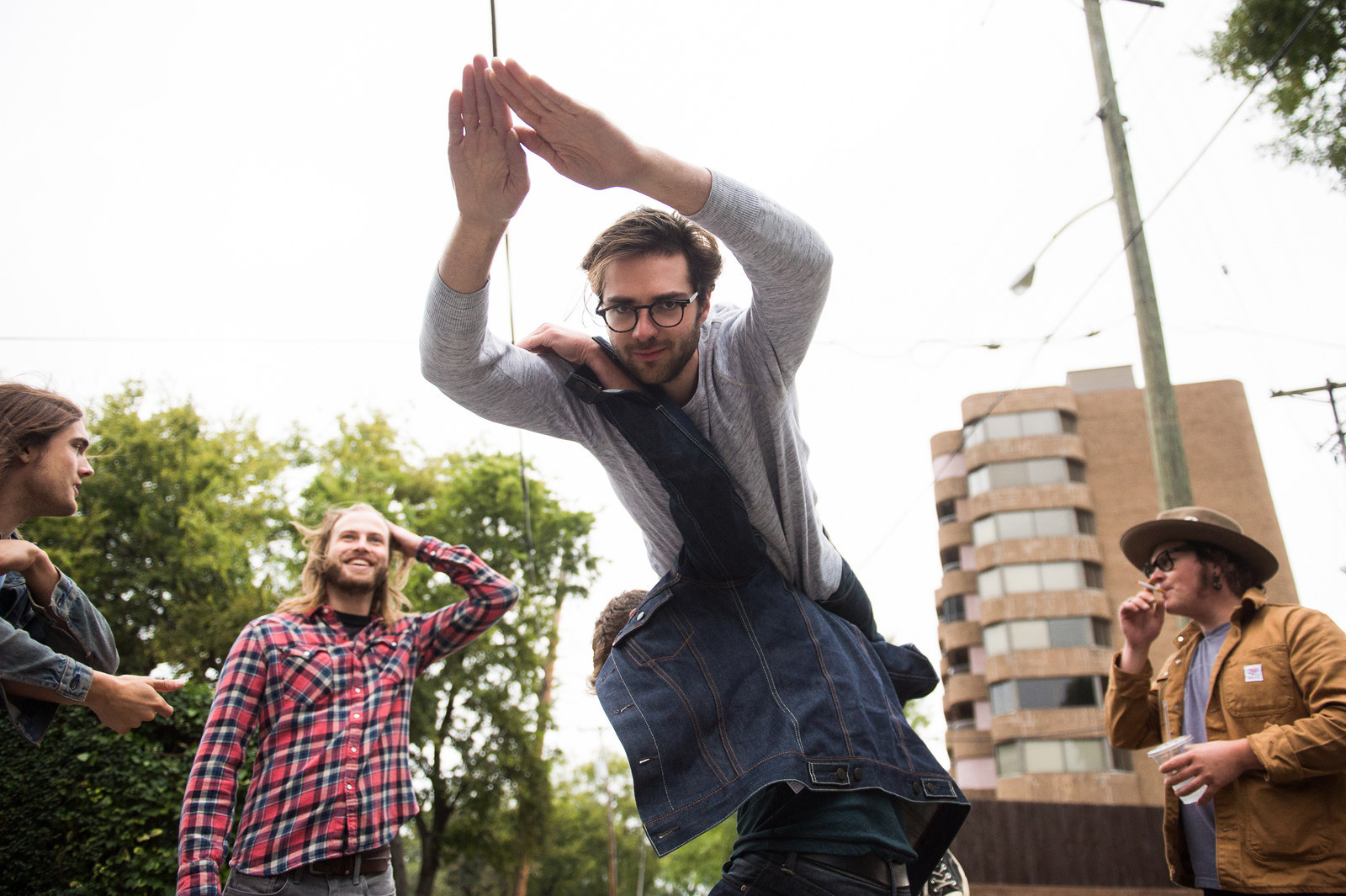 Despite any initial abrasiveness, Diarrhea Planet began to accumulate mass, its gravitational pull drawing friends into the fold. Smith and Donohue brought in their friend Casey Weissbuch on drums. For the band's first recording, Aloha, Mike Boyle, 27, played bass. With Mike came Brent Toler, 27, as a third guitarist — the two had played in a three-piece together called the Spanish Candles. It was a package deal: If they wanted Mike, they were getting Brent.

But three guitars would prove to be not enough. The fluid lineup had occasionally swelled to include as many as six guitarists at once, at a handful of shows at local haunts The End, The Springwater Supper Club, and The Parsonage. If six was too much of a good thing, four seemed to be the magic number. After Donohue left the band, they recruited Miller, who, in an arrangement similar to Boyle and Toler's, brought along a fourth guitarist, his friend Evan Bird, 25.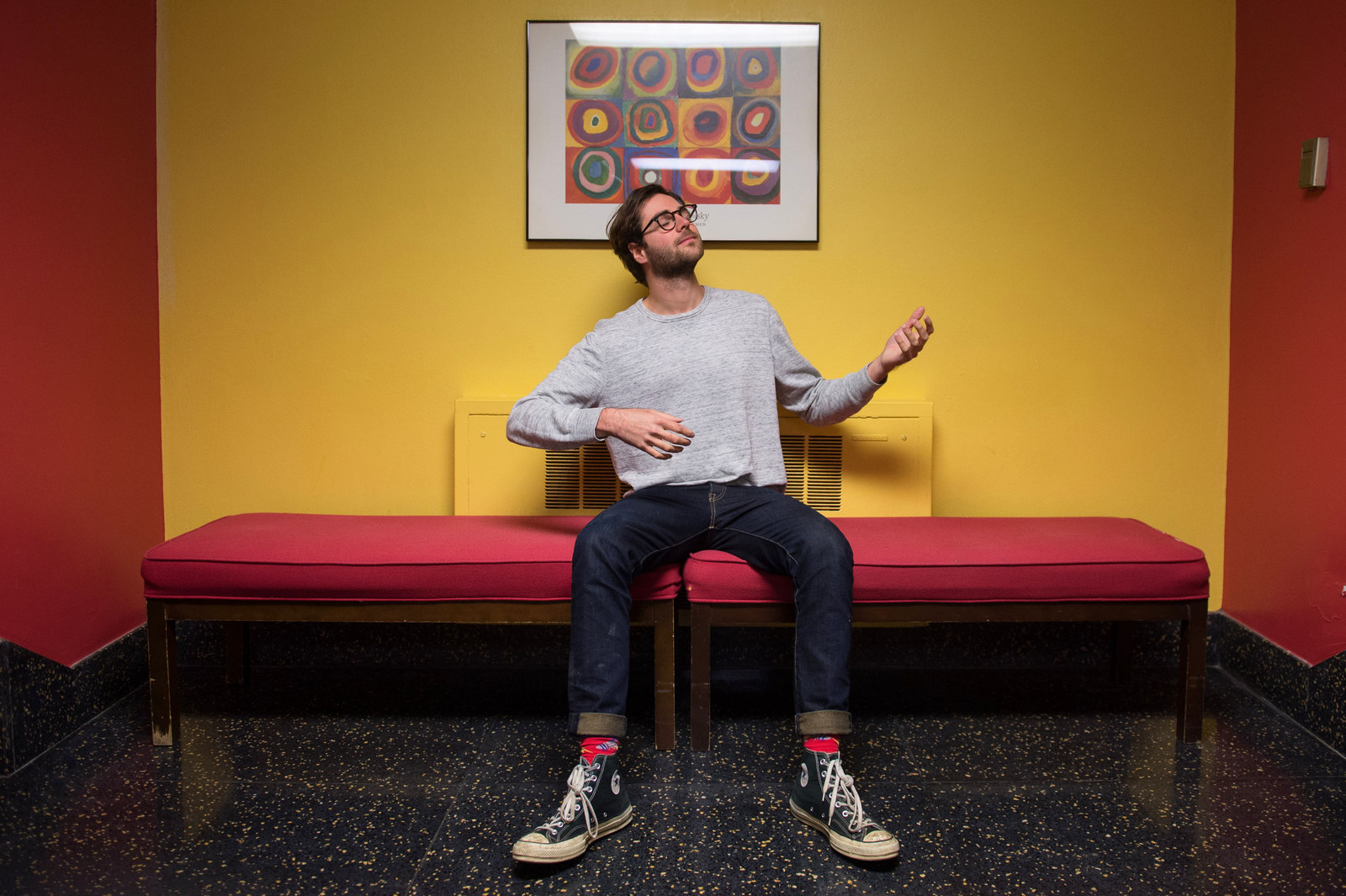 Belmont University was the petri dish that birthed Diarrhea Planet; friendships were born in dorm rooms, in class, and at off-campus basement shows. But the burgeoning DIY scene in Nashville is ultimately what embraced them and propelled the band onto the national stage. For Miller, it all started at one show.

"The first show I saw as a Belmont student was at The End," Miller says. "I didn't know anyone there. Cy Barkley was on the show — it was like Infinity Cat night at The End. Denney and the Jets, Pujol, Natural Child, Heavy Cream, JEFF the Brotherhood. I went in there, didn't know anybody, and [when I] left I felt like I knew everybody in that room. It was unbelievable. I was covered in more beer than sweat. I'd never seen a crowdsurf before, and at any given point there were like three bodies in the air. It was amazing."

Early in their music careers, Boyle, Smith, and Toler all worked at a Papa John's location in nearby Brentwood, Tennessee. Toler was a driver; Boyle and Smith each worked their way up to manager. They'd toss dough and make weirdo custom pizzas, and sneak off into the alley behind the store to goof off and smoke after their shifts. No matter how many days each year they toured, there was always work for them at the Pizza Castle, where their boss Laura Lee Volkerding took note of their generosity.

"There was a fella here that didn't have a car," Volkerding explains, "and Mike gave him rides a lot of times, helped him out. And then when Mike was able to get a new car, he gave him his car. Just gave it to him. Jordan, same thing. He had a place, there was a fella here that didn't have anywhere to stay, and Jordan said, 'You can come stay on my couch, stay with me until you figure things out.' They're both that kind of people. So the choices were, let them off, or possibly lose them. They were here and they always did a great job."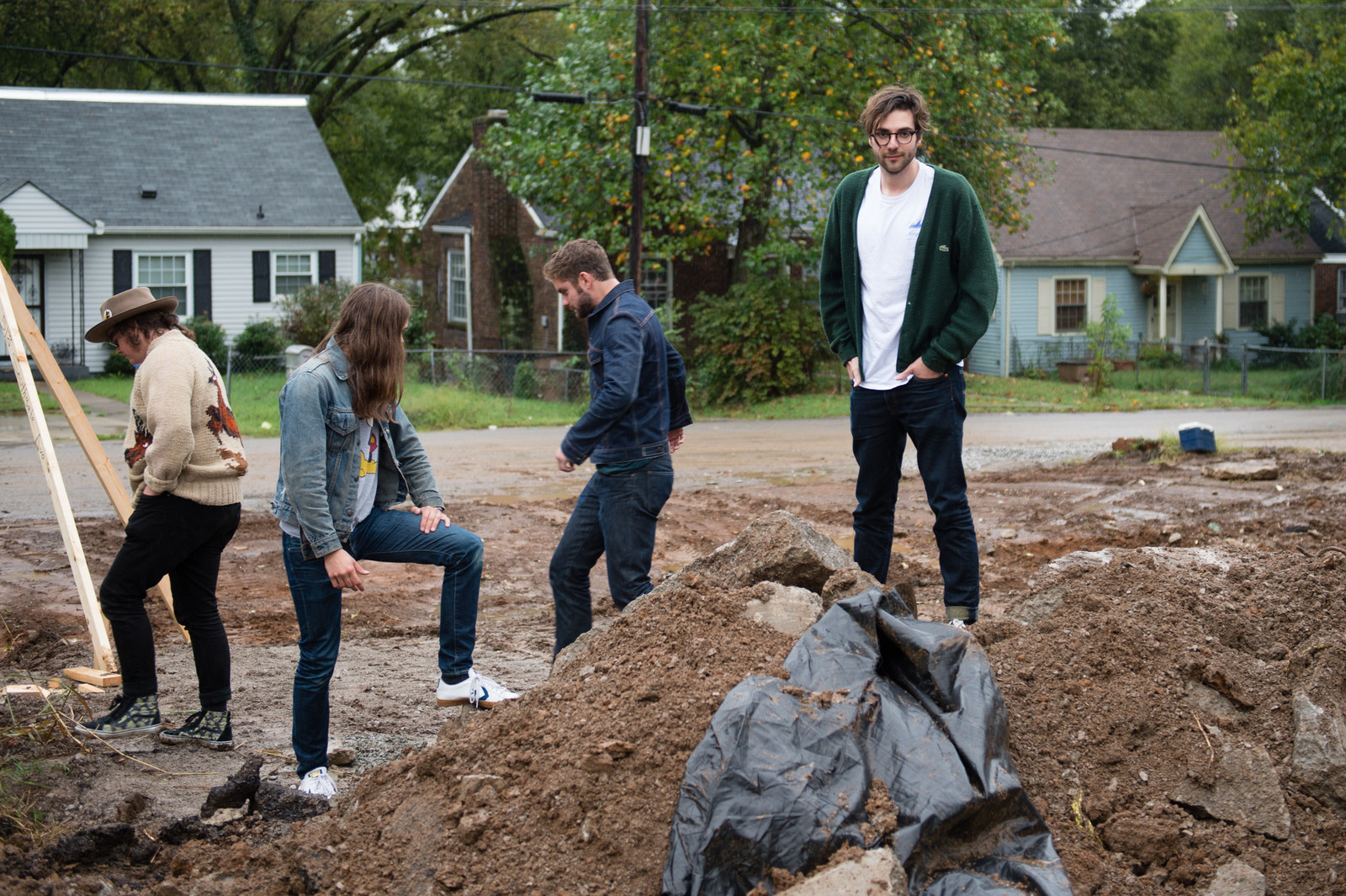 Nashville's music industry is worth many millions, but there are still scores of punks who don't really have any interest in the Big Machine. Their music industry was forged in basements, motorcycle garages, even old police precincts, like in the case of Glenn Danzig's House, the famed DIY venue spearheaded by the late Ben Todd, a figurehead in Nashville's DIY scene. As urbanization continues to swallow up cities nationwide, Nashville is no exception, and as landlords salivate at higher rents, locations for DIY shows have been shuttering left and right. Danzig's House, on the corner of Southgate Avenue and Allison Place, served as home base for Nashville's Dead, the unofficial blog of the scene, and as a hub in a neighborhood of show houses.

It was through the efforts of Todd and local bookers like Jon Prine that local Nashville bands were able to get on bills with nationally touring bands, and eventually grow into touring bands themselves. Glenn Danzig's House is where they cut their teeth. But by the time the Planet was recording their latest LP, the site had been reduced to rubble, and "tall and skinnies" of the sort that will inevitably replace it could be seen next door.
The pain of that loss still rings loudly for the band, and it's bled into the music. "Hot Topic," a black-metal influenced track on Turn to Gold that features a terrifying scream from Bush, references it quite directly: "Pull the ghosts straight out of Danzig's House and listen to them raging," Smith sings.

Dave Johnson hails from Chicago; he plays in a band called Scale Model and runs a shop by the same name where he fixes, mods, and builds guitars out of the workshop in his attic. He's worked at the big shops like Gruhn and Carter's, but these days he works from home, keeping a close eye on his wife, Megan, and their newborn son, Bowie. Some of the Planeteers first heard of him when he built JEFF the Brotherhood member Jake Orrall's wild custom Lucite three-string, and he's been helping them along ever since, giving them top-notch work at DIY prices and turning their cheapo guitars into monstrous Frankensteins with custom modifications.
"This shop is kinda like the safe haven for guitar repair for our underground scene," Johnson explains. I run it out of my house just to make it cheaper for everybody ... my goal is to give everyone that level of quality work at prices that you can really afford."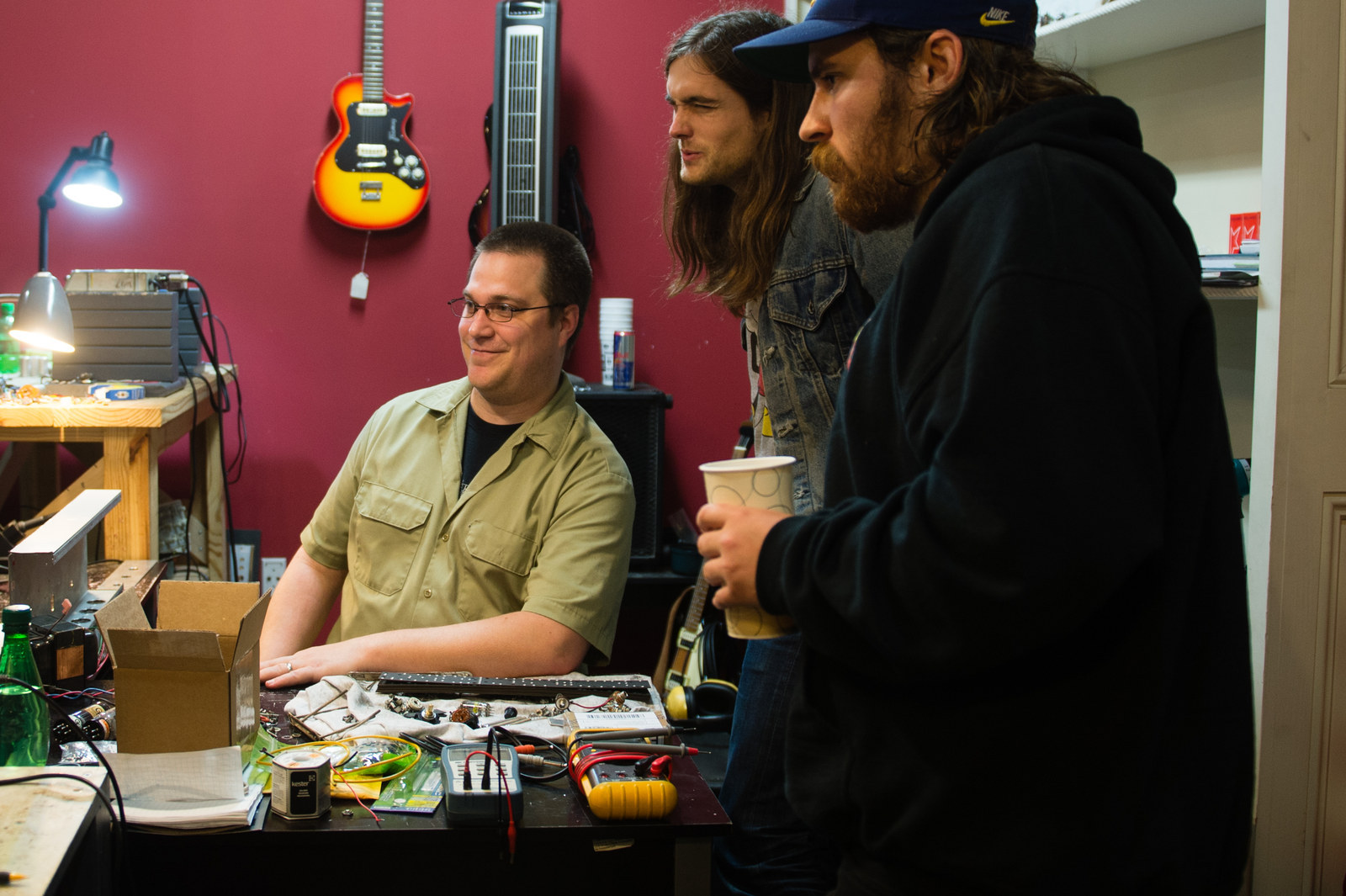 If Dave Johnson is the band's guitar guru, then John Capito is the band's master of amplifiers. Miller has been studying under him, learning how to repair, modify, and build amplifiers and cabinets. He even has his own workshop in the basement of his house. Capito does amps for many of Nashville's big shots, such as the Third Man himself, Jack White.

"I don't want anybody else touching my amps," Smith admits. "Working with Eddie [Spear] and Vance [Powell], they're two guys that you know know what they're talking about. If they say this guy's good, you know...Jack [White] takes his stuff here, everybody that's respectable."
Orrall family patriarch Bob Orrall first heard Diarrhea Planet songs when Smith was an intern at Infinity Cat Recordings, Orrall's label. "I started hearing music that he was making, and then he told me the name of his band," Orrall says. "I said that is absolutely my most hated word in the English language. Like there is no word that I hate more." But his sons Jake and Jamin (aka JEFF the Brotherhood) had been to a few shows and convinced their dad to see the band live when they opened for JEFF at Exit/In during Freakin' Weekend 2010. "Now here I am walking around wearing Diarrhea T-shirts all the time."

"My wife and I spent our 34th wedding anniversary at a show," Orrall continues. "She had never seen them before, and she was pressed up against the stage and going like, 'Argggghhhh!!!!' She was like a 14-year-old girl that night. On the way home, she's going, 'They're my favorite band, they're my favorite band,' and I said, 'Honey, you know your own sons are in a band,' and she said, 'Well, they better step it up!'"

For their new album, Turn To Gold, Diarrhea Planet recorded at Sputnik Sound, Vance Powell and Mitch Dane's Nashville studio. Powell, who describes the album as "stoner ear candy", helped with engineering and production along with co-producer Mike Fahey.

"Part of the benefit of us working with Vance again is that his whole thing is it's gotta be big, it's gotta be live, it's gotta sound raw," Bird says. "Some of the stuff that we did with [Kevin McMahon, who produced I'm Rich] was so cool, but we couldn't reproduce it live."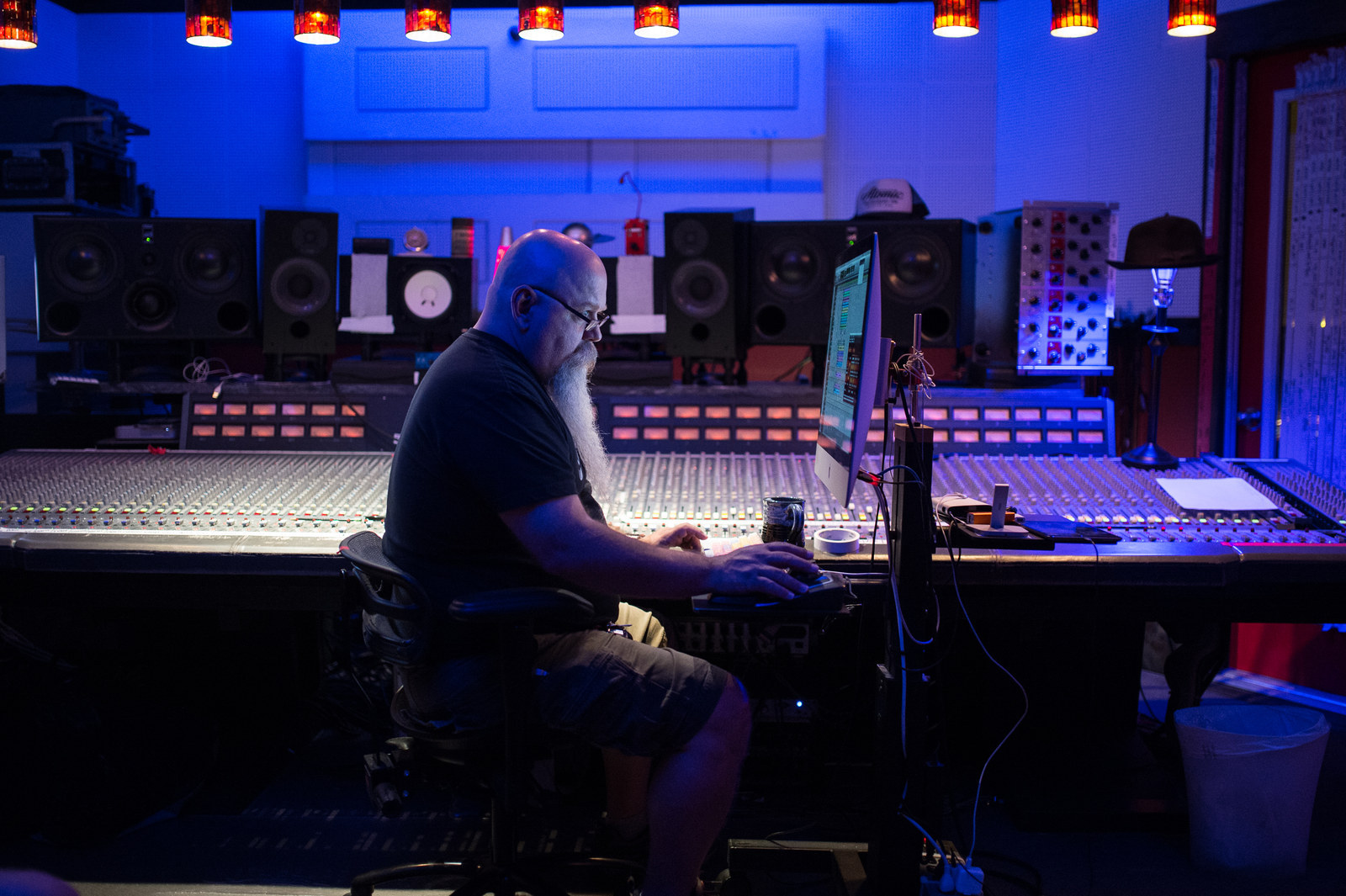 A Grammy-winning engineer who worked on hits from Jars of Clay in the '90s, Powell has previously teamed up with Jack White on various projects, including setting up the live music venue at his Third Man Records facility. He won the Grammy for Best Country Album earlier this year for his work on Chris Stapleton's Traveller.
Powell met Diarrhea Planet through JEFF the Brotherhood, whom he worked with on projects such as their LP Wasted on the Dream as well as their Third Man Blue Series singles...including a bizarre Insane Clown Posse collaboration.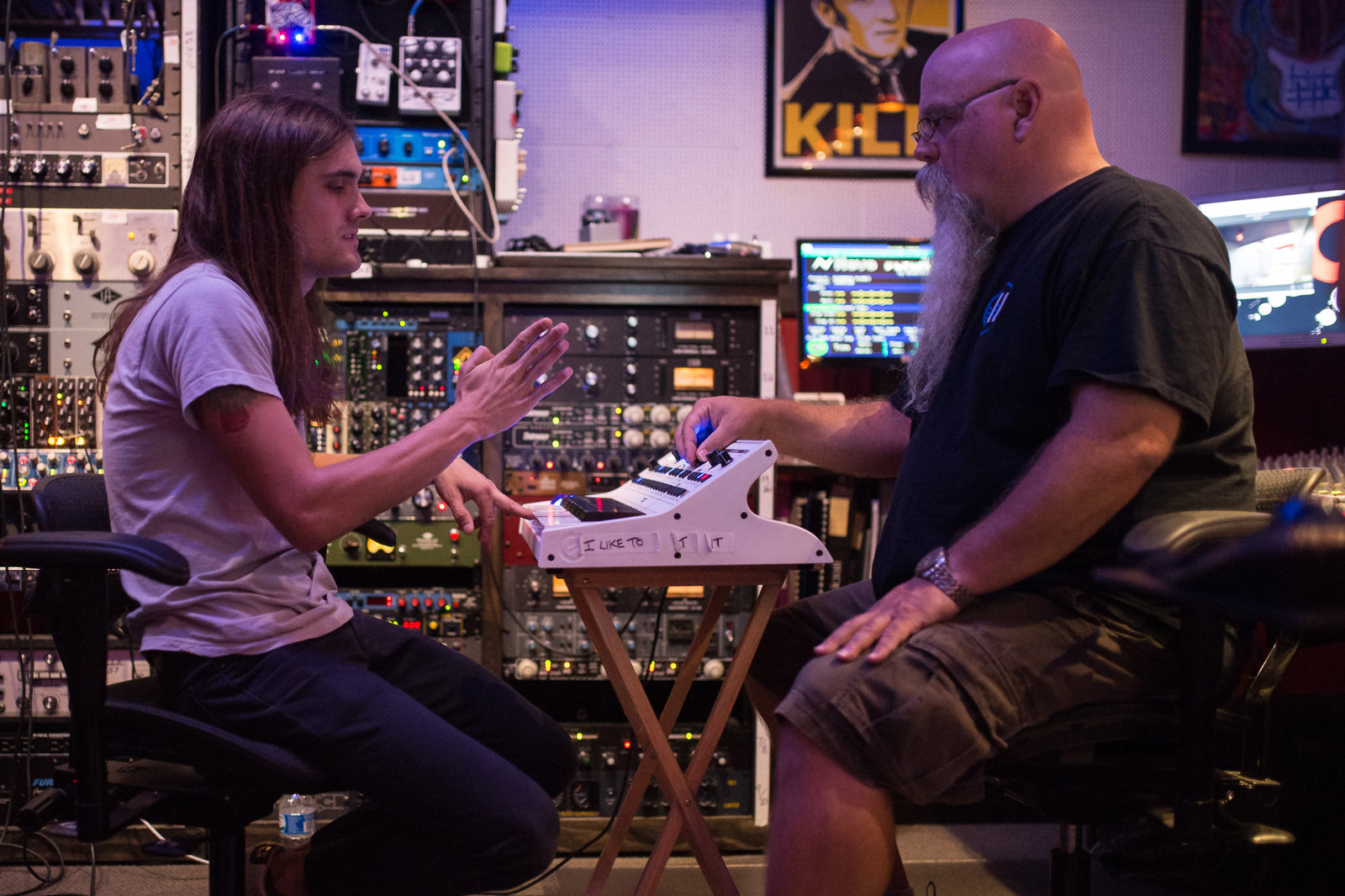 Both Smith and Miller were sponges around Powell in the studio, absorbing as much knowledge and experience as they could. ("He's gonna harvest my brain for some nerd foie gras," Miller says.) Watching Powell mix is a sight to be seen. Each time the band returned to the studio after a break to hear finished mixes, they were almost unanimously blown away.

"[At Belmont], I did a business emphasis," Smith says. "The audio stuff — I don't need to go to college for this, I just need to find a guy like Vance who I can study under."
Recording a six-piece with four guitars that likes to get LOUD is no small feat, but Powell's experience helps him make it look easy. "The stuff I did with Jack White, like the Wanda Jackson record, we had 11 musicians in a room about this size," he says. "We had two bass players, upright and electric bass, acoustic guitar, electric guitar, steel guitar, piano, organ, full horn section, and drums. It was a lot of people all at once in one room."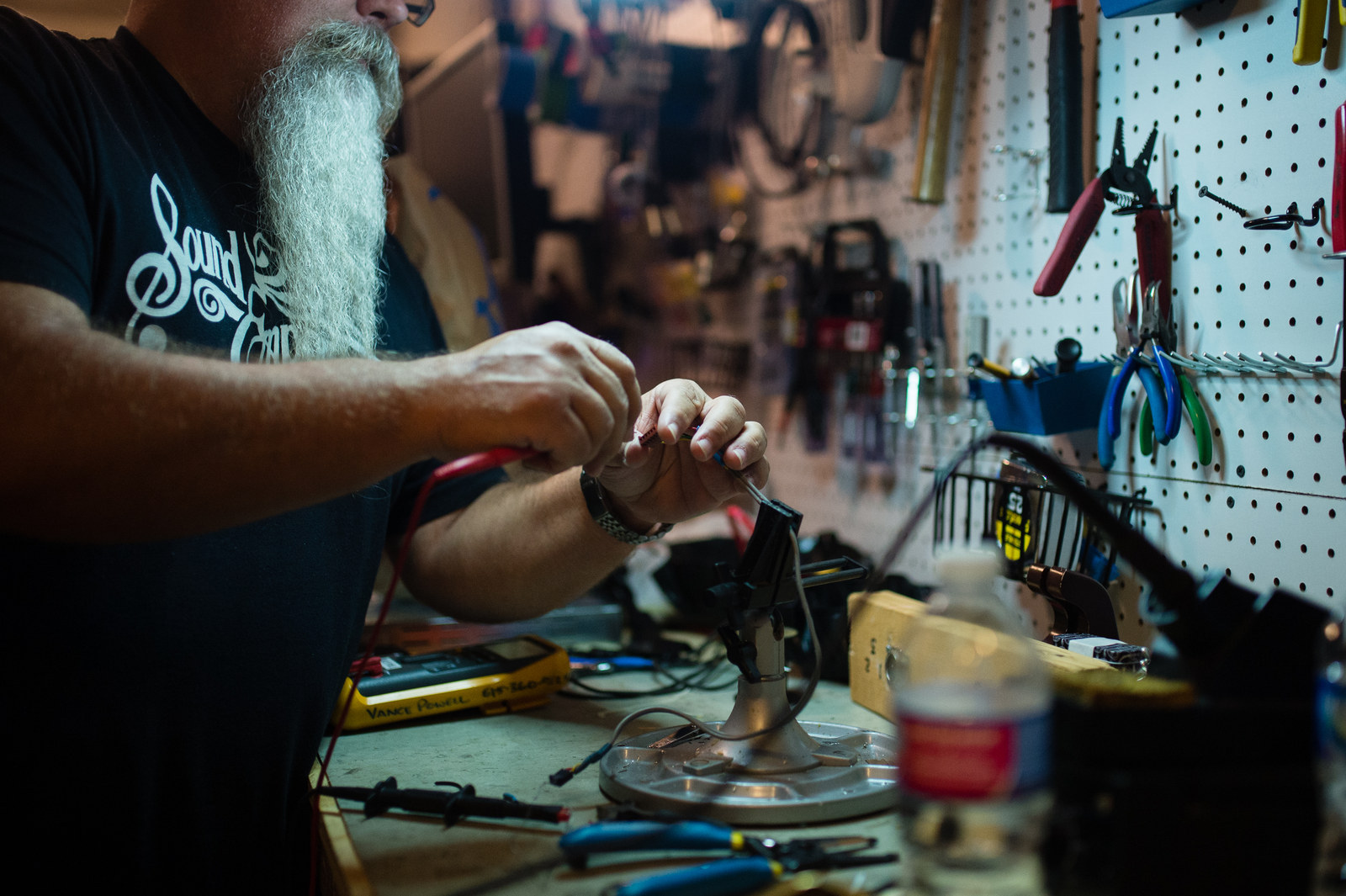 The band's secret weapon in recording sessions is tapping into their infamous onstage chemistry.

"You know, the beauty of being a great live band is that you get really good at playing," Powell says. "So the way that I set them up in here was exactly how they play live. They all play exactly in the same spot. They're all playing together, and that's what they do really well. So yeah, there are times when Evan's amp is making the snare drum rattle. Yeah, it's in the recording, It happens. Did that make the song suck? No."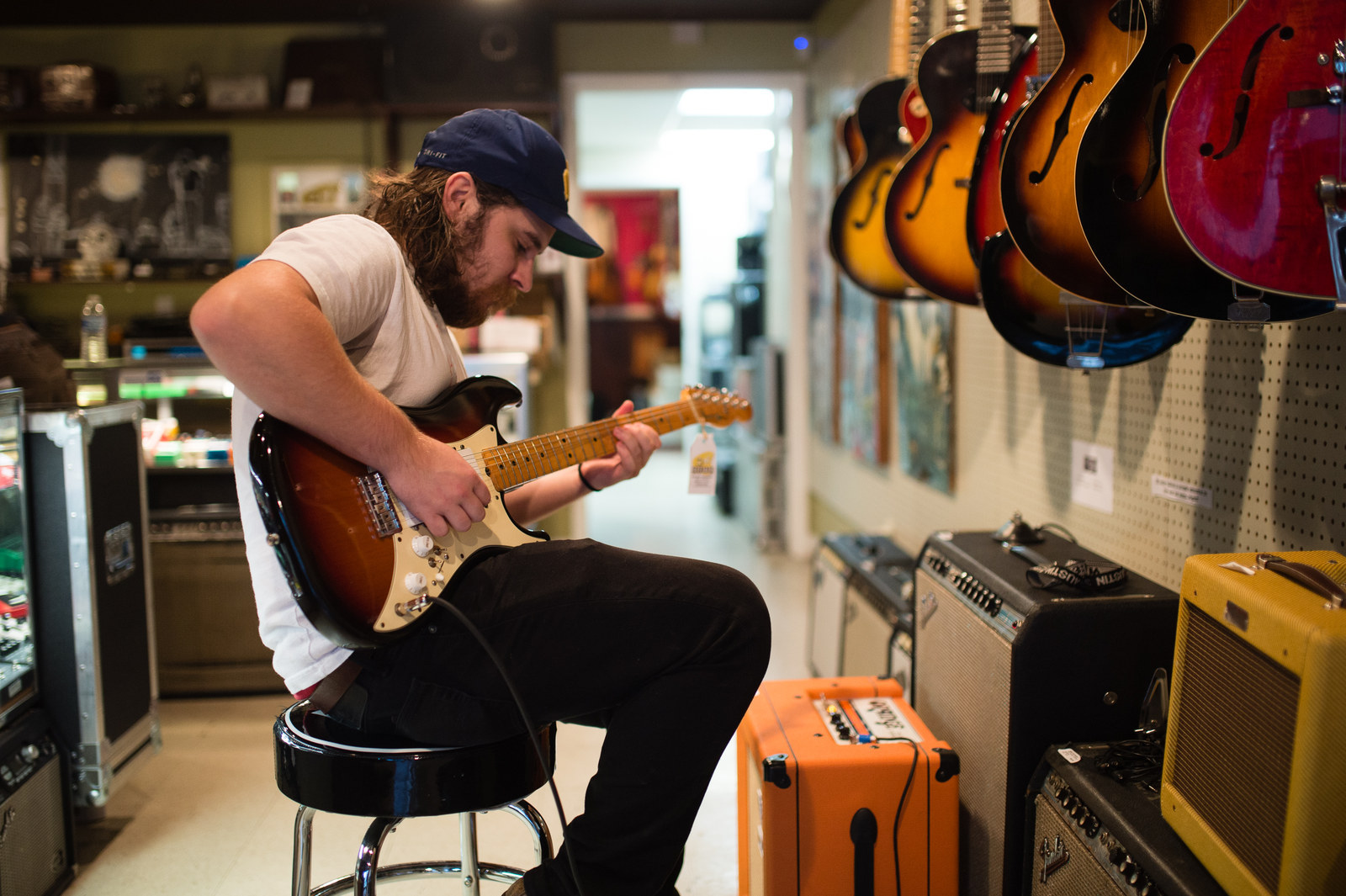 If the massive sound that Diarrhea Planet produces is a brick wall, then Evan Bird is the mortar. He fills in the gaps, looks for a place where he's needed and lends a hand. At the first DP show I ever saw — on tour with Titus Andronicus — then-drummer Casey Weissbuch was ill, so Bird was filling in on drums. His guitar heroes aren't particularly flashy; he loves Chris Cheney from the Living End and Taylor Goldsmith from Dawes.

"He's not the fastest player or the flashiest player, but everything he does is so tasteful," Bird says of Goldsmith. "There's no ego involved, there's nothing out of place. He's really conscious of what everybody else is doing onstage."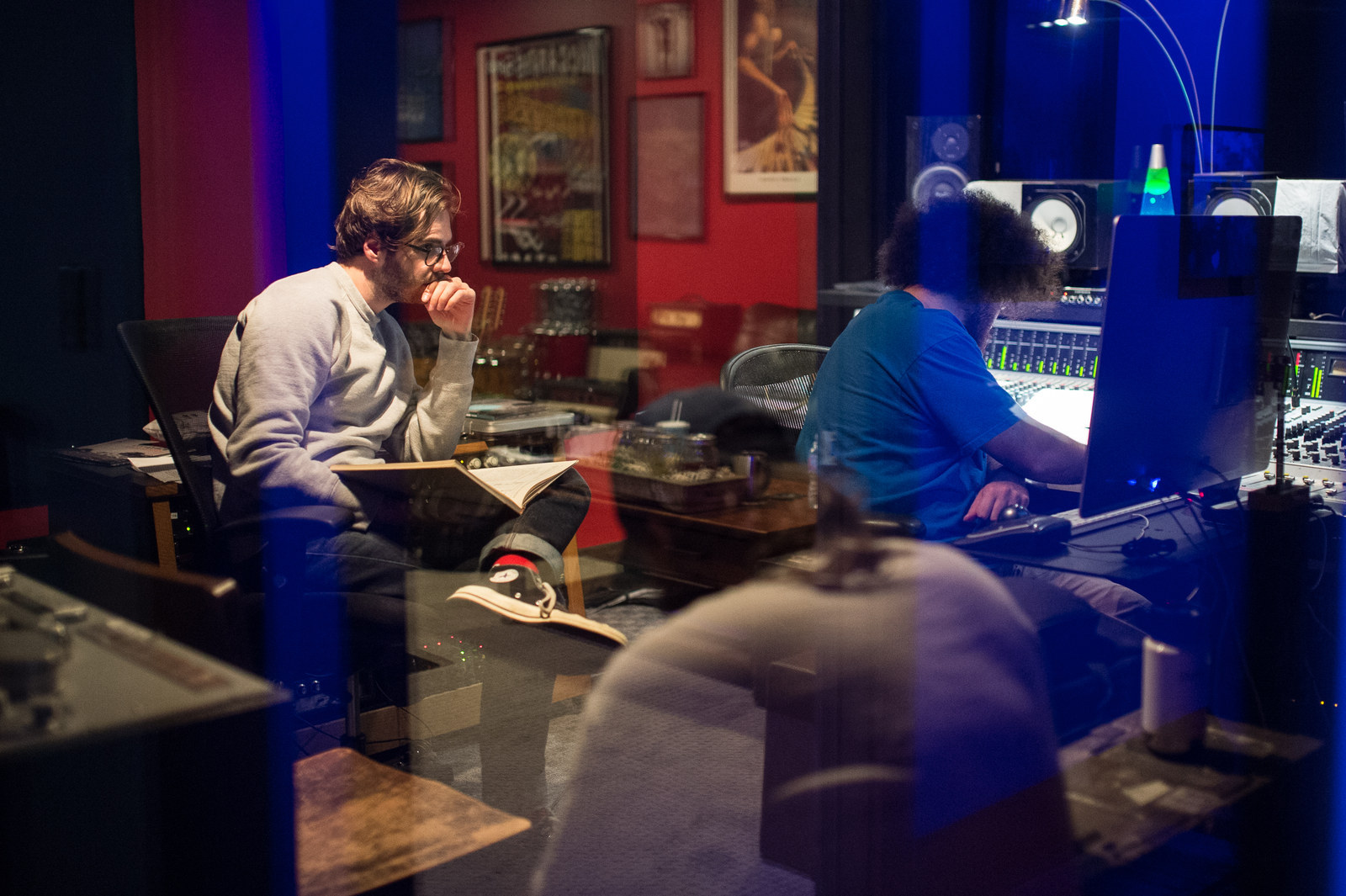 Yes, they're loud, and yes, the music can be abrasive, but Diarrhea Planet's music has always seemed to come from a place of love. If you're gonna wear the merch, chances are you're either a troll or you really love this band. It's why the energy at shows is so overwhelmingly positive, and in the few instances where there are fights, it gets shut down with the quickness. "For a while, we actually stopped playing 'Ghost With a Boner' [a fan favorite and one of DP's earliest — and most ignorant — songs], because there were some kids that would get violent," Miller admits. "They'd get so worked up...people were smashing bottles together and being stupid. So we had to retire that song for a little bit."

"Fortunately, we're very privileged to have a rabid fanbase at our core," Miller says. "It's probably because of the name. Because to sign up for a band called Diarrhea Planet, you have to be really into it, to wear that T-shirt. At the core of our fanbase, everybody gets it, and they respect each other. Wherever we go, they're the ones bringing that positive energy, and hopefully that will radiate outwards to initiate people into it through positivity. Because that's how I was introduced to it."
Emmett Miller is the only classically trained guitarist in Diarrhea Planet; of all the current members, he's the only one who majored in performance at Belmont (he dropped out after his sophomore year). He visualizes and conceives of music differently from the other guys, drafting his thoughts on staff paper, which often helps with arrangements.

"For me, it guides how I think about what I try to play," Miller says. "It doesn't necessarily dictate the melody lines that I play, but it's a good starting point. And it certainly helps taking something Jordan says, because he has these terrific ideas that are hard to express, and he uses a lot of colorful metaphor."

It's still a little absurd that there's a real LLC with the word "diarrhea" in it, and that the joke name is now a joke on them, since they're stuck with it. "When [Aloha] was getting popular, it was like, what? People consider this a real music product?" Smith says. "I'm just a fucking 19-year-old kid in my dorm room making poop jokes and people care about this. It was so fucking weird."

Bird, for one, always seems to take a pragmatic perspective. "I truly believed that this was something funny that I'd do in college, and now I have to write that on my tax forms for the next 8 to 20 years, best-case scenario," he admits. "I was telling my mom and dad that I'm going to drop out of school to play in a band called Diarrhea Planet. This is maybe the worst idea I've ever had. But you know, if things keep going the way that they're going, this might be the best idea I've ever had."