Luca Deserves An Oscar For Its Beautiful Animation, And Here Are 41 Shots To Prove It
Silenzio, Bruno!
And it is quite simply a GORGEOUS film, so here are 41 stills from the film in case you want to bask in the beauty of its animation.
1.
Let's start with the film's opening shot of a fishing boat leaving the town of Portorosso at night.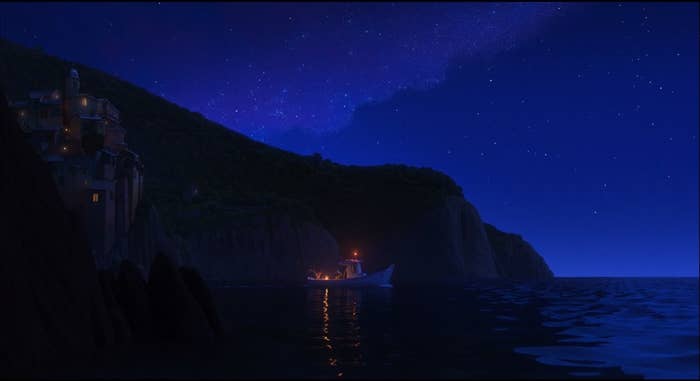 2.
And look at the animation of Luca as a sea monster. What a cutie.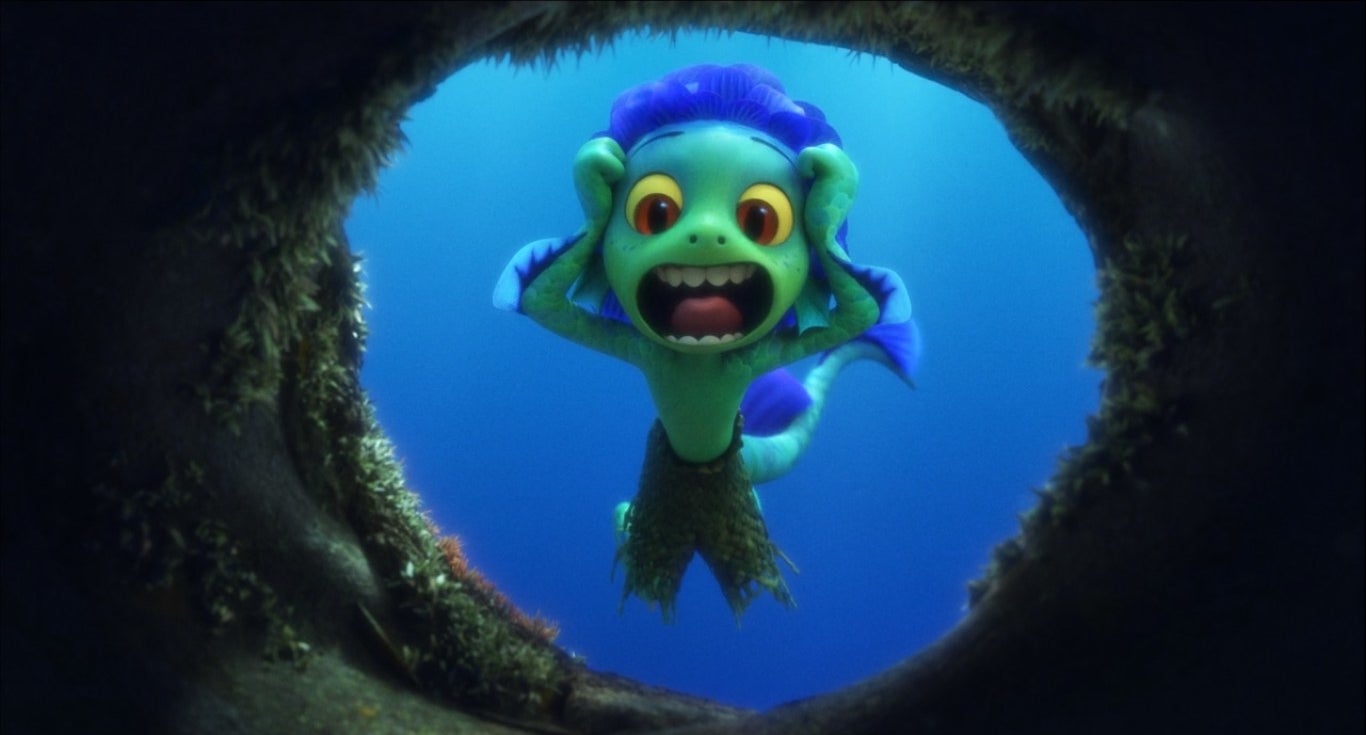 3.
Of course, the opening title card is stunning. Where do I buy a print?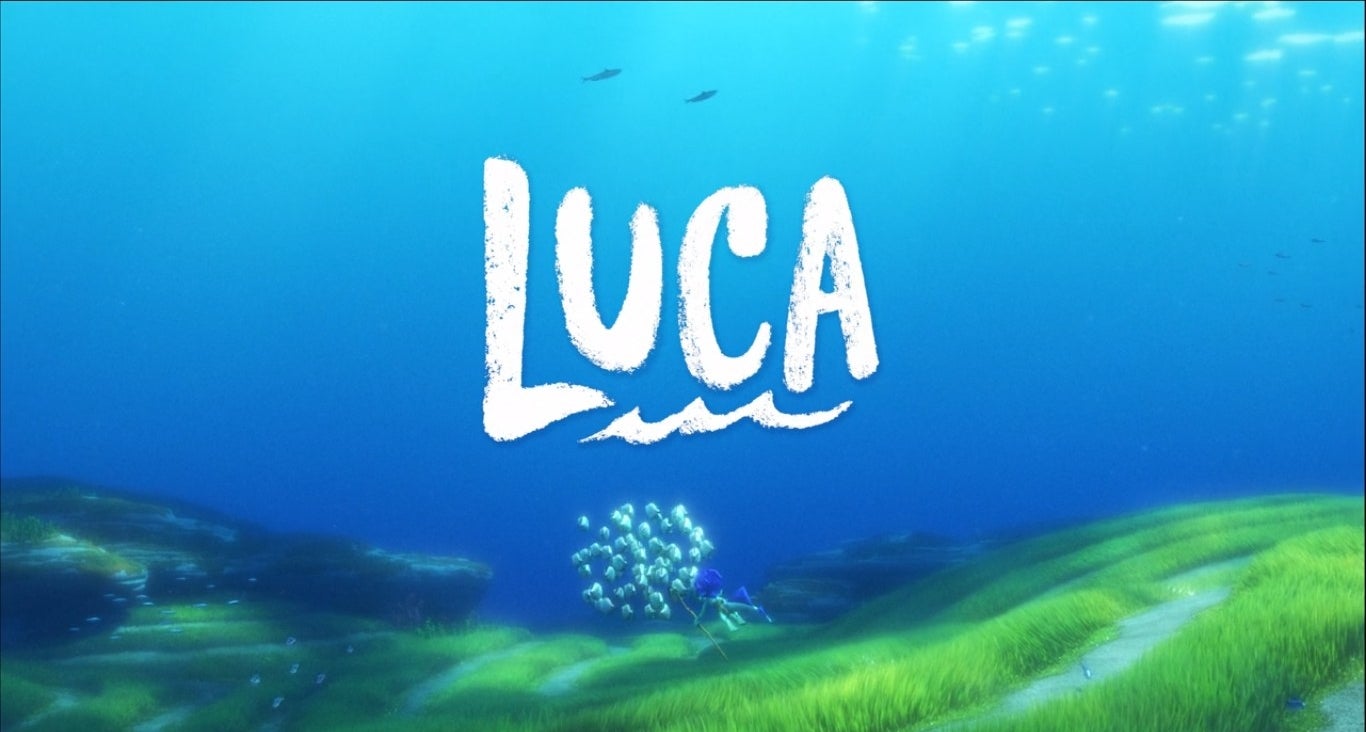 4.
And then there's this shot of Luca approaching the surface.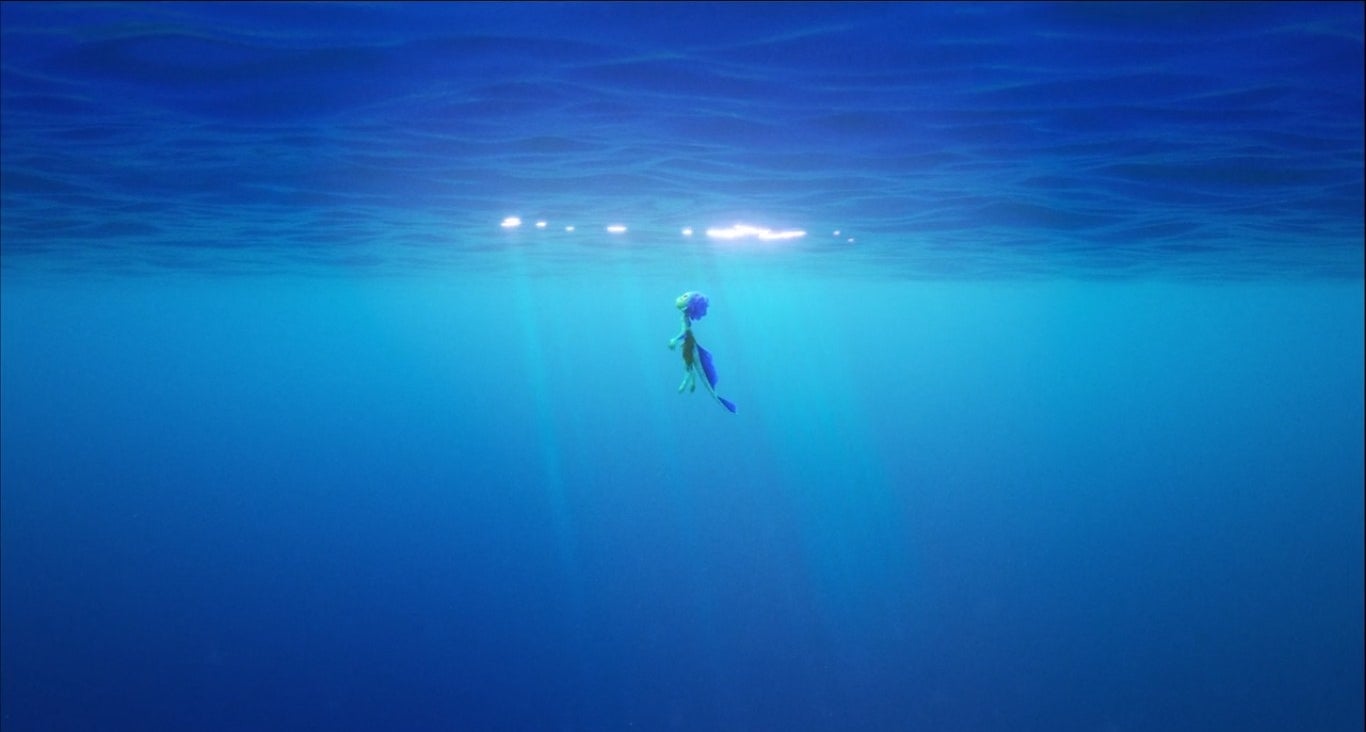 5.
Luca's undersea home is beautifully animated. I love how the wide shots underwater are murky BECAUSE WATER IS MURKY!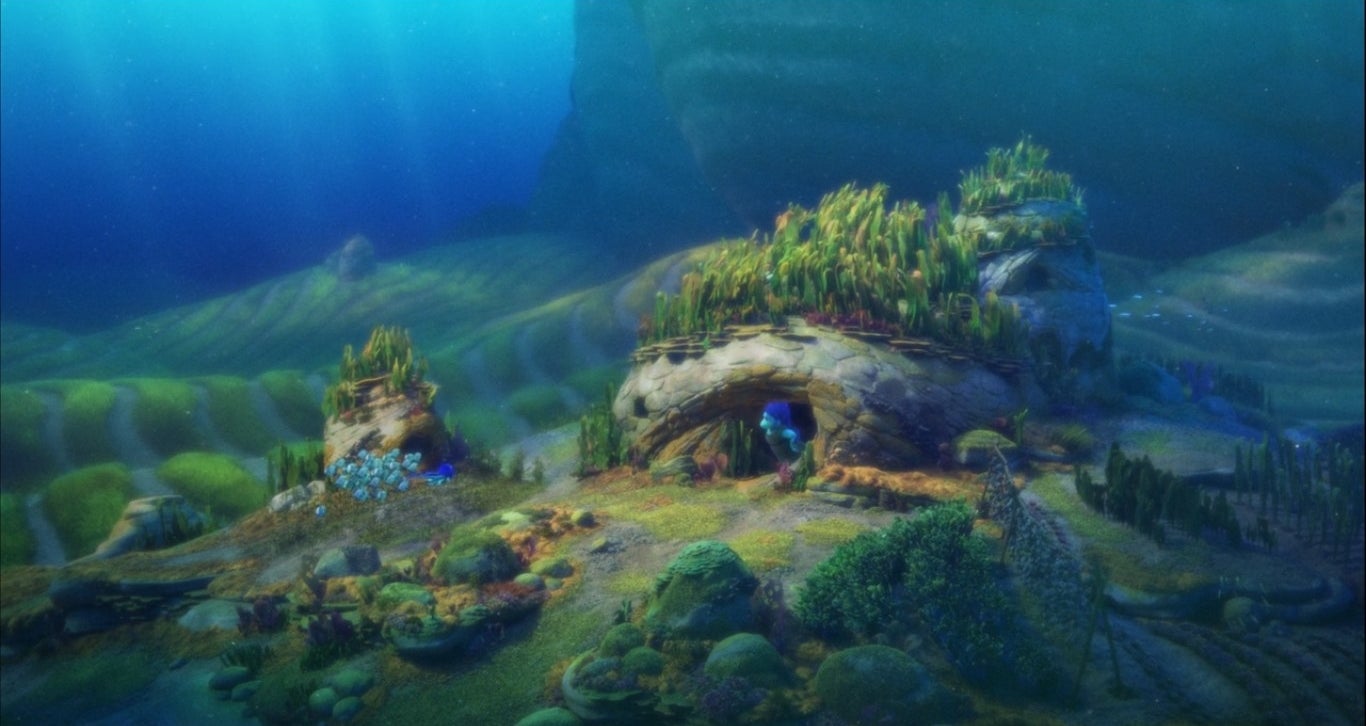 6.
And speaking of water, the way we see Alberto from under the water is incredible.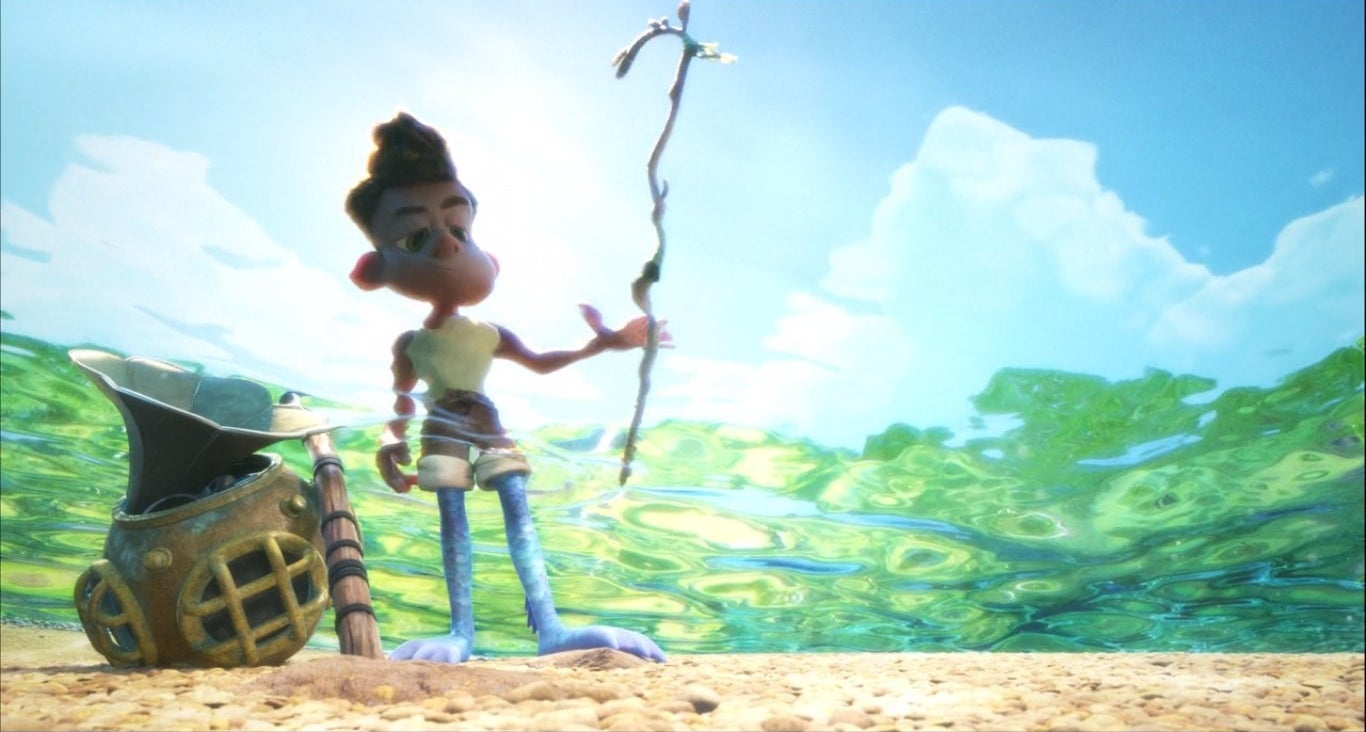 7.
Here's a shot of Luca turning from a sea monster to a boy.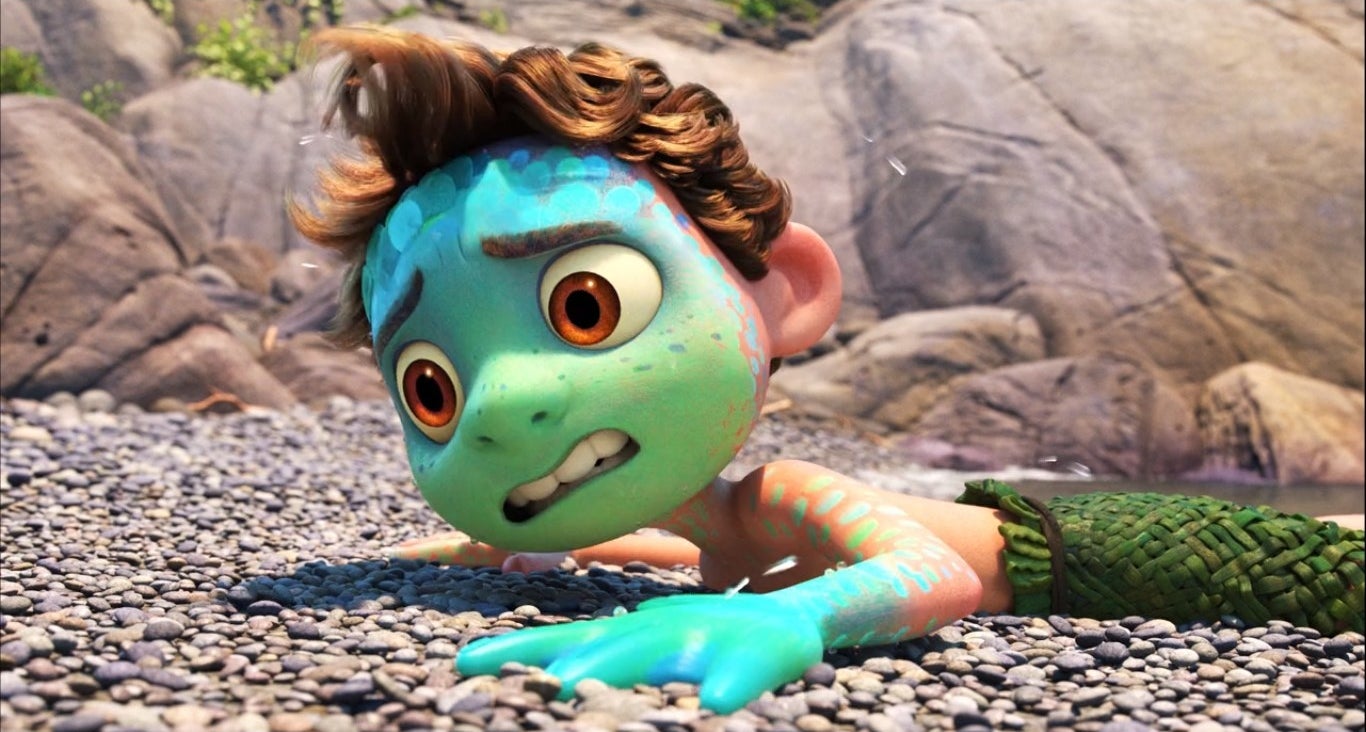 8.
Just a well-animated beach, and Pixar really nails the waves rolling onto the shore.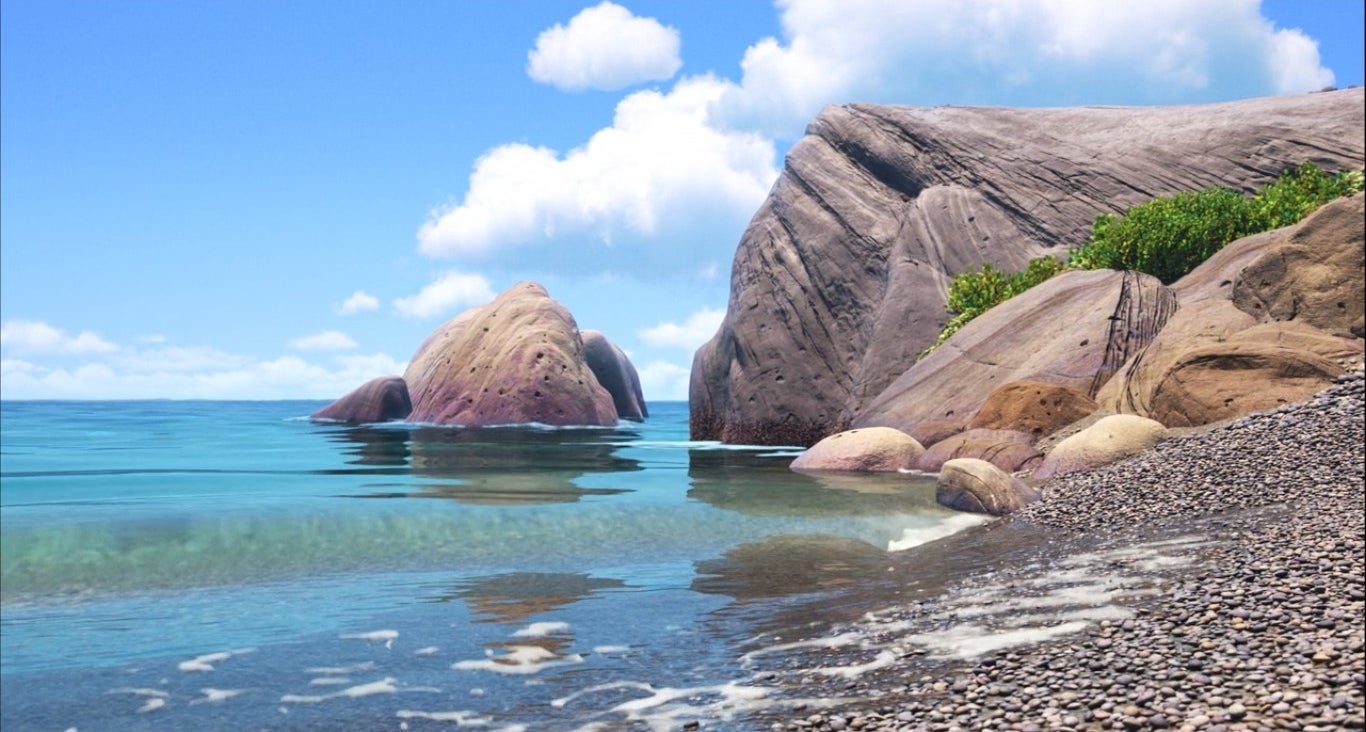 9.
They also do a nice job with leaves and grass.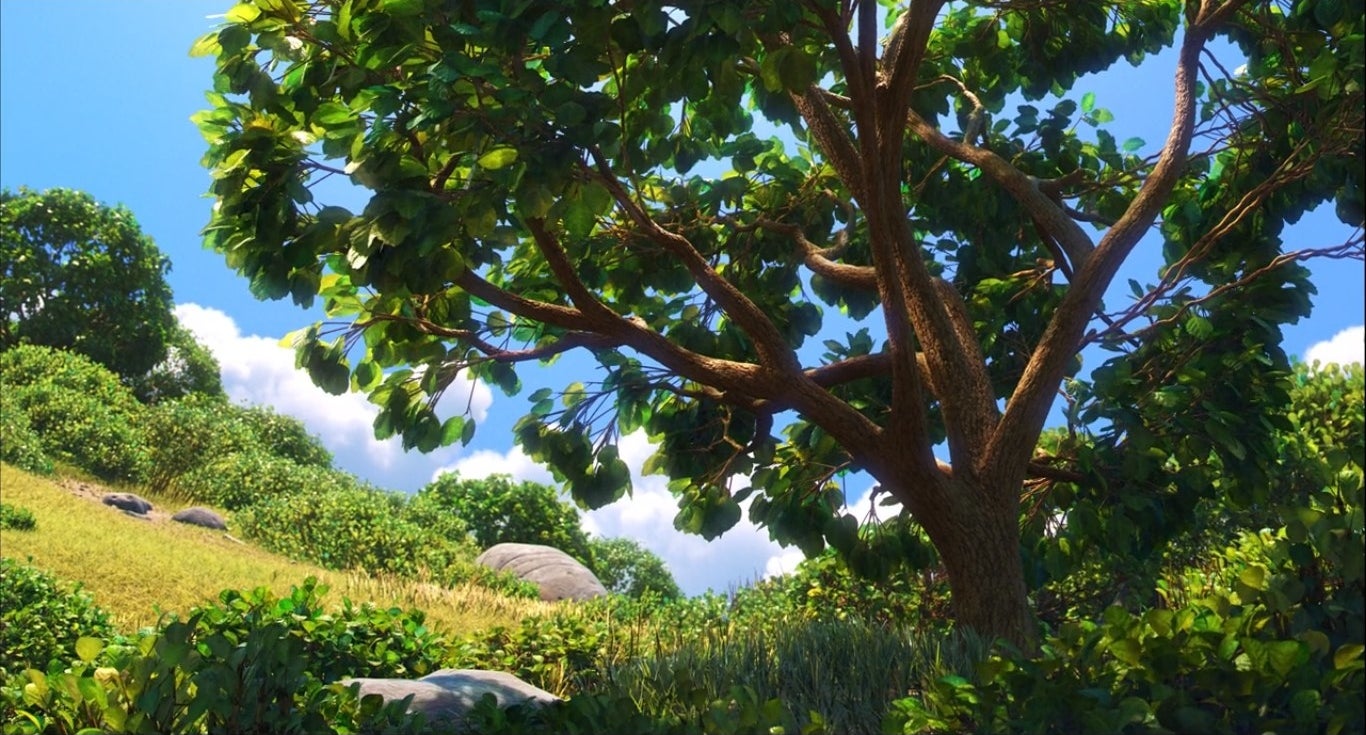 10.
And the way the light cuts through the water here. Chef's kiss.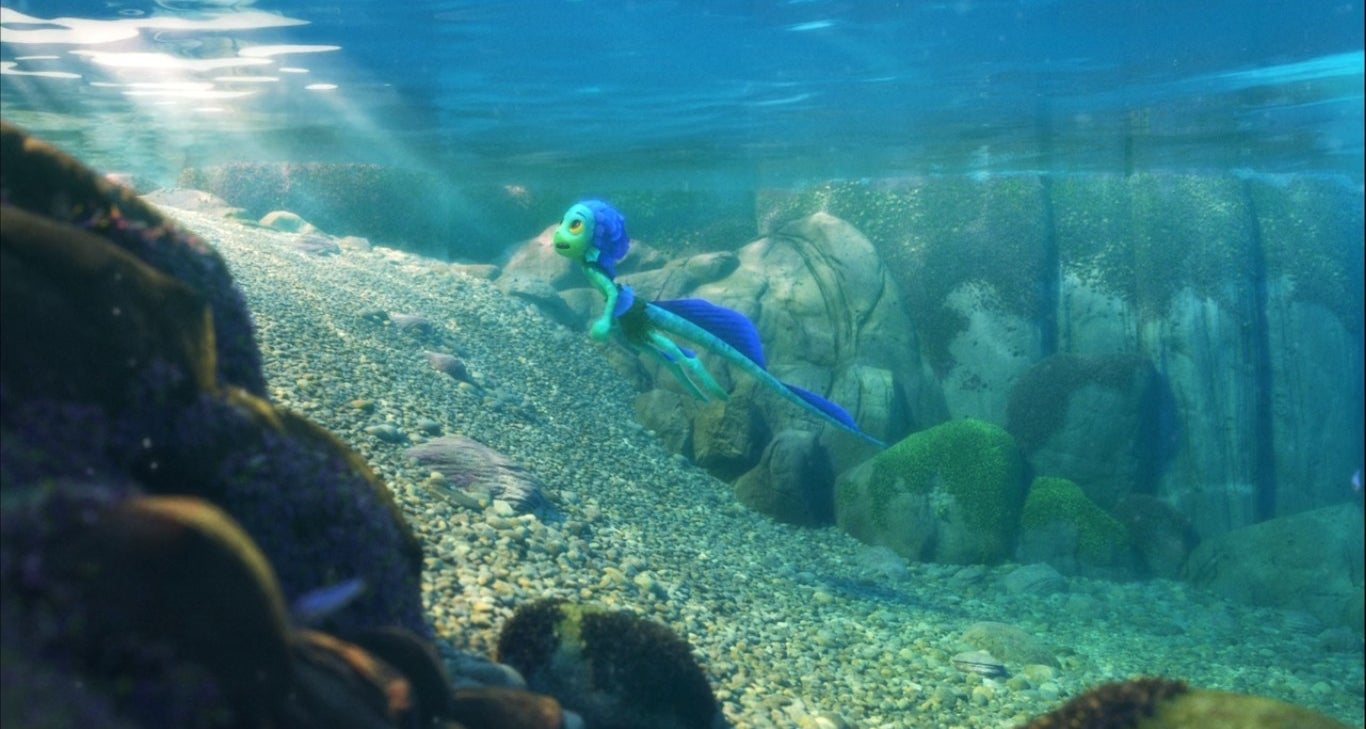 11.
Look at Alberto teaching Luca to walk, but also LOOK AT THOSE PEBBLES.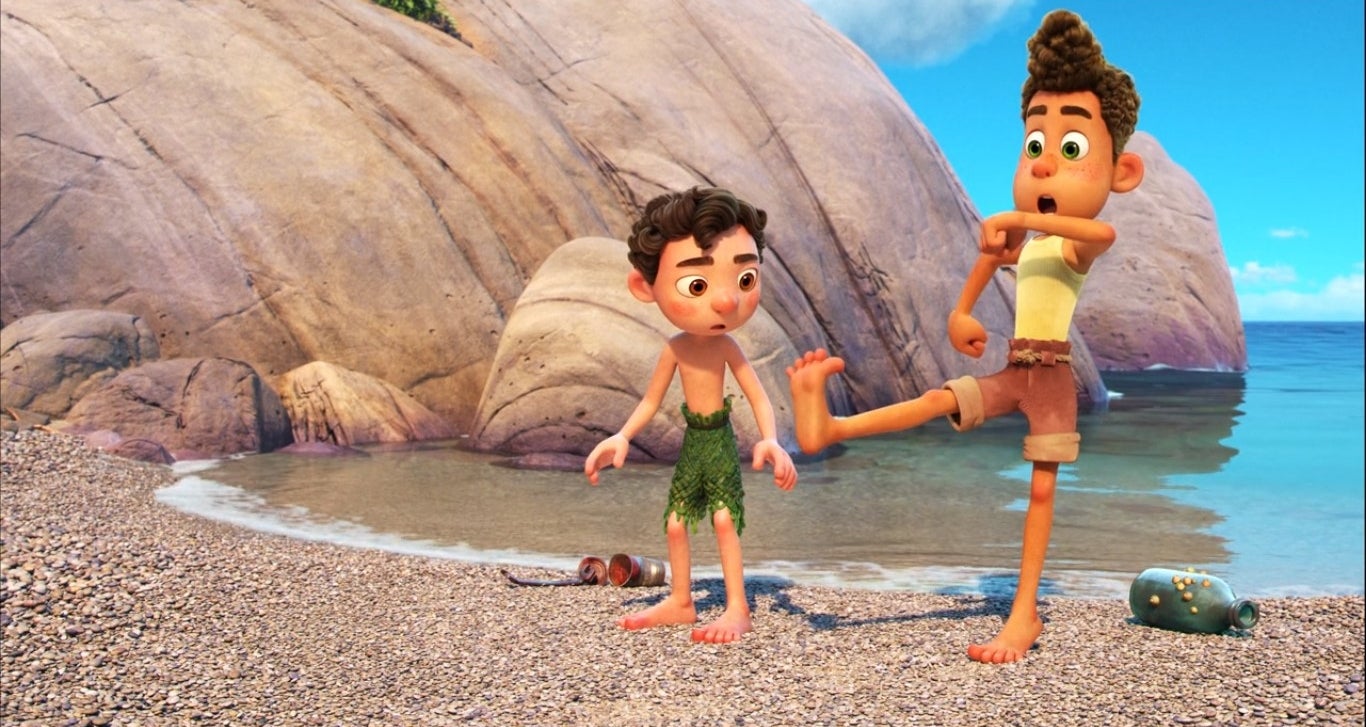 12.
Here's a shot of their hideout on the island.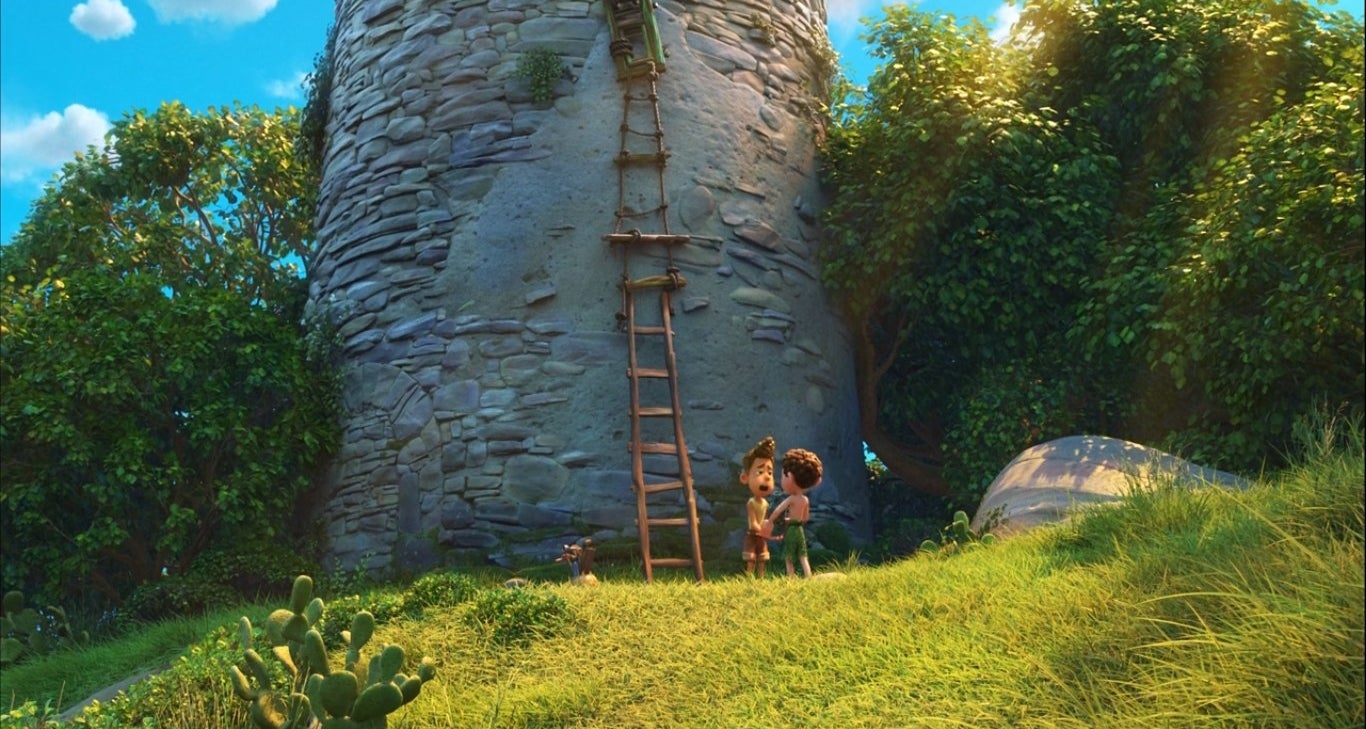 13.
And this Vespa ad is pure art.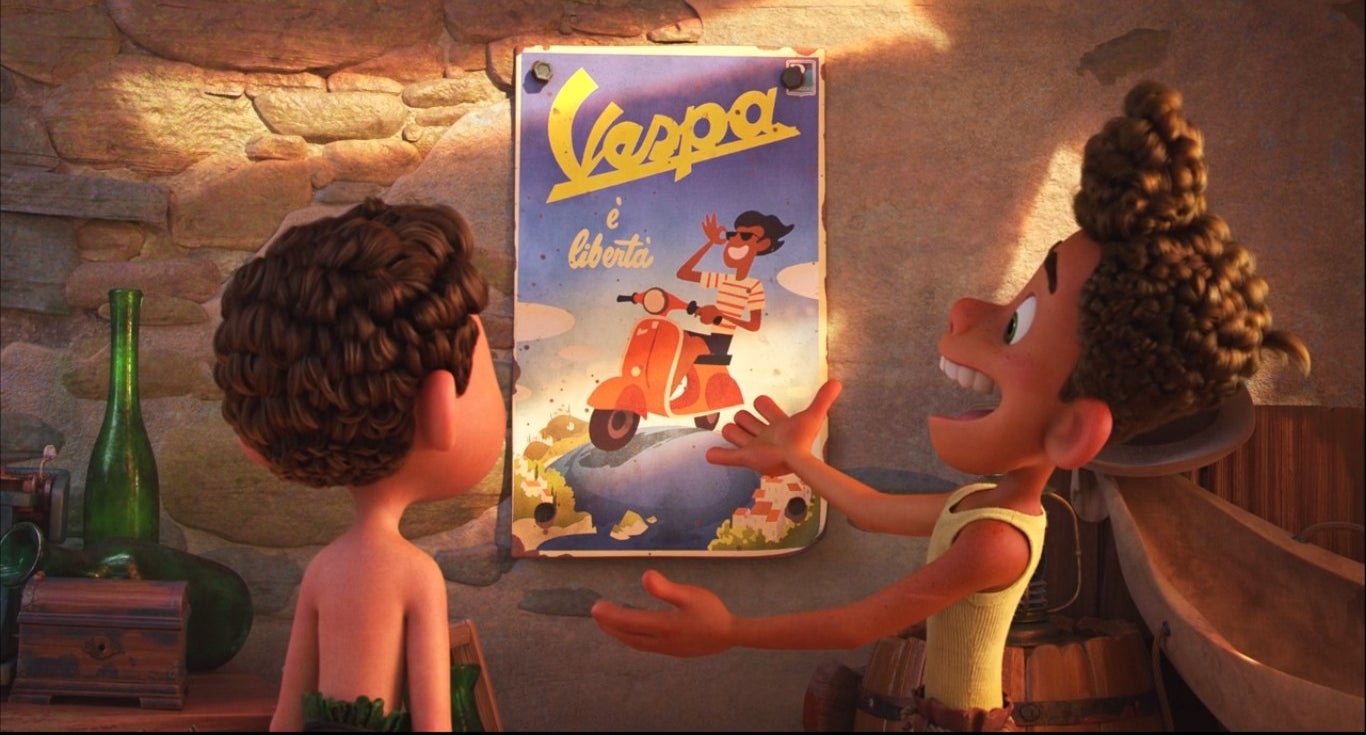 14.
The way Luca's daydreams are animated in a more cartoonish style is so clever. Here he's dreaming of a Vespa.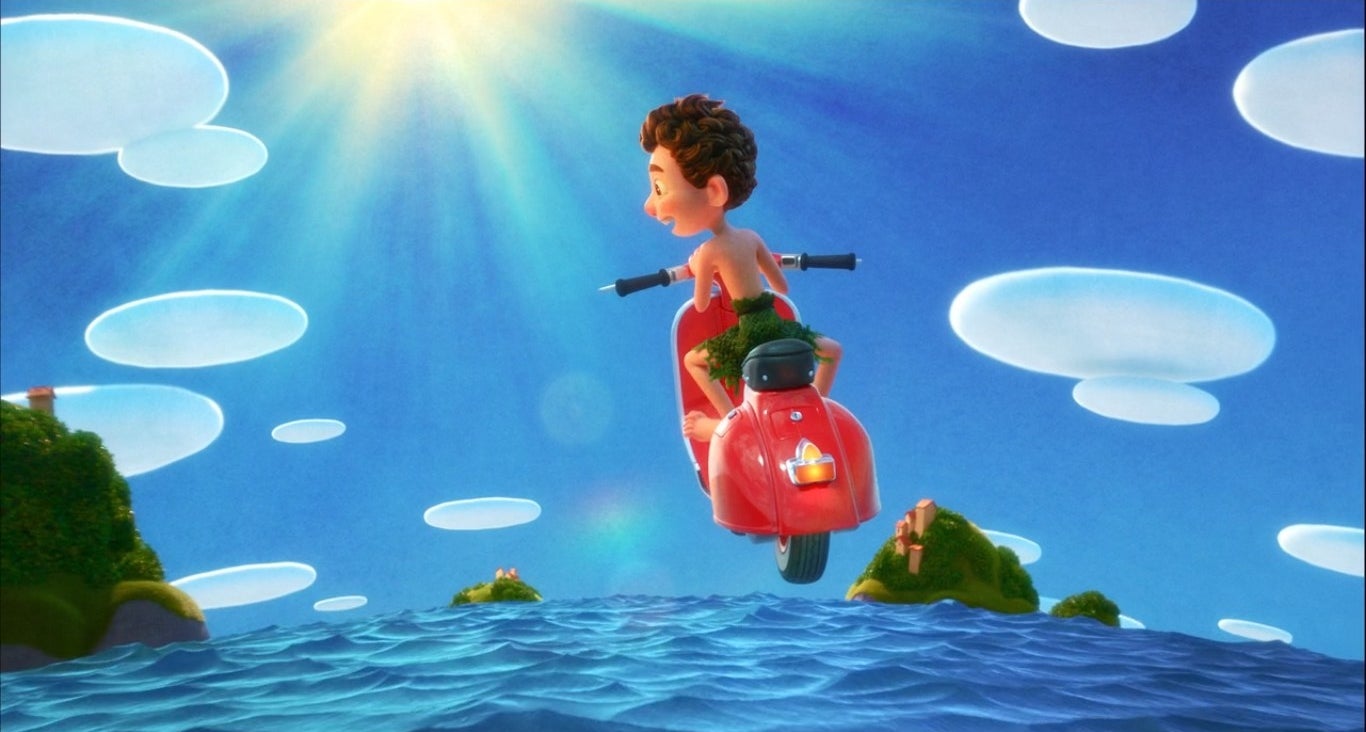 15.
I love the inside of Alberto's workshop with all its odds and ends.
16.
And the grass on this hill is SO realistic.
17.
Look at that beautiful (and very unsafe) makeshift Vespa.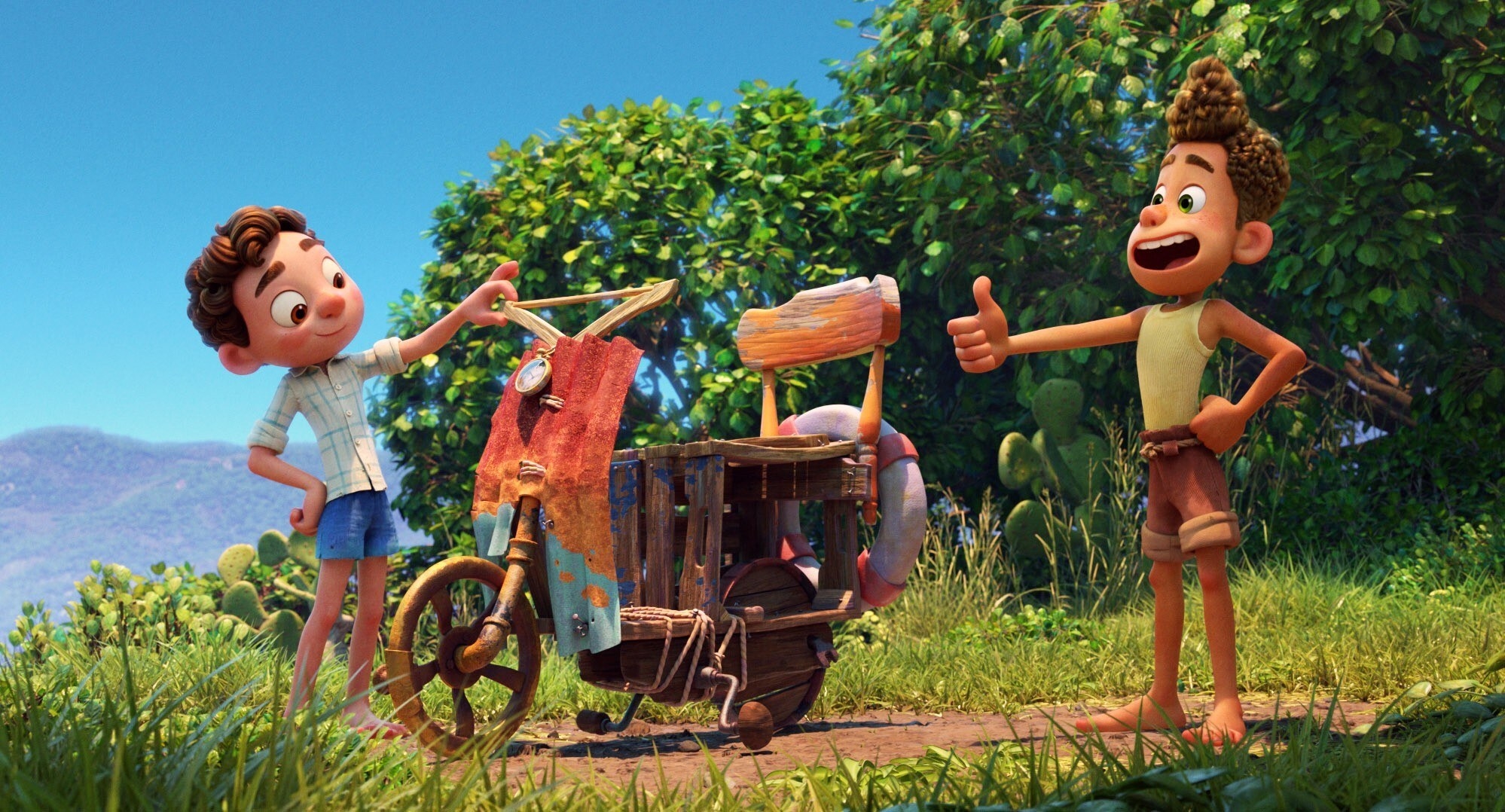 18.
Look at the way the light hits the water but shadows hit their face like its late afternoon.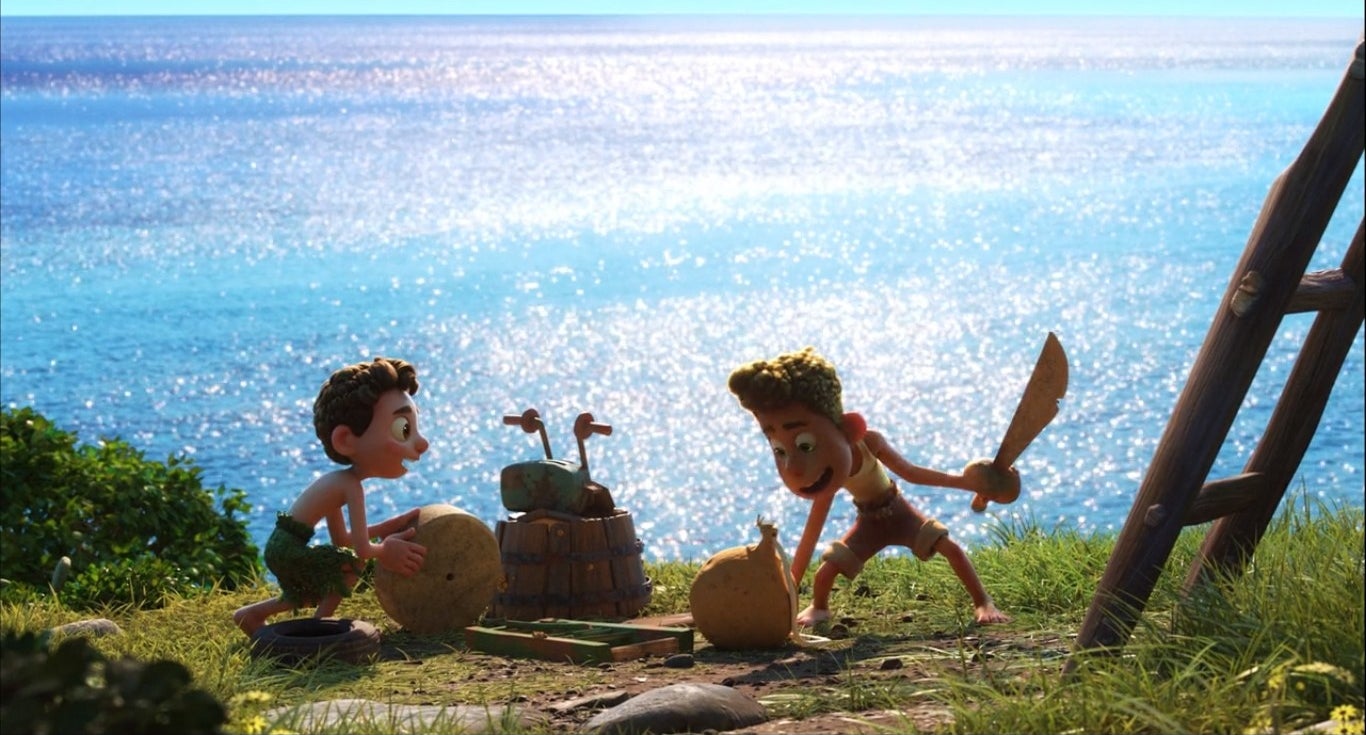 19.
Look at that rock formation.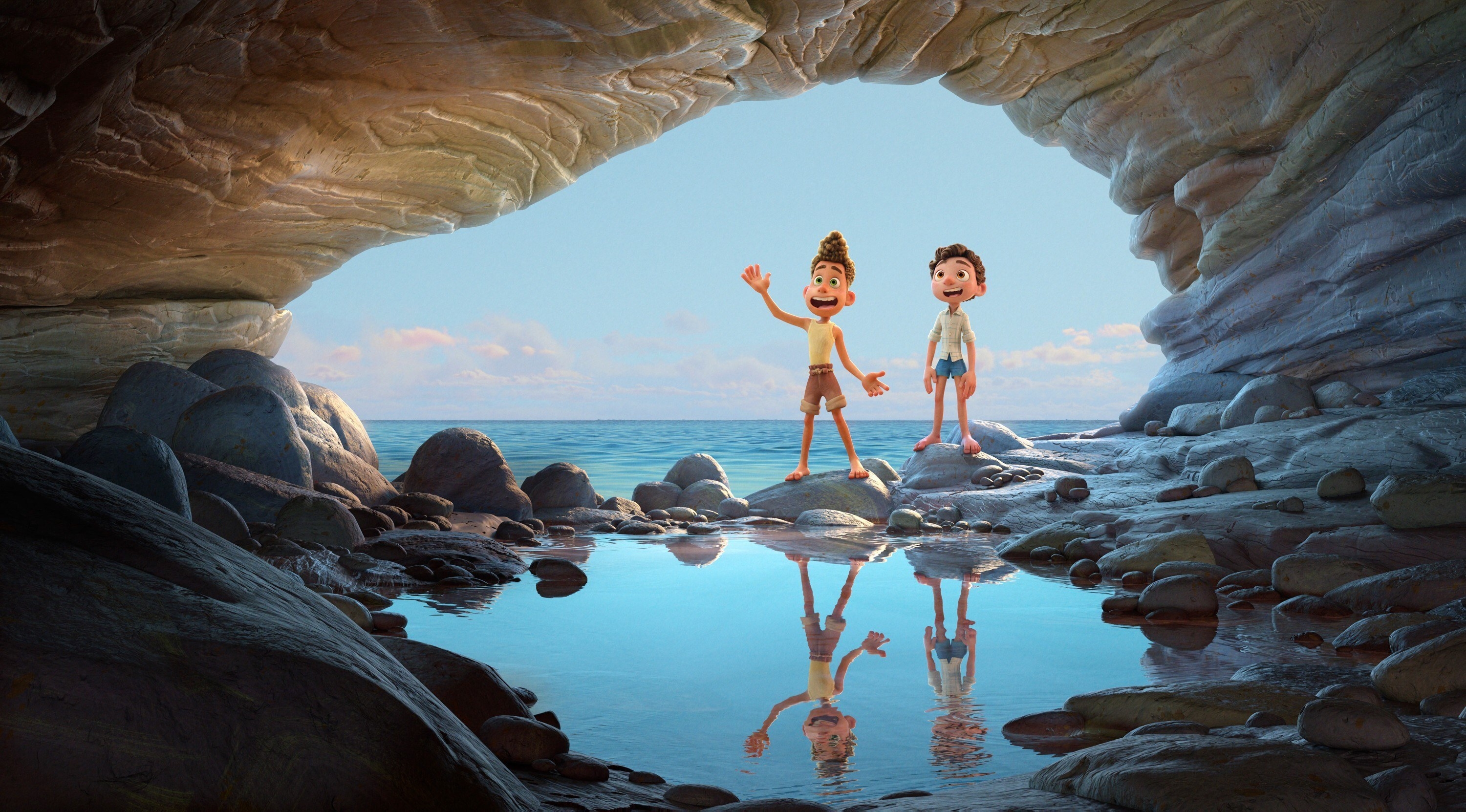 20.
We must take a moment to appreciate these seagulls.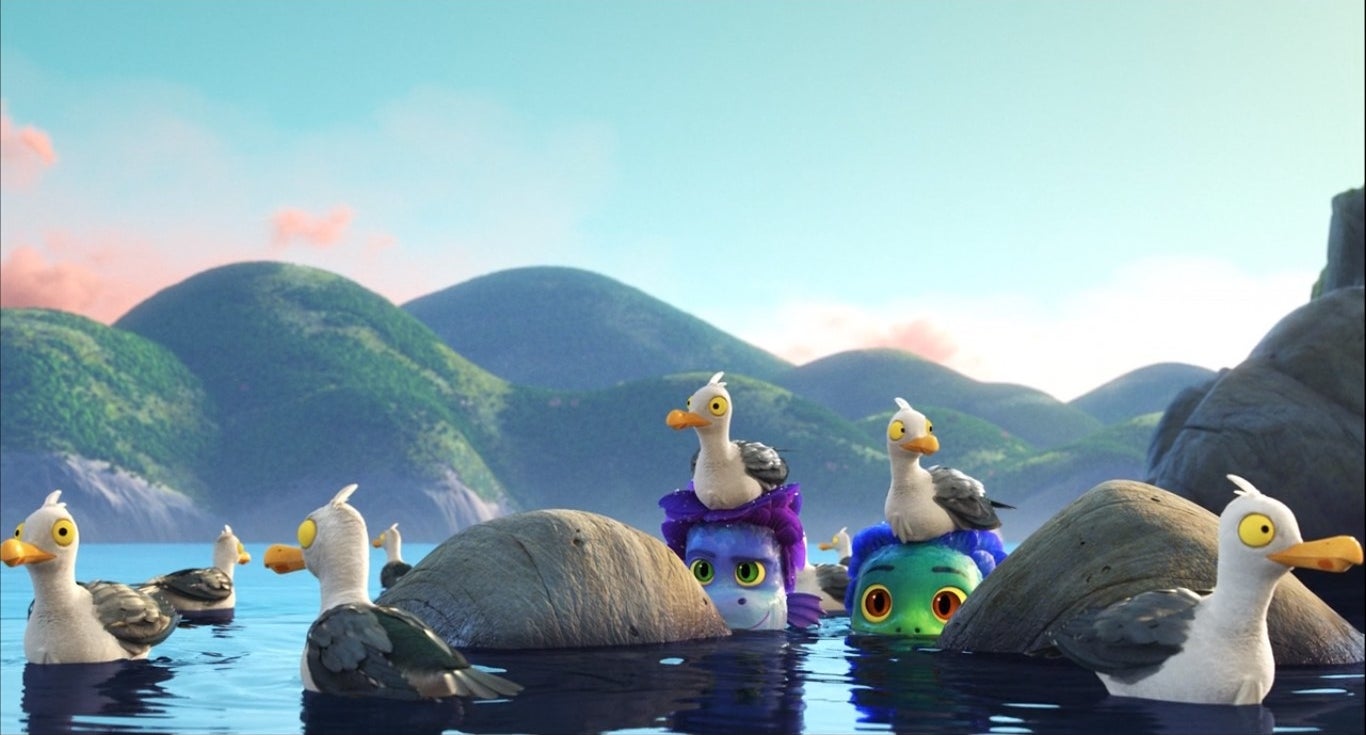 21.
And this amber sunset just made for Instagram.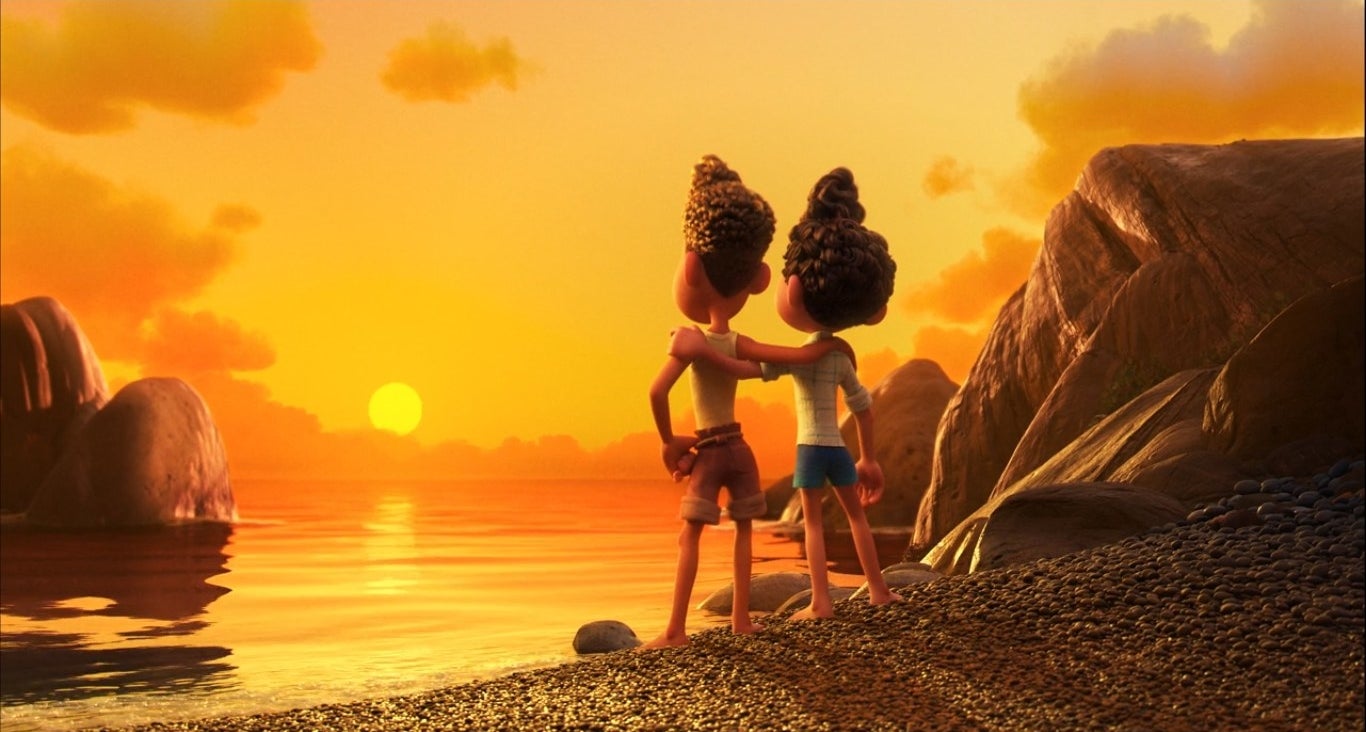 22.
You've gotta love a giant ramp over a sea of gold coins.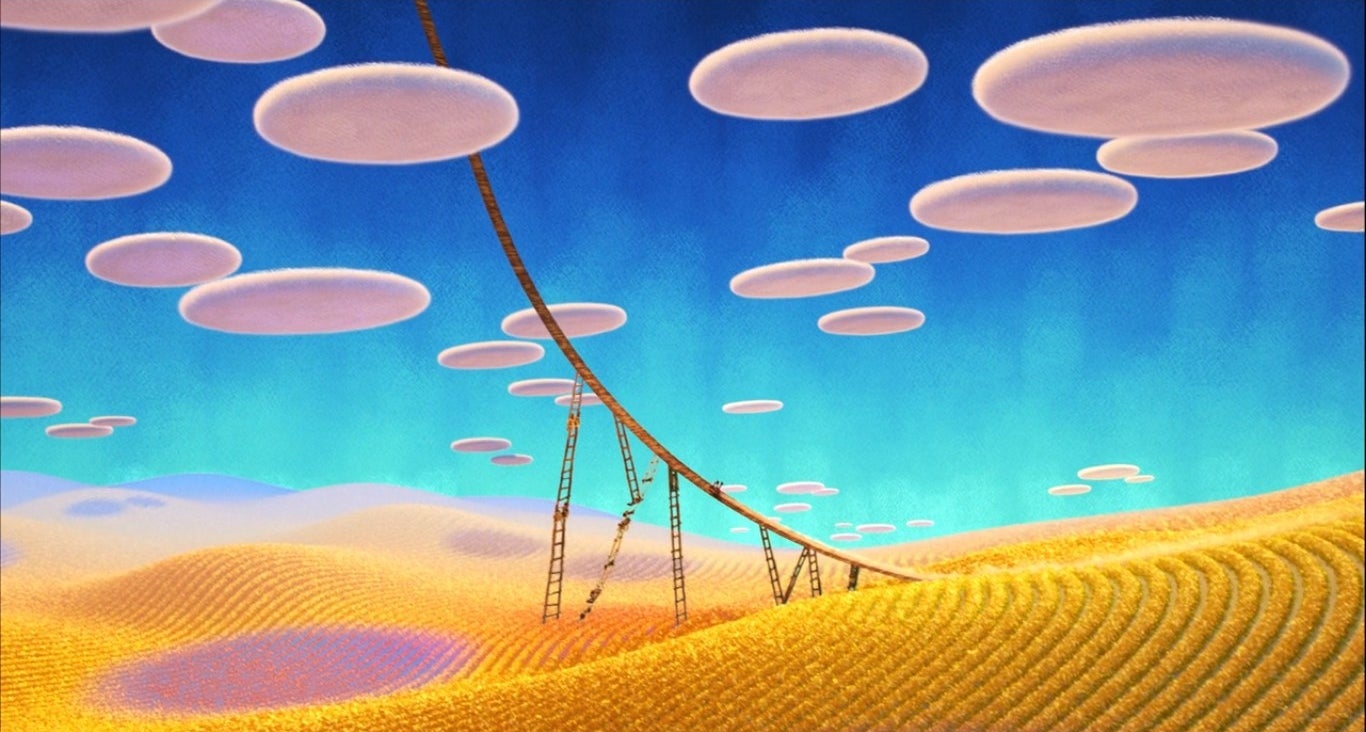 23.
Leading to an outer space where all the stars are actually just glowing fish.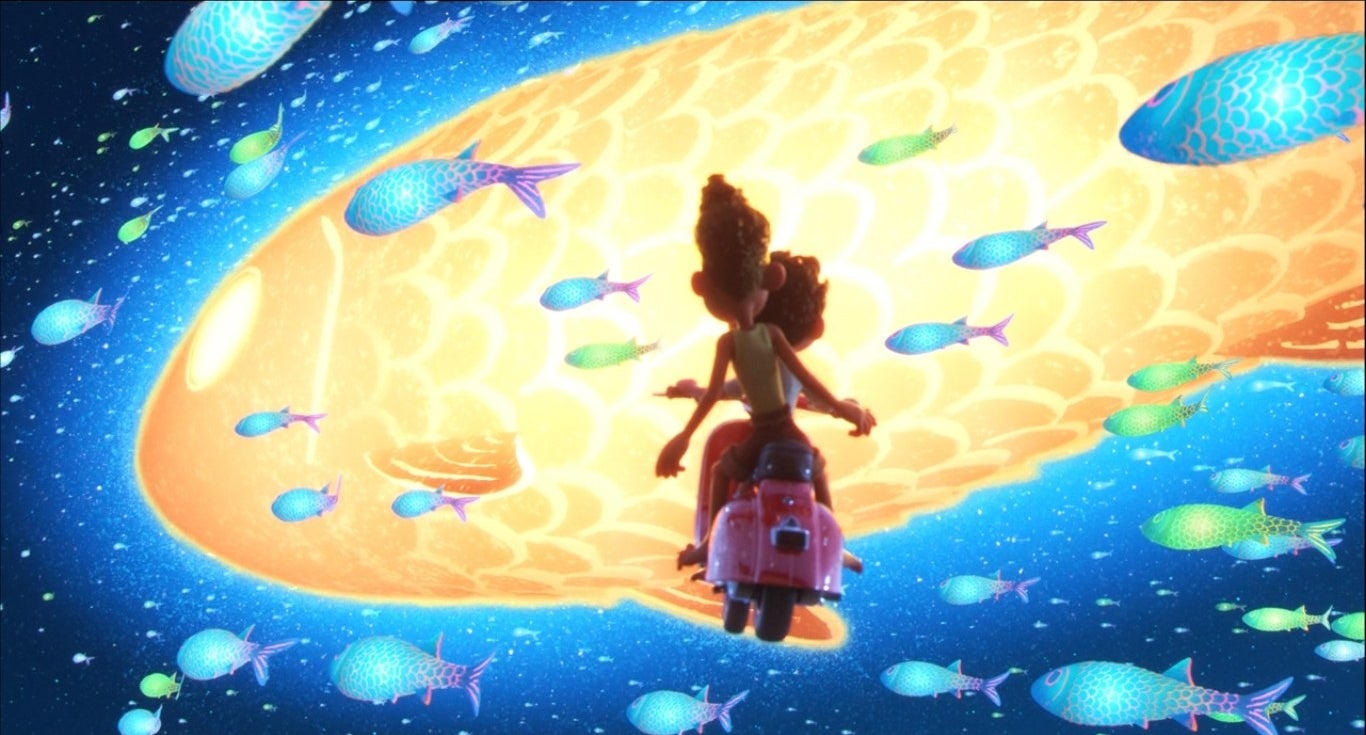 24.
The seaside village of Portorosso is rendered in such bright colors. Look at those houses!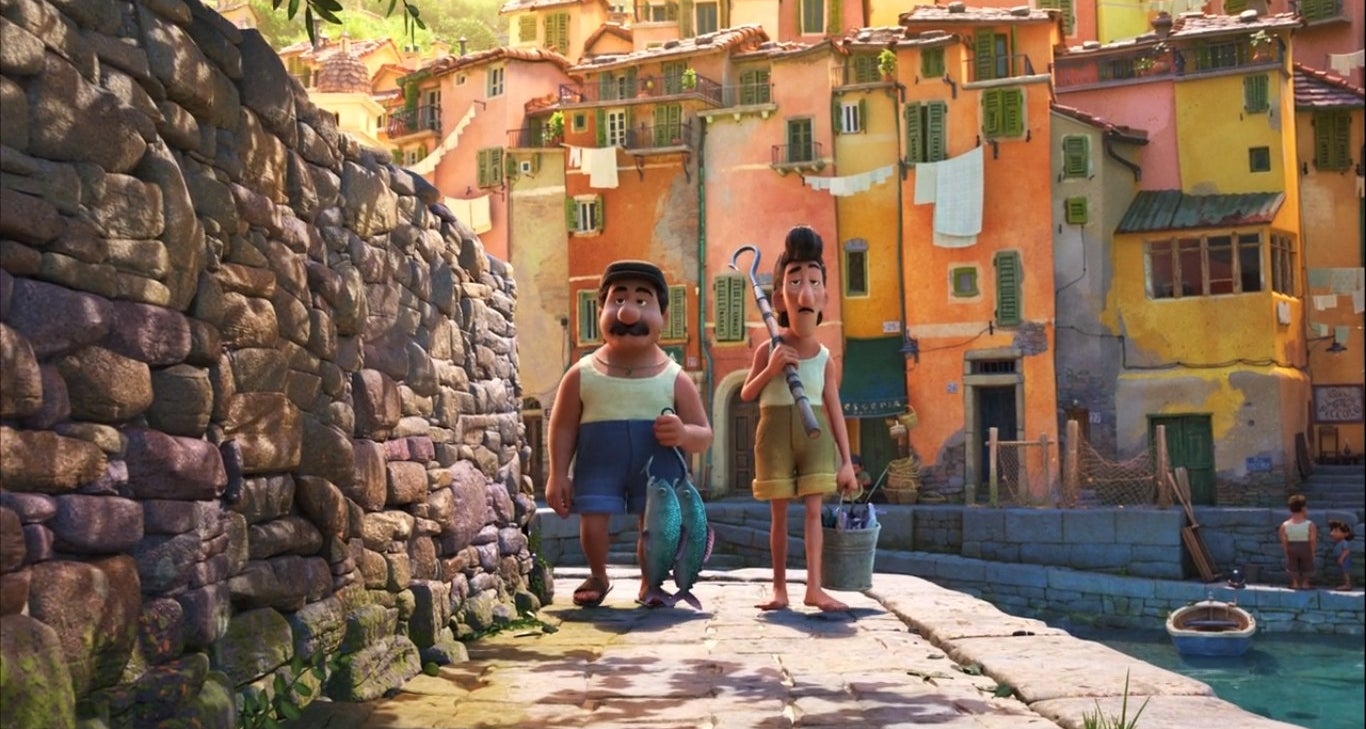 25.
And the gelato shop!
26.
And don't even get me started on how well animated that knit hat is. LOOK AT THAT TEXTURE.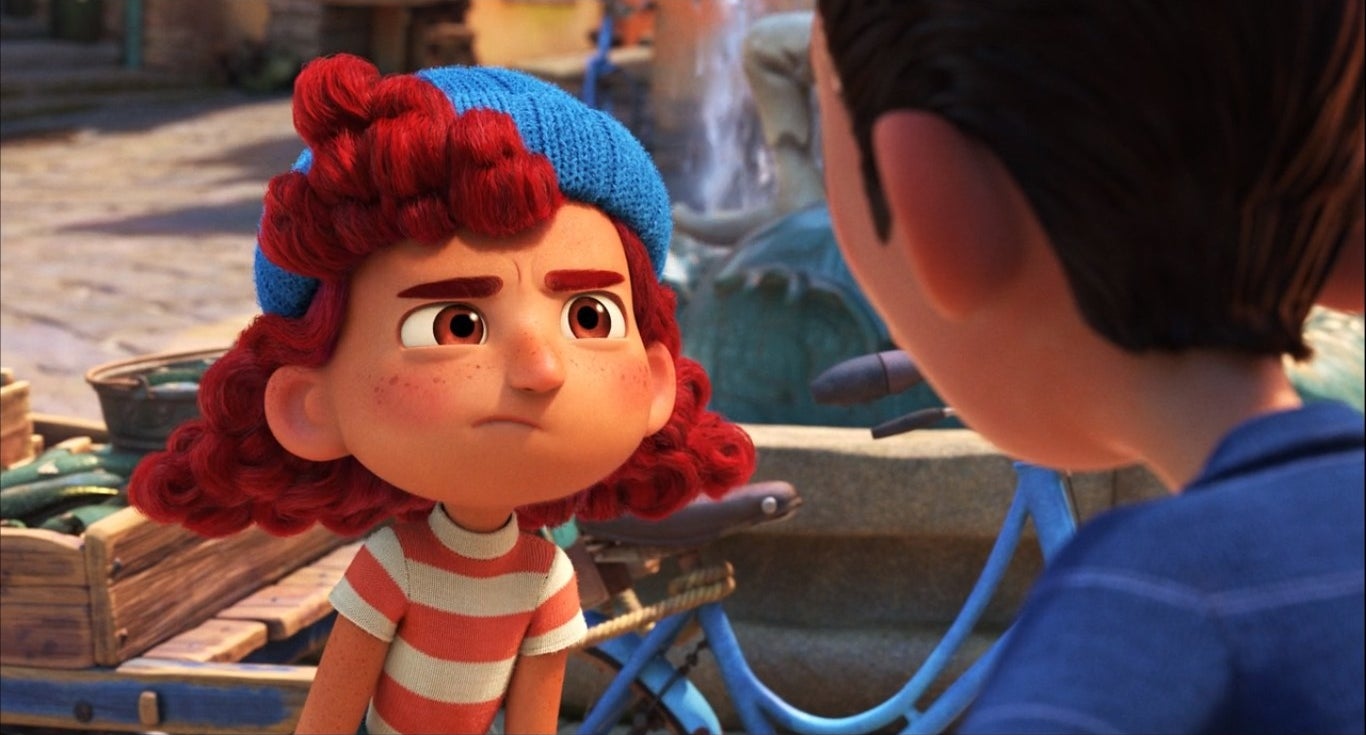 27.
And then Massimo's stubble and his scar and the knit shirt. Pixar, now you're just showing off.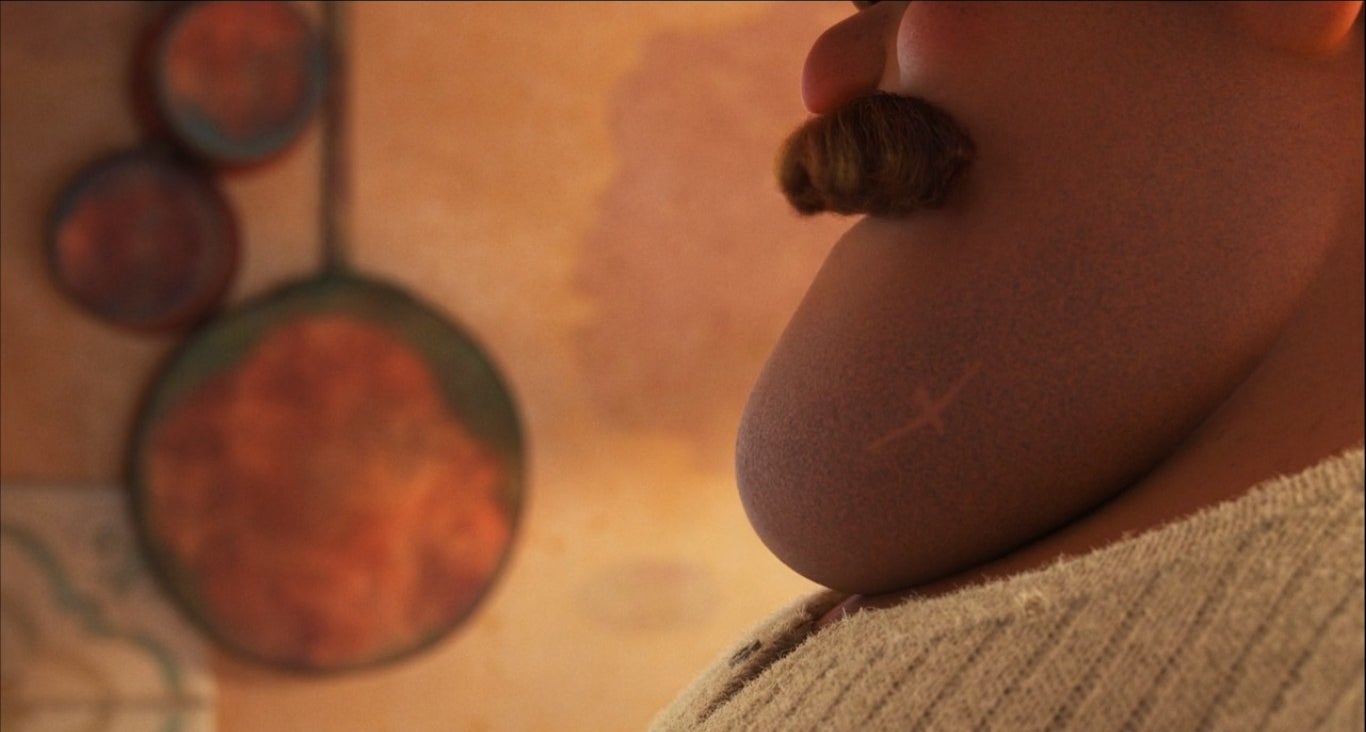 28.
Here's a shot of waves and pebbles that was mesmerizing.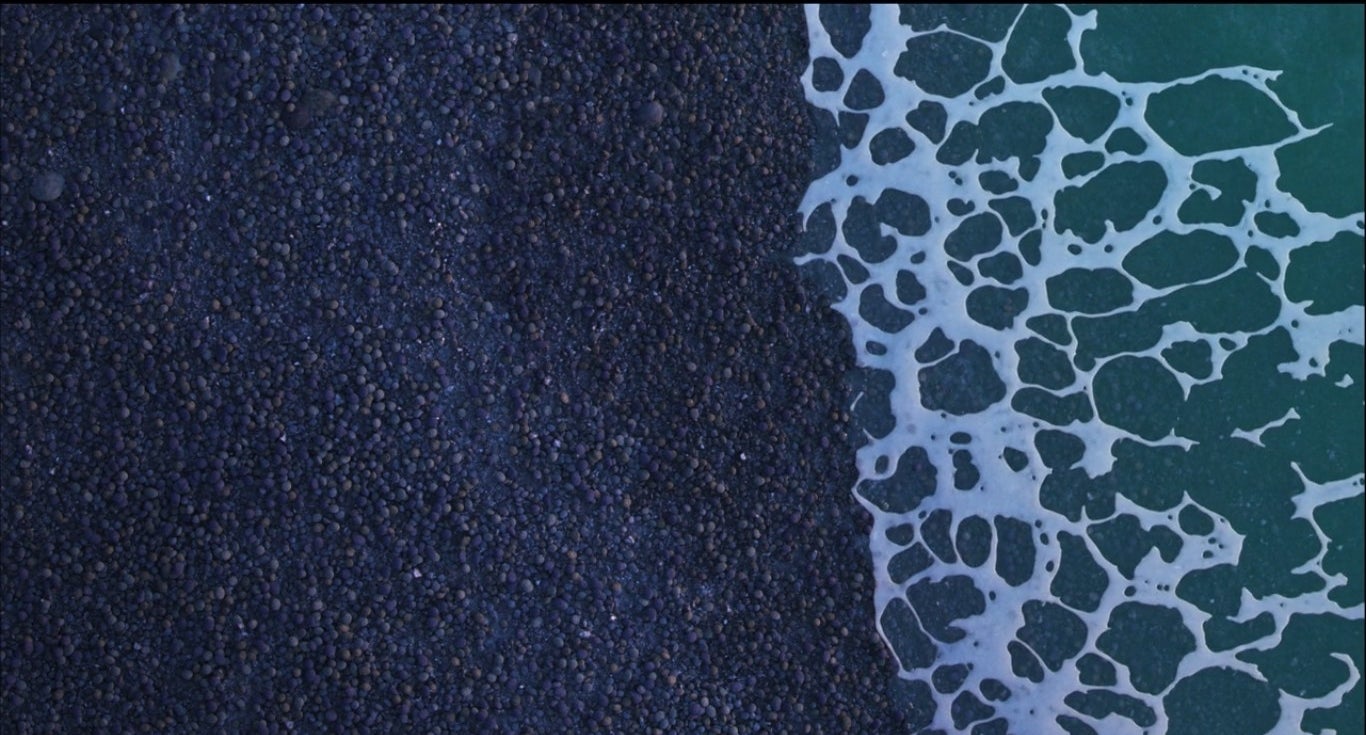 29.
And we much appreciate Machiavelli the cat along with this landscape.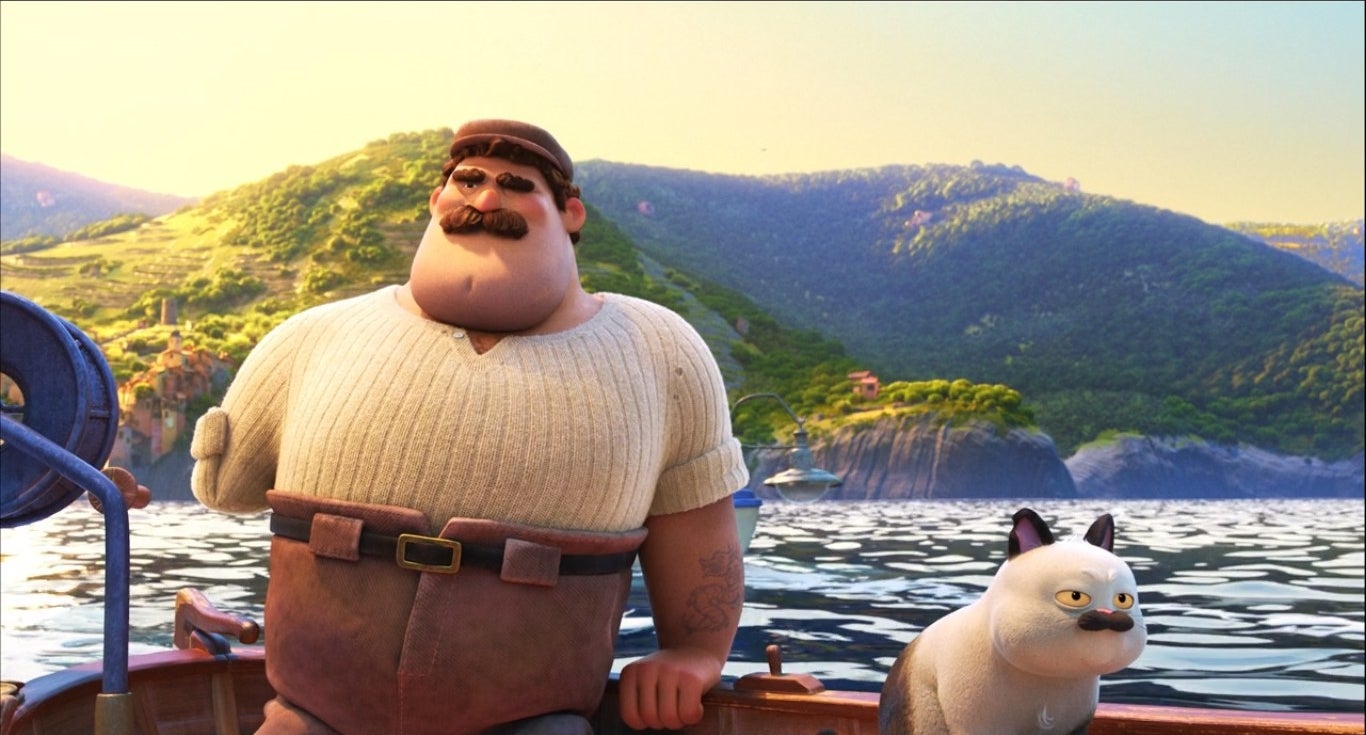 30.
Luca's training montages give us some wonderfully framed shots.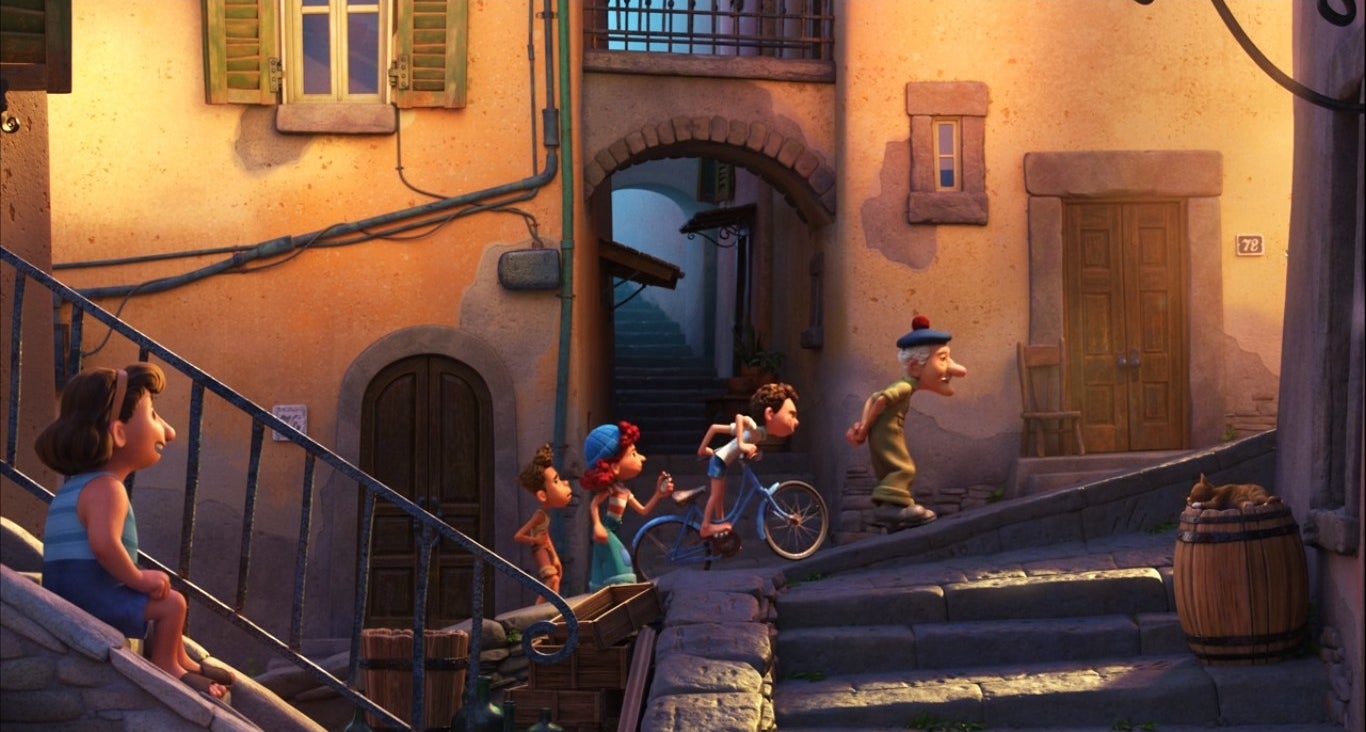 31.
And this rooftop shot with the moon in the background. I mean, COME ON.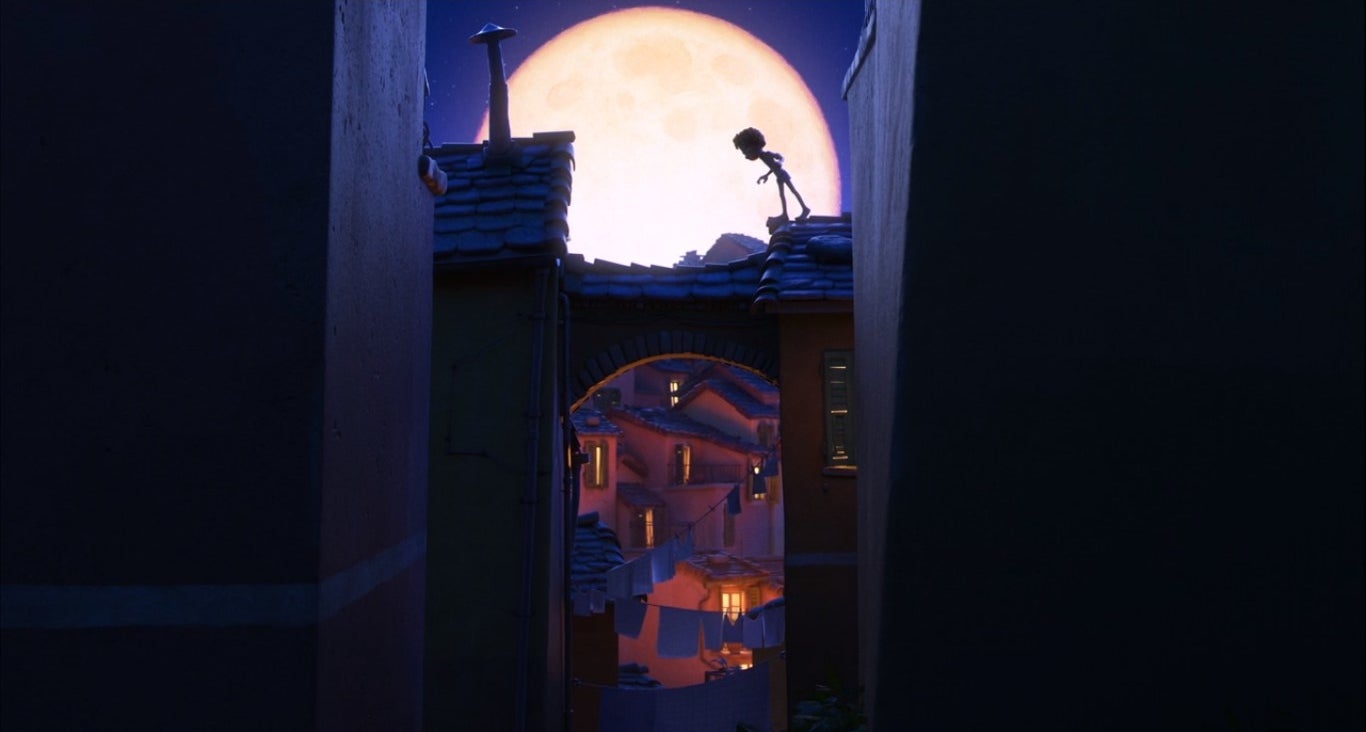 32.
Love this shot of Luca running on the rings of Saturn.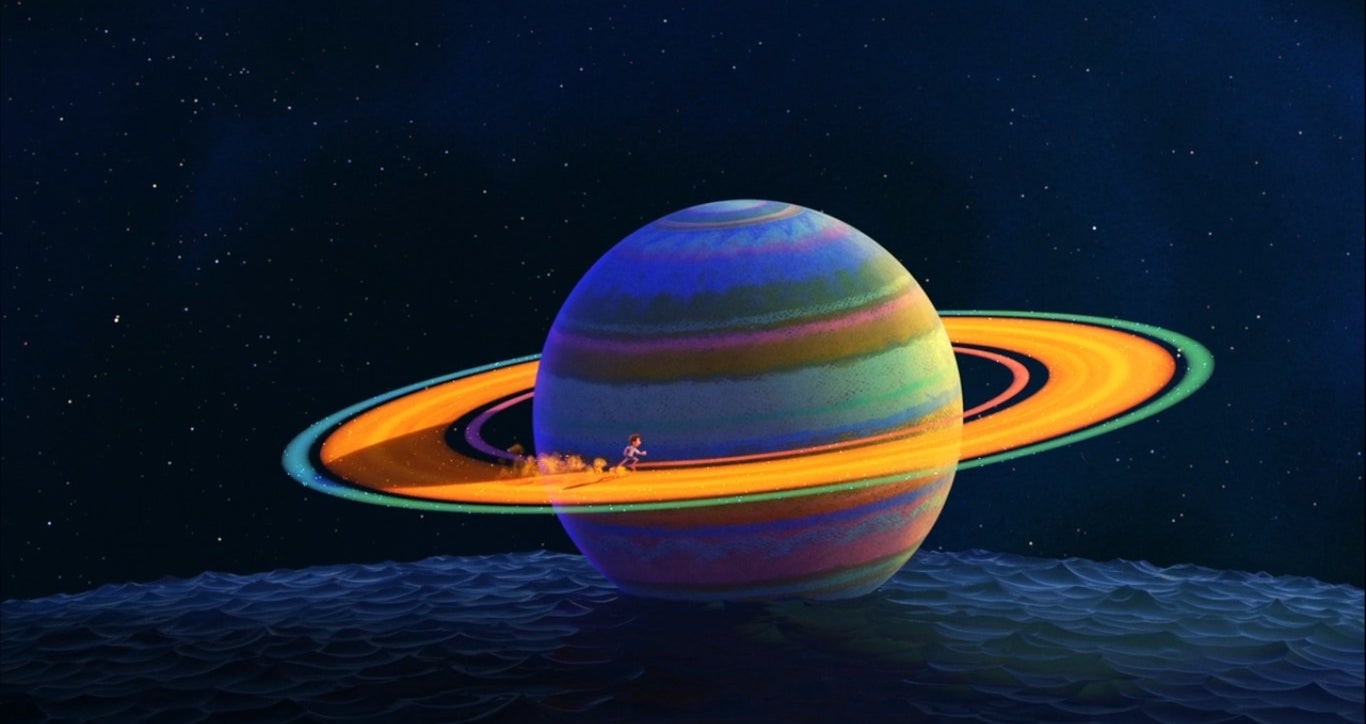 33.
Love Portorosso at night.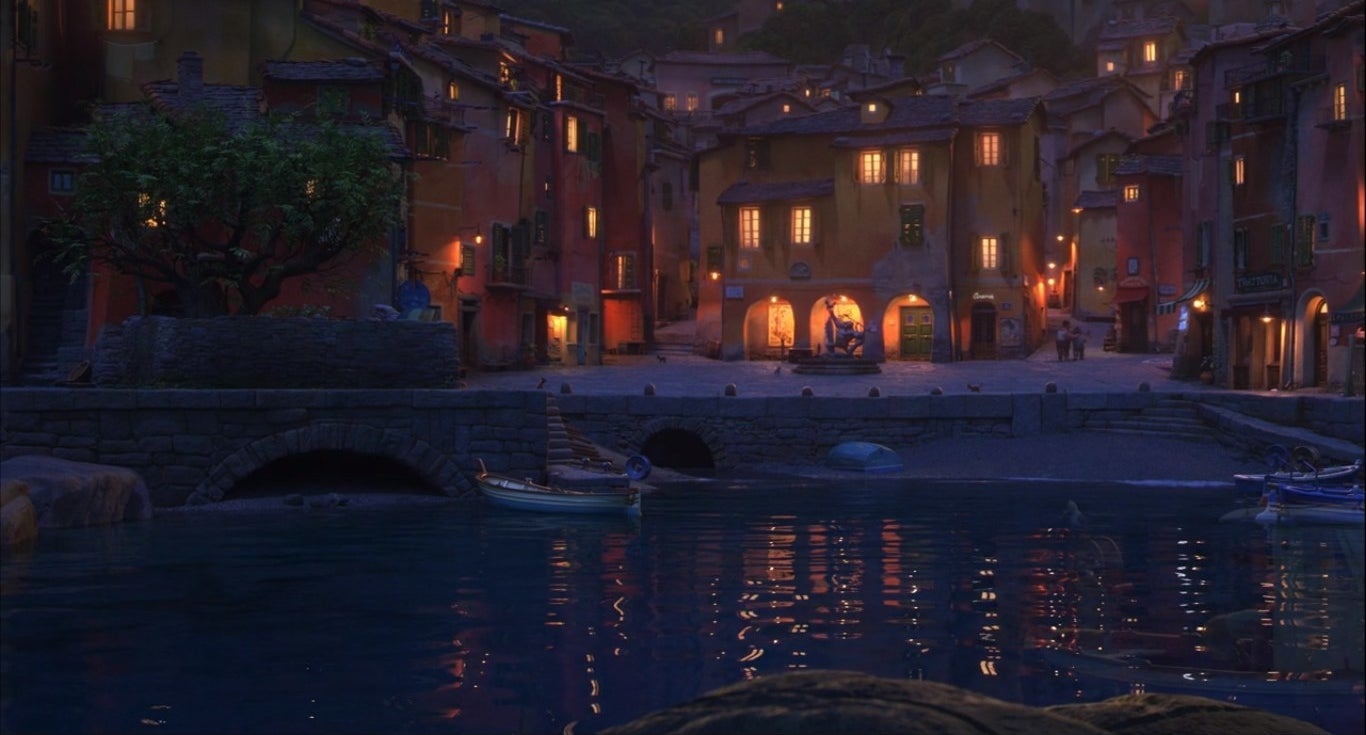 34.
Love the same shot of Portorosso during the day.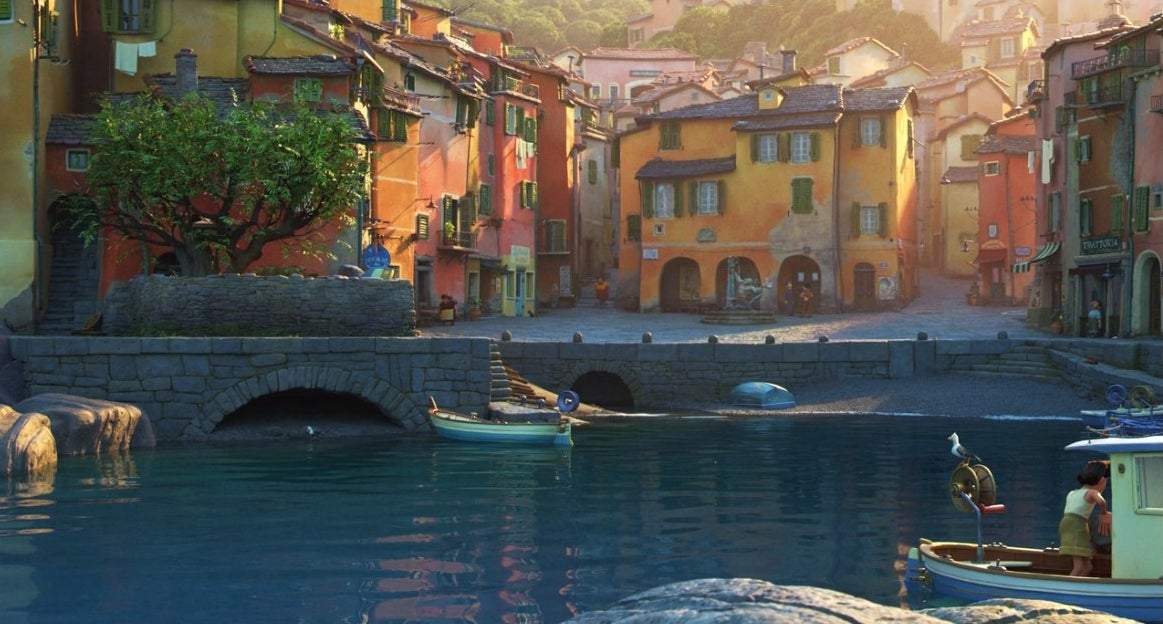 35.
And this blazing sunset behind our favorite arguing sea monsters is incredible. Also, peep the animation on those waves.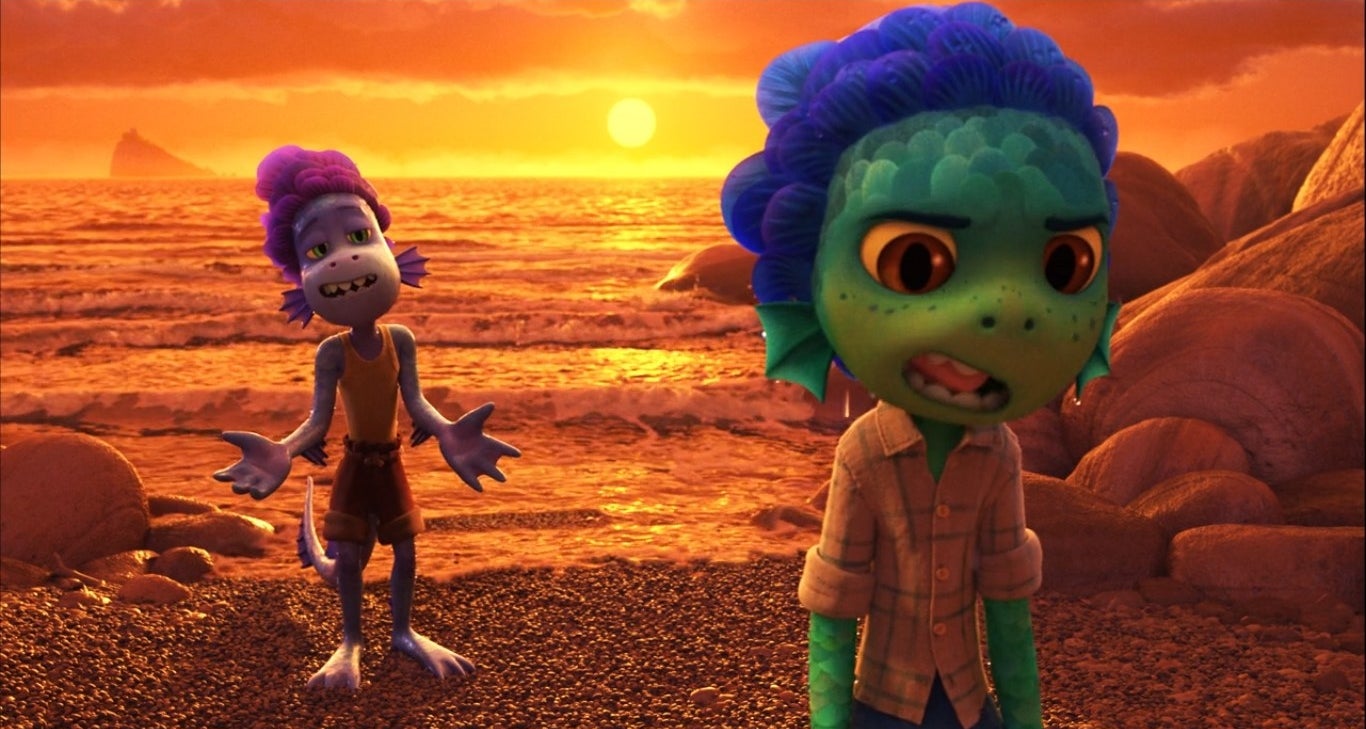 36.
Can I please take a vacation to Portorosso on race day? Doesn't it look fun?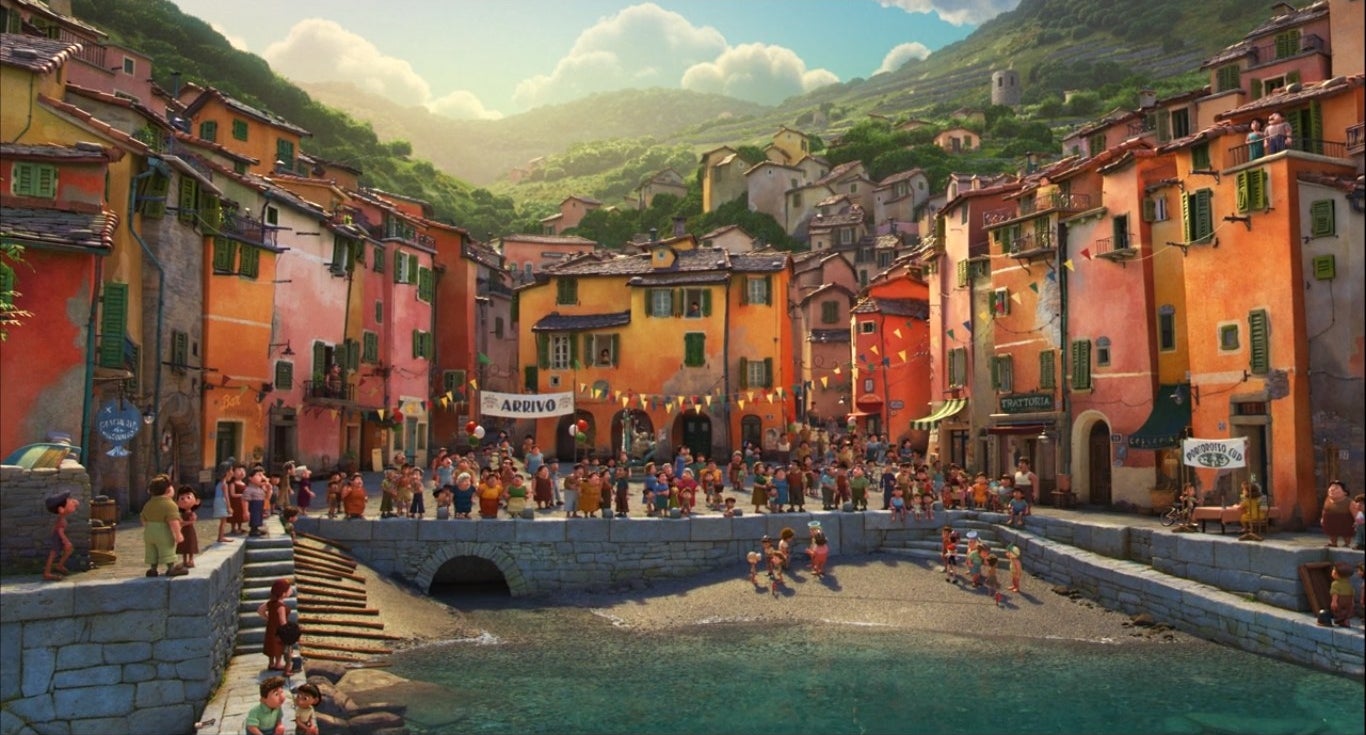 37.
And then look at how well Pixar does this rain.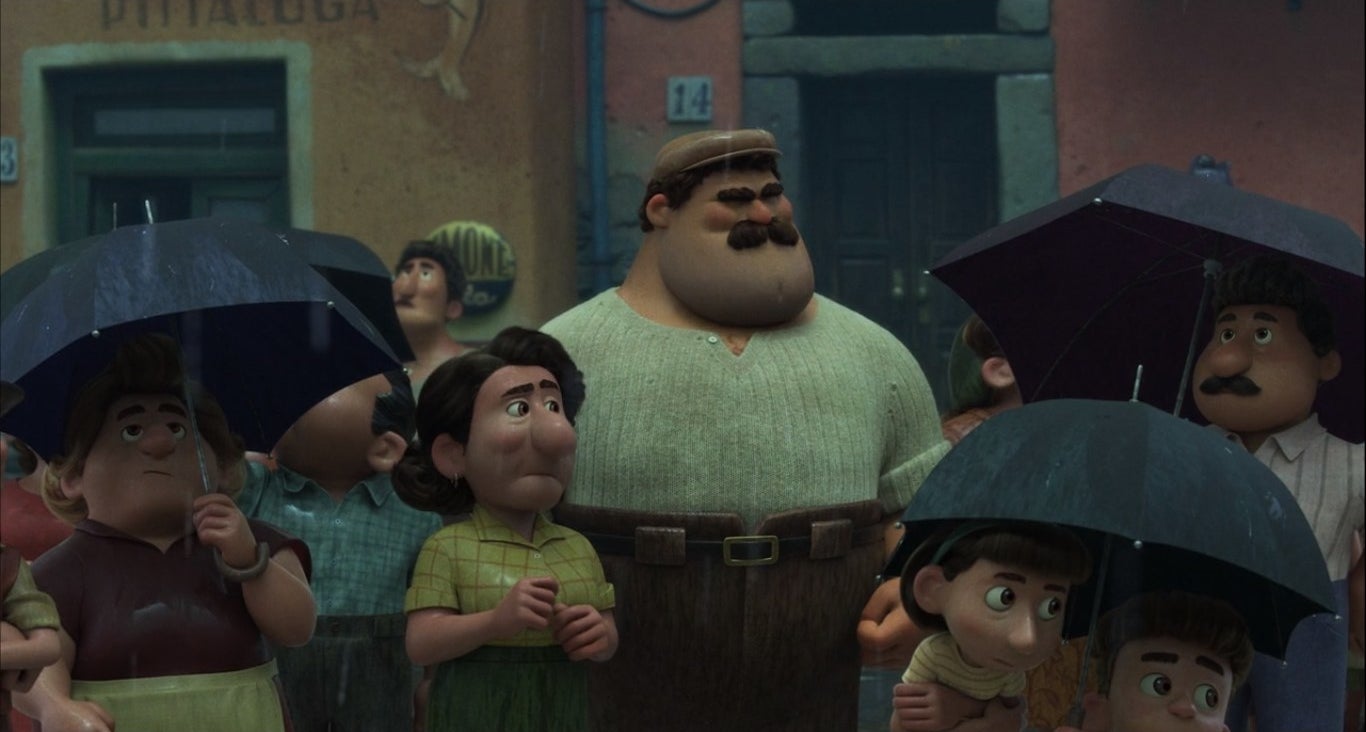 38.
And how picturesque this old train station is.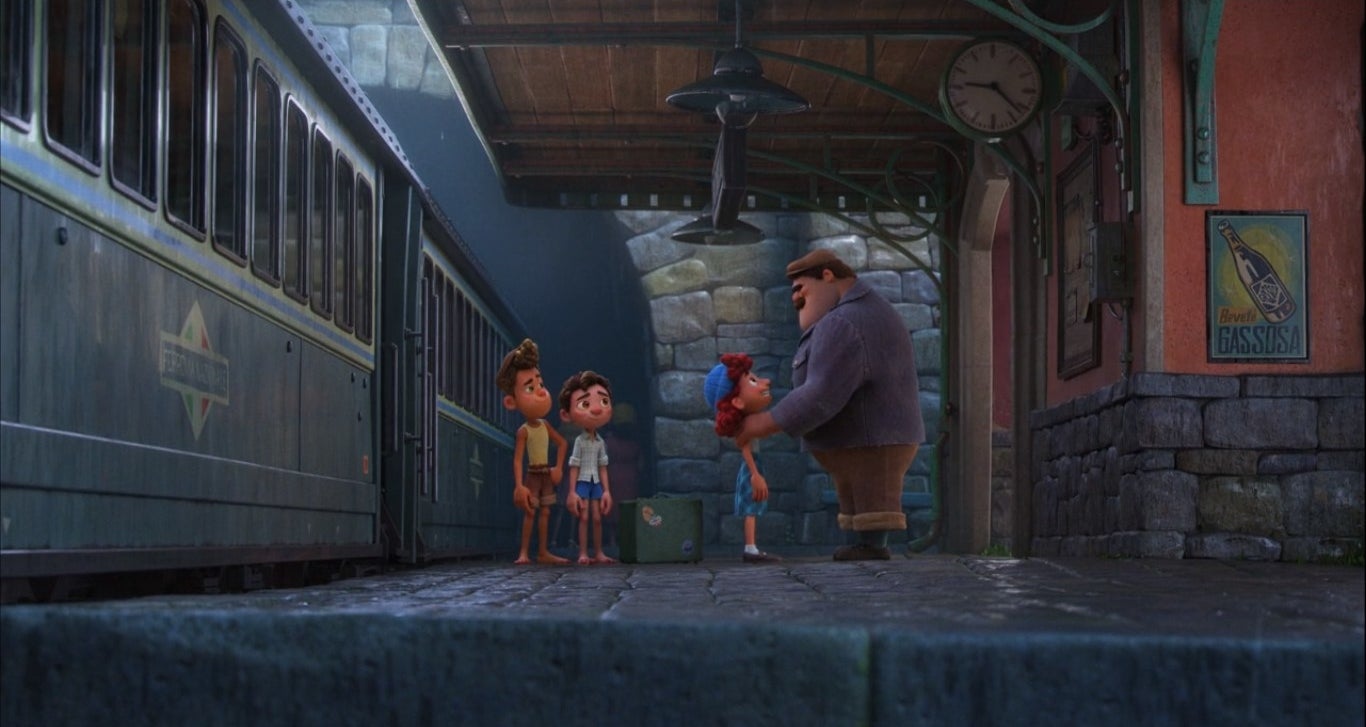 39.
Couldn't quite make out this shot when I watched the movie because I was crying too much, but seeing it now, it's stunning.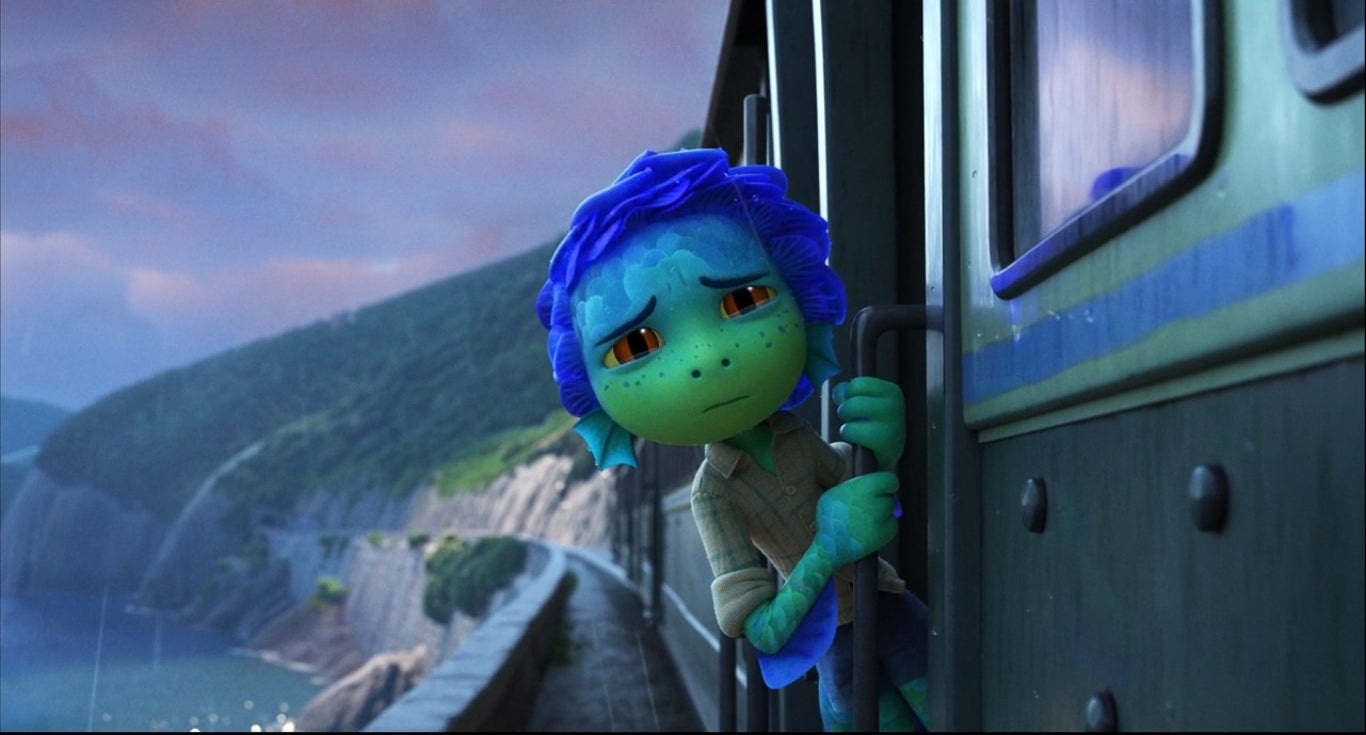 40.
And then this wide shot. PIX. AR. Why are you flexing so hard?
41.
And then the final shot. My goodness. Someone write to the Academy and tell them to start engraving the Oscar now.