5-Ingredient Pesto Pasta
A homemade touch of Italy.
by
,
5-Ingredient Pesto Pasta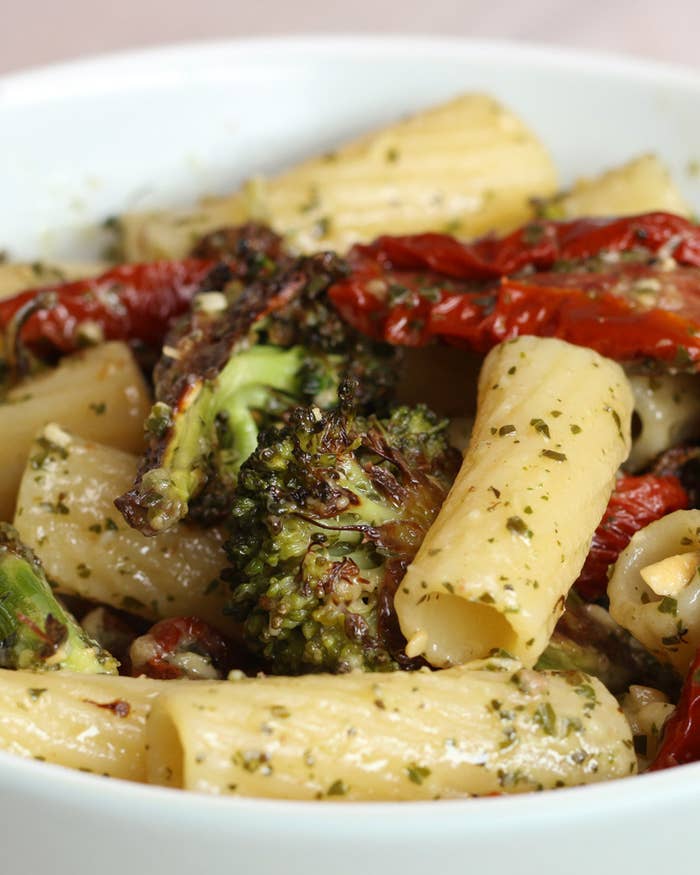 INGREDIENTS
Serves 3-4
1 head broccoli
350 grams rigatoni
100 grams sun-dried tomatoes
150 grams fresh pesto
50 grams grated parmesan
2 tablespoons olive oil
Salt, to taste
Pepper, to taste
PREPARATION
1. Separate the head of broccoli into individual florets, coat in olive oil, salt, and pepper, then roast for 20 minutes at 180°C.
2. Cook the rigatoni in boiling salted water for 8-10 minutes until al dente, then drain, saving some of the pasta water.
3. Place the pasta back in the pot with about 50ml of the pasta water. On a low heat, add the tomatoes, broccoli, pesto, and parmesan, and stir until combined and the cheese has melted.
4. Enjoy!