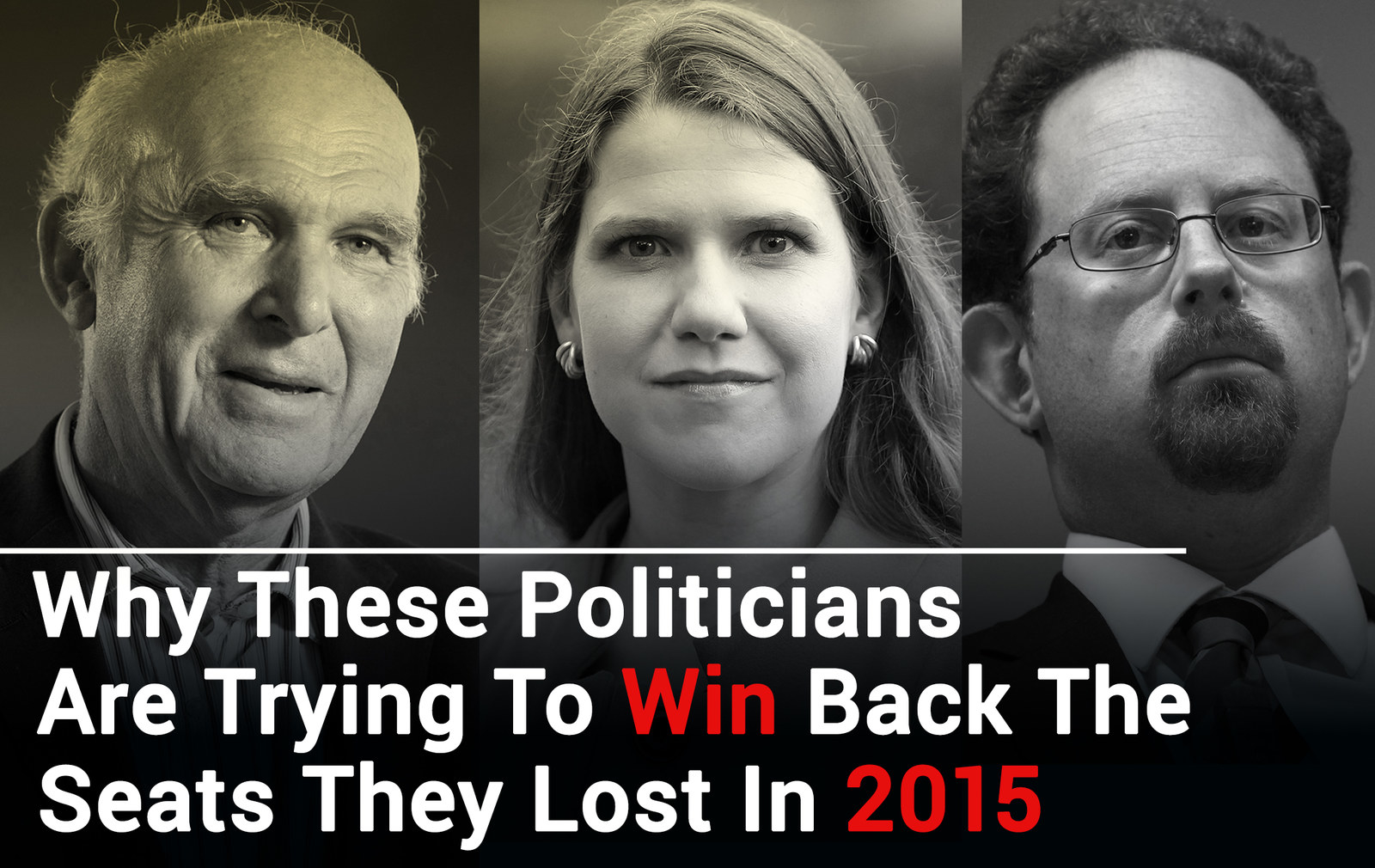 It's late on a Thursday evening and the hubbub of an election meeting that has just broken up can still be heard when BuzzFeed News calls Vince Cable at his home for an interview.
Just over 24 hours ago, MPs overwhelmingly voted through Theresa May's decision to hold a snap election, giving former MPs like Cable an earlier-than-anticipated chance of a political comeback.
The former business secretary was the biggest casualty of the hammering voters gave the Liberal Democrats in 2015 after the party spent five years in government with the Tories.
While three other Lib Dem cabinet ministers – including Quad member Danny Alexander – were voted out, as the Lib Dems overall lost all but eight of their 57 seats, none were as shocking as Cable. Nick Clegg aside, he was the Lib Dem MP with the highest national profile, and had held his seat since Tony Blair first became prime minister.
Now, less than two years after that defeat, Cable's house is once again the scene of intense political planning.
He told BuzzFeed News he had made a commitment to stand in any election before 2020, and that there was no question of not trying to win back his seat in Twickenham, taken by Tory Tania Mathias by 2,000 votes.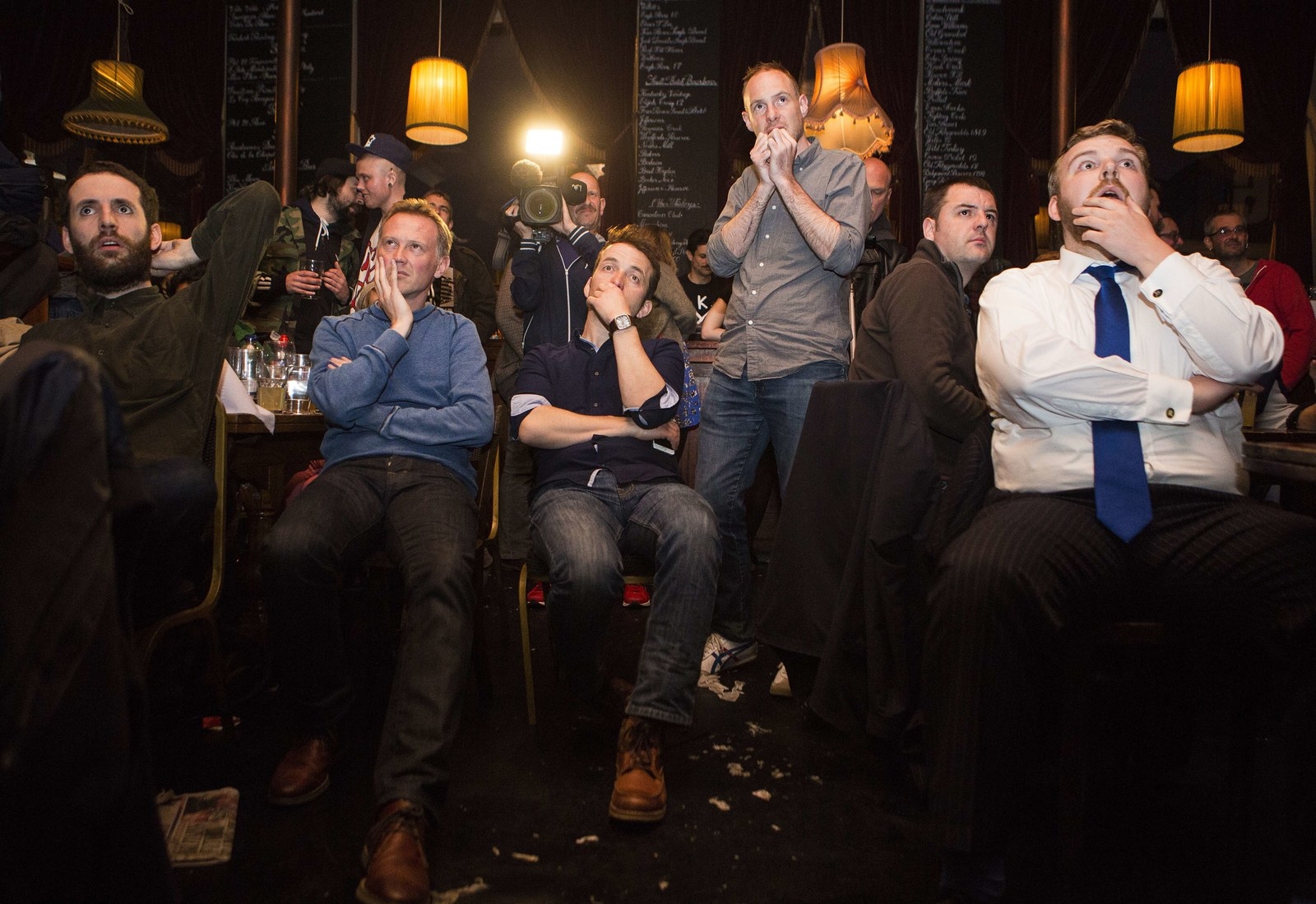 "I think there's a good chance [of winning it back]," he said."I'm not predicting, I'm not counting chickens, I will simply say in 2015 we were campaigning in the face of quite a fierce headwind – this time we've got a very good following wind. The mood has completely changed – people are much more positive, much more receptive."

Cable – who said he had "been keeping pretty busy" writing the sequel to his bestselling account of the financial crisis The Storm and a novel due to be published later this summer, as well as chairing various social enterprises and charities and acting as a visiting professor at the LSE and other universities – is among a group of nearly 10 former Lib Dem MPs trying to regain what they lost two years ago.
Jo Swinson was a junior minister in the coalition government before losing her seat of East Dunbartonshire to the SNP in 2015. The SNP won all but three seats in Scotland in the general election that year, scalping a large number of "big beasts" from Labour and the Lib Dems along the way. Swinson is arguably the most high-profile of them to re-emerge for this snap election.

Meanwhile, former chief secretary to the Treasury Danny Alexander is now working for an investment bank in Beijing, Menzies Campbell now sits in the Lords after retiring at the election, and Campbell's predecessor as party leader, Charles Kennedy, died aged just 55 a month after losing his seat.

"In the case of some they are doing other things, people like Menzies Campbell were standing down – if only Charles Kennedy were still here – but I think the big gap if you like is in the Labour party," Swinson told BuzzFeed News.

"If you ask if I'm surprised that there are not more former Labour MPs in Scotland re-standing, I can't really tell you I'm surprised about that, because the Labour party is not in a happy place, is perhaps the kindest way of saying it."
Like Cable, Swinson is optimistic about her chances of getting back into the Commons. "I'm in it to win it," she said, predicting the Lib Dems will have a very good election nationally.
"How did I deal with it? Well I've got a lovely family and we rallied around, and I had other things to get on with."
Swinson, who since 2015 has set up her own consulting business advising companies on workplace diversity and also written a book (Equal Power) due to be published next year, said losing her seat relatively narrowly (by 2,167 votes, the second-smallest margin of victory by the SNP) had led to a "period of transition, and a lot of stuff to deal with". "But equally," she added, "in politics that's what you sign up for."

Julian Huppert, the former MP for Cambridge, who lost his seat to Labour by just 599 votes, acknowledged that defeat was initially very difficult to deal with.
"It was very hard, particularly because so many people got in touch to thank me for everything that I'd done, which was actually in some ways the hardest thing of all," the Lib Dem told BuzzFeed News.
"And a lot of who people said had they thought I was going to lose, they would have voted for me, which was frustrating. It's a very difficult experience."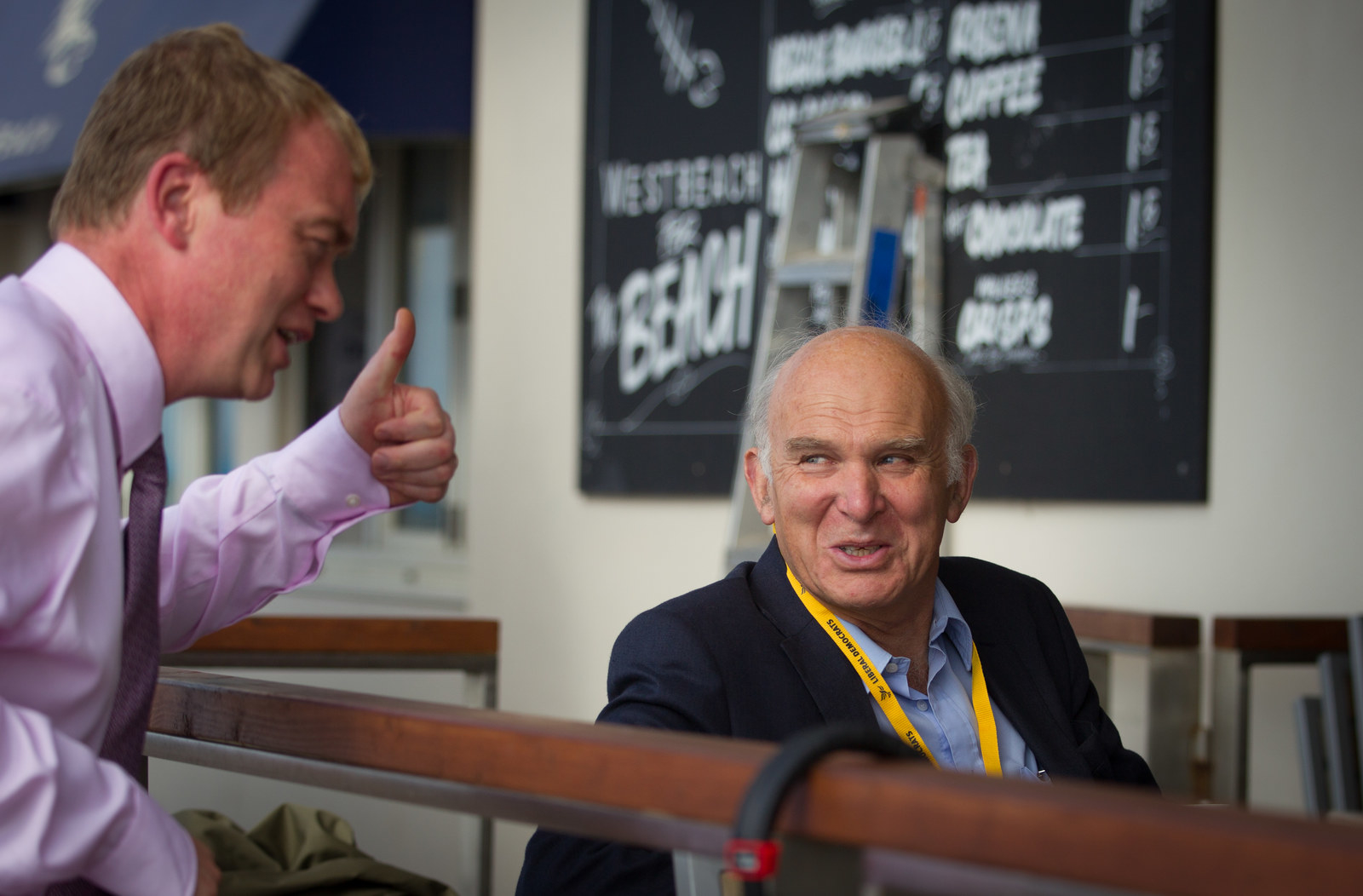 Cable said throwing himself into new projects meant losing his seat wasn't as traumatic as it could have been.
"How did I deal with it?" he said. "Well, I've got a lovely family and we rallied around, and I had other things to get on with.

"We coped with it – as a party we're quite resilient and I think I'm resilient as an individual. We had quite a lot of difficult episodes when I was in the coalition government, we had to cope with them."
The word "coalition" was clearly a millstone around Lib Dem necks last time around, but in 2017 everyone's thoughts couldn't be further away.
When asked whether he would accept an invitation to be part of a coalition government after the election, Huppert chided the hypothetical as not a "sensible question".
"We're not talking this time about coalition," said Cable, "we don't think it's remotely likely, we're not advocating it, and we are expecting to go into the next parliament as a free-standing independent party campaigning on our platform. That's not to say we disown our years in the coalition – we're proud of what we did, we stabilised the country at a time of financial emergency, we did a good job."

"After the referendum I said we would continue to campaign to be in Europe, and I got a tweet from someone saying, 'You idiot, that means 52% of the country will never vote for you again.' And I replied to say, 'I'll settle for 48%.'"
"I think we have regained trust from a lot of people," Huppert said. "I think the very tired narrative that the Lib Dems just let the Tories do whatever they want has proven to be false. I think anybody's who's looking can see the difference between what happened before 2015, and the deeply unpleasant, negative things that have happened since."

Despite the pain of defeat last time round, Swinson was unequivocal about re-standing, saying the events of Brexit and renewed calls for independence in Scotland made it an "absolute imperative".

"There's so much to fight for that it's so important, it sort of transcends even normal politics," she said. "These issues are massive issues – it's not just about what happens to the country in the next five years, it's about what is the country that we are leaving for our children's generation."

She added: "I feel like I've achieved a lot in politics in 10 years as an MP, but you know, I feel there's a lot more to do, there are a lot more changes that we want achieve in the country. And as I say there're also these really big questions about what kind of country we are."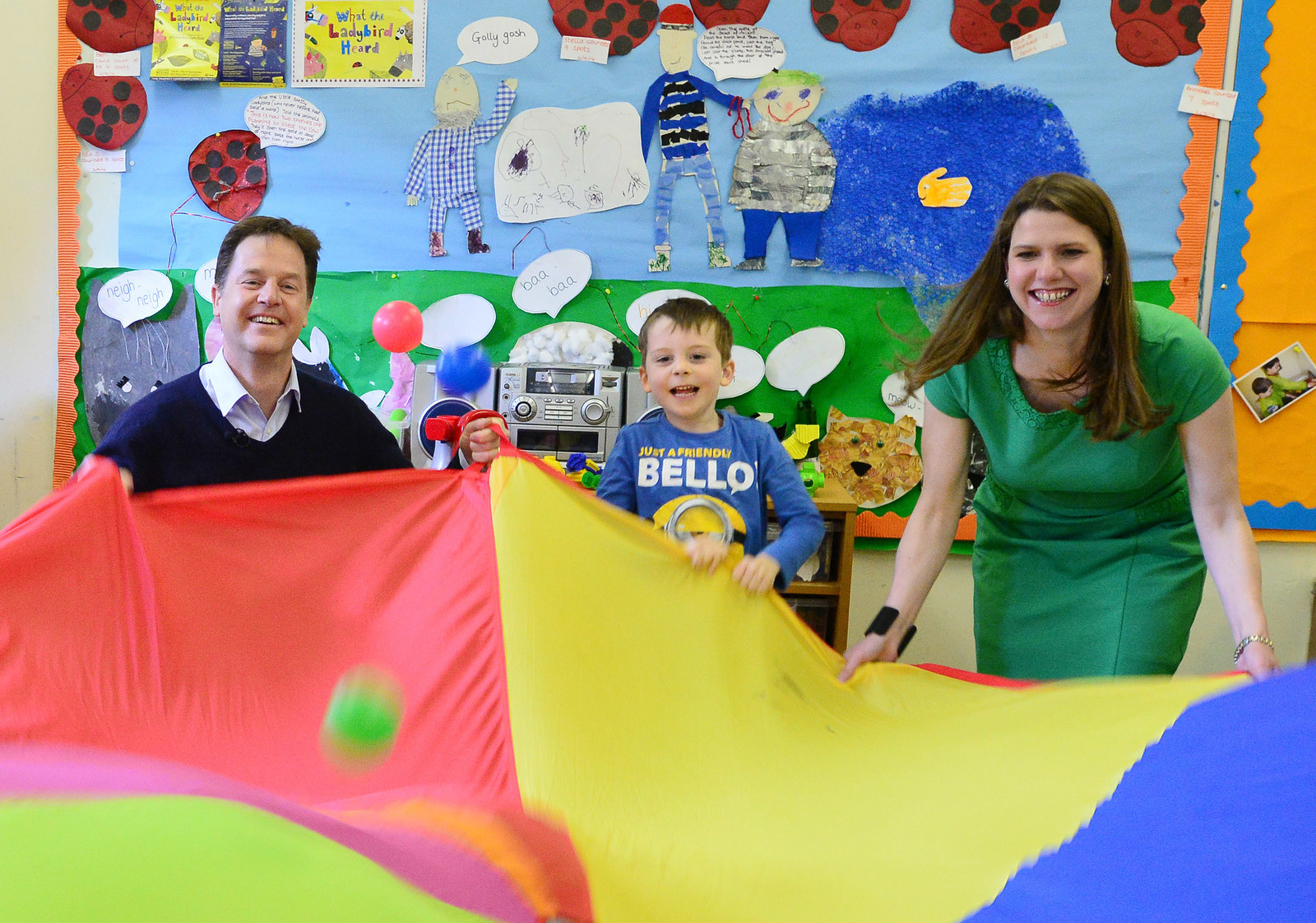 Huppert said the 8 June poll would go down as "one of the defining elections of our time. And it will have a huge effect on the future of the country."
He was selected as the party's candidate for the next election as early as last year. "I gave myself until the summer last year to think about it, but particularly seeing the way things are going, I couldn't just walk away," Huppert said.
"Seeing things in Cambridge just not being pushed, not being advanced, without me being there to push them, seeing things nationally, some of the awful things the Tories are doing, seeing Labour so weak and just backing the Tories time after time, seeing Brexit, and internationally seeing real problems. I couldn't just walk away and say, 'Look, not my problem, mate.' I had to step in and try and fix them."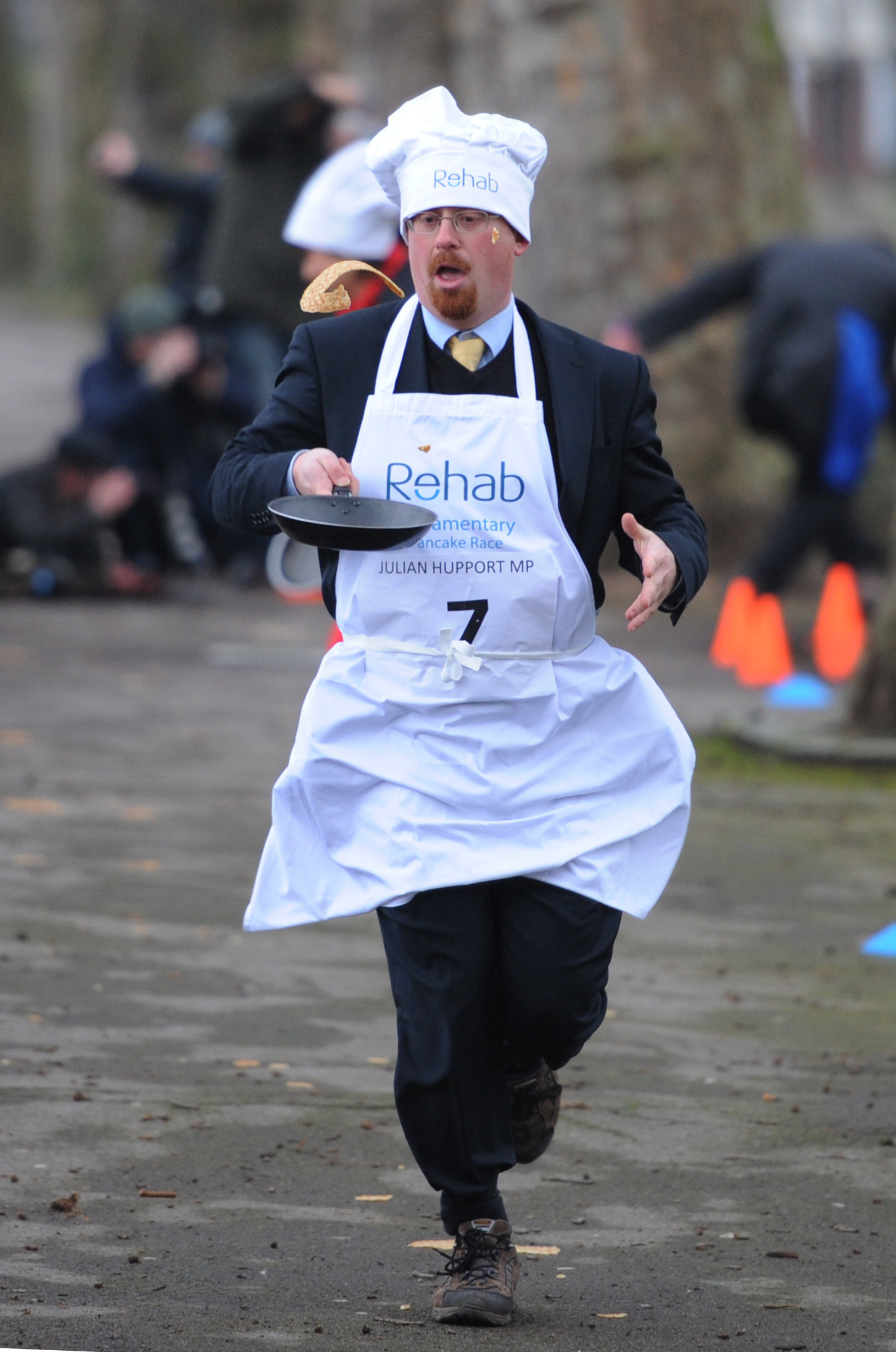 Just what the Lib Dems will be able to fix after the next election remains to be seen. Tim Farron's party currently have just 9 MPs, and while Cable may say there is a favourable wind in 2017, they're still only polling at around 12% nationally. That said, huge swings towards the Lib Dems in by-elections following the EU referendum, most notably in Richmond where Sarah Olney overturned a majority of 23,015 to beat the incumbent Zac Goldsmith, have given the former MPs hope of making a significant contribution to the country.

Huppert said that, albeit only "in principle", the Lib Dems could stop Brexit from happening altogether if there was a big enough vote for the party.
"After the referendum," he said, "I said we would continue to campaign to be in Europe, and I got a tweet from someone saying, 'You idiot, that means 52% of the country will never vote for you again.' And I replied to say, 'I'll settle for 48%.' I'm not saying I think this will happen, but if 48% vote Liberal Democrat there is absolutely no doubt that that would be a massive mandate and Brexit would stop. One can withdraw Article 50, there's no problem with that."
Cable told BuzzFeed News the party will continue to campaign for a second referendum on any eventual Brexit deal.
"If we get a bad deal or no deal, then it is necessary to try and bring this process to an end," he said. "Clearly the first step is for parliament to review that process but we would want to campaign for the public to have a say, and if as I say this turns out badly it's imperative that the public has another say."

Swinson said: "This is an election where the British people will get to have their say, and when the final detail of the Brexit deal is known then the British people should be able to have their say. And it's Liberal Democrats who will be pressing to make sure British people can have that choice, and ultimately it's up to the people."
She added: "Everyone reserves the right to change their minds."