Despite spending £700 million a year on training and recruiting new teachers, the government has missed its recruitment targets for the last four years, a report warned this week.
The National Audit Office, the government's spending watchdog, said that between 2011 and 2014 the number of people quitting teaching in England increased by 11%, while the proportion of those who left ahead of retirement went up from 64% to 75%.
While the overall number of teachers has kept pace with an increase in pupil numbers, the recorded rate of vacancies and temporarily filled positions rose from 0.5% of the entire teaching workforce to 1.2%.
Last autumn, Labour warned that in the previous year a record 50,000 teachers had quit the classroom.
BuzzFeed News spoke to five people at different stages in their teaching careers to learn about their experiences and to ask why teachers were leaving the profession.
Joan Silver*, 56, took early retirement last year after suffering from three bouts of depression she attributed to stress on the job. She now lives in Spain.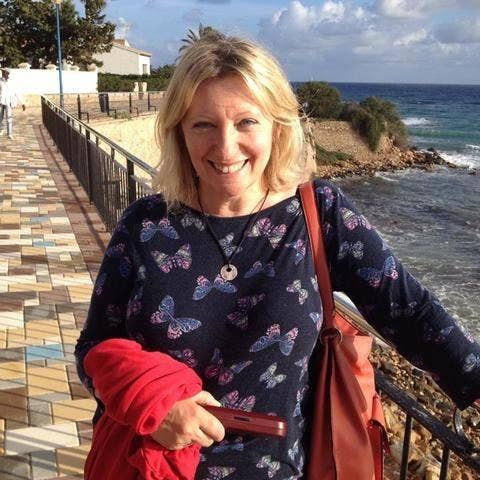 "I've been in teaching for 23 years, 15 of that as senior manager deputy head. I moved schools the first time I was ill. When I recovered, I went and did some supply work and was taken on permanently by my last school, but the workload and the expectations had just become so high. I was a primary school teacher specialising in early years. One time when I was teaching I had two children and a baby but still didn't feel under pressure then. Towards the end I had no management responsibilities but it just seemed to be you could never win; the goalposts were constantly being changed.
"Where I taught was an area of extreme deprivation in Birmingham, with children from deprived backgrounds, children with very young parents, parents with alcohol and drug addictions. Some children aged as young as 5 or 6 would regularly come into school in the morning showing signs of being stoned, because their parents were cannabis smokers. Those children are being compared with children from leafy suburbs and it's just not very fair, they are not machines. I always felt teaching was an art rather than a science. I was working 11-hour days and very often I would have work to take home as well. At the weekend I would have planning to do, data analysis, target setting: This is for 5- and 6-year-old children. It's the same right up to year 6. It just seems that it doesn't improve what's delivered to the children, it just makes teachers stressed. It makes it harder to deliver good teaching to the children because you're so knackered and pressured. Teaching just sort of lost its charm; it was nothing to do with the children, it was the constant pupil progress meetings.

"My advice to anyone to starting teaching? Don't."
"Children are different, and that seems to have completely gone out the window. Lots of people love the job but it's not just people my age who are leaving. Other members of staff have moved away, gone abroad, moved on to other things. I know students who are on final placements and are the same. At one time I would have been able to say to someone like that it gets better once you start the job, but I couldn't actually say that now.
"I don't think the government understands the state school system and is not invested in it. They have a basic assumption that 'teachers are a bit crap and we're going to find out and make sure they're not', and that's not true. If you weren't dedicated you couldn't do the job. You've got a class of 30, and 90 pieces of work to mark. You have to be organised – you couldn't get in at 8:50am and leave at 3:30pm. It's just this constant grinding down and having to prove yourself.
"I know lots of people who feel exactly the same and have left teaching. The colleagues I'm still in touch with are still doing it. But it's a grind.
"My advice to anyone to starting teaching? Don't. The advert the government is showing is lovely, a lovely view, but it's false. It's what it could be like but it's not what it will be like – you'll be ground down and you'll have no life and you'll end up feeling a bit of a failure. That's how it makes you feel. And it is such a shame because it's one of the most important jobs you can do. When I first started that's what it was like, it was great, and certainly the standard of teaching wasn't any worse when I left, but you're just so distracted. It seems to move away from the fact that they are children, they are all different, and your job is to inspire them, and you can't inspire them when you're absolutely knackered."
Gaby Proctor, 22, was doing teacher training at secondary level at the University of Birmingham but quit after three months last December. She now works for a London sales company on a graduate scheme.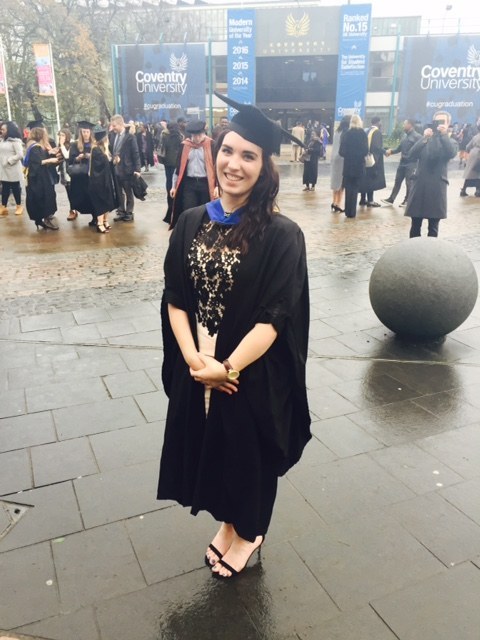 "It was something I'd already considered as a career choice. I knew it was going to be challenging. I knew it was going to be hard work. But when I went on my first placement it was nothing like I expected. I felt I was really underprepared for all the work we had to do. We were thrown in at the deep end, having to plan loads of lessons, teach all these solo hours. Our mentors, other teachers, had so much to do themselves they didn't have time to look after us as well. We were left to our own devices a lot. Quite recently it changed so that teachers are entirely responsible for all of their pupils' progress, so say you have 30 children and you have a couple who aren't motivated, you have to put aside time for them, because if they fail, if they do badly, it's entirely down to you and reflects on you, even if you're the most amazing teacher.
"It's completely unreal – there's so much pressure, and so much work. There are so many things you have to do, it's not about teaching; it's all about inputting data and making sure people are achieving, and making sure you're extending work for higher attainers while the middle to low group can get forgotten about. It's just so many different things, and honestly I'm not surprised a lot of teachers are leaving because of the the workload. Sometimes I didn't even have time to take a shower – the only time I had to myself was on the bus ride home. Marking 30 books can take several hours. It was difficult for me to prioritise – everything felt like it was urgent, so I thought, If this is what it's like when I'm a trainee, what will be like when I'm a teacher?

"Sometimes I didn't even have time to take a shower – the only time I had to myself was on the bus ride home."
"I was training to be a languages teacher, so you have to input reading grades, listening grades, writing grades, and they work out what the children should be achieving. There are two levels where they have to have made progress and if they didn't it would be entirely my fault. Governing bodies who come in like Ofsted don't take anything into consideration. Half of the pupils were from poorer families, they had quite hard home lives – we never knew what went on when they got home. But if they're not doing well, it's all back on the teacher. It's a lot of pressure when you've got a pupil who's not motivated, it will come down to you. I was spending so much time planning and marking that there weren't enough hours in the day to plan the lesson I wanted to teach. The advice my mentor gave me was that I should stay up late. But staying up to 3am and waking up at 6am – how am I going to teach high-quality lessons if I'm exhausted? It was a bit of a nightmare.
"Now I'm going to work, doing my work and working hard, and I can go home and I don't have to worry about it at home. There was no downtime with teaching. You have to take it home with you, you don't have a choice. I have mental health issues anyway, with depression and anxiety orders, and I found it made them so much worse. The pressure, it's crazy."
Jonathan**, 27, teaches at an inner-city comprehensive in Manchester. He is in his fifth year as a head of a department.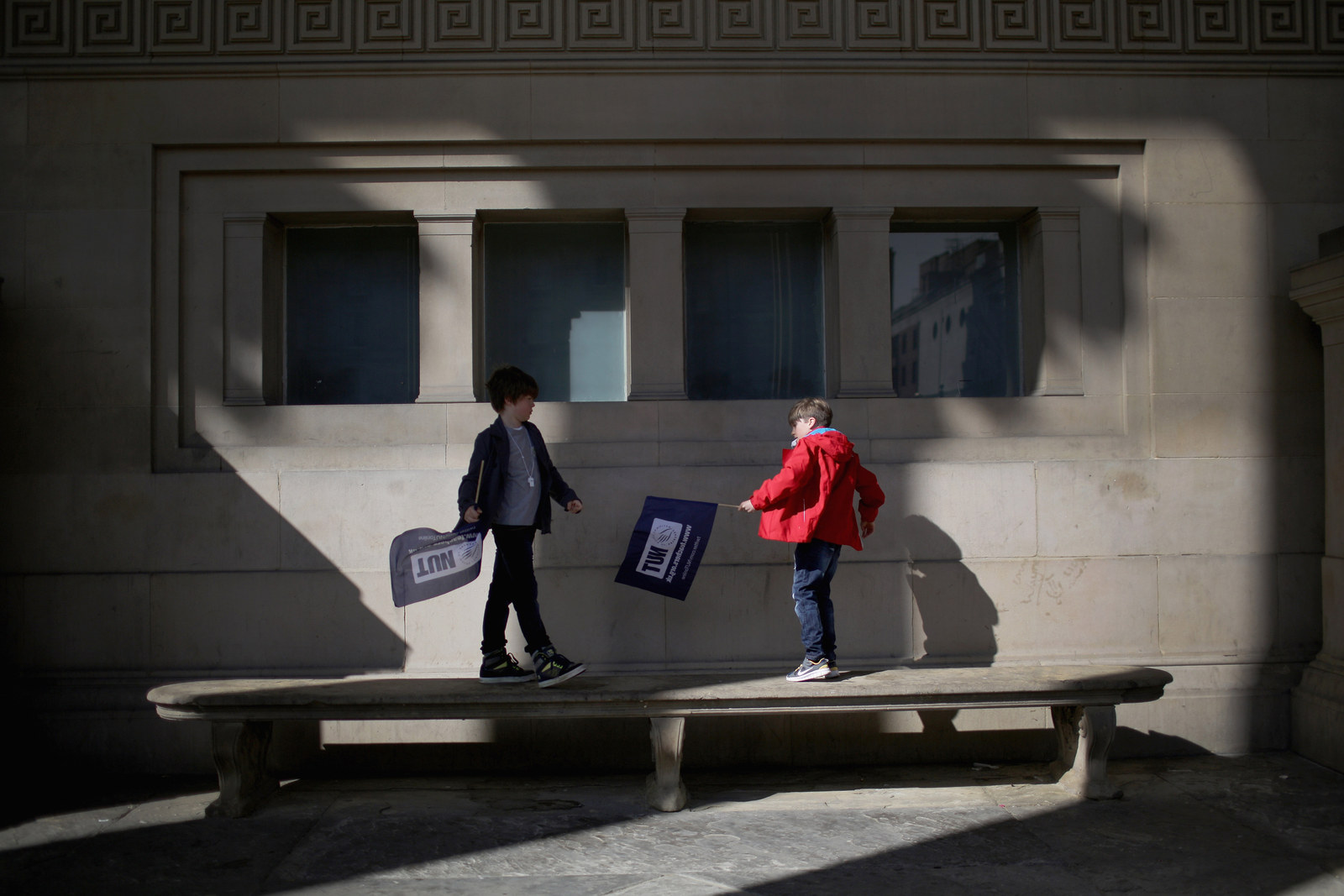 "Last year we had two members of staff who left the profession, so [the] report really doesn't surprise me. Both [members] of staff that left last year were very new, they'd only been teachers for two years, but they became so bogged down with the tick-box exercises we have to do they just couldn't take it any more and decided to go on to other work. I know I haven't been teaching for very long but I've noticed a massive shift in how demoralised teachers are.
"I have been talking to colleagues about the junior doctors strike, and it feels like there is much more public support for doctors regarding government changes, while there isn't that level of support against the education reforms coming through. Workloads have increased massively and individuals are being counted as numbers. It's very strange as we as a profession are being marked against individuals who could have anything going on in their lives – things we don't have any control over.

"The two teachers who left were the best two teachers I'd seen in my career, really outstanding and motivated. But the reality of teaching is driving people away. I've got about five more years left, it's not a career for me forever. It's really sad as it's always something I've wanted to do, but I can't continue with it into an older age. A lot of teachers are taking early retirement, so we're losing that experience, and while they're being replaced with enthusiastic young teachers, they are leaving as well.
"There hasn't been any let up whatsoever [in government changes] – it feels like the goalposts are continually moving, which is absolutely fine if we're given time to deal with the facts. We're currently teaching a GCSE that hasn't been approved in light of new specification changes because there are so many hoops the government is making exam boards jump through. I feel as though the priority of teachers is now data, as opposed to what's happening in the minds of the children. Everything is so data-driven and deadlines have to be met to such an extent, we're inputting data on a weekly basis. It's starting to take over, it's taking away teachers' creativity and their ability to judge themselves how students are doing. 'Look, it's on this yellow sheet of paper, you can see their progress.'
"I've got about five more years left, it's not a career for me forever."
"I'm a member of teachers' union NASUWT. I have always gone on strike when they have told us to do so. We're working to rule, which I would say is incredibly difficult to do, morally. It basically means we do our job description and don't go above and beyond. I want the best for the kids I'm in charge of. It's very difficult because as a professional you want the best for the children, but you have to stick up for your profession.
"We have a former student who's in the school observing lessons and getting experience so he can get his PGCE and he's said that every single person that has spoken to him has said, 'Are you sure?' It's becoming a lifestyle, not a profession, and work-life balance is non-existent.
"When I applied for my job there were 70 applicants; when we advertised for new teaching positions last year there were three. The drop in numbers is scary – maths and English are struggling to recruit, they are getting people through agencies, putting strain on already-strained school budgets, and it seems to be heading towards something that is really catastrophic for education. I think too much damage has been done. It's going to be a case of riding the wave at the minute. I don't necessarily disagree with what the coalition has introduced – there did need to be changes to GCSE specification, we do need students to take a more academic route – but it's happened at such a pace that teachers are struggling to keep up. A few years of no changes and maybe teaching will become attractive again.
"I don't want it to all be negative; I absolutely love my job. The kids make every day bearable without a doubt. The kids are what make teachers come back. It's the best and worst profession all in one."
Jane*** is a 31-year-old teacher who taught in year 5 in London in 2013 and 2014 before taking a year out as a supply teacher. She hopes to find a permanent position in September.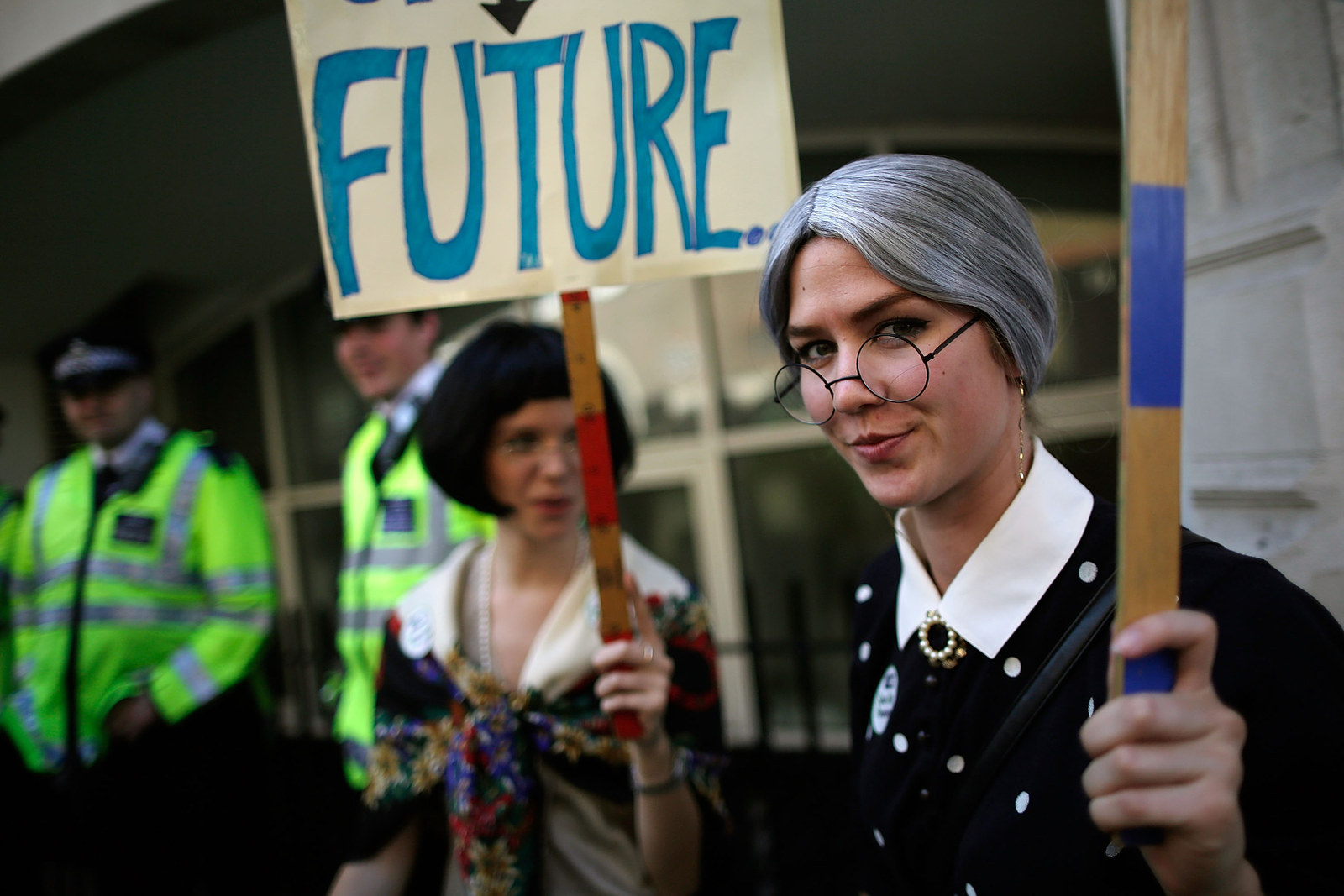 "I taught abroad for a year and the kids were great and I really enjoyed it, so when I came back to England I did a PGCE, but it was very different. After that I did my NQT [newly qualified teacher] year, and that was the worst year of my life – there was a lack of support from the school I was in, the people weren't very nice, and I had 23 children without any teaching assistant. Being a new teacher, and with a lack of support, it's really difficult to cater for children who might be at very different levels.
"I was going in at 7:30am and leaving school at 7pm, and then coming back and carrying on working until midnight. And either Saturday or Sunday, one of those, was spent planning. You don't really have a life. I had changed careers, had found something that I wanted to do, but then to realise it was shit, and I'd taken a £10,000 pay cut to do it, it was a bit demoralising.
"The best moments are when the kids finally 'get it'. Those are the best moments. They're quite rare."
"You think it's for the children, it's all for their education, but then you realise the school is actually run like a business. I do it for the children, but you've got people to please: the headteacher, the local authority, Ofsted. But when that's lurking over you, you're not doing it for the children, you're doing it for other people, for the business, and it kind of takes away the meaning of it. You're working under this illusion of becoming a role model, but the reality is quite different. For pupil progress reports, 85% of children need to pass with increased sublevels in literacy and numeracy, but when you've got so many factors involved, it's not easy at all. In your first year of teaching you have the same targets as the people who have been teaching for decades. That's my experience, but with the right school and the right people it would be completely different.
"Supplying has been an eye-opener because you get to see different schools and how they work. But I just miss having a class… You've got 30 children to bring up, 30 mini projects you're working with for the whole year. It's very satisfying. Apart from parents and carers, you are the other role model in their life, and it's just nice having that responsibility of making them into good people. The best moments are when the kids finally 'get it'. Those are the best moments. They're quite rare."
Graham****, 30, is an assistant head at a school in the West Midlands.
"I've been teaching for eight years and I really enjoy my job, it's very rewarding, but the workload has absolutely increased year-on-year, and a lot of stuff is expected to be done outside of school time. It's three or four hours' work every night, the only night I don't do any work is Friday, and it's a full day or half day at weekends. And that's just doing your marking and lesson planning, and then obviously you're in school and your time is taken up with teaching.
"Part of my job is to oversee the recruitment of teachers, and we really struggle to get new teachers in, particularly in some subjects: maths, science, and languages. Part of the problem is the government is not doing enough to attract people with relevant qualifications – they're offering a bursary for the first year but then you go into the school and you get paid less than when you were training. They haven't thought about giving new teachers a higher salary.
"We have got teachers in my department and school who are leaving the profession. One thing that has deteriorated in general is student behaviour and support from the parents. There is so much pressure on teachers that exam results are down to them: no one else is willing to accept responsibility for a student not doing homework, missing a deadline, or not revising.
"You look at some kids and they don't care, you get parents involved and they don't care either. They just don't want to have that discussion with you. A lot of time is taken up with phone calls where parents challenge what teachers are doing. It's been flipped round. They're saying to you, 'What are you doing about it?' Hang on a minute, what are you doing and what's your child doing? It just becomes incredibly draining.
"I can see teachers dying in the classroom, I really can."
"It's been taken for granted that there is all this stuff that happens, and it's up to the school to deal with it. People are used to teachers and schools picking up the flack. When there are incidents of bad behaviour at our school, you're not getting any help from parents. Time that should be spent on helping kids, developing schools, developing qualifications, a lot of it is spent dealing with poorly behaved kids and unhelpful, uninformed parents.
"I've been in three situations over the last year where a parent on the phone has said, 'Oh, I'm going to Ofsted.' They feel like they've got something over you. There's this constant pressure from the inspection system, a very rigorous and demanding system. I think it's changing now because there's more rigour involved; before, it was luck of the draw for inspections, and what you ended up with. I have sat through inspections where the inspectors had no clue what they were talking about. It was a little bit concerning, shall I say.
"I can't see myself doing this until the current retirement age. I can see teachers, working early mornings, late nights, demanding days, at 68 years old... I can see teachers dying in the classroom, I really can. I would like to continue but I reckon in 10 years I would move, within education, to Ofsted, or consultancy work. With the teacher shortage now, 10 years down the line, something horrendous could happen, with massive class sizes and inexperienced teachers. That's a long-term concern of mine.
"I love my job because it doesn't take much to have one of those grounding moments. When you see it working it's the most rewarding thing ever – that's what keeps you going as a teacher, you just need to have those moments to see you are making a difference. That's why anyone wants to be a teacher, that's the philosophy. That little thank-you, that little smile, that little politeness – it goes a long way."
*Joan Silver is the mother of BuzzFeed News reporter Laura Silver
**Jonathan asked that his last name and school not be disclosed
***Not her real name
****Not his real name