British Cycling is the sport's governing body in the UK, based at the National Cycling Centre in Manchester.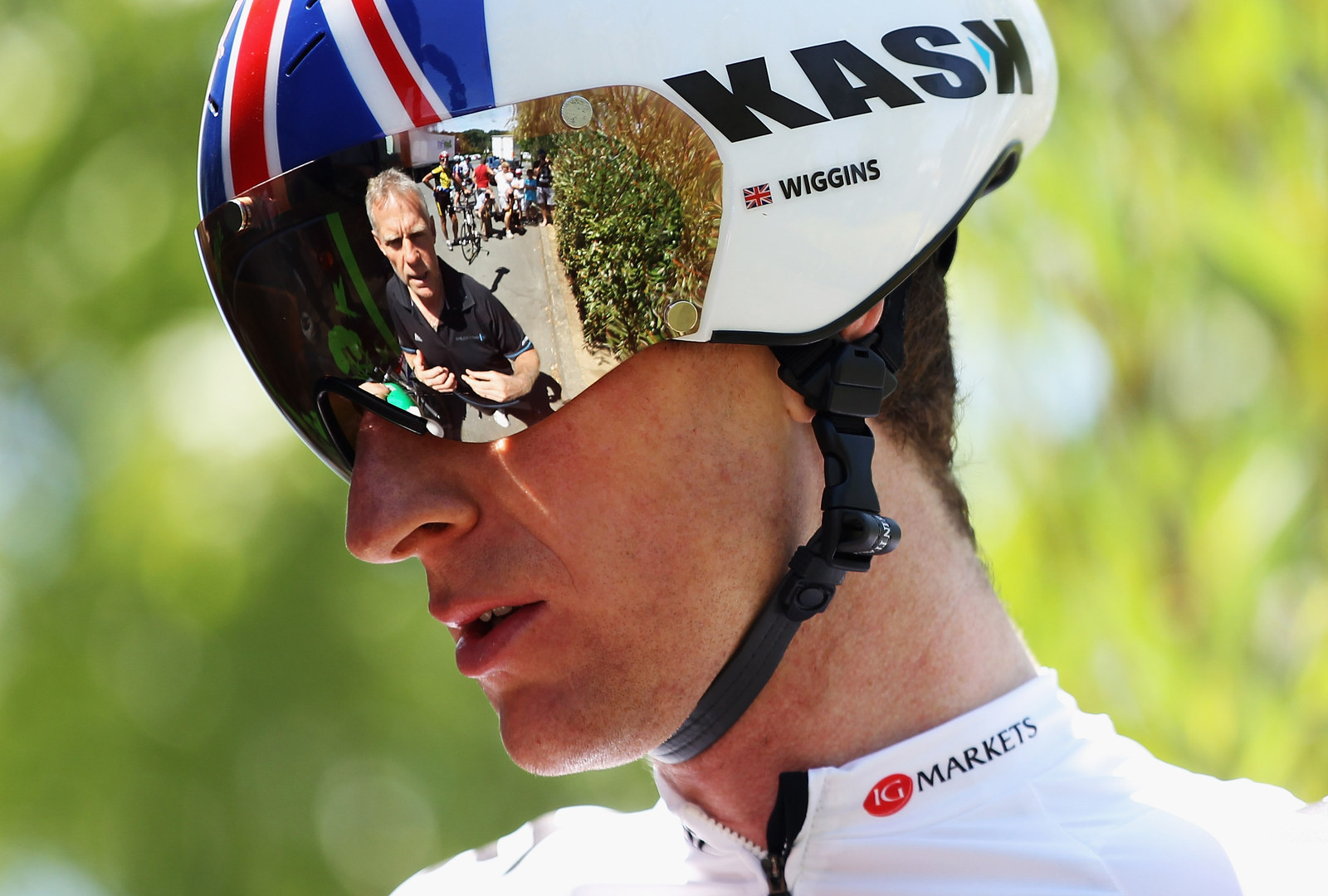 It has received £30 million of funding from UK Sport for the Olympics and Paralympics in Rio de Janeiro this year, around 10% of the government agency's total budget.
Domination at the games in Beijing in 2008 and London in 2012 made household names of Sir Chris Hoy, Victoria Pendleton, and Sarah Storey, among many others.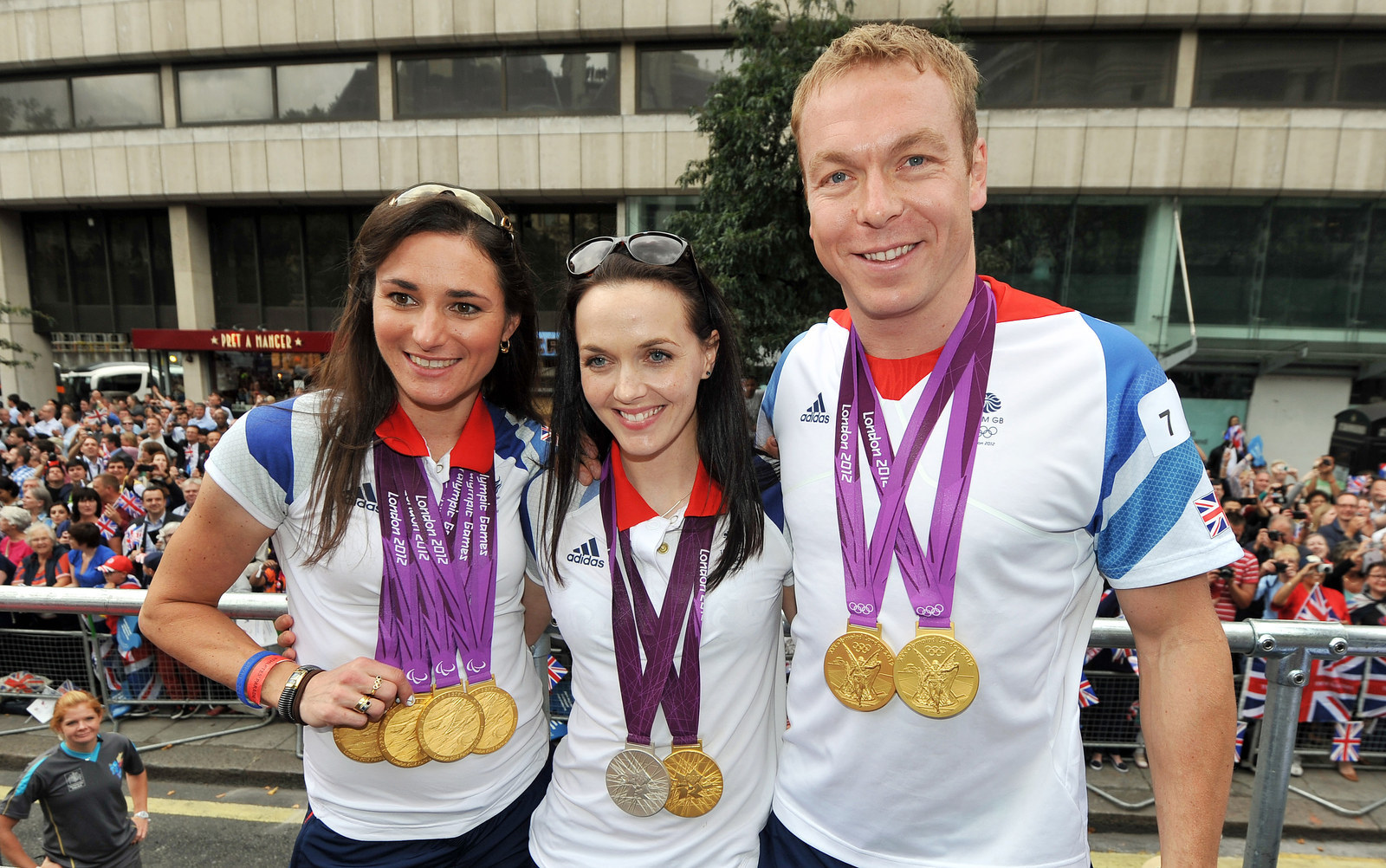 But as the countdown to Rio struck 100 days, British Cycling, and to a larger extent British cycling itself, endured a nightmare week that saw its technical director, Shane Sutton, step down amid a sexism and discrimination row, a failed drugs test, inter-team slanging matches, and questions about team equipment being sold on eBay.
Here's how it all unfolded:

Last Friday Jess Varnish, a medal winner in the Commonwealth Games and world and European championships who had just been dropped from Team GB for the Olympics, publicly accused Sutton of sexist behaviour.
She told the Daily Mail she was told by Sutton to "move on and get on with having a baby" and that he made comments about the size of her "ass" in front of a male-dominated coaching team that made her feel "uncomfortable".

"After 2012 I wanted to diversify," the 25-year-old said. "I was told that 'with an ass like mine I couldn't change position within the team sprint'.
"I've got a list as long as my arm about comments I've had about my figure and it's not right."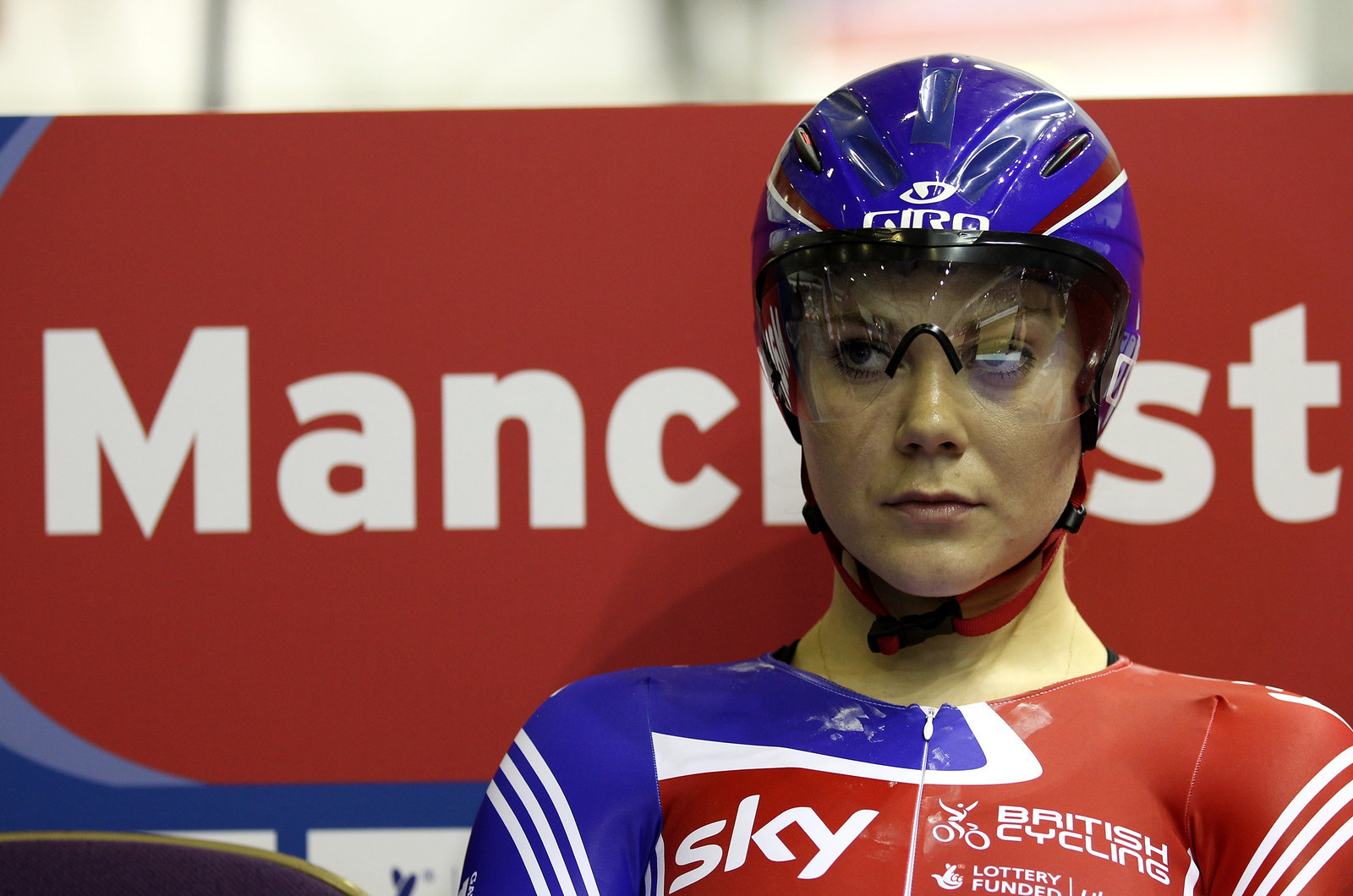 British Cycling said the decision to drop Varnish had been upheld on appeal, following a process during which she did not "raise concerns about sexism, or any other form of discriminatory behaviour".

"However, we are fully committed to the principles and active promotion of equality of opportunity," a statement added. "As such, we treat any such allegations with the utmost seriousness and we will be contacting Jess to offer to discuss her concerns in full."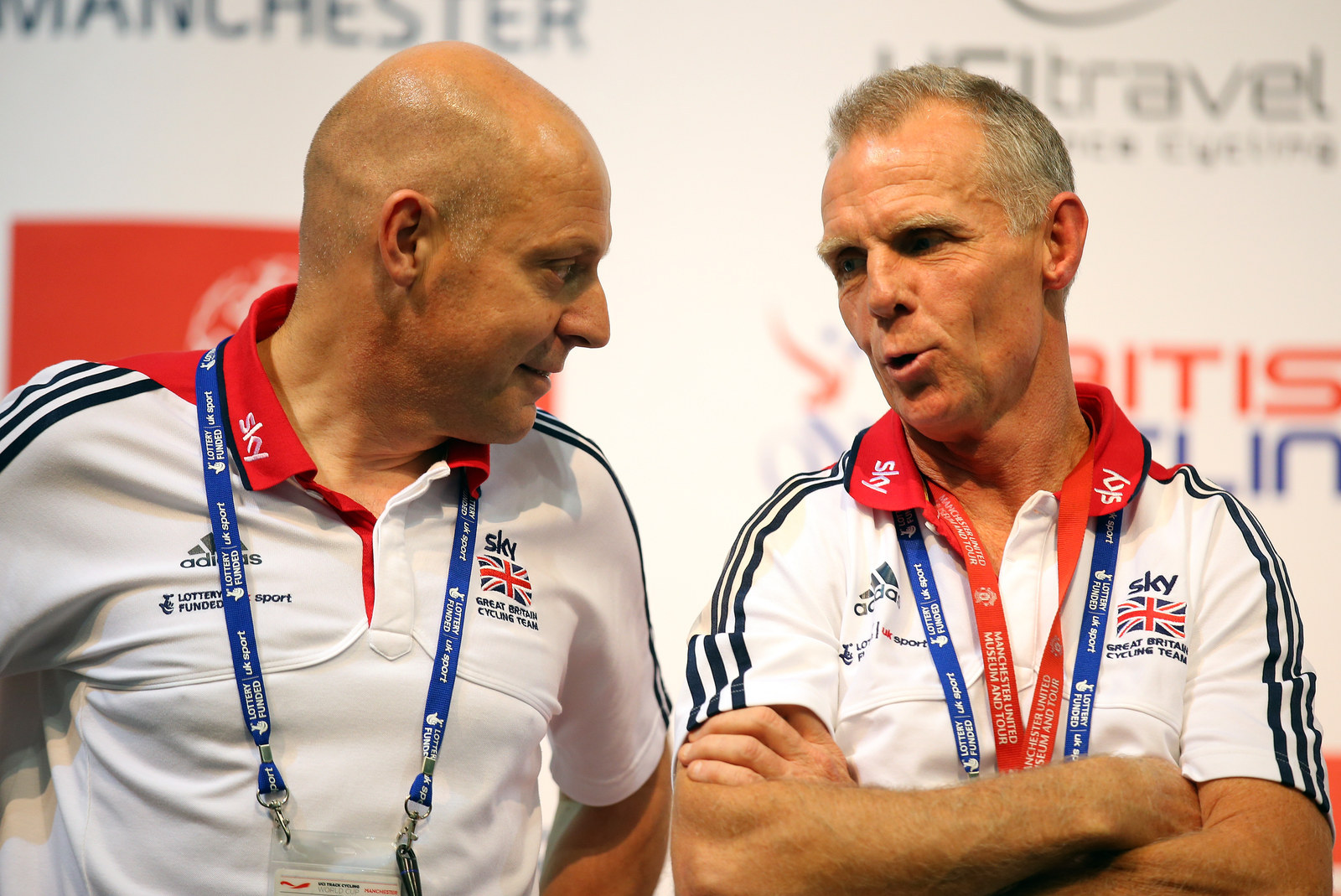 Then, on Monday, Victoria Pendleton spoke out in support of Varnish, saying she "wholeheartedly" believed her former team-mate was bullied.
Pendleton, a two-time Olympic gold medallist who is now a jockey, told the Daily Telegraph she had experienced similar issues and that her opinions had been disregarded by coaches.
"I have never spoken out before," Pendleton said. "But I have to do it now. I would not be able to live with myself if I sat back and let people try to discredit [Varnish's] character. Not when I wholeheartedly believe her. My experiences were very similar. And I know exactly how miserable they made me."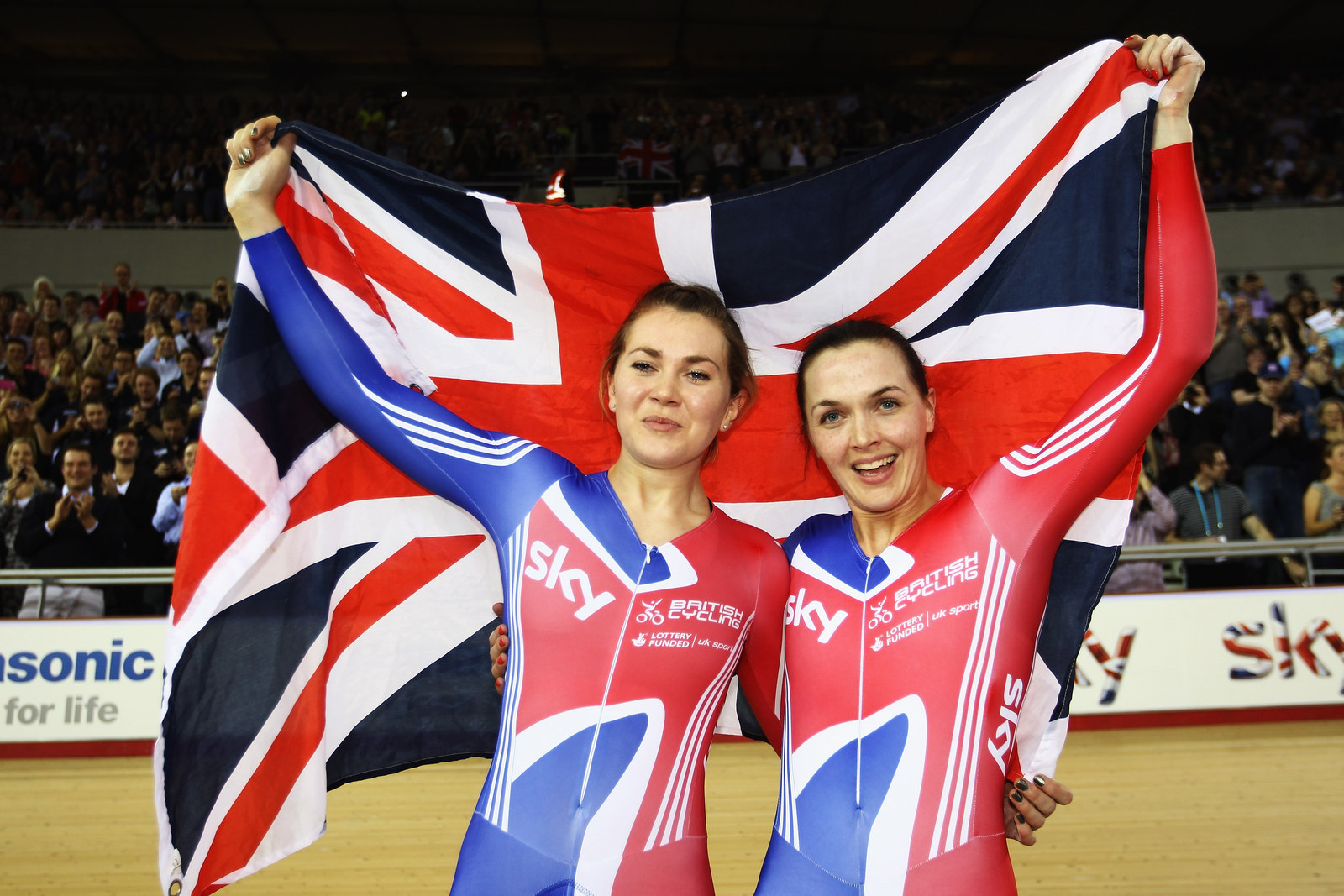 The same day, Nicole Cooke, who won gold in the women's road race in 2008, said she had her own "personal experiences" of Sutton and sympathised with Varnish.
Writing in The Guardian, Cooke said Varnish "was in the position so many have found themselves: speak out and your dreams will be destroyed and years of hard work wasted. Or put up with it and hope. I spoke out from the age of 19 and I know what happens."
On Tuesday, which would turn out to be the eve of his suspension, Sutton spoke to The Times, denying he ever made sexist comments.

"There was never any talk of babies," he said, adding that Varnish had not been "up to the job".
"Jess was not one of the greats," he said. "It's sad she's come out and said the things she said." He told the paper he had never used the phrase "you've got a fat arse".
"I'm just really upset she would say that," he said. "Jess is a wonderful girl, a beautiful person, I couldn't ask for any more from her on the programme. Unfortunately, everything comes to an end."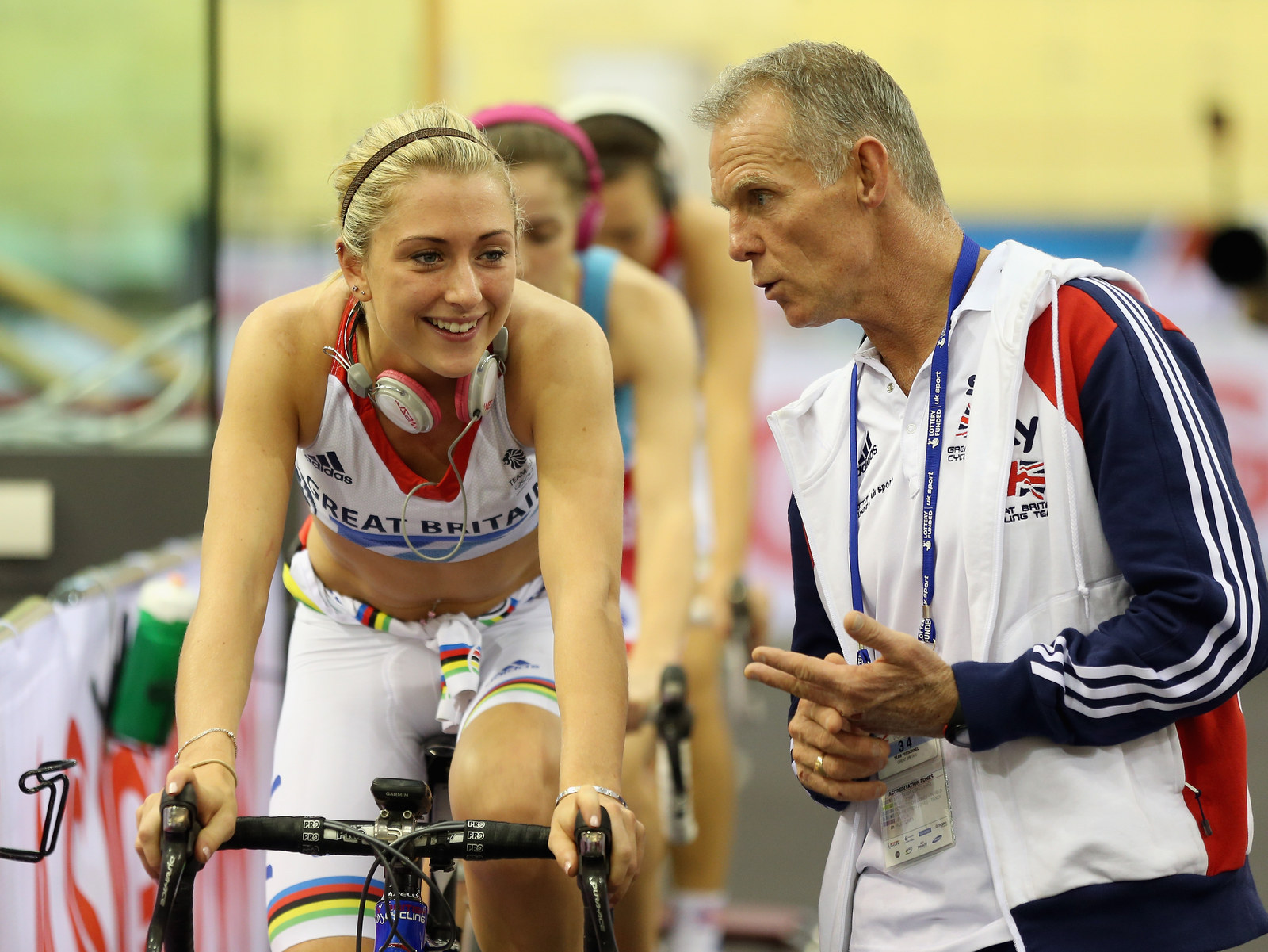 Then, on Wednesday, he was suspended pending an independent investigation amid new allegations of discriminatory behaviour – this time towards para-cyclists.
Darren Kenny, a bronze medallist at the 2012 Paralympics, told the Daily Mail the attitude towards para-cyclists was "abysmal".
"We were tolerated at best," Kenny said. "The term used to refer to us was generally 'gimps', with another word in front of that. I know others had an issue as well with not being allowed on the track and not being given time to prepare for competitions."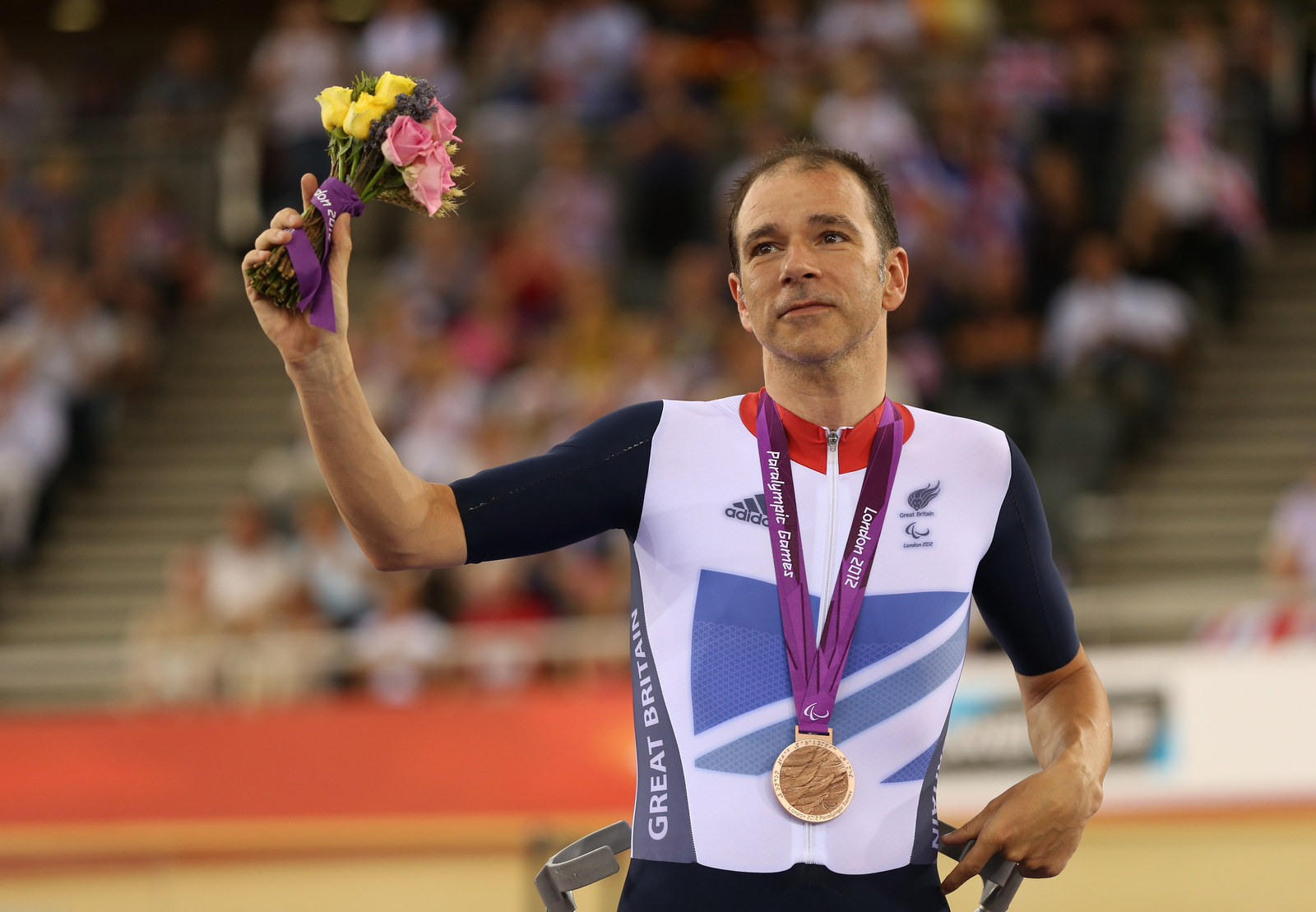 Later that day, Sutton announced he was stepping down altogether, saying the issue had become a "distraction" from preparations for Rio.
"It is for this reason, and having spoken to friends and family, that I believe it is in the best interests of British Cycling for me to step down from my position as technical director," he said, coincidentally on the same day as the 100-day countdown to the games began.
"It is important that the review announced by British Cycling and UK Sport now takes place, and I will obviously cooperate fully with this. I have made clear that I reject the specific claims that have been made against me in recent days, and I look forward to taking a full part in the review process so I can respond to the allegations in detail."
His departure was welcomed on Thursday by BMX rider Tre Whyte.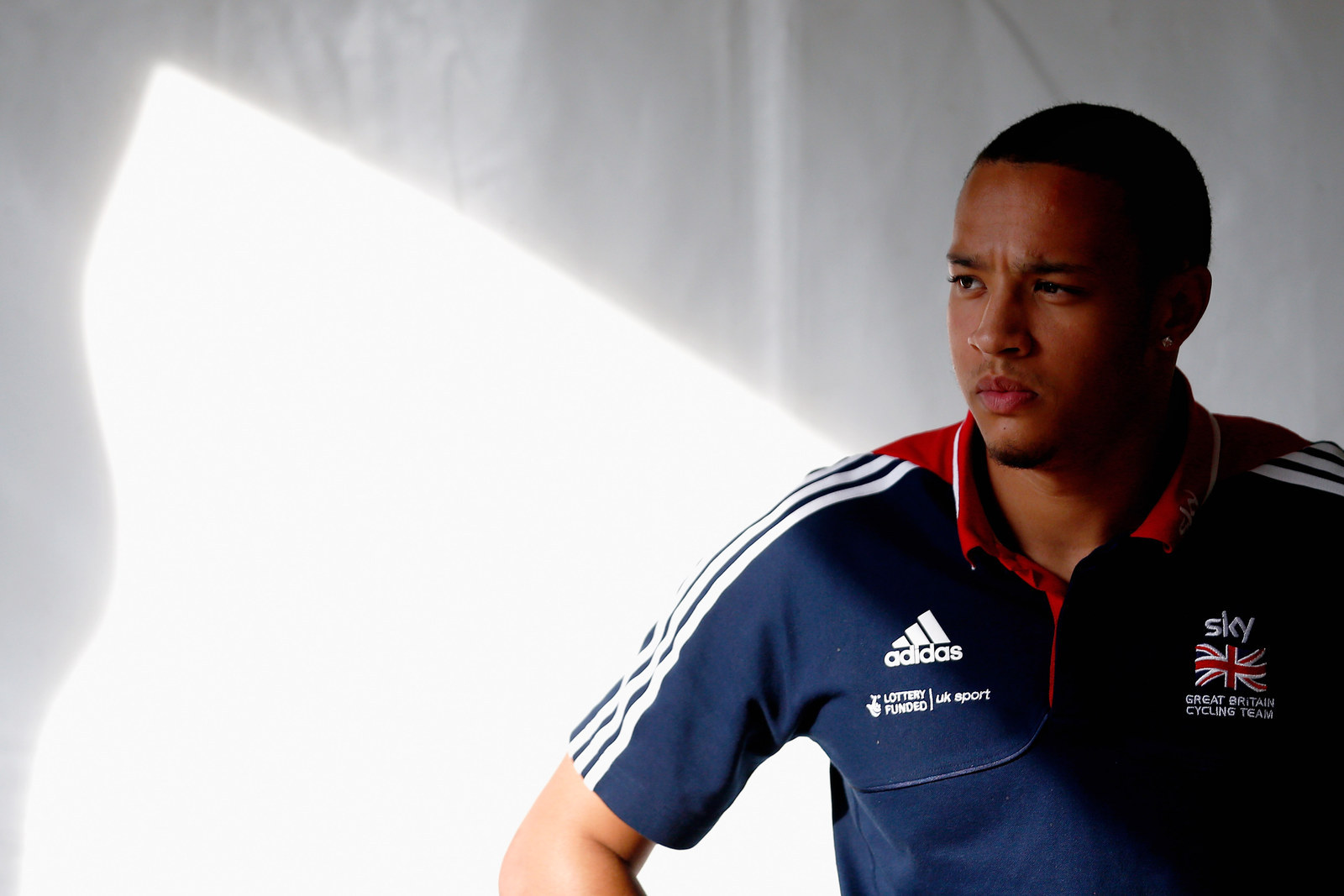 Three other cyclists also told The Guardian they were pleased Sutton had gone, but said they did not want to speak publicly for fear of not being selected for Rio.

"I'm not scared of him but I know some people who are intimidated by the way he comes across," Whyte told the newspaper. "I've met Jess lots of times and she just says it how it is. She's not a liar."
Also speaking to The Guardian, Emma Pooley, who has returned to road racing in a bid to make it to Rio, suggested there was a lack of commitment to women's cycling, and said Sutton's predecessor, Sir Dave Brailsford – now general manager of Sky, a professional British cycling team – should also face scrutiny.
"I wish more questions had been asked of him before he was awarded his knighthood and moved to Sky," she said. "It was when he was running British Cycling that there was no women's Team Sky.
"Why didn't anyone ask how it could be that a publicly funded body like British Cycling joined together with a privately funded team – Sky – on a mission to get a British winner of the Tour de France within five years? Why wasn't there a similar plan for the women? The women's Giro d'Italia was the most important race for women but where was the funding for that? I came second twice and no one from British Cycling offered to put together a team to help me win it."
There was more acrimony later that day when Team GB cyclist Peter Kennaugh hit out at Pooley for being "so self-centred".
In tweets he swiftly deleted before deactivating his account altogether, Kennaugh said British Cycling would not put money towards the women's Giro d'Italia because "absolutely no one in the UK has absolutely no idea about" it.
He later reactivated his account to apologise.
The sense of crisis deepened when it emerged former points race world champion Simon Yates, a Team GB road contender, had failed an in-competition drugs test in Paris-Nice last month.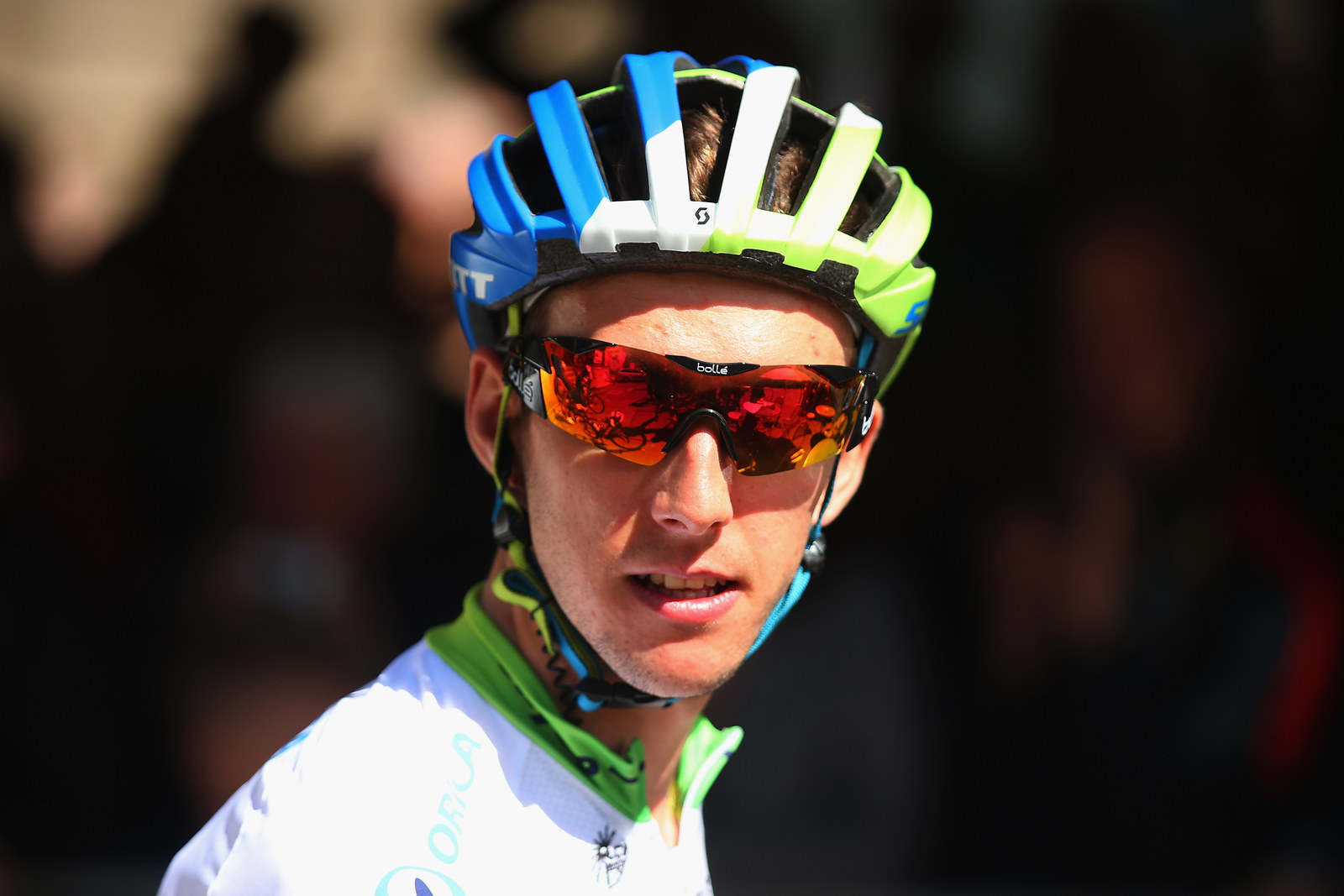 His team, Orica-GreenEdge, said it was an "administrative error", because the team doctor had not applied for an exemption for asthma medication.

"There has been no wrongdoing on Simon Yates' part," a statement said. "The team takes full responsibility for this mistake and wishes to underline their support for Simon during this process."
Yates has not been provisionally suspended, as the substance involved, terbutaline, did not warrant an automatic suspension.
The 23-year-old has been backed by fellow British cyclist Owain Doull.
Separately, an investigation has been launched into claims that more than 2,000 pieces of Team GB cycling gear ended up being sold on the eBay page of a bike shop in Stockport called Will's Wheels.
Sutton lived rent-free for around 10 years in a two-bedroom flat above the shop, which is close to the National Cycling Centre.
The Guardian claims the items for sale disappeared from eBay when Sutton stepped down, but were later reinstated.
British Cycling said it could not comment while the investigation continues, but said in a lengthy statement: "British Cycling also has a long-standing relationship with an independent bicycle dealership who perform mechanic services for the Great Britain Cycling Team. They have received payment in kind with equipment which is no longer of use to the team."
Meanwhile, the head of the British Athletes Commission, which represents the interests of Olympic and Paralympic athletes and helped Varnish during her appeal, said there was a "culture of fear" at British Cycling.
In addition to the comments, made by chief executive Ian Braid's comments to the Daily Telegraph, the commission urged British cyclists to contact it with their concerns.

Cyclists contacted by BuzzFeed News this week mostly said they did not want to speak out.
But a senior para-cyclist, who did not wish to be identified because he hopes to be selected for Rio, told us that this week's revelations had been a "long time coming".
"I've been looking forward to this for many years," he said.
Complaining that funding requests for para-cyclists had been rejected, he said: "It almost got to the point where I could no longer care, because everything I asked for they just refused it."
The structure of the entire team – staffed with, in his words, "Shane's mates" – is wrong, he said. "Unless you fit in with the structure and are a nodding dog and agree with everything, you're left outside alone."
British Cycling has long been considered the success story of UK sport. The events of the last week have thrown preparations for Rio into disarray.
A British Cycling spokesperson has been contacted for comment on this article.