West Ham United have said that anyone who attacked the Manchester United team coach before last night's final match at the Boleyn Ground will be banned for life.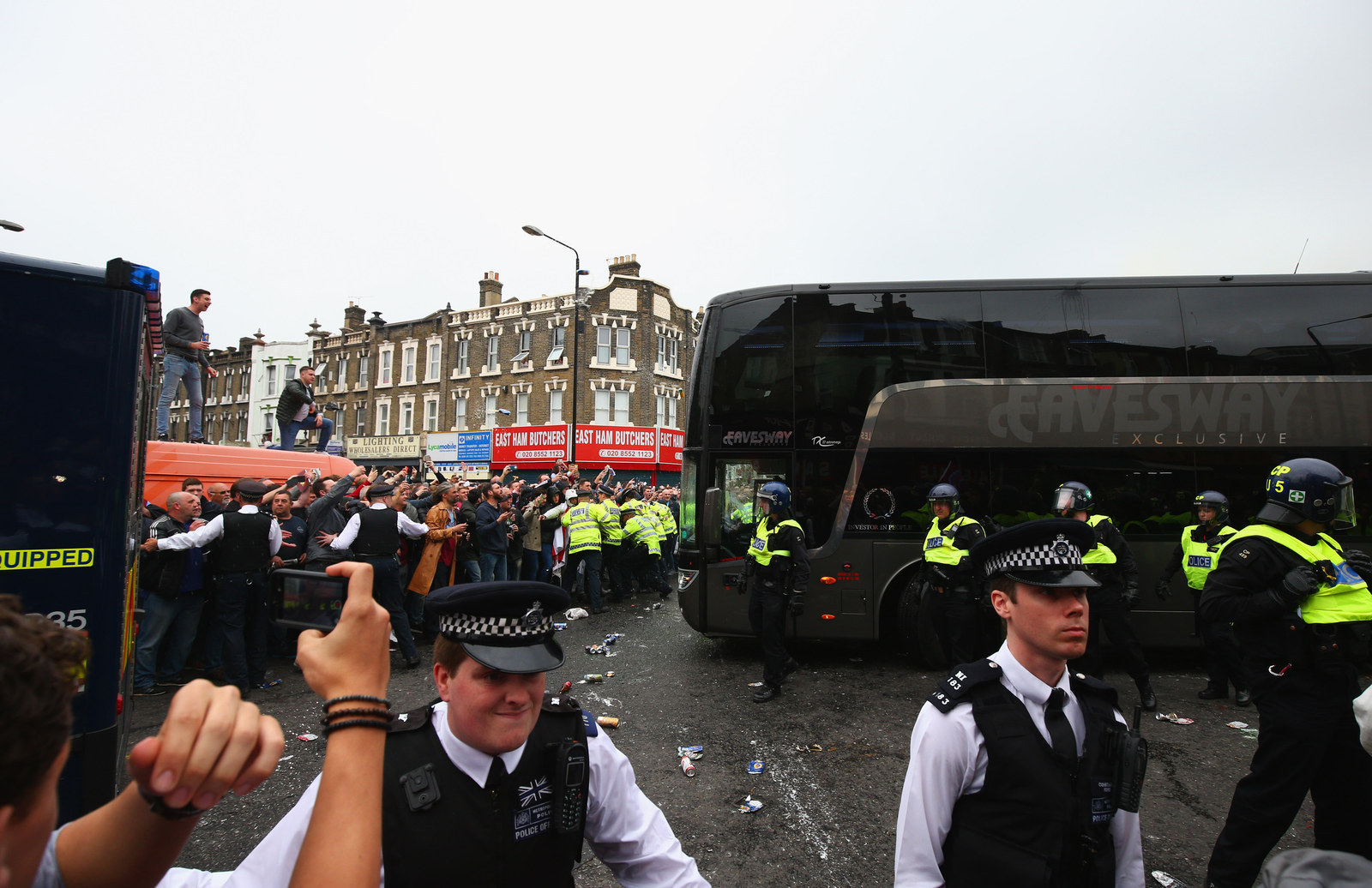 Bottles were thrown at the coach as it arrived at the stadium yesterday evening, smashing a window and delaying kick-off by 45 minutes.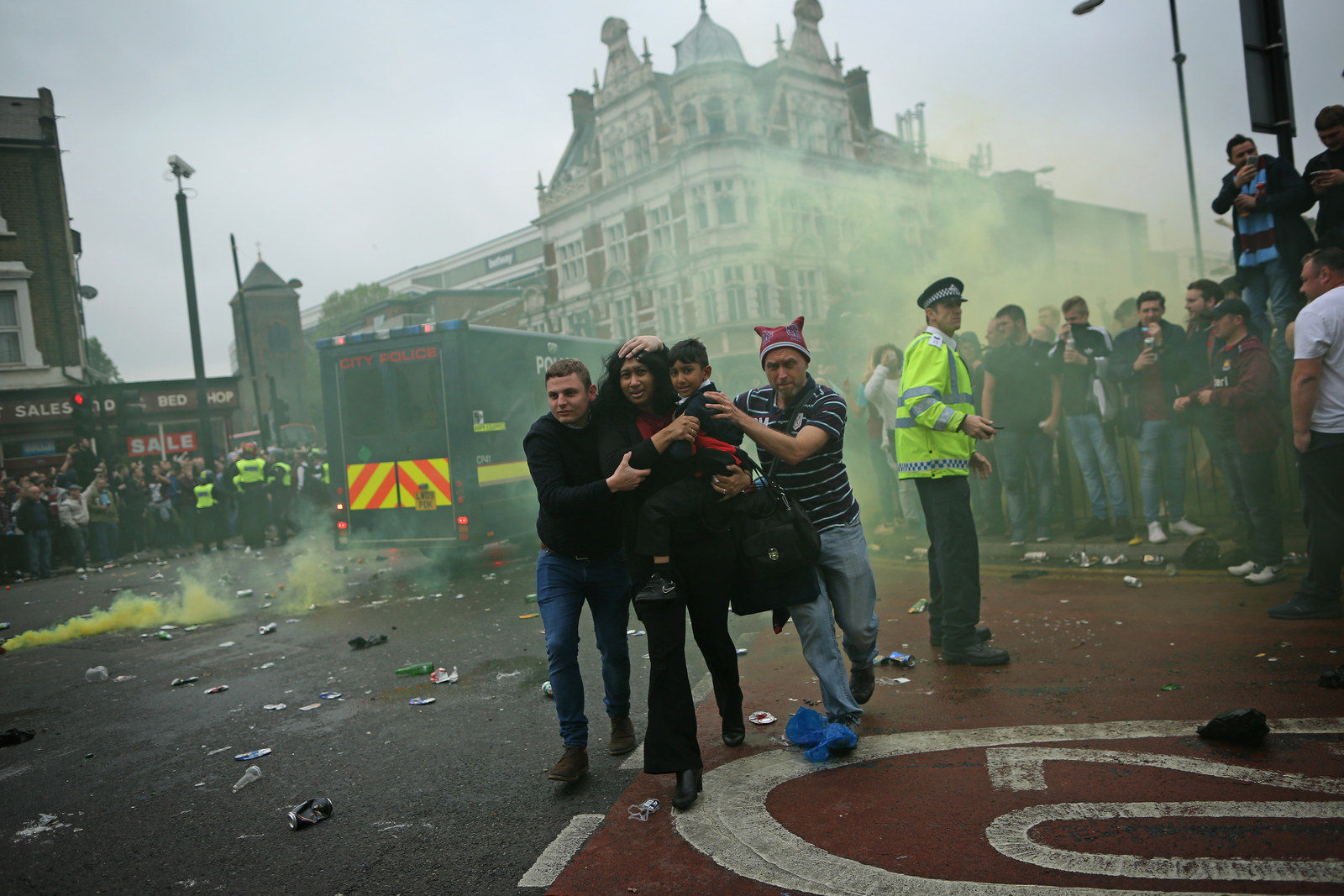 West Ham, who are moving to the Olympic Stadium next year after 112 years at Upton Park, initially downplayed the incident.

But a statement released on Wednesday morning said: "We are aware that there were some supporters outside the Boleyn Ground who didn't act in an appropriate way when the Manchester United team bus was damaged.
"That was not acceptable and we will work with the police to identify those responsible and ban them for life."
Speaking last night to Radio 5 Live, West Ham co-chair David Sullivan said: "I don't understand why United couldn't get here at 4pm. They could have got here early. They knew it would be busy. It's crazy.

"There was congestion in the street and they couldn't get the coach in. There were people around the coach, but there was no attack on the coach."

No players or team staff were injured in the bus incident, but the Metropolitan police said four officers sustained minor injuries after being struck by objects being thrown.

On Wednesday police said three men aged between 18 and 47 were arrested during the course of the match.

West Ham went on to win last night's game 3-2, seriously denting Manchester United's hopes of qualifying for next season's Champions League.