There is no evidence to suggest the driver of the car involved in the crash that killed British indie band Viola Beach did so deliberately, police in Sweden have told BuzzFeed News.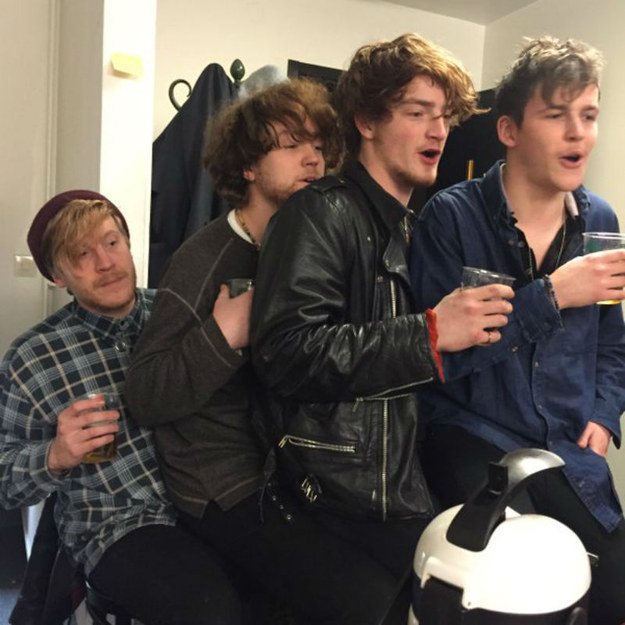 Investigator Lars Berglund was quoted in Swedish newspaper Aftonbladet as saying the crash was deliberate, but he clarified that he had been "completely misunderstood". He denied suggesting the driver had intended to kill himself or others.
Kris Leonard, 20, River Reeves, 19, Tomas Lowe, 27, Jack Dakin, 19, and their manager Craig Tarry, 33, died when the car they were in fell 30 metres from a highway bridge into a canal in the early hours of Saturday 13 February in Södertälje, outside of Stockholm.
Police have not yet revealed who was driving the Nissan Qashqai hire car when it crashed through two barriers and fell through a gap in a bridge that had been raised to allow a tanker to pass.
But a preliminary postmortem showed there was no alcohol or drugs in his body, and a reconstruction of CCTV footage of the crash published online by Aftonbladet showed the car slowing as it approached the bridge.
The video, based on CCTV from Swedish police, shows the car then pulling on to the hard shoulder, overtaking other vehicles that had stopped in front of the barrier.
The driver then crashes through a first barrier, then a second, before hitting the section of the bridge that had been raised and disappearing from the view of cameras.
Berglund told BuzzFeed News his investigation had ruled out the possibility of the driver falling asleep, and that there were no mechanical faults with either the car, barriers, traffic lights, or warning signs.
But he insisted this did not amount to the driver of the car crashing "deliberately".
"He was driving with full consciousness," Berglund said. "I believe myself that he could have been confused, or looking at his mobile phone or talking to someone in the car. That would explain why he missed the warning signs.
"He could have had glass in his eyes after the car crashed into the first barrier, explaining why the car continued on."
An inquest into the deaths of the band and their manager was opened and adjourned in Warrington, Cheshire, earlier this month.
The fatal crash came just hours after the band performed their first-ever gig outside of the UK. Their single "Swings and Waterslides" entered the official singles chart at No. 11 the week after their deaths.