Toby Young has deleted tens of thousands of old tweets on the same day his appointment to the government's new universities regulator was defended by Boris Johnson.
Since it was announced on Monday that the journalist and free schools advocate would sit on the board of the newly created Office for Students (OfS), people have been sharing examples of Young's previous tweets, questioning whether he is a suitable appointment to represent the interests of students, particularly women.
Almost all of the offending tweets are now gone, with Young deleting nearly 50,000 on Wednesday alone.
Young, an associate editor at the Spectator and a frequent contributor to the Daily Mail and the Daily Telegraph, has been defended by foreign secretary Boris Johnson (his former editor at the Spectator), who said he would bring "independence, rigour and caustic wit" to the role, and was the "ideal man" for the job.

But Labour has urged the government to reconsider the appointment of Young based on what it called "vile, sexist and homophobic" tweets he has sent in the past.
In one now-deleted tweet, during the 2009 Academy Awards he wrote that a woman he believed was Danny Boyle's wife had "huge knockers".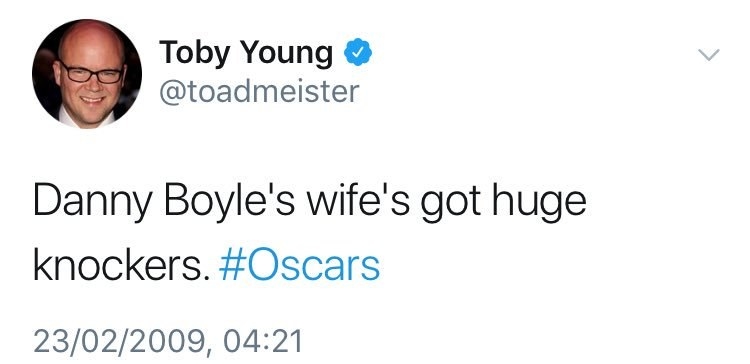 In the same year, he made a crude sexual comment replying to a tweet about Padma Lakshmi, the host of the US reality TV cooking programme he was a judge on. This tweet has now been deleted.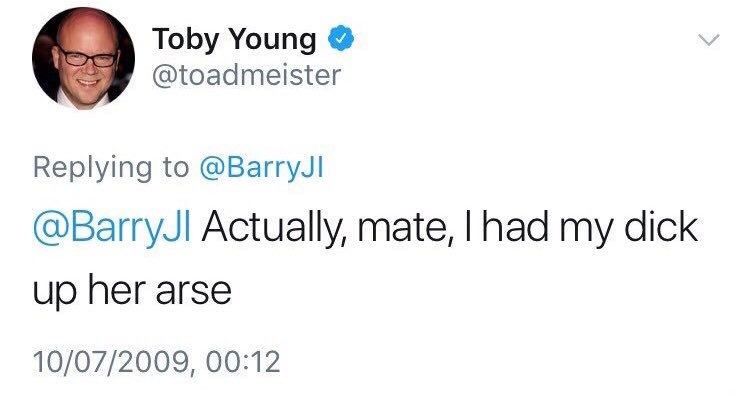 Other tweets sent later that year referring to Lakshmi's breasts have been deleted.


Multiple tweets referring to women's bodies have also been deleted from Twitter.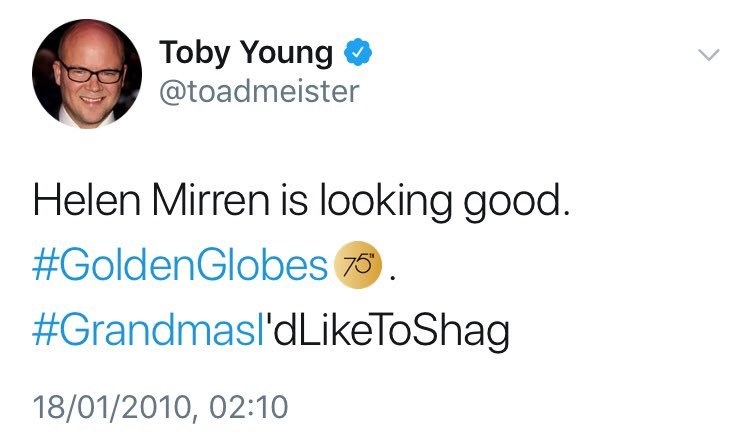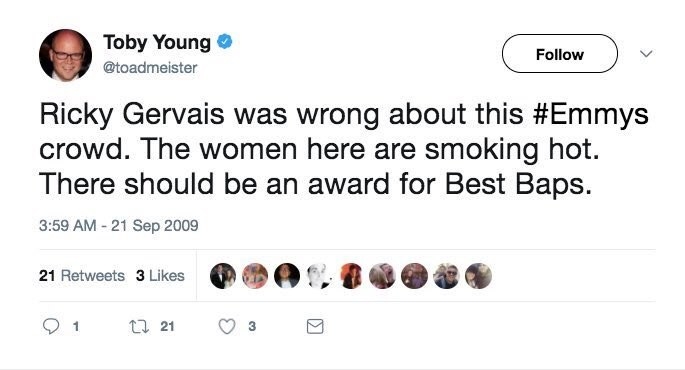 More recently, in 2012, he called David Cameron's former director of strategy a "pr***-teaser", saying that it revealed him to be "a girl".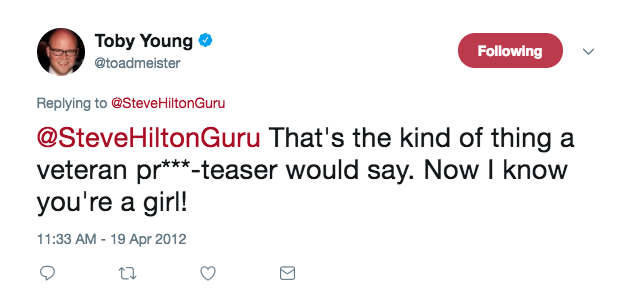 Other tweets disappearing from Twitter included those criticised for being derogatory to gay men.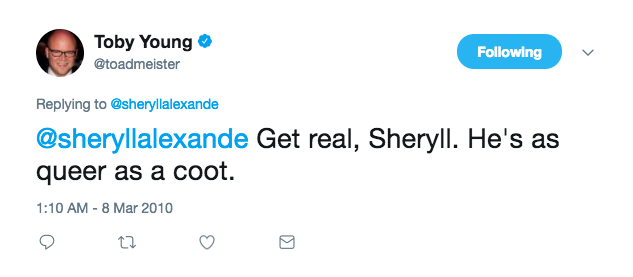 Dawn Butler, Labour's shadow minister for women and equalities, told BuzzFeed News that prime minister Theresa May should intervene, and that Young's appointment should be reconsidered.

"Deleting his vile sexist and homophobic tweets won't magically make Toby Young an appropriate person to sit on the government's universities regulatory board," she said.

"If Theresa May doesn't rethink this appointment, the message she is sending to students is that under the Tories, misogyny and homophobia will not just be tolerated, but rewarded."
And Roberta Blackman-Woods, Labour chair of the parliamentary university group, said she had written to Jo Johnson, the minister for universities and science, to ask that he publish all the information relating to Young's appointment.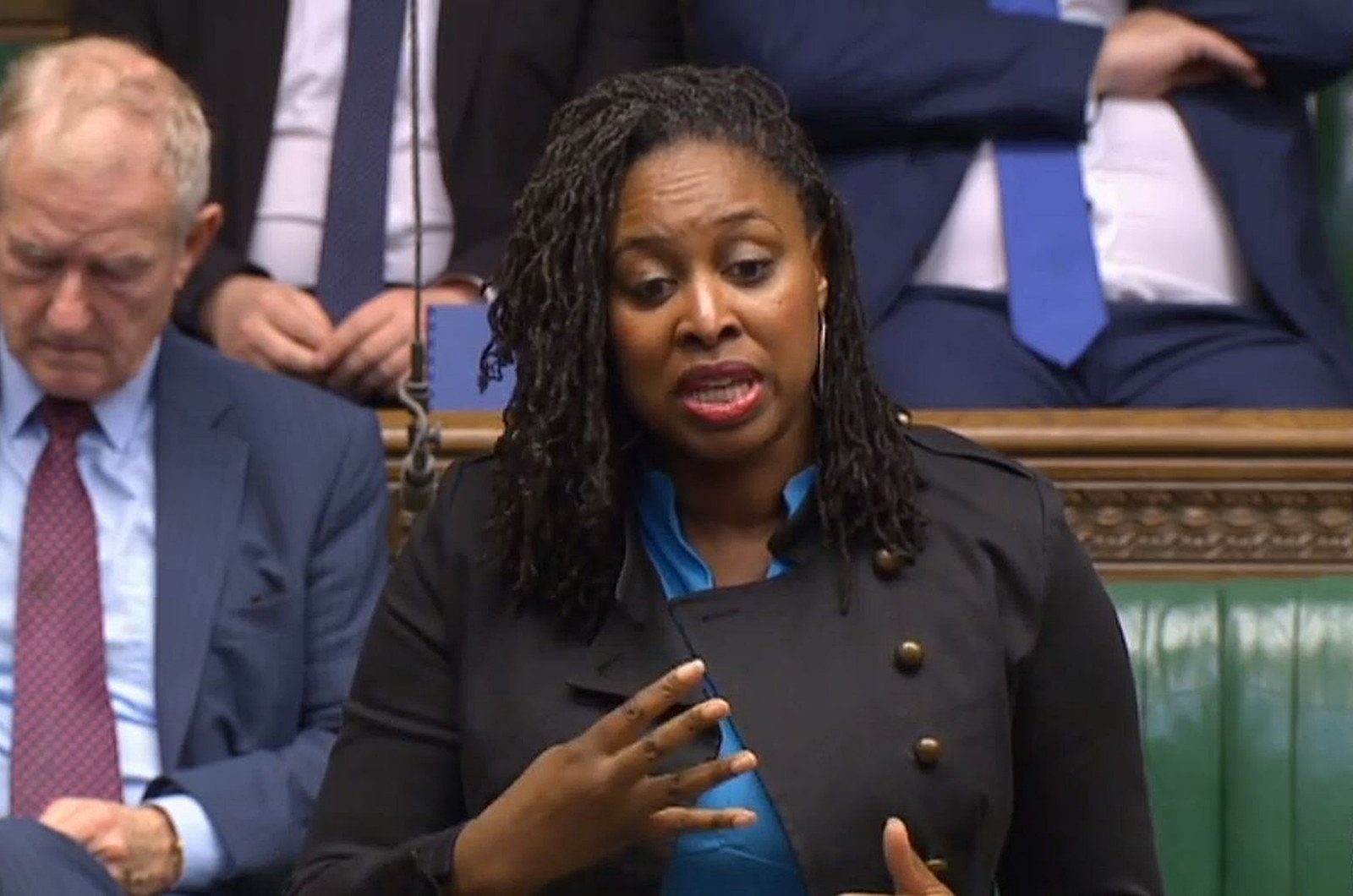 In a lengthy Facebook post, Young acknowledged the reaction to his appointment but defended his selection.

He said the "politically incorrect" things he had said in the past did not make him unsuitable for the role, despite saying he regretted some comments that he described as "sophomoric and silly".
"But some have been deliberately misinterpreted to try and paint me as a caricature of a heartless Tory toff. For the record, I'm a supporter of women's rights and LGBT rights," he wrote.

Government minister Margot James said Young was "worthy of his appointment", but criticised him for belittling sexist comments he had made by labelling them "politically incorrect".

Universities UK, the representative body for universities, said it would not comment on individual appointments to the OfS board. The National Union of Students said it would not comment on Young's tweets, but said it would be responding to the OfS board as a whole later this week.
A Department for Education spokesperson told BuzzFeed News: "Public appointments, including to the Office for Students (OfS), are made in line with the Code of Governance for Public Appointments."