You're a producer on BBC Breakfast. You know you've got a big interview with Scottish first minister Nicola Sturgeon coming up. But you can't stop thinking about the gorilla who escaped from London Zoo yesterday. This is the end result.
Presenter Charlie Stayt apologised for the mix-up, which kept early risers on Twitter entertained this morning.
"I'm sorry, we've very clearly run the wrong pictures over that particular sequence. My apologies there, the story we will be talking about that later, as you probably guessed by the pictures, is about the escaped gorilla at London Zoo."
Presenter Naga Munchetty's face was worth a thousand words.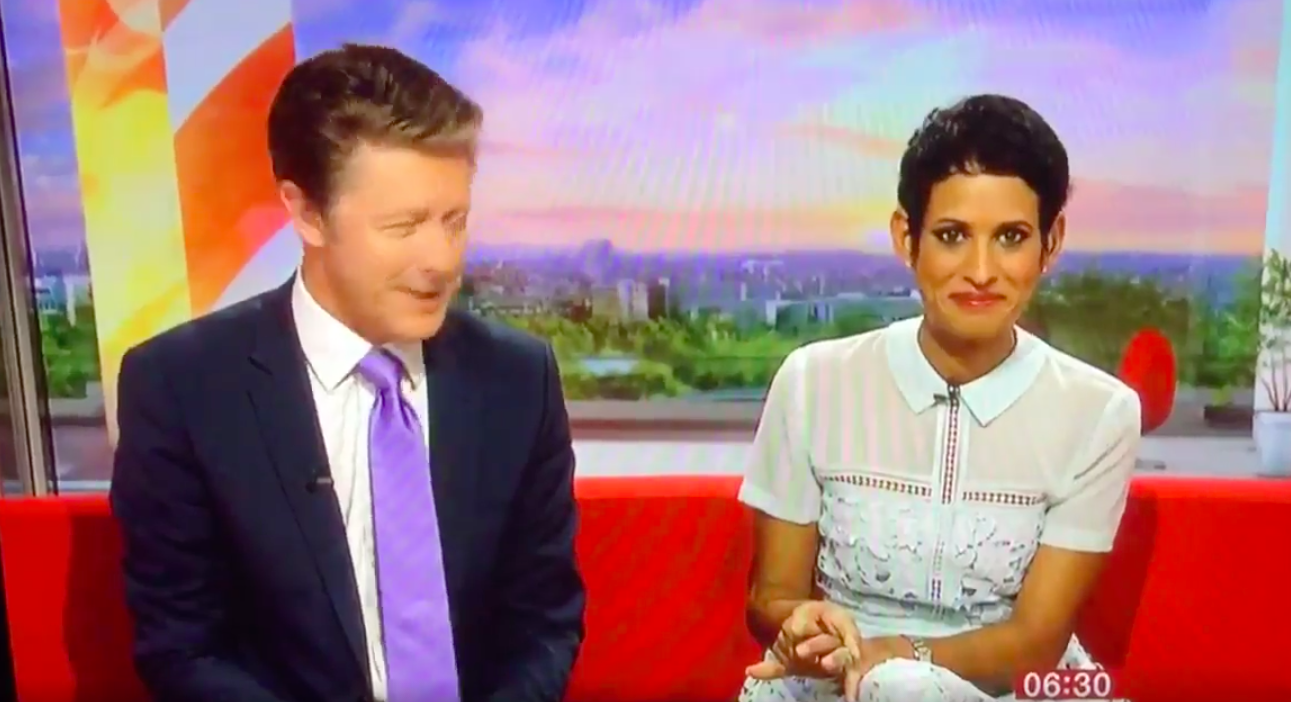 Kumbuka, a western lowland silverback, escaped from his enclosure yesterday before being tranquillised and safely returned.

The zoo described him as a "gentle giant", but a source told BuzzFeed News he was "a fucking psycho".
SNP leader Nicola Sturgeon, meanwhile, did eventually make it on to BBC Breakfast.