Domestic violence and violence against women have been increasing since 2009, a new analysis concludes.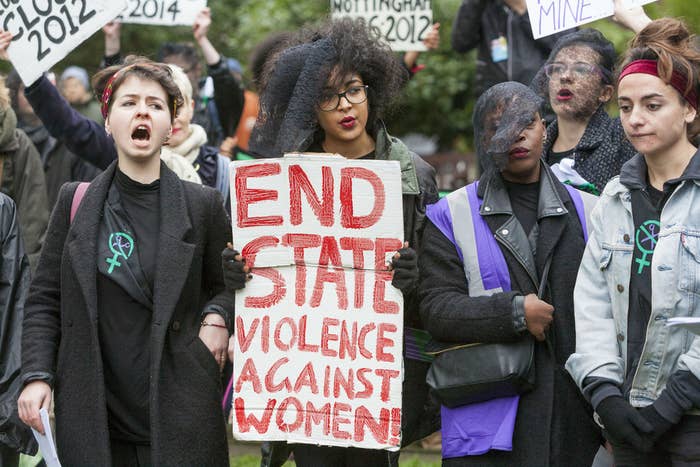 A team led by Professor Sylvia Walby, Unesco chair in gender research, looked at figures from the Crime Survey for England and Wales over a 20-year period from 1994 to 2013/14.
The survey, based on interviews with around 50,000 households, claims to show that violent crime has been decreasing since 2009, but the University of Lancaster analysis, published on Wednesday, found the opposite to be true.
While violence against men has been decreasing, violence against women and domestic violence have been increasing to such an extent they have driven up overall rates of violent crime, the team concluded.
The discrepancy is, according to the new analysis, down to the fact that the Crime Survey for England and Wales caps the number of violent crimes against one individual at five, despite 5% of people who respond reporting themselves being the victim of more crimes than this.
"Capping is a widely used statistical technique designed to reduce year-to-year volatility when examining change over time, but this method can introduce significant bias," the researchers write.
Sarah Green, acting director of the End Violence Against Women Coalition, said the study was a "truer picture of what women experience".
"It blows a hole in the idea that all violent crime is simply falling – it shows men and women are experiencing different things. It also shows how everyday rape and domestic violence are," she told BuzzFeed News.
"Many studies show that violence is related to inequality – and as inequality increases so does violence. While women have many freedoms we didn't have decades ago, we are still financially not as well-off as men. Parts of our culture, including widely available pornography and news and entertainment which is disrespectful of women, help create permission and excuses for violence."
The University of Lancaster team notes that the upturn in violence coincides with the global financial crisis, while the coalition government was voted in a year later.
Green said that women's support services had suffered badly due to cuts, but added: "More broadly we need a big conversation about why some men abuse women and what would stop them."
Professor Walby told BuzzFeed News that the next phase of the study, as yet un-funded, was to "disentangle the different parts of the economic crisis and to see how they affect violence against women".
"Changes to employment, wages, welfare structure and benefits all merit further study," she said.
Professor Walby added that previous research led by her had highlighted the issue of "high frequency victims" not being properly accounted for in official statistics.
A spokesperson for the Office for National Statistics said: "ONS announced last year that it would be looking at the options for reflecting better the experiences of repeat victims of violent crime in the official statistics.
"This is part of an ongoing programme to improve crime statistics and to build improved trust in the figures. Professor Walby's report is welcomed in this respect and will be useful input into that work."