It Looks Like Rogue One: A Star Wars Story Was Filmed On The Tube
"So if Canary Wharf is the Death Star, does that mean Thor might accidentally end up there on his way to Greenwich?"
The standalone Star Wars spinoff stars Felicity Jones and Diego Luna, and is out in cinemas in December.
But shortly after the first trailer appeared, people began pointing out that it looks a lot like parts of the film were filmed on the London underground.
You can see for yourself at around 1:12 into the trailer. It certainly *looks* like the interior of Jubilee line station Canary Wharf.
Here is yet more "evidence".
Just squint a bit and imagine Felicity Jones' Jyn Erso character running up this escalator, and not UK chancellor George Osborne.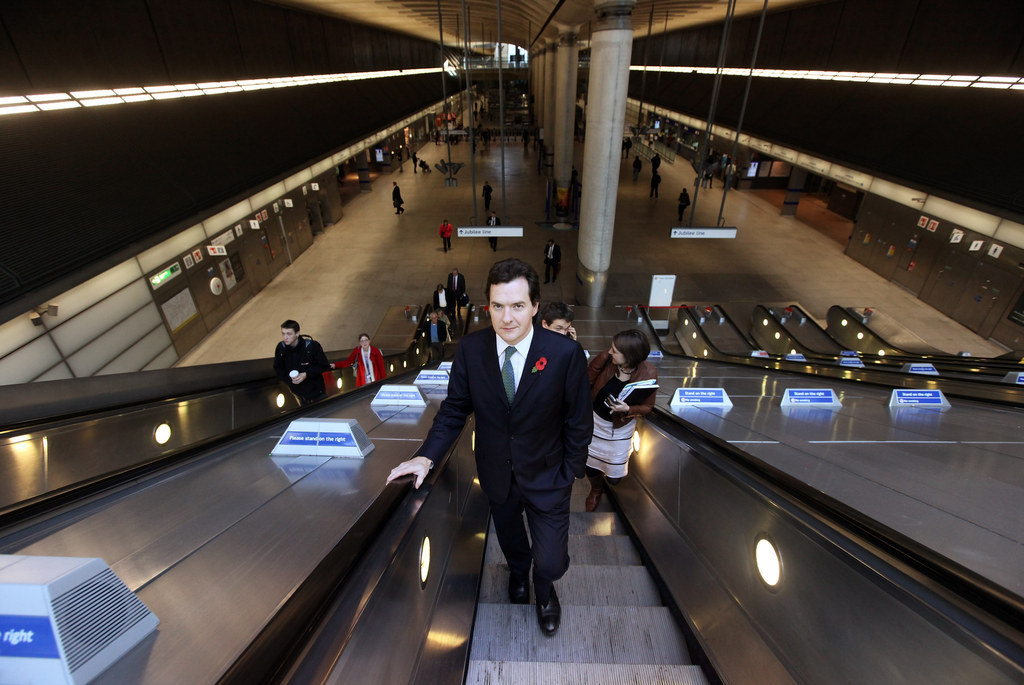 There's a bit of disagreement over exactly which Jubilee line station we're seeing.
According to Londonist, the possible filming location of Canary Wharf is a deliberate nod by Rogue One director Gareth Edwards to a short film he submitted to the London Film Festival in 2008, Factory Farmed.
It's also been claimed that Canary Wharf was closed last August for Star Wars filming.
We've contacted Transport for London and Disney to find out what's going on, but in the meantime we can all agree that Star Wars + the tube hits some sort of geek sweet spot.
UPDATE
Disney told us it could not comment on any filming locations outside Pinewood.