Earlier this month the Metropolitan police appealed for information about a man seen using a hoverboard to steal a crate of Lucozade.
The incident took place at a Co-op store on Streatham Road, Mitcham, southwest London, in September. After the appeal an arrest was made, and this week a man is thought to have made legal history by being the first person in the UK to be convicted of hoverboard-related crime.
It emerged at a hearing at Croydon magistrates' court yesterday that Omaree Lindsay, 19, had admitted theft of the pack of 20 of Lucozade bottles and riding a motorised vehicle on the pavement.
Representing himself, Lindsay, according to the Croydon Guardian, said he could not remember the day of the incident.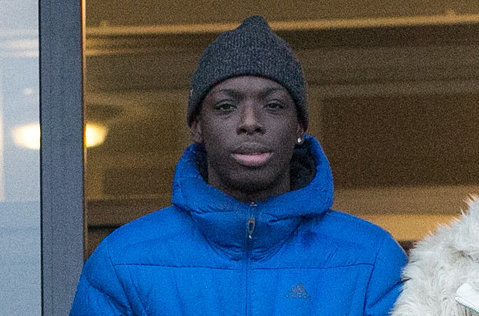 District Judge Adrian Turner heard that in October Lindsay had been convicted of breaching a community order related to driving offences committed in August. He had already been sentenced to 150 hours of unpaid work but failed to attend three appointments, claiming he had injured his arm.
"You are going to end up in detention at this rate. You don't deserve to be there, but you will be because of attitude," the judge is quoted as saying. "Your head's in the sand, isn't it?"
Lindsay was sentenced to 180 hours of unpaid work to be carried out by next December for failing to comply with the community order.
A further 20 hours of unpaid work was added for the theft, as well as a £150 fine. While Lindsay admitted illegally driving the hoverboard on the pavement, no separate penalty was issued.
Leaving court, Lindsay said he didn't have the hoverboard any more.
He told the Croydon Guardian: "It is crazy. I haven't got [the hoverboard] any more. I sold it because I heard they'd been banned or something."