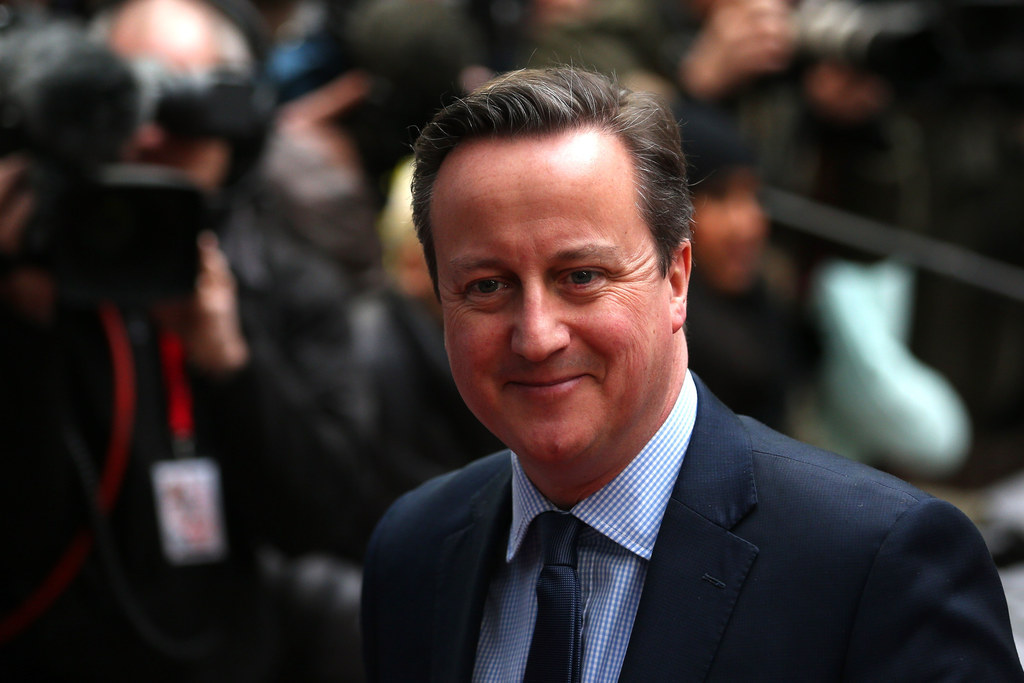 2.
Despite the high stakes, David Cameron seemed relaxed. Even happy.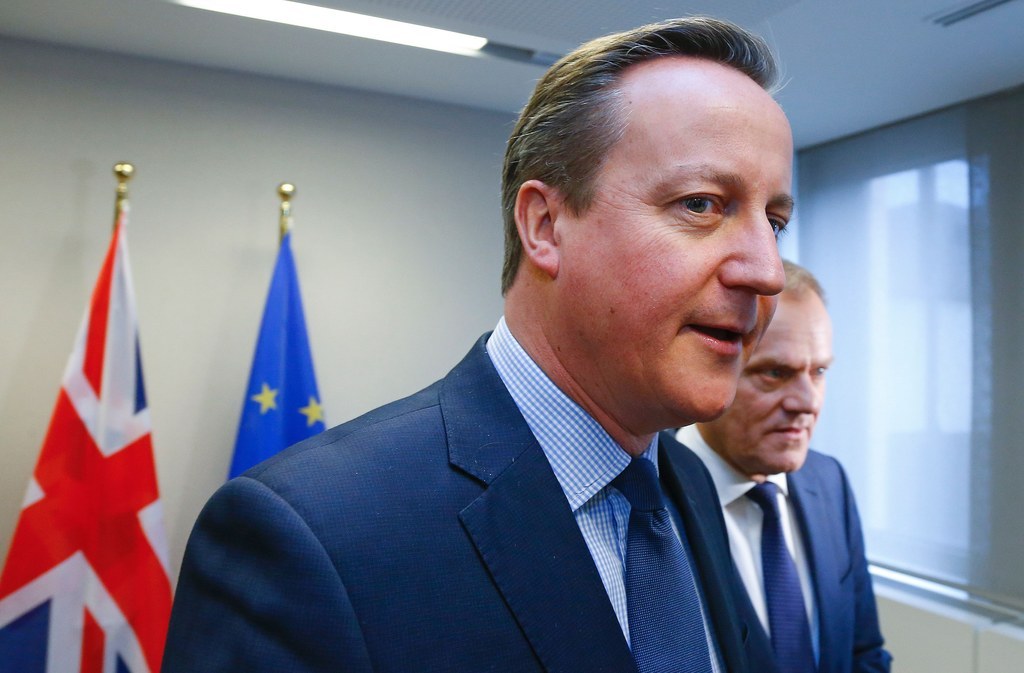 3.
Even though he appeared to briefly forget what arms are for.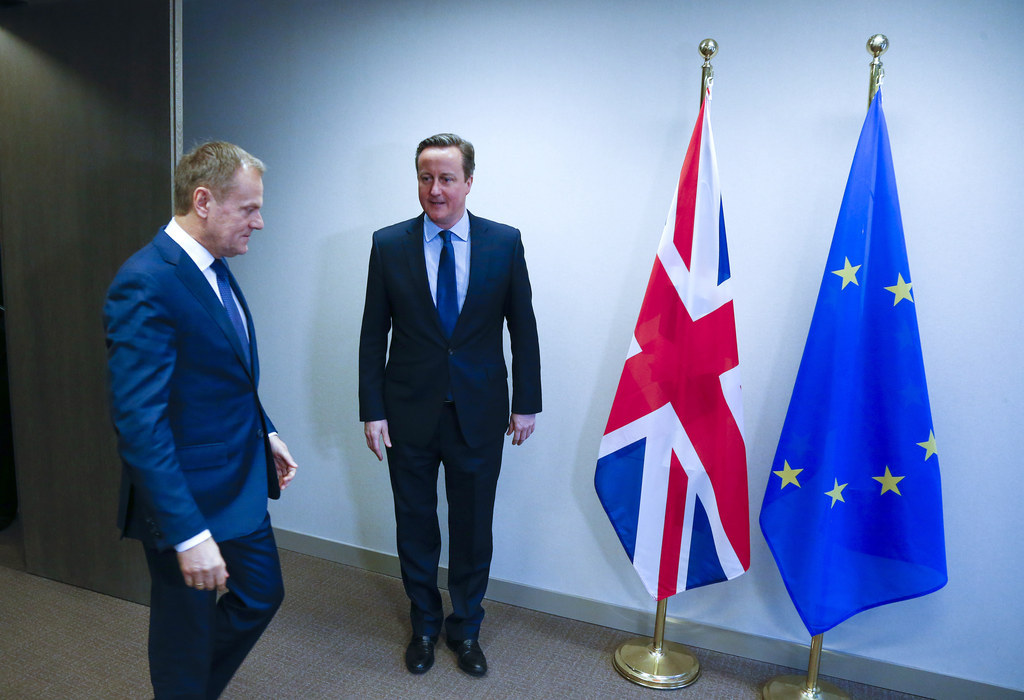 4.
And his "can you smell what flower this is" game with European Council president Donald Tusk wasn't a roaring success.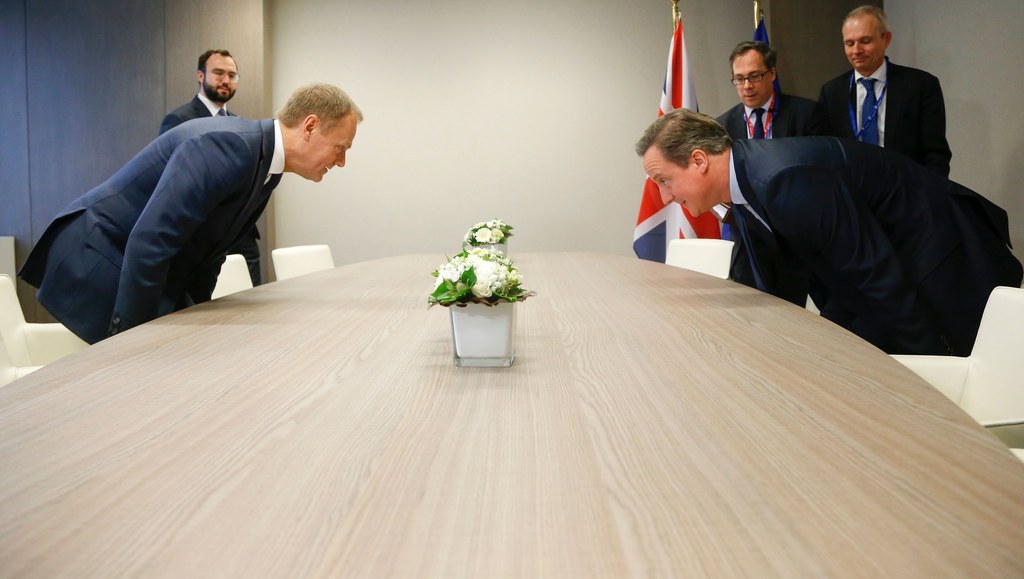 5.
Cameron's Dutch counterpart Mark Rutte seemed delighted just to have been invited.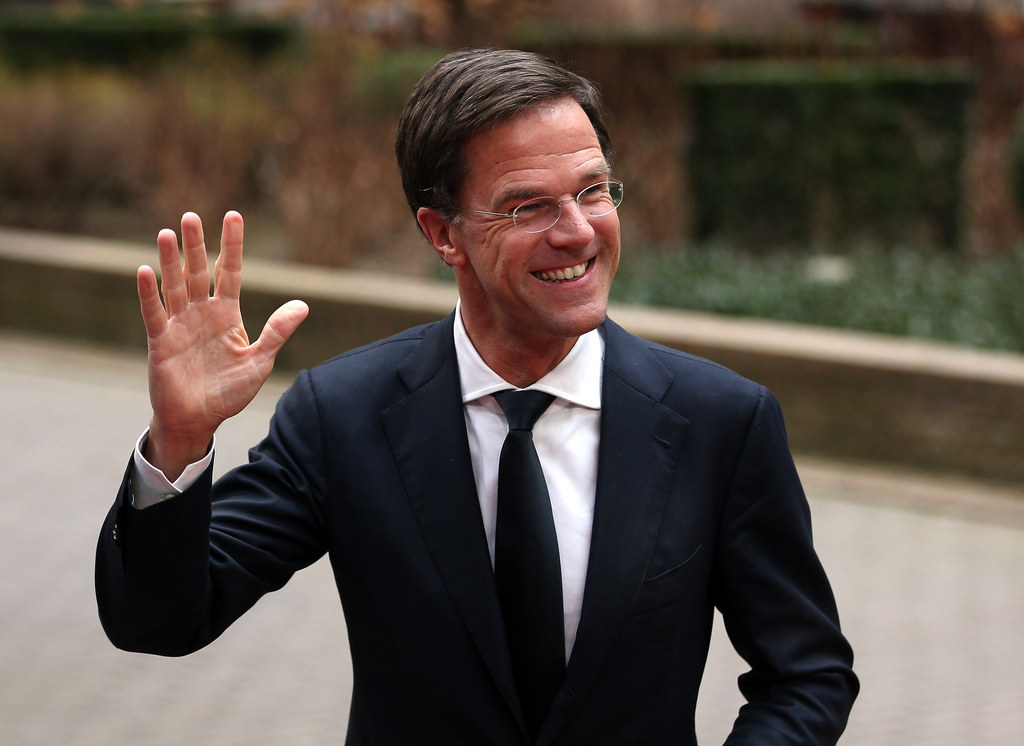 6.
Almost ecstatically so.
7.
Rutte's enthusiasm rubbed off on Belgium's PM, Charles Michel.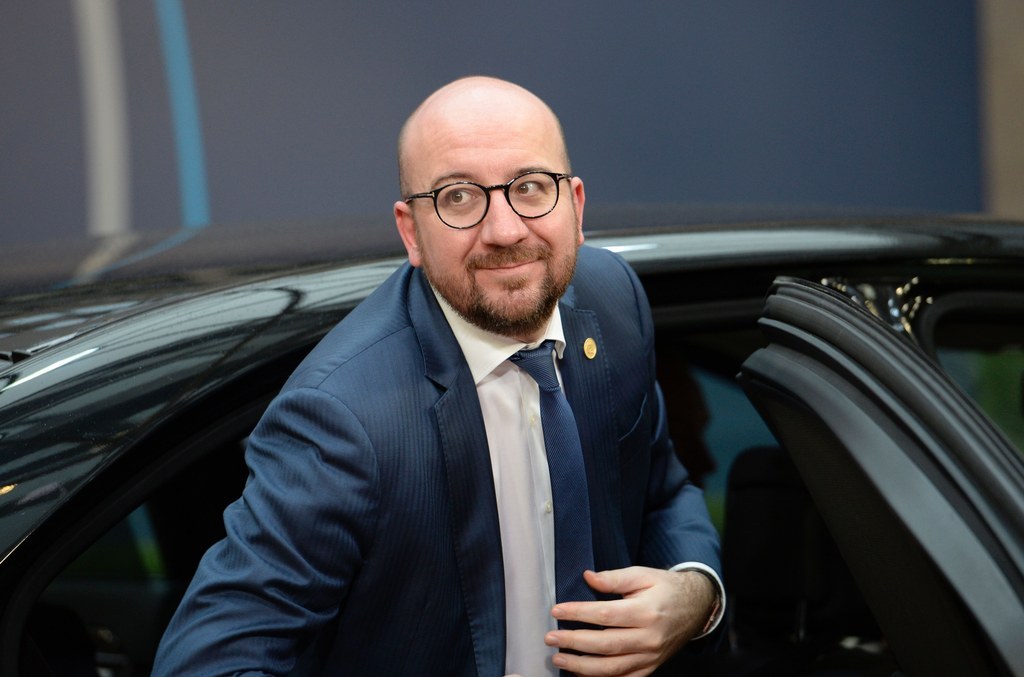 8.
But to be honest, he looks delighted all the time, even when being covered in chips and mayonnaise.
9.
EU Parliament president Martin Schultz was also looking happy as.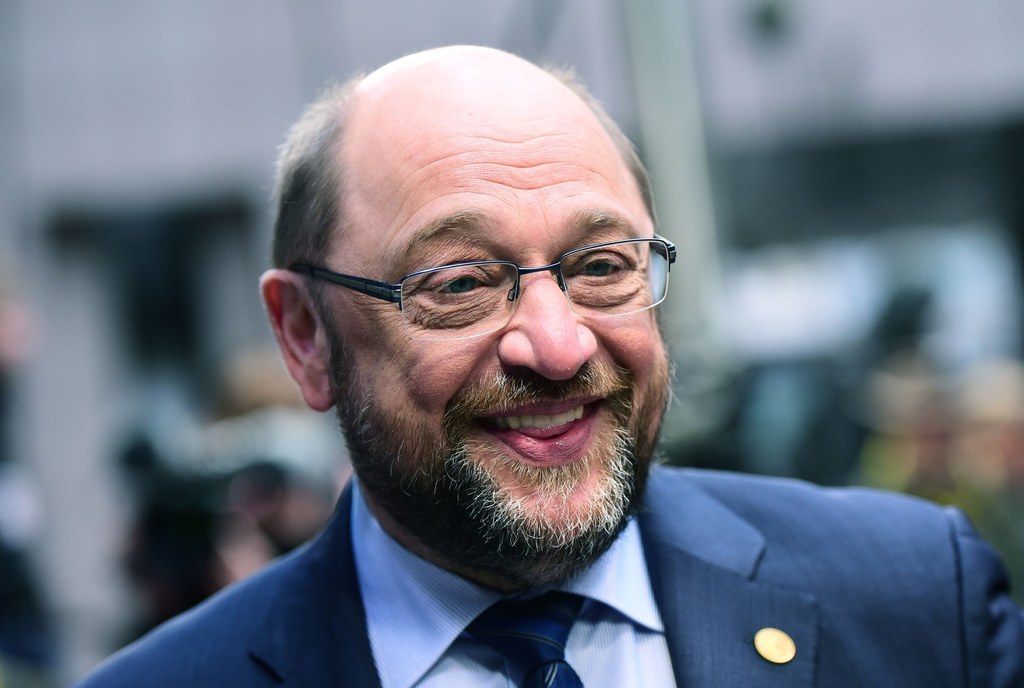 10.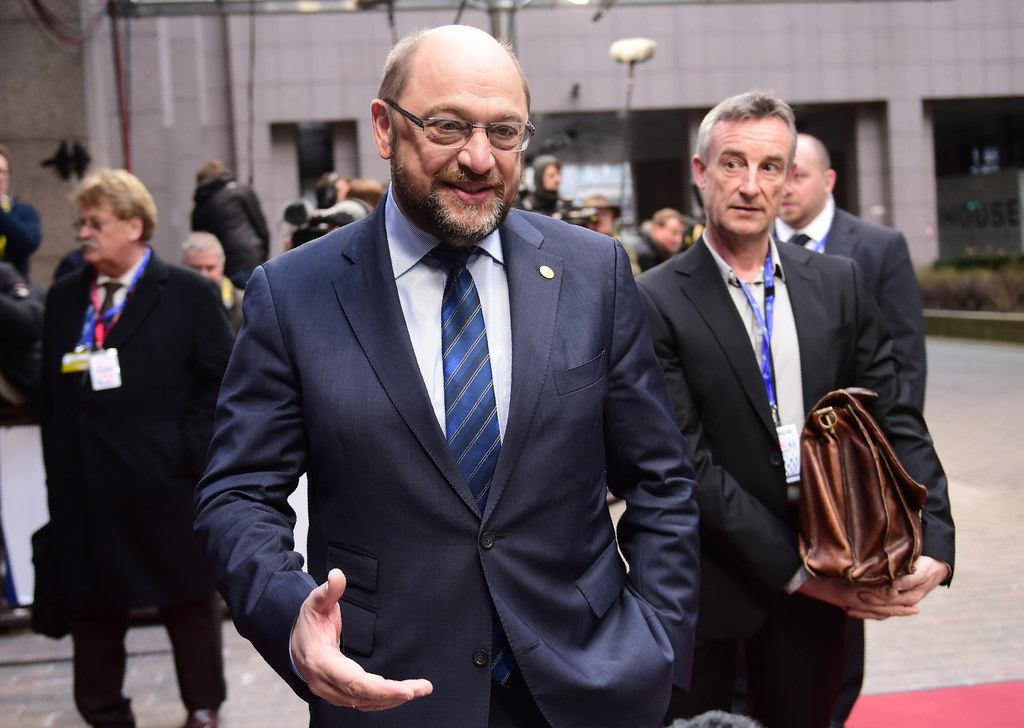 11.
Cyprus' president Nicos Anastasiades ~flaunted~ his natural grin to reporters.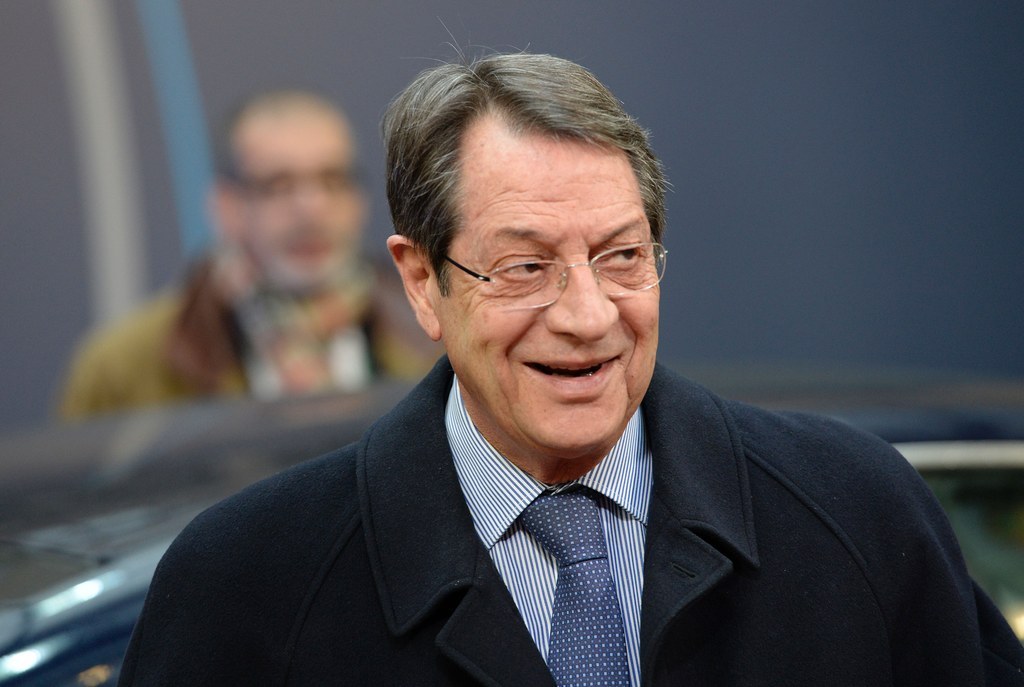 12.
While Czech prime minister Bohuslav Sobotka seemed to be straining ever sinew to get this smile off the ground.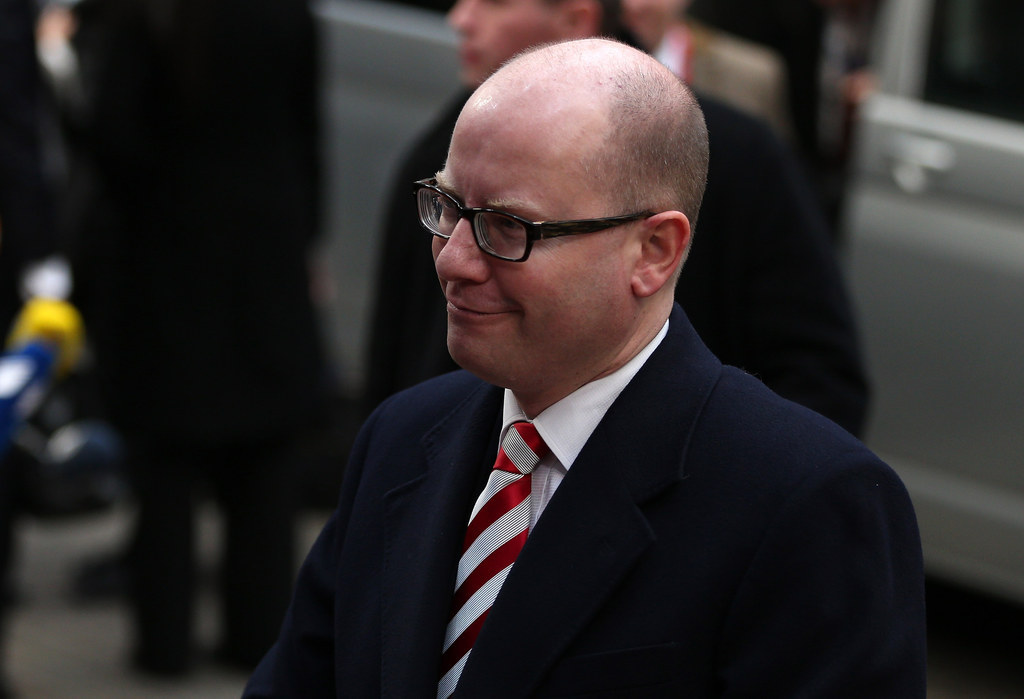 13.
Back to Cameron, and Dave was having a great time with his fellow EU leaders.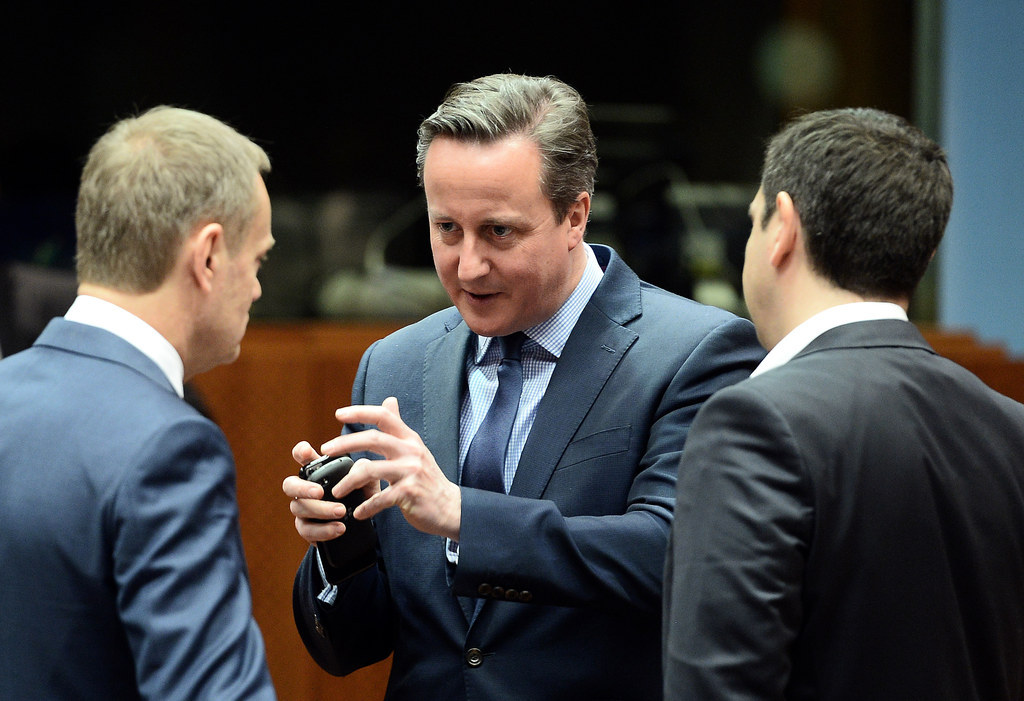 14.
Top bantz.
15.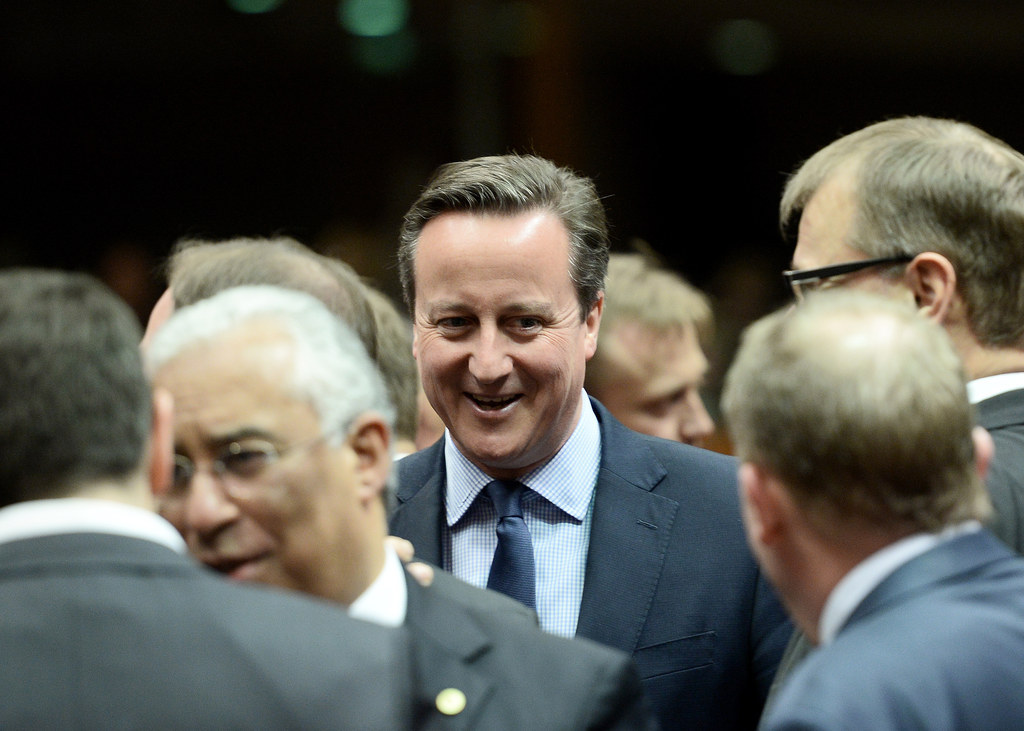 16.
Maybe Cameron was unaware that his doppelganger was lurking outside.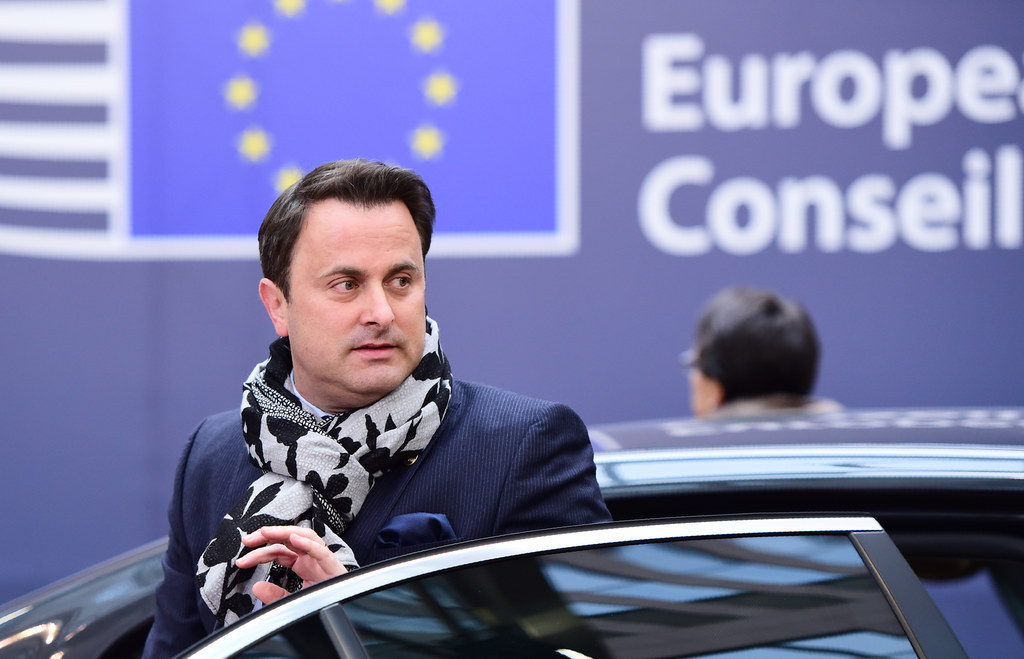 17.
At least Luxembourg's prime minister Xavier Bettel had the decency to wear a scarf to distinguish himself from Cameron.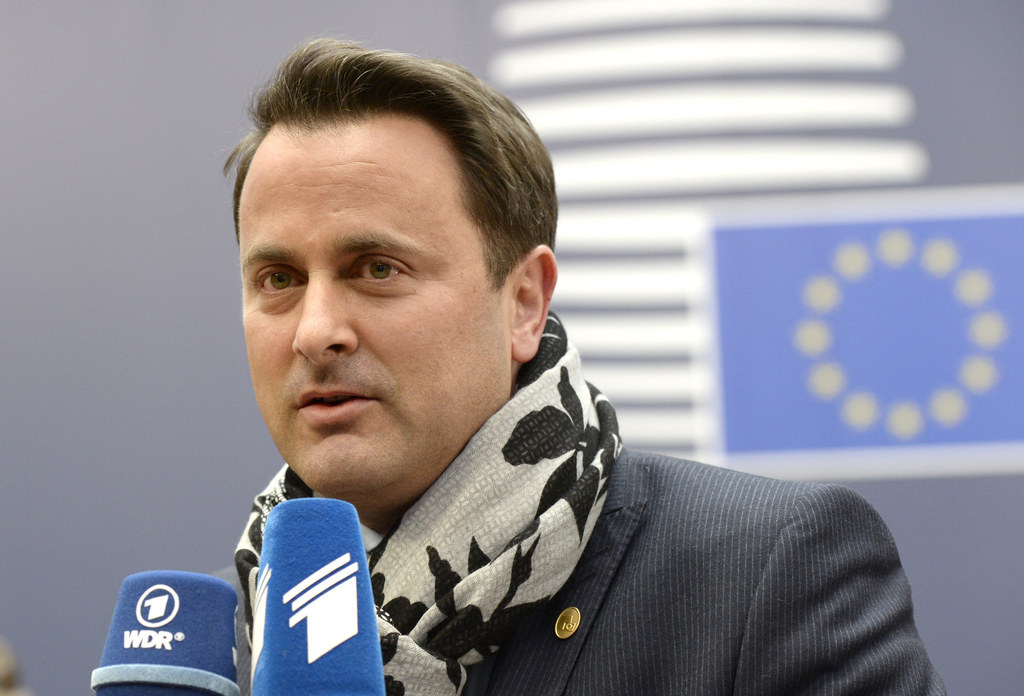 18.
Meanwhile, Angela Merkel.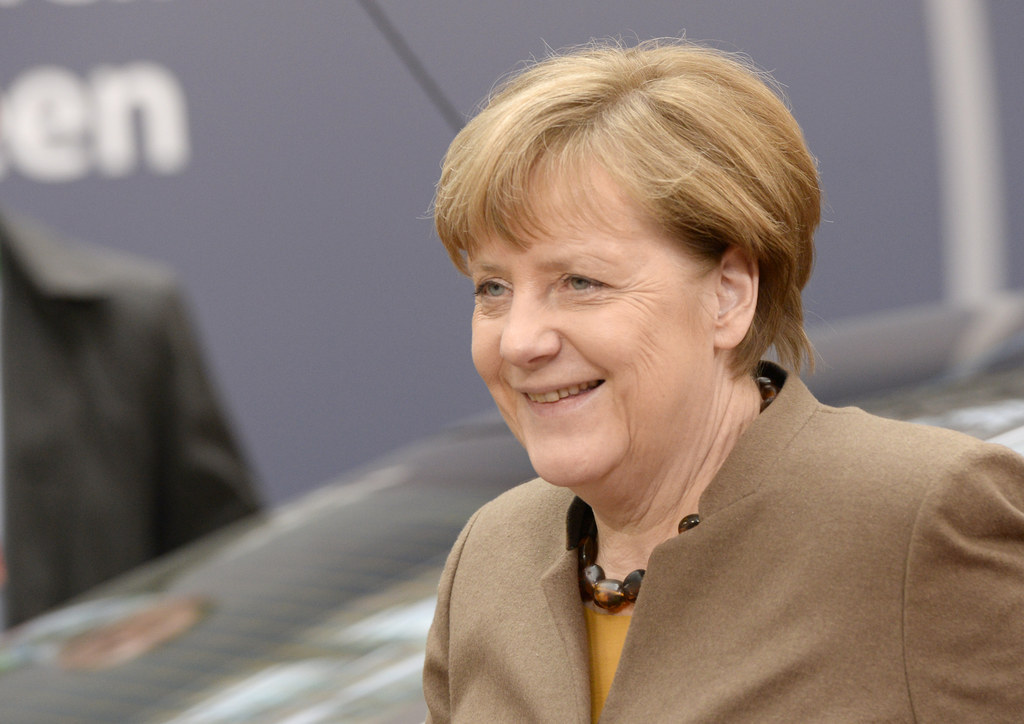 19.
Here are the totally-not-awkward preparations for the absolutely-not-at-all-awkward "family photo".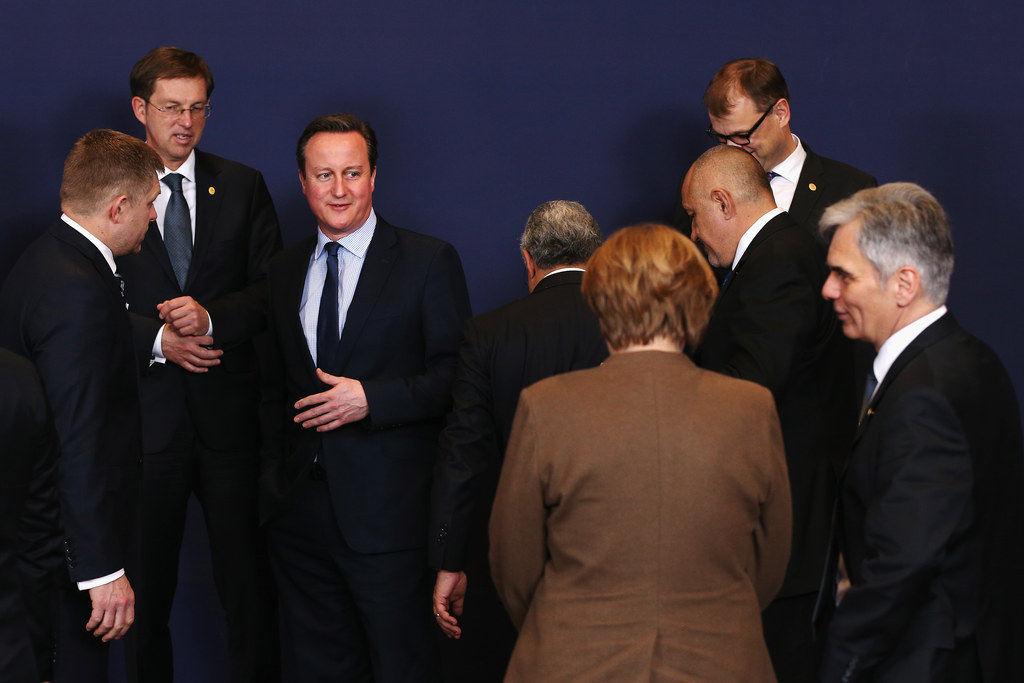 20.
So natural.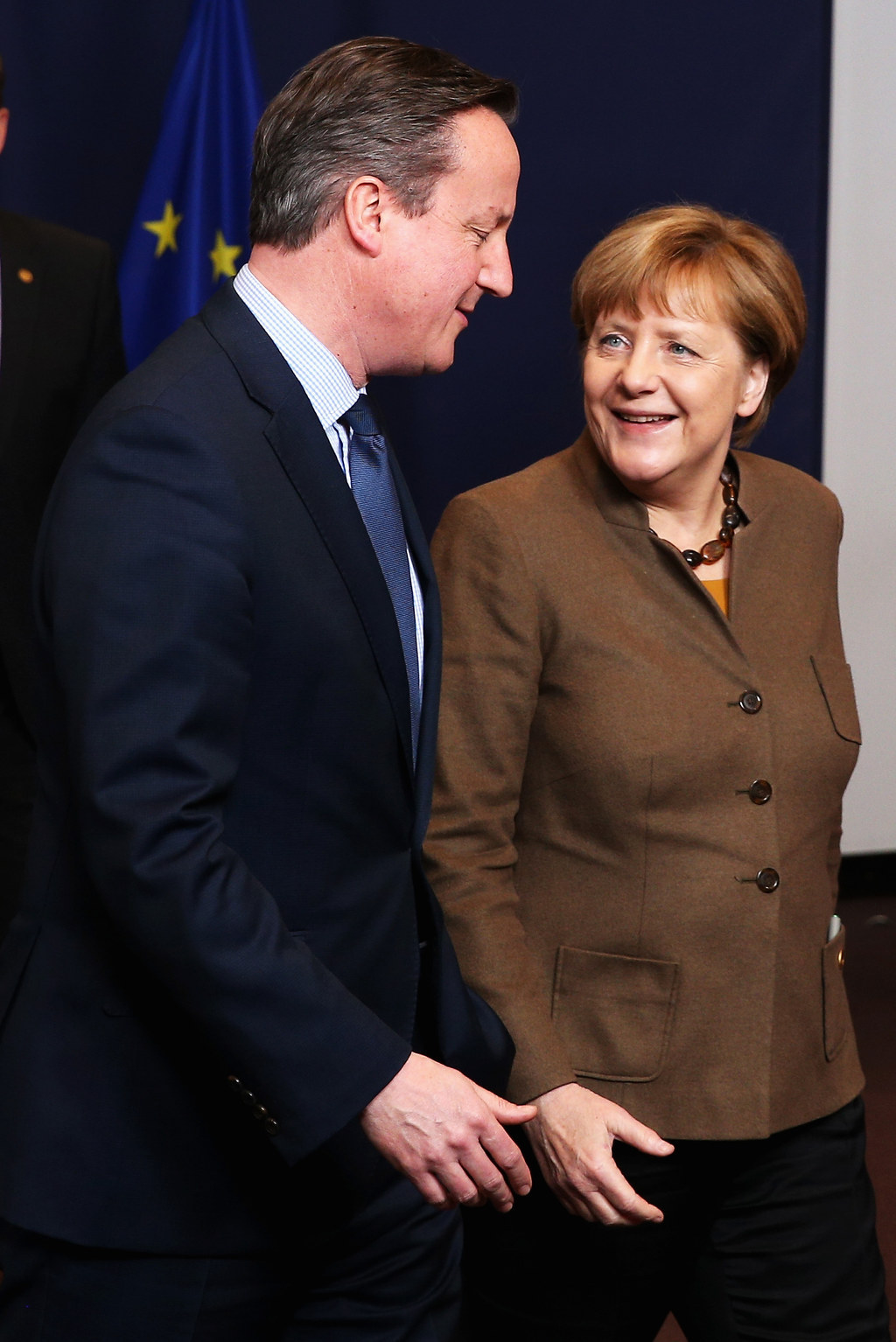 21.
It's the awkward family photo we can all relate to.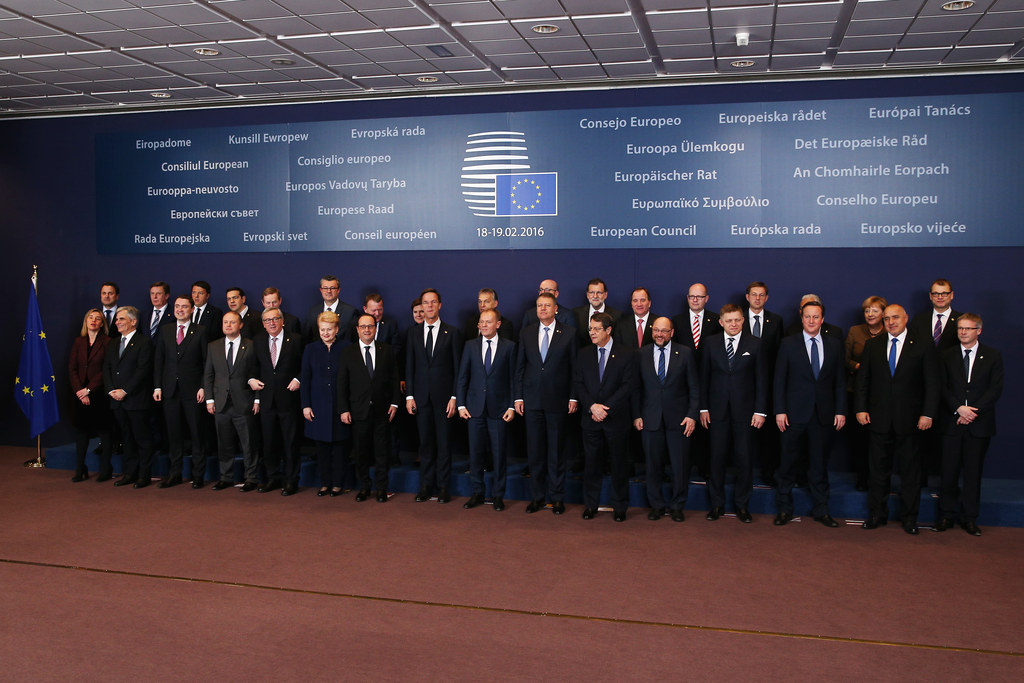 If your family was 12% female. Sigh.
At least Finland's prime minister Juha Sipila looked happy.