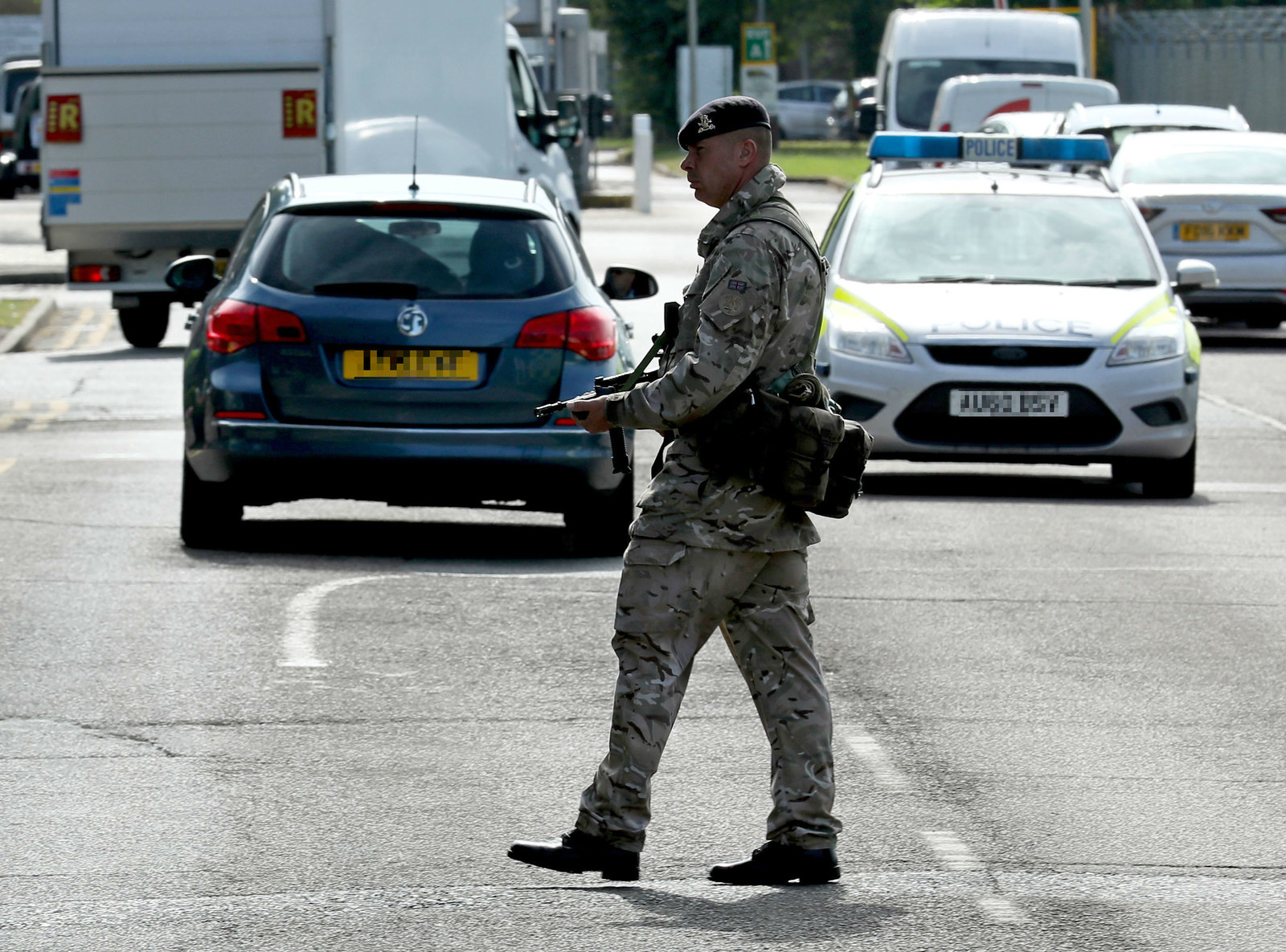 Police are investigating the attempted abduction of an RAF serviceman who was threatened with a knife outside a military base.

The man, who is in his late twenties, was approached by two men while jogging at Squires Hill near RAF Marham in Norfolk yesterday afternoon.
One of the pair shouted at the serviceman and tried to grab him, but fell to the ground after being fought off. The second, who was armed with a knife, went towards his accomplice instead.
The unnamed serviceman, who was not in uniform at the time of the incident, was able to run away, while the suspects fled the scene in a dark-coloured people carrier. They remain at large.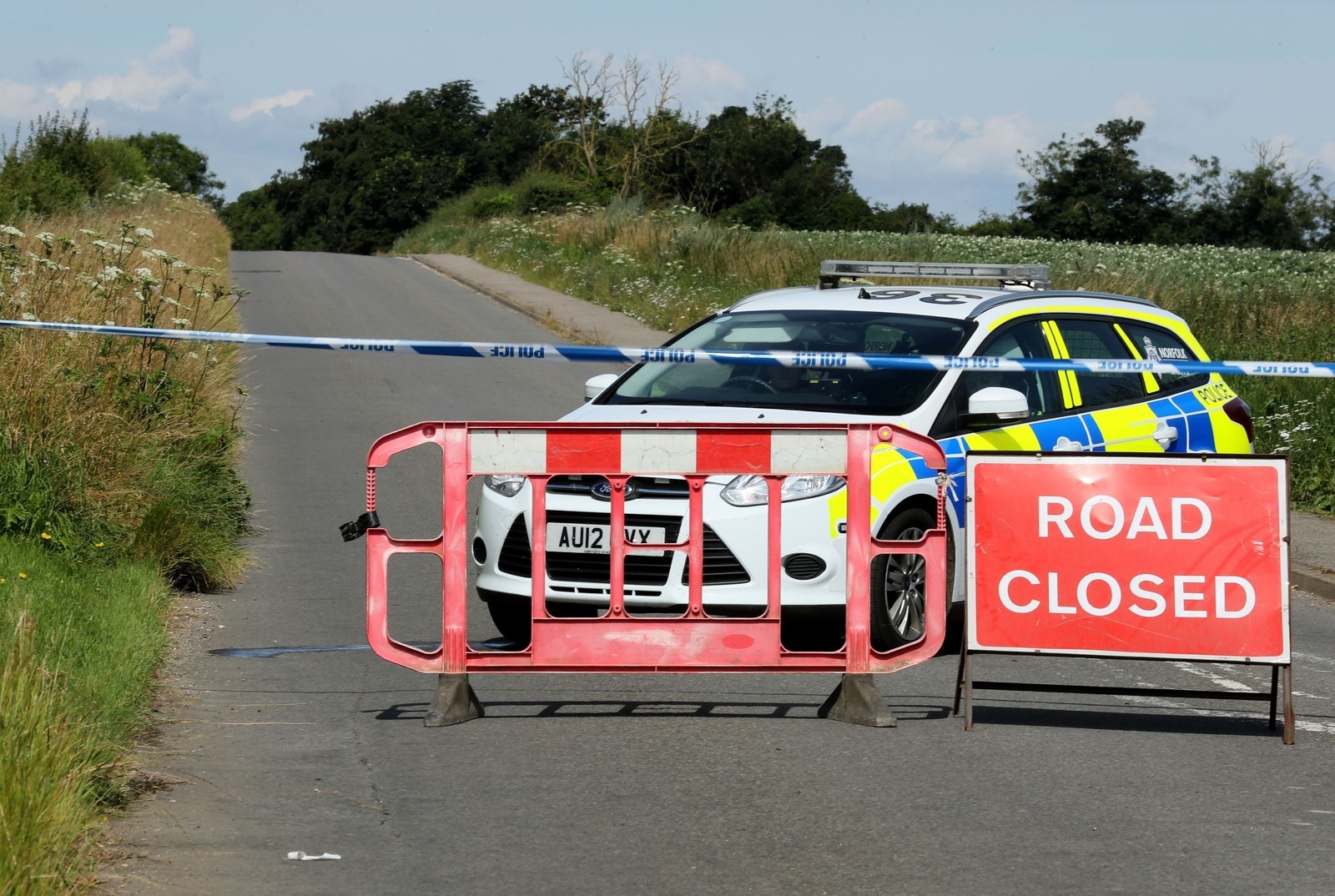 Detective Superintendent Paul Durham said the motivation for the attack "remains unclear at this time, and whilst we are currently unable to discount terrorism, there are a number of other possible hypotheses".

He added: "We are therefore carrying out a thorough investigation to understand what has happened, why and who is responsible.
"Visible patrols continue in the area and officers will be carrying out house-to-house enquiries and detailed searches of the scene in Squires Hill, which remains closed for the time being."
Norfolk police have issued the following description of the two suspects:
Suspect 1 is described as between 20 and 30 years old, approximately 6ft tall, of athletic but stocky build, with dark hair which was long on top and had a well-groomed beard. He was of Middle Eastern origin in appearance with a dark skin tone and wore dark casual clothing.

Suspect 2 is described as between 20-30 years old but younger than the first suspect and of a slimmer build. He was approximately 5ft 10, clean shaven with short dark hair. He was also of Middle Eastern origin in appearance and wore a white t-shirt and dark shorts.

Police are keen to speak to anyone who may have seen the suspects' vehicle in the King's Lynn Area between midday and 6pm yesterday.
Anyone with any information, "no matter how insignificant it may seem", is urged to call police on 101, or via Crimestoppers, anonymously, on 0800 555 111.
UPDATE
At a press conference police said it was possible there could have been more people in the people carrier before it drove away. Neither the vehicle or the knife, with a 3in handle and a blade of between 2.5in and 3in, have been recovered.
Norfolk constabulary is leading the investigation but liaising with counterterrorism offices from the Metropolitan police.
They said the serviceman was "very, very shaken" by the incident but otherwise OK.
He was unable to hear what was shouted at him because he was listening to music from headphones while jogging.
"I'd be speculating at the moment but it's difficult to envisage a situation where perhaps there wasn't an element of pre-planning, but it's too early to say for sure," said DS Durham.
"We've already stated that we can't discount a terrorist link to the abduction," he added, saying there were a number of other hypotheses.
"For example, that it was an attempt to abduct but it wasn't terror related. It could be an attempted robbery. But it's very, very early days at the moment, keep an open mind, there are other hypotheses not just around the one that I know has attracted a lot of attention."
UPDATE
On Wednesday 27 July police released e-fit images of the suspects, who have still not been found, a week after the incident. The vehicle involved has also not been located.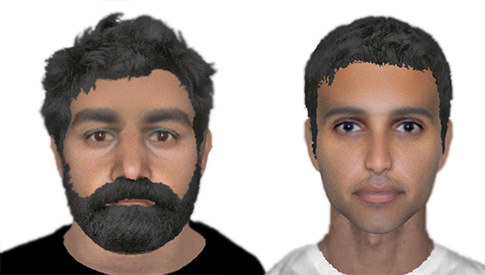 DS Durham said: "We know that our victim is a member of RAF personnel and we are still investigating how much relevance this was to his attempted abduction. It is probable that there would have been a degree of planning involved and in order to achieve this, it is quite possible that there was at least one other person involved."

The would-be victim managed to fight off one of the suspects by head-butting and punching him, which is likely to have caused visible facial injuries.