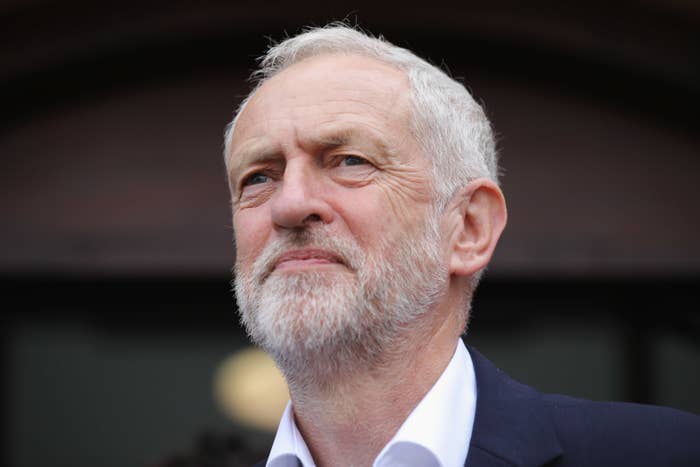 The general election will go ahead as planned on Thursday, with the leaders of major political parties in agreement that the London Bridge terror attack should not stop the democratic process.

National events and campaigning in the media have been briefly suspended following the attack on Saturday night in which seven people were killed and three suspects shot dead.
"Violence can never be allowed to disrupt the democratic process," Theresa May said in a statement outside Downing Street. "Campaigns will resume in full tomorrow and the general election will go ahead as planned on Thursday."
The Conservatives, Labour, the Liberal Democrats, and the Scottish National Party said national events would be cancelled but canvassing by local candidates could still go ahead. Labour said national campaigning would return later this evening, while the Conservatives said they would restart their efforts on Monday morning.
UKIP's Paul Nuttall said his party would not suspending its campaign "because disrupting our democracy is what the extremists want".

Campaigning was halted for several days following last month's Manchester Arena terror attack but with less than a week until polls open there is no desire among the political parties for a similarly long suspension.
"The Labour party will be suspending national campaigning until this evening, after consultations with other parties, as a mark of respect for those who have died and suffered injury," said Labour leader Jeremy Corbyn. "Those who wish to harm our people, divide our communities, and attack our democracy will not succeed. We will stand together to defend our common values of solidarity, humanity, and justice, and will not allow terrorists to derail our democratic process."
An SNP spokesperson said: "All of our thoughts are with those affected by the dreadful events in London. Out of respect the SNP has suspended national campaigning this morning. Appropriate local campaigning will continue and our activities will be kept under review during the course of the day."

Liberal Democrat leader Tim Farron said the remainder of the election campaign "must be a collective showing of defiance and pride in our democratic values", while the SNP said campaigning would be limited to local activity and "our activities will be kept under review during the course of the day."
UKIP leader Paul Nuttall said his party would not suspend its national campaign. In a statement he said: "Our hearts go out to the family and friends of those who lost their lives last night. The courage and quick response of our emergency services have yet again saved countless lives and in the midst of such a tragedy, deserve our respect and admiration.

"It is time to start honouring our dead with more than just words. The only guarantee that will come from our choosing to stall the democratic process again will be more attacks; it is what these cowards want us to do."
The mayor of London, Sadiq Khan, also rejected any calls for the election to be postponed in the wake of Saturday's attack.

"The election is on Thursday, I will be voting on Thursday," said Khan. "I'm not an advocate of postponing the election, I am a passionate believer of democracy and making sure we vote and we recognise that one of the things these terrorists hate is voting, they hate democracy, they hate elections, they hate the public choosing our leaders rather than having it imposed on us."