People Are Taking The Piss Out Of Britain First's Paul Golding For Turning His Back On Sadiq Khan
Has anyone checked if he isn't just a massive fan of "The Voice"?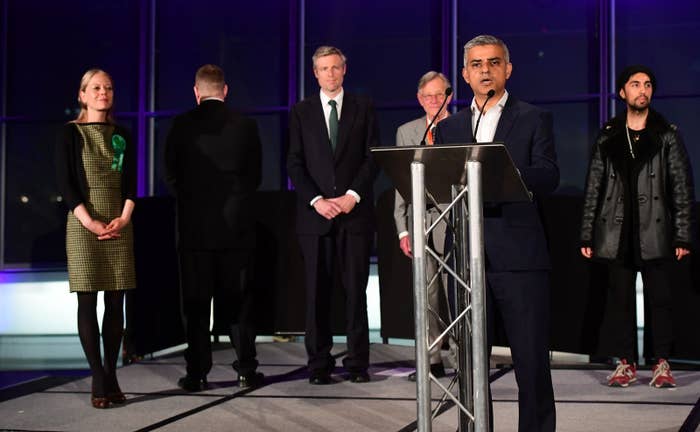 Sadiq Khan is the new mayor of London after gaining 1.31 million votes to Zac Goldsmith's 994,614.
During his acceptance speech at City Hall in the early hours of Saturday morning, the Labour candidate thanked Londoners for choosing "hope over fear, and unity over division", a nod towards Goldsmith's controversial campaign.
But the message was lost on far-right Britain First leader and mayoral candidate Paul Golding, who turned his back while Khan, the first Muslim to become mayor of a major European capital, was talking.
Golding told BuzzFeed News his one-man protest was not racist, but that he acted as he did because Khan was "vile".
Regardless, his intervention has gone down as well as expected.
Some people were angry.
Some people took the piss.
Some people took the piss ~exquisitely~.
And some people pointed out the reality that Khan earned more than 1.3 million votes, while Golding got... 31,372.