There Are 528 Gold Medals To Be Won At The Paralympics But Only 18 For Athletes With Learning Disabilities
A week ahead of the Paralympics starting in Rio, a new campaign calls on the ban on athletes with learning disabilities from competing in most events to be relaxed.
The Rio Paralympics begin a week today, with 528 separate events over 11 days, but just 18 of those are open to athletes who belong to the largest impairment group in Britain – those with learning disabilities.

Of the 264 athletes from ParalympicsGB, Britain's team, just seven – all swimmers – have learning disabilities.
Learning disability (LD) athletes are excluded from the vast majority of events and allowed to compete in just 18 across three sports – athletics (400m, 1500m, long jump, and shot put), table tennis (singles), and swimming (200m freestyle, 100m backstroke, 100m breaststroke, and 200m individual medley).
The UK learning disability charity Mencap is launching a new campaign for the International Paralympic Committee (IPC) to change the rules and address the "severe inequalities" faced by LD athletes at the Paralympics.
LD athletes were first allowed to compete in the Paralympics in 1996, but the actions of the Spanish basketball team four years later would see them barred until the rules were relaxed for London 2012, albeit only in a very small number of sports.
At the 2000 Paralympics in Sydney, Spain's 12-strong men's basketball team won gold. Later that year, however, team member Carlos Ribagorda revealed that he and nine of his colleagues had faked having learning disabilities.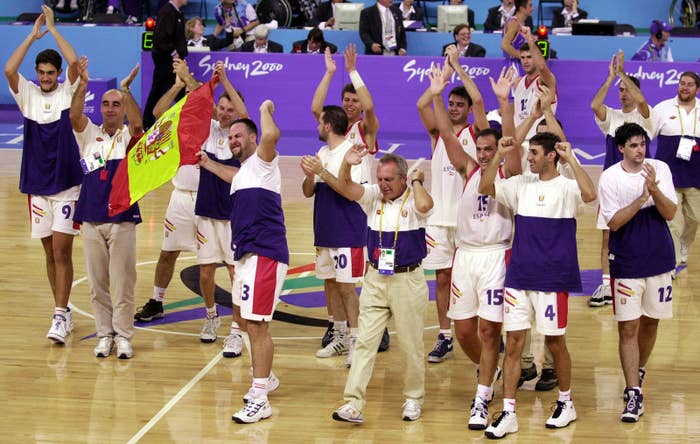 Spain were forced to hand back their gold medals after it was found the players had been supplied with fake medical certificates and had not been required to undergo tests to confirm their eligibility for the games.

The former head of the Spanish Federation for Mentally Handicapped Sports, Fernando Martin Vicente, was later fined in court and ordered to return almost €150,000 in government subsidies the federation had received for athletes who were not disabled.
Mencap is petitioning the IPC to change the rules in time for the next Paralympics in Tokyo, saying they are already having a knock-on effect of decreasing participation in sports by people with a learning disability. At London 2012 ParalympicsGB featured nine LD athletes, competing across three sports.
Stephanie Moore, 21, from Gateshead, is one victim of the IPC rules. A sprinter in the 100m (which she has run in 13.2 seconds) and 200m (28.2 seconds), she has been running competitively since the age of 15 after being spotted by a Mencap scout.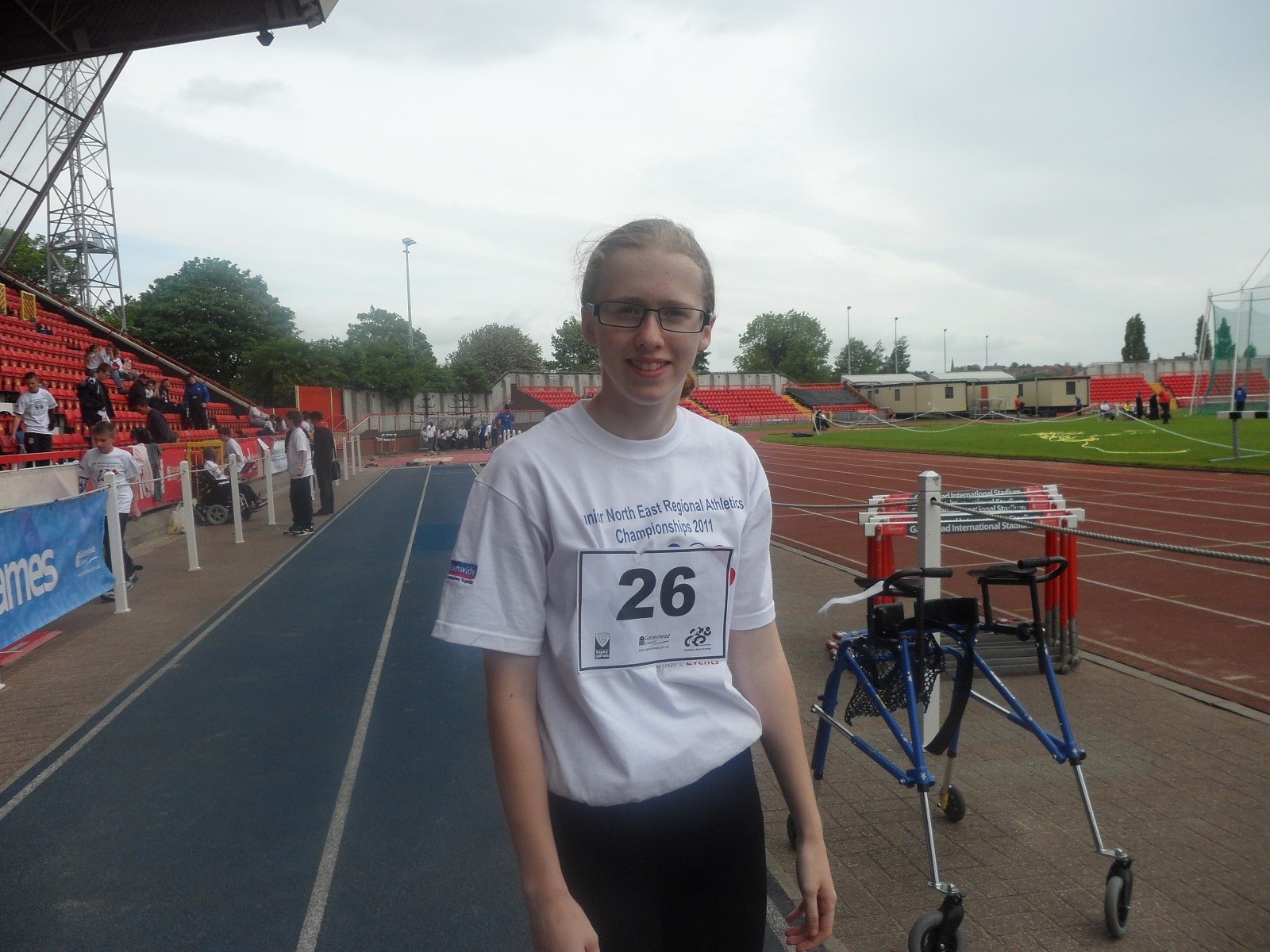 She is effectively excluded from the Paralympics because the only event realistically open to her is the 400m, something she said she struggled to readjust for.

Moore has previously won silver and bronze in championships organised by INAS, an LD athlete association that sees its events as a pathway to the Paralympics.
She told BuzzFeed News representing her country was "a good feeling. I made my family proud."
"Not being able to compete in Rio is very frustrating, and it feels as if there is nothing I can do about it," Moore said. "I hope there's a way to change the rules. It would mean a lot to me and others."

Jan Tregelles, the chief executive of Mencap, said it was "unacceptable" that LD athletes had so few opportunities to be recognised for their talents in the Paralympics alongside their peers.
"It is wholly unfair that since the ban in 2000 a shadow has been cast over athletes with a learning disability," she said. "Not only do we need to see more opportunities available at the Paralympics, but this inequality needs to be addressed in the UK as well. The drop in numbers of athletes with a learning disability selected for [ParalympicsGB] highlights a lack of recognition of skills and a lack of support to ensure athletes with a learning disability are able to reach qualifying standards.

"We want the International Paralympic Committee to act so that athletes who have a learning disability no longer have such limited opportunities to compete on the world stage. It is now also key that UK sports organisations ensure the right levels of funding and resources are available so that more athletes with a learning disability are supported to compete in the 2020 Paralympics in a larger number of sports."

Moore, who said watching events in Rio on TV would be a "bittersweet" experience, went to watch the London 2012 Paralympics in person, and said she had always "dreamed" of competing herself since.
Martin Lees, national sport manager for Mencap, told BuzzFeed News that people with learning disabilities in Britain had "no one to relate to, as there are very few role models for them in the Paralympics movement".
"It's fundamental that people with learning disabilities have the same opportunities at grassroots level. We need to harness the Paralympics to get people active," he added. "If we're not inspiring the largest impairment group then we are missing a big opportunity."
Moore said her message to the IPC on behalf of LD athletes was simple: "Just let us run. Give us an opportunity to show our potential."