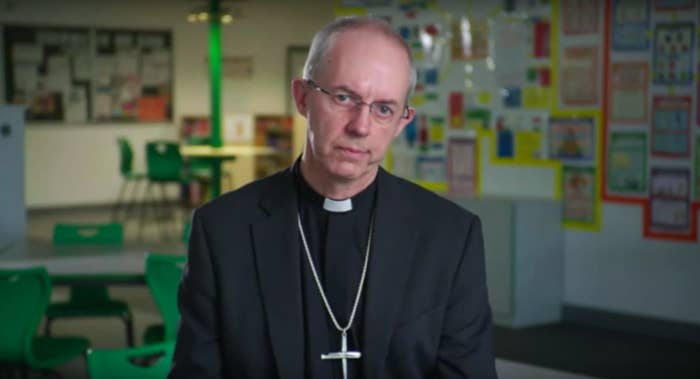 The leader of the Church of England has used his New Year address to urge people to welcome the "alien and stranger", in a pro-refugee message.
Justin Welby, the Archbishop of Canterbury, said people should continue to welcome those fleeing violence and persecution, noting that "Jesus was a refugee".
In a video message to be broadcast on BBC1 today but released on YouTube already by Lambeth Palace, the Archbishop notes one example of a pupil at Marsh Academy school in his own diocese.
The 14-year-old boy, who did not want to be named or appear on camera, fled his home in Africa after soldiers stormed his school and tried to abduct him. He arrived safely in the UK after being saved by a "courageous teacher".
"This is just one example of the many desperate journeys children are making on their own to save their lives," Archbishop Welby said.
He added that the school "represents the best of what we can do in this country".
"It welcomes, it loves, it serves, it teaches and equips people and demonstrates our ability to live up to our long-established tradition of warmth and hospitality," he said.
"It's not a rich school; many families in the area are struggling on a day-to-day basis. And yet this school and surrounding community are astonishingly generous. If they can do it, so can we all."
In the message, he insisted that the UK had always welcomed refugees: "In today's world, hospitality and love are our most formidable weapons against hatred and extremism."